Cypress Hills Interprovincial Park
I lived in northern Manitoba during my formative years and did a lot of travelling on the prairies, first with my family and in later years, on my own. I got to a lot of places, but one I repeatedly looked at on the map and never got to was the Cypress Hills of SE Alberta and SW Saskatchewan.In 2016 I was able to rectify that as my son Dale and I spent two days exploring the West and Centre Blocks of Cypress Hills Interprovincial Park. What an extraordinary place! Here's what we found.
We were on a one week RV trip for Canadian RVing to dispel the myth that most people who've never been to Saskatchewan have, namely that it's just flat and b-o-r-i-n-g. We picked up the RV in Calgary at 9:00 in the morning and by noon were at the Saskatchewan border. As you can see from this photo, Dale was hyped – sort of.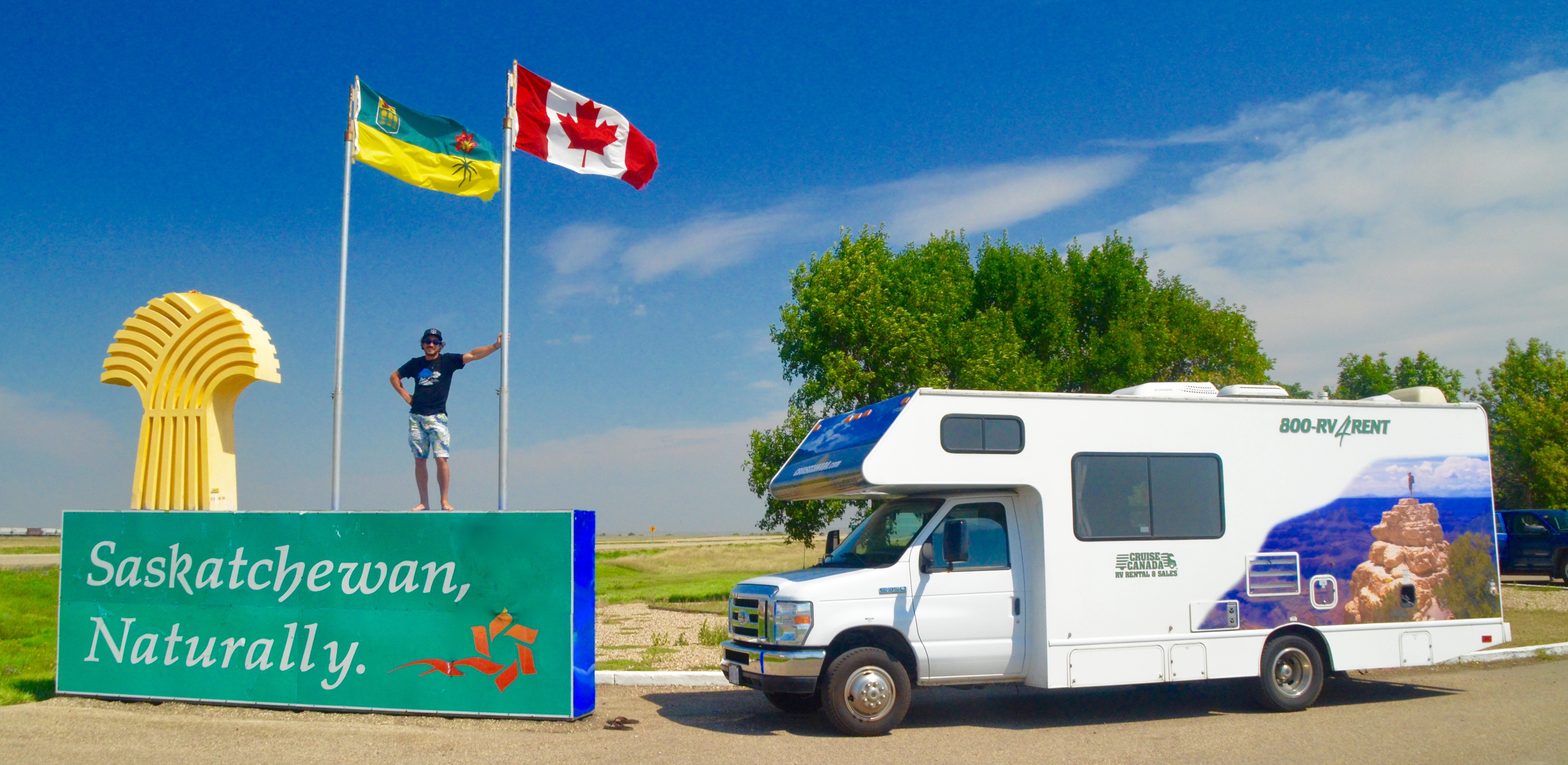 The turn off to the Cypress Hills is 40 kms. (28 miles) past the border and goes through the interesting little town of Maple Creek. We didn't stop knowing we'd be back the next day or two on our way to the West Block. Our goal today was to get to and explore the much smaller Centre Block where most of the facilities are based. Here's a map of the two sections of the park. The smaller yellow block is where we are headed today.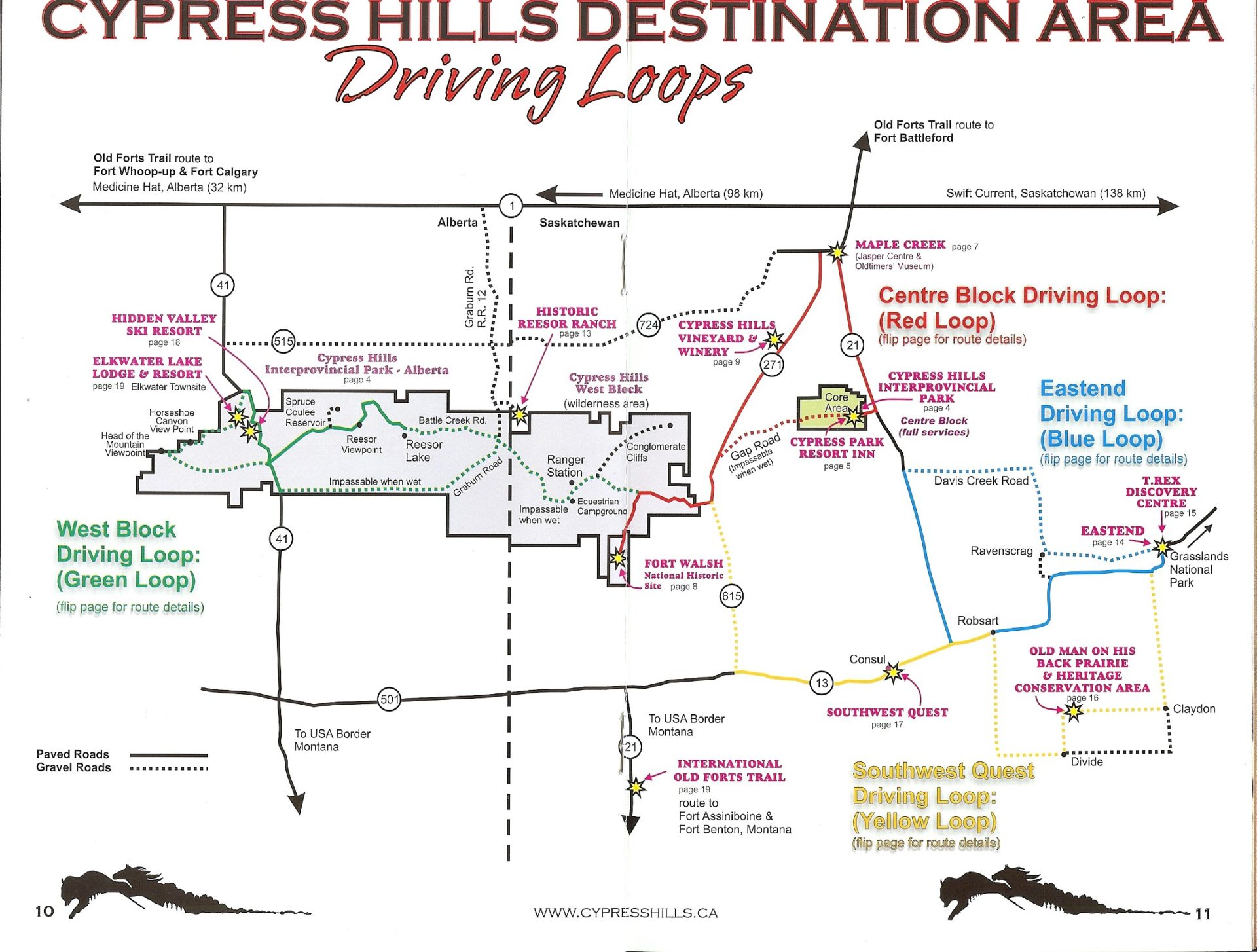 Geology of the Cypress Hills
Ordinarily you would think of a hill or small mountain as something that's been eroded down from something that was much larger at one time – the Appalachians are a good example. However, the Cypress Hills were not created by the process of orogeny which is the creation of a mountain chain by the thrusting up of tectonic plates that are crashing into each other. The Rockies, Andes and Himalayas are all the result of such processes, but not Cypress Hills. Aeons ago, a huge swath of North America was covered by primeval oceans that deposited layers of silt and stone that solidified into conglomerate. When the oceans dried up this conglomerate became the surface of the Cypress Hills. Interestingly, the drying up of the oceans occurred so gradually that there was a period when there was just enough flowing water to smooth out the stones into perfectly spherical discs. Anywhere you look in Cypress Hills you will found skipping stones that could only be formed by water.
The next thing that happened was the gradual erosion of the softer land around the Cypress Hills so that after millions of years the hills stood out as high plateaus in the middle of a vast prairie. So the hills didn't grow, it was the land around it that shrank. The final touch to making the Cypress Hills unique is that was never glaciated, one of the very places in Canada not to be. All of this has combined to make it a one of a kind ecosystem that is remarkably different from the surrounding landscape.
The Cypress Hills is teeming with wildlife including an abundance of mule and white-tailed deer and free roaming cattle, which might explain why it has the highest density of cougars in North America. Remarkably these big predators were extirpated from the area for over 100 years and only returned on their own in the 1990's, so you might say that they rediscovered this place on their own. Conversely, there are no bears in the Cypress Hills although at one time it had so many plains grizzlies that professional hunters came here to kill them for their pelts. So if you are afraid of bears this might be the place for you, although don't let the cougars get you or the rattlesnakes that are abundant. Cougars and rattlesnakes – doesn't sound much like the Saskatchewan most people think of.
BTW, you won't find any cypress trees in the Cypress Hills. Look for those in Florida or Georgia. The name is a corruption of the French word cyprès, which as used by the Métis, referred to the many pine trees in the area and not to real cypress trees.
Saskatchewan – Land of Living Skies
That's the motto on Saskatchewan license plates these days and you really have to come here to appreciate it. Montana has long been know as Big Sky Country and since it borders Saskatchewan for hundreds of kms., then that too would apply. It's hard to describe just what a big sky is – essentially when you're in that type of country, it seems like the sky dominates everything. Horizons seems endless. Add to the mix the movement of clouds and the changes in the light that such movement creates and you've got a living sky. Their motto is not just promotional b.s. Here's some pics to prove it – taken on our way to the Centre Block.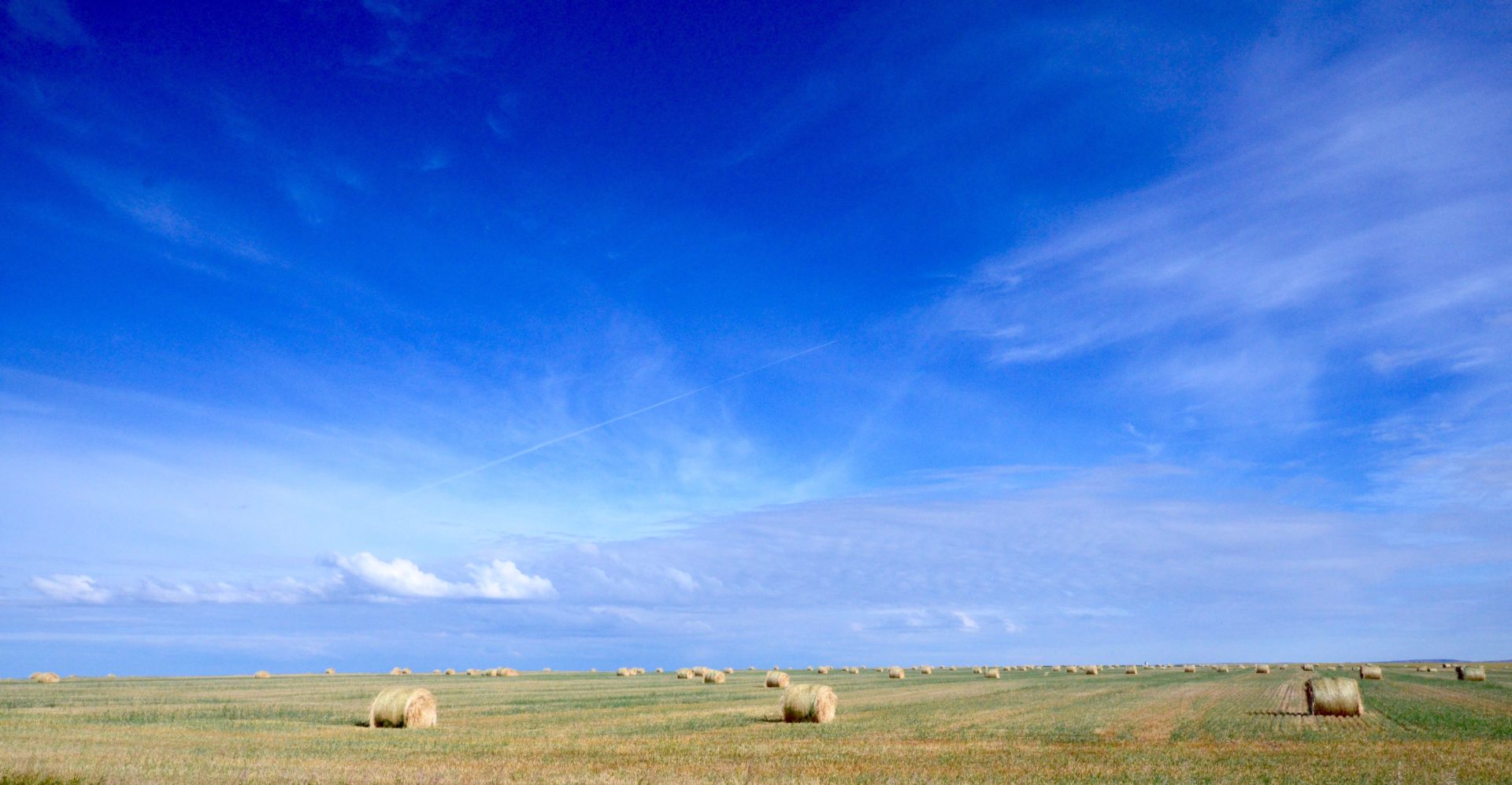 Cypress Hills Campgrounds
As you can see the sky was clouding over as we approached the Centre Block and unfortunately we couldn't get a good perspective to actually see this part of the Cypress Hills rise from the surrounding prairie. After passing almost no cars for miles, we arrived at the Centre Block and found it to be a veritable beehive of activity. We checked in at the administration building and were assigned site 20 at War Lodge campground. There are no less than eight different campgrounds in the Centre Block so there's something for every type of camper within a very small area.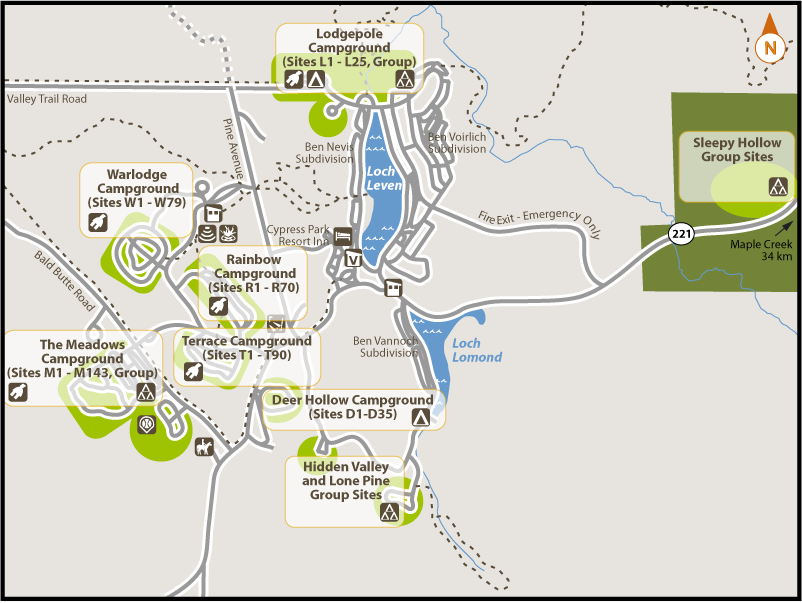 Saskatchewan Parks has a terrific online system that let's you see exactly what each and every campsite looks like. Here's ours.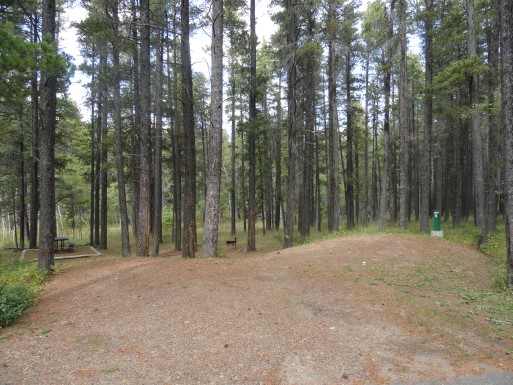 The first thing you might note is that the campsite is surrounded by trees. In fact, much of the Centre Block is a forest of amazingly straight lodgepole pines that rise up to sixty feet tall. Aside from the great aroma of a pine forest these trees are set far enough apart that walking in the forest is easy. They were also alive with white-tailed deer which seemed to have very little fear of humans all around them.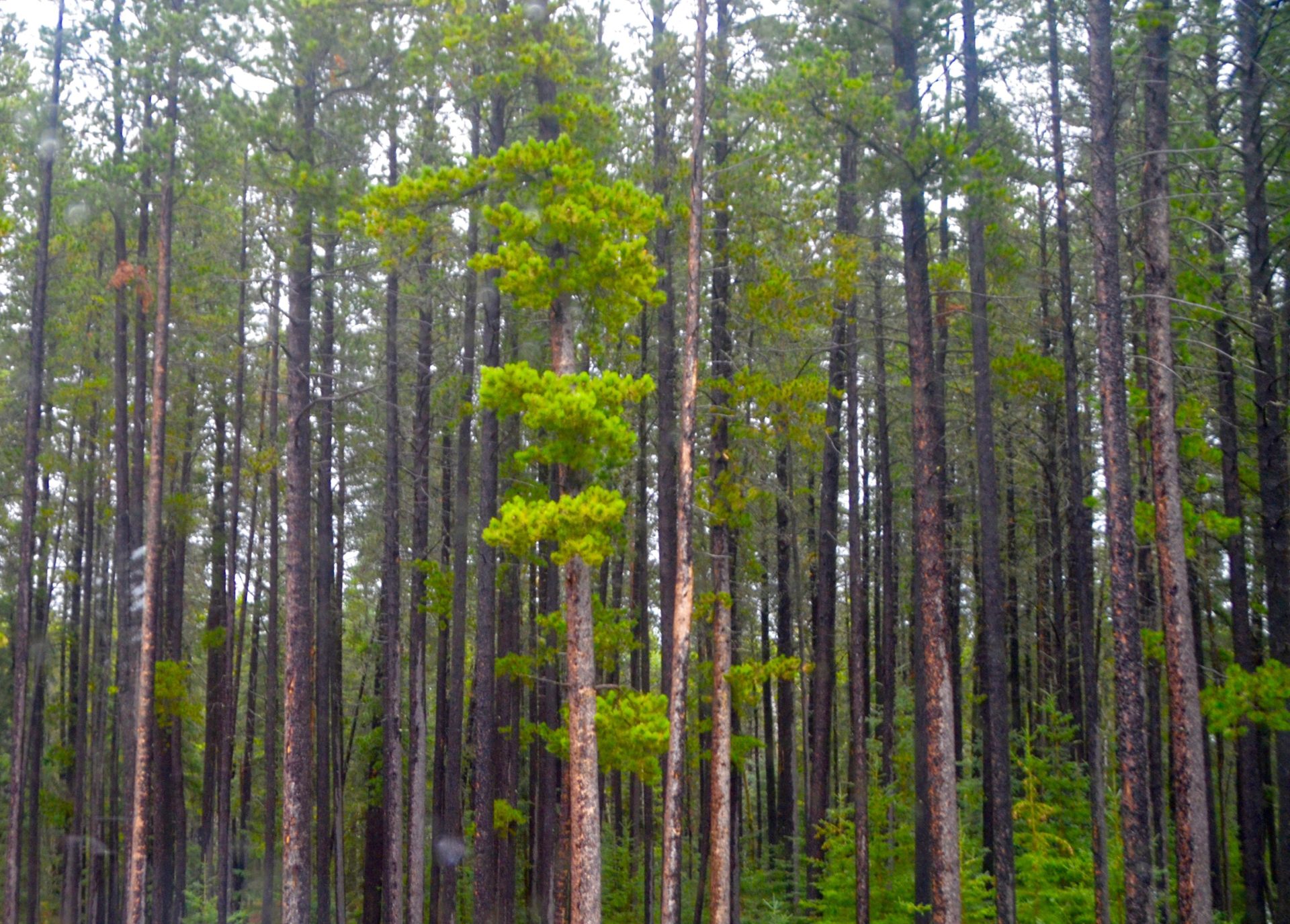 Our site had electricity, but no water or sewage hookup, which was consistent on all our stops in Saskatchewan. If you want the other two you will almost certainly be in a flat field and I'll take the forest any day.
Exploring Cypress Hills Centre Block
After hooking up the RV we headed out in Dale's Altima to explore the park (we have learned that it's easier to explore with a car than the RV, particularly on sketchy roads, so we always travel with both). The Cypress Hills Centre Block has a truly great variety of things to do, including hiking, biking (both regular and mountain), swimming (in the lake or in a pool), fishing, canoeing, horse back riding, golf and zip-lining. There's even an observatory for Dark Sky enthusiasts. At the check in the lady in charge recommended that we drive out to Lookout Point and Bald Butte for the panoramic views, which we did. Arriving at Lookout Point, I really began to understand why the Cypress Hills are so different from the rest of Saskatchewan. How about this view from Lookout Point? Saskatchewan flat, boring, no trees  I don't think so.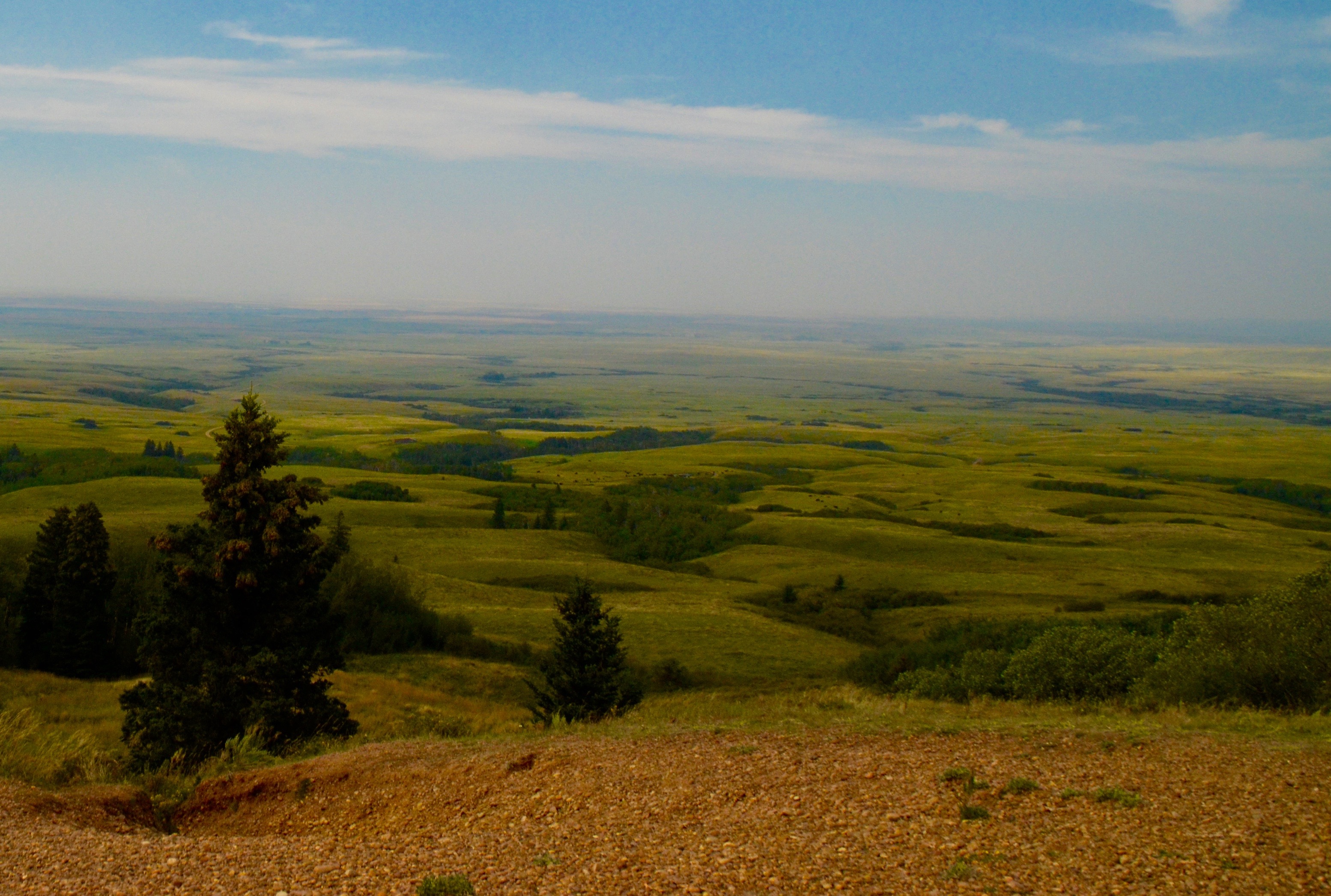 Further on we parked at the end of the paved road and walked the short distance to the top of Bald Butte. Believe or not we were standing on the highest point of land between the Canadian Rockies and the Torngat Mountains in Labrador a distance of thousands of miles. That's Dale just coming to the crest and being blown away by the view.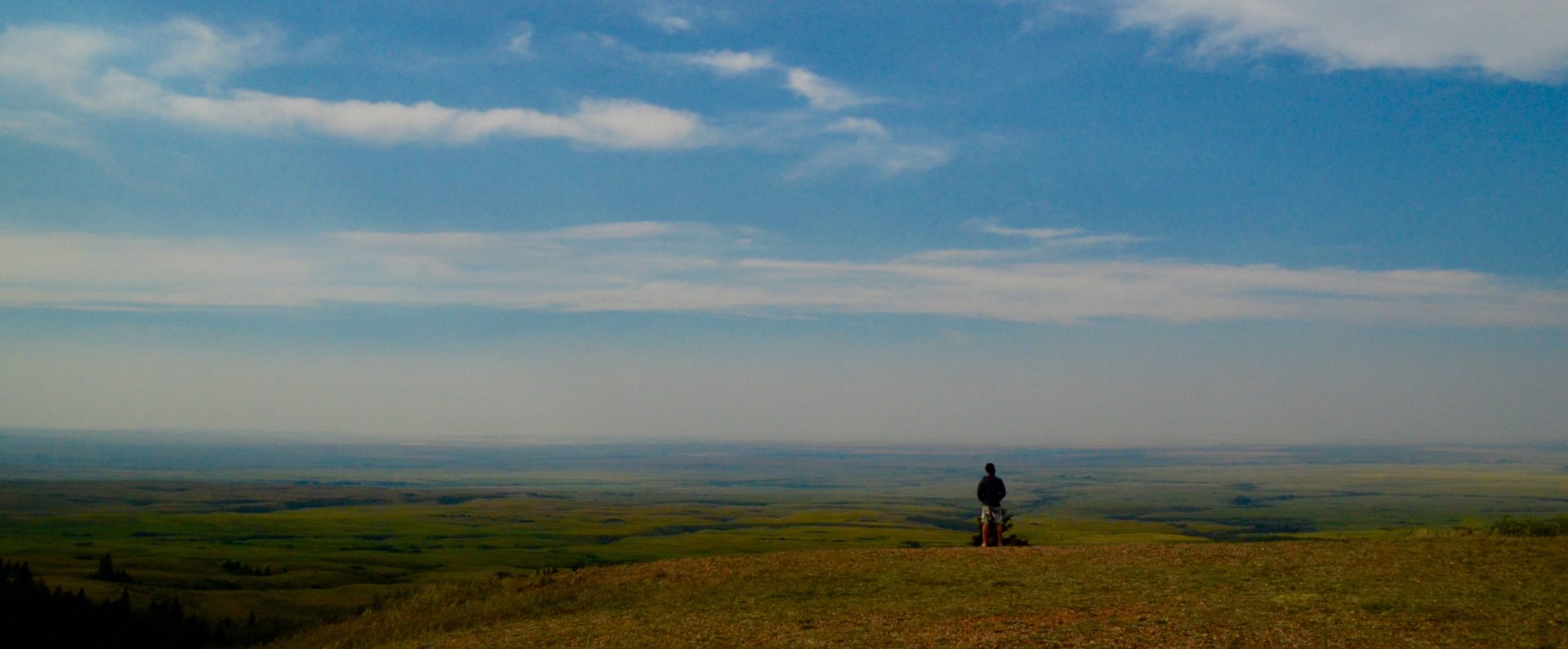 The pavement ends at Bald Butte, but the road continued in a loop back to the campgrounds of the East Block so naturally we took it. Big mistake. The road was really suitable only for Jeeps or SUV's and not regular sedans like the Altima, but we made it through OK. I would advise anyone reading this to turn back after Bald Butte as there wasn't anything we saw on the loop road that could top the views from Lookout Point and Bald Butte.
Back at the campsite I took a walk around the War Lodge campground to see who was taking advantage of this beautiful place. At least 90% of the plates were from Saskatchewan and the rest almost all from Alberta. It is apparent that the people of Saskatchewan know about Cypress Hills, but very few others. That's why I consider it a not so hidden gem.
We finished day one over a roaring fire using the free firewood that is supplied at all Saskatchewan Provincial Parks. Not surprisingly it was largely softwood that made for a great crackling sound as it burned. The only downside was that it was still mostly cloudy so we didn't get the view of the night sky we were hoping for. There was flittering above from some of the eight different species of bats that live in Cypress Hills.
Maple Creek
Day two dawned partially cloudy, with a very nice temperature for exploring. I was psyched because today we would be heading for the much larger and wilder Western Block. Our destination was Fort Walsh National Historic Site which was a considerable distance away at the end of a dead end road. To get there we had to backtrack to Maple Creek where we stopped into the Daily Grind, an eclectic little coffee shop with lots of interesting items for purchase, which Dale took advantage of immediately. The lady behind the counter was pressing some dough into small square ramekins. She said they were breakfast pizzas and would be ready in about twenty minutes. While Dale poked around the store looking for more things to buy, I grabbed a coffee and took a stroll around the Heritage District of Maple Creek. They must have a great ironworker in town because there were western themed ironworks everywhere including this gateway over the main street.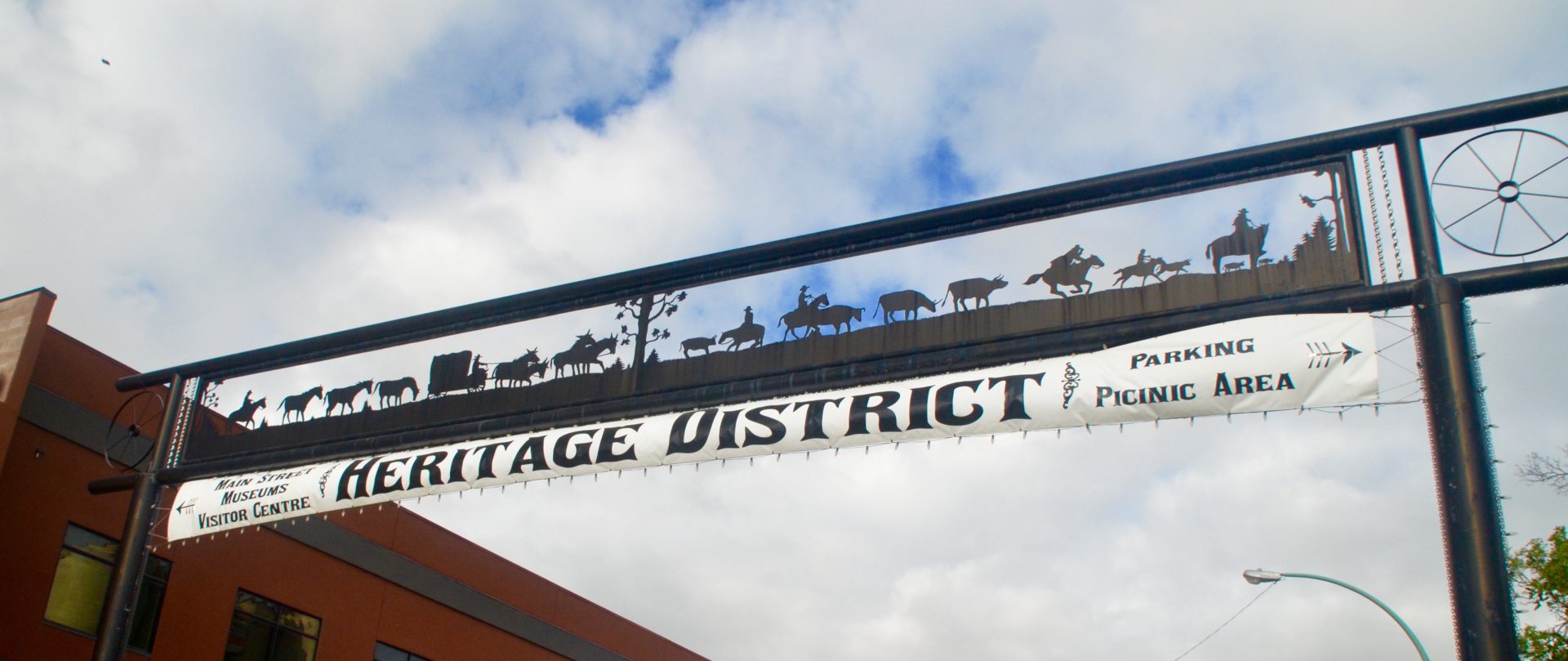 These are Maple Creek park benches.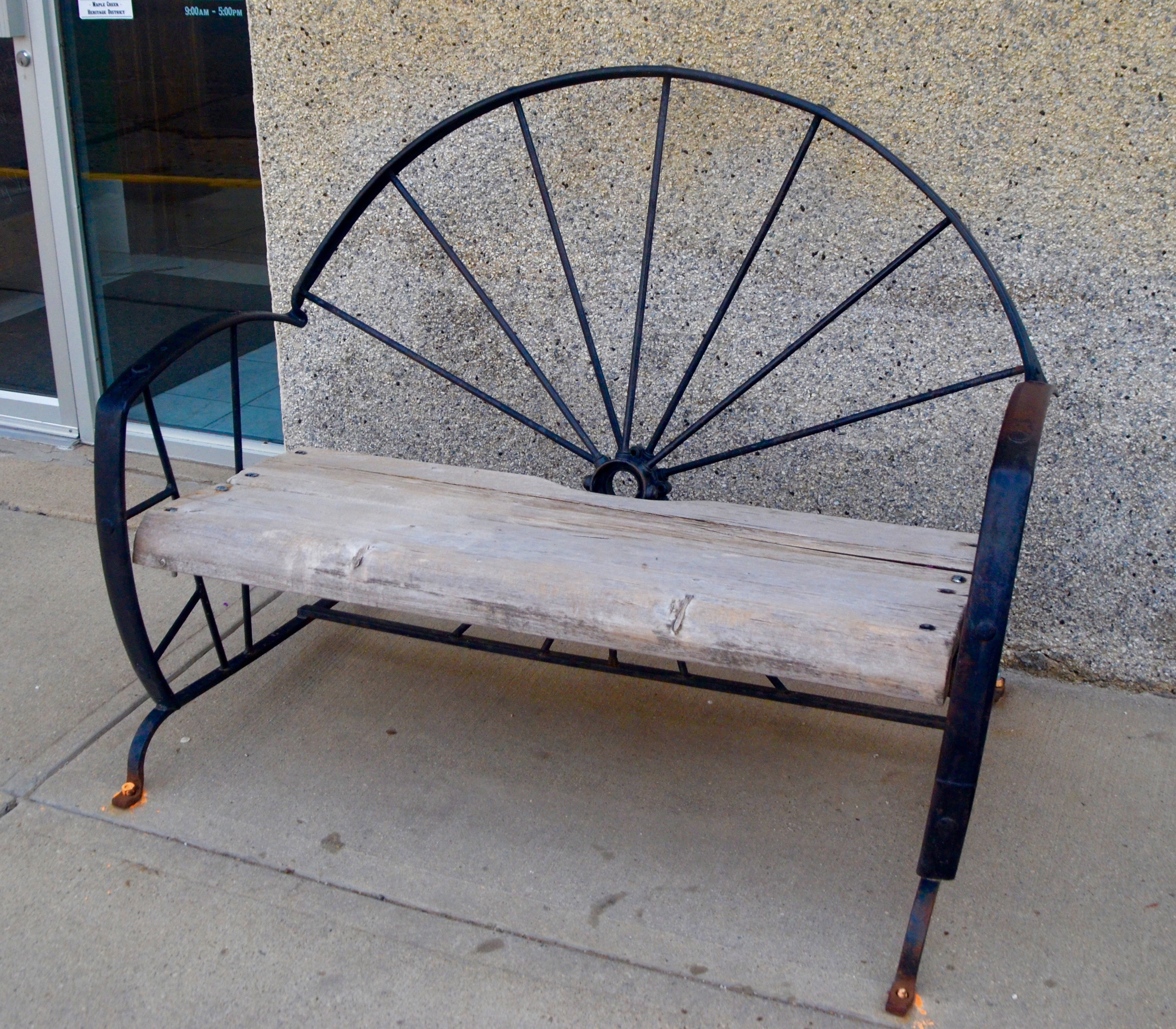 One of the staples of the Saskatchewan horizon we will be searching for on this trip are the iconic wooden grain elevators that have long been a symbol of the prairies. I grew up with five of them in The Pas and as far as I know, they are all gone. Shockingly of over 5,600 wooden grain elevators that once existed, less than 200 remain today. Much like lighthouses on the coasts, societies have been formed to save what's left and I hope we'll come across at least a few. Maple Creek is not the place to start as its wooden elevators were long ago replaced by the more typical massive concrete structures that I am sure are more utile, but just don't have the same romance behind them as the wooden ones.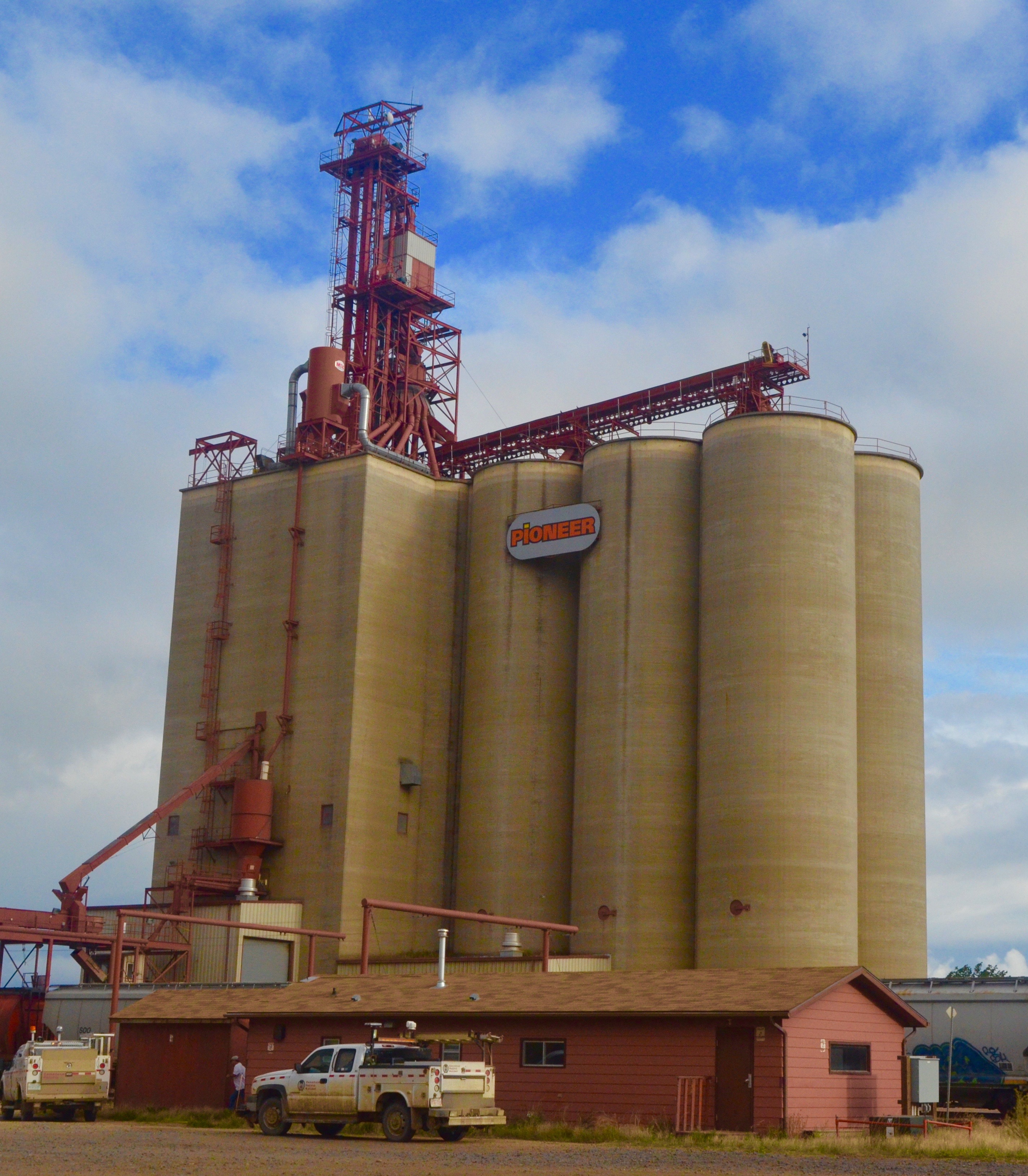 By now the breakfast pizzas were ready and we washed them down with more coffee as we talked to the owner about life in Maple Creek. It was recently voted the most authentic ranch town in Saskatchewan and although the cowboys now drive pickups instead of riding horses, the town definitely has a frontier feel to it. And the pizzas were great.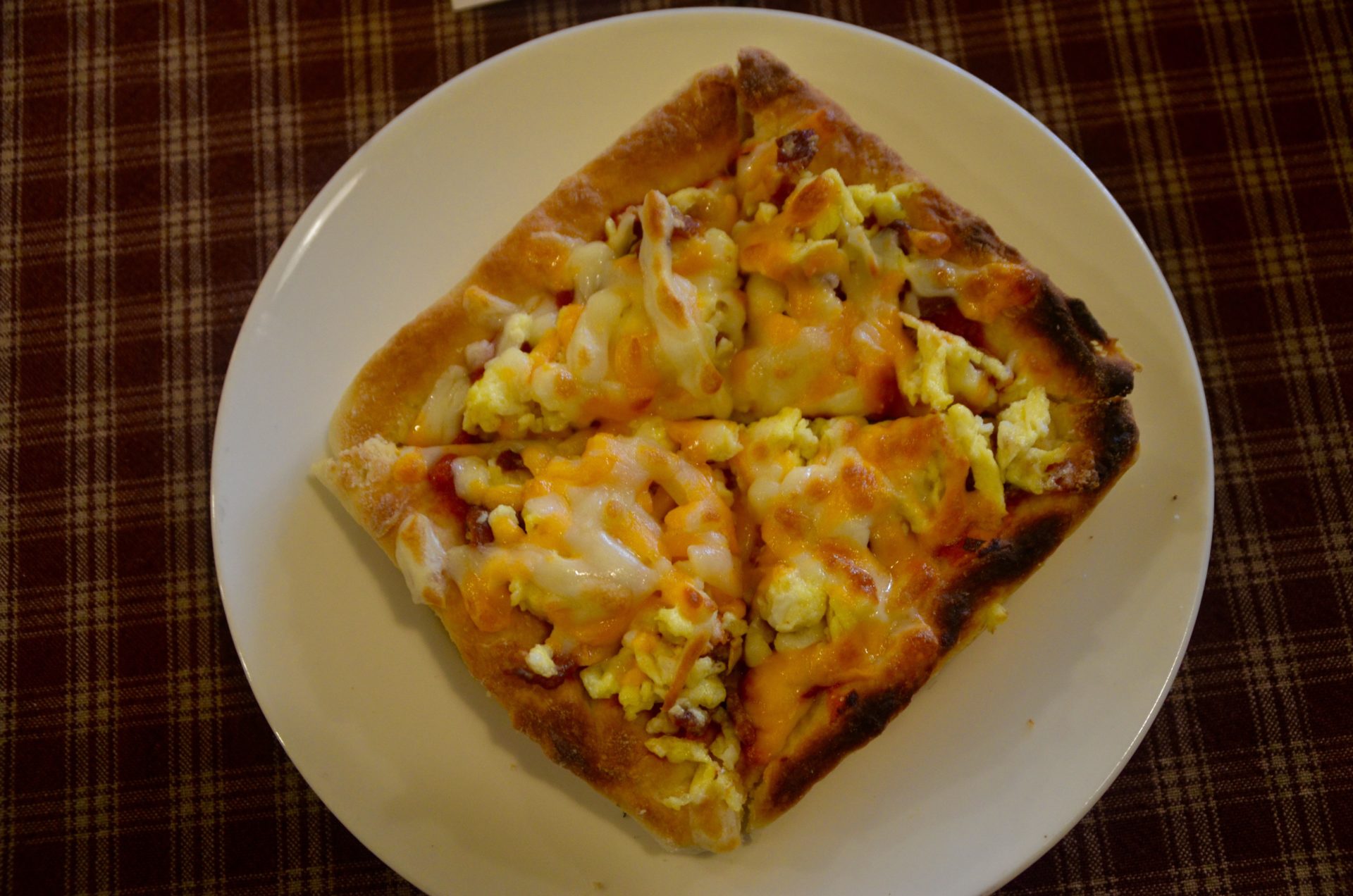 The Road to the West Block, Cypress Hills
Even if there was absolutely nothing of interest at the end of Route 271 that leads from Maple Creek to Fort Walsh it would be worth driving this road just for its great scenery. Just outside of town we saw a flock of mule deer grazing in a field. We don't have these down east so for me it was a good sighting. Not too hard to guess why they are called mule deer – look at those ears.

Not far down the road we passed over the first of many Texas gates, which are a series of metal rollers that make it impossible for any hoofed animal to cross. A sign indicated that there were now free roaming cattle and that's exactly what we saw as some cattle were literally right beside the road.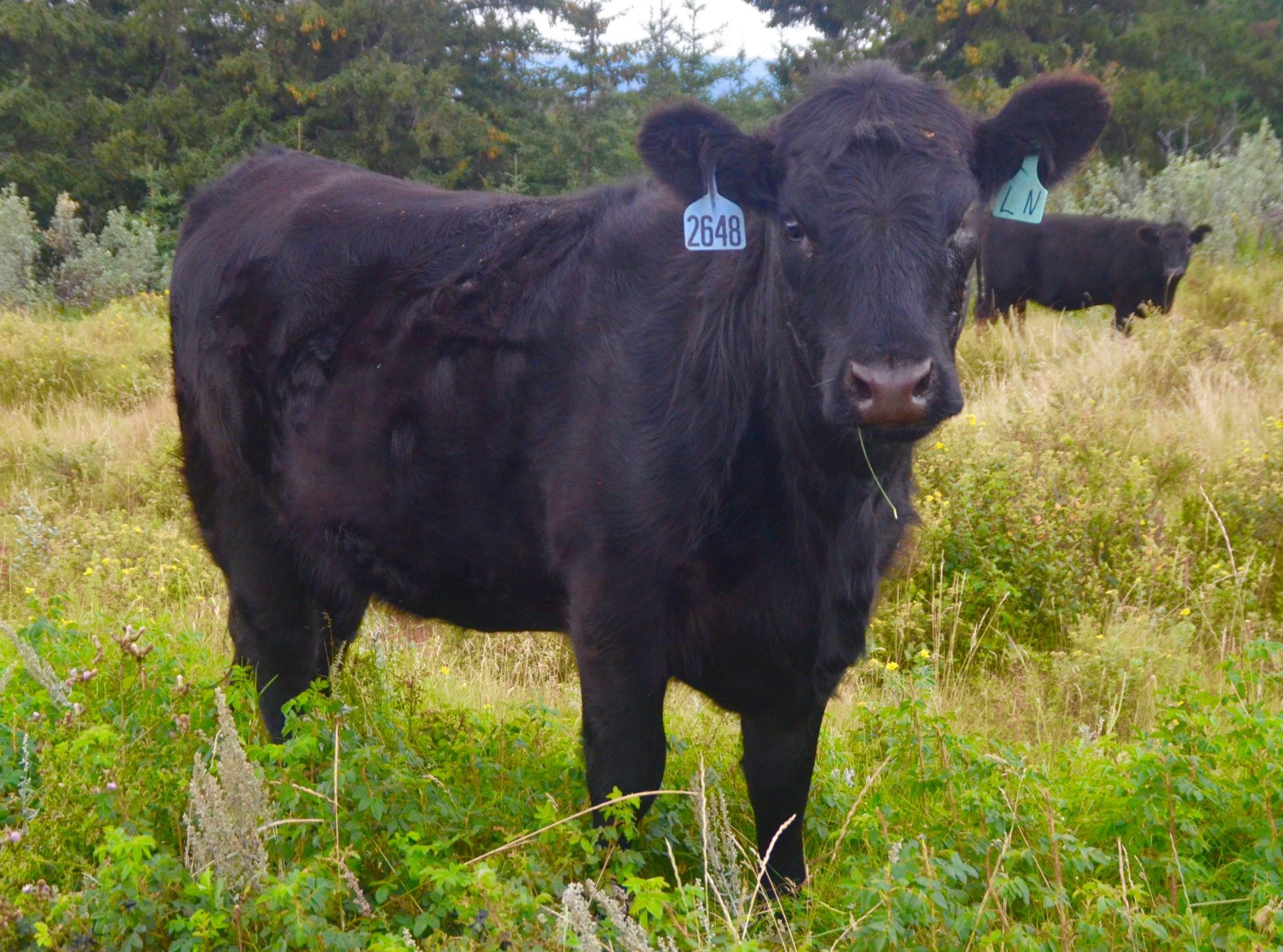 Signs of current human habitation are few and far between on this road, but there are many signs of abandoned homesteads and farm implements including this old wagon.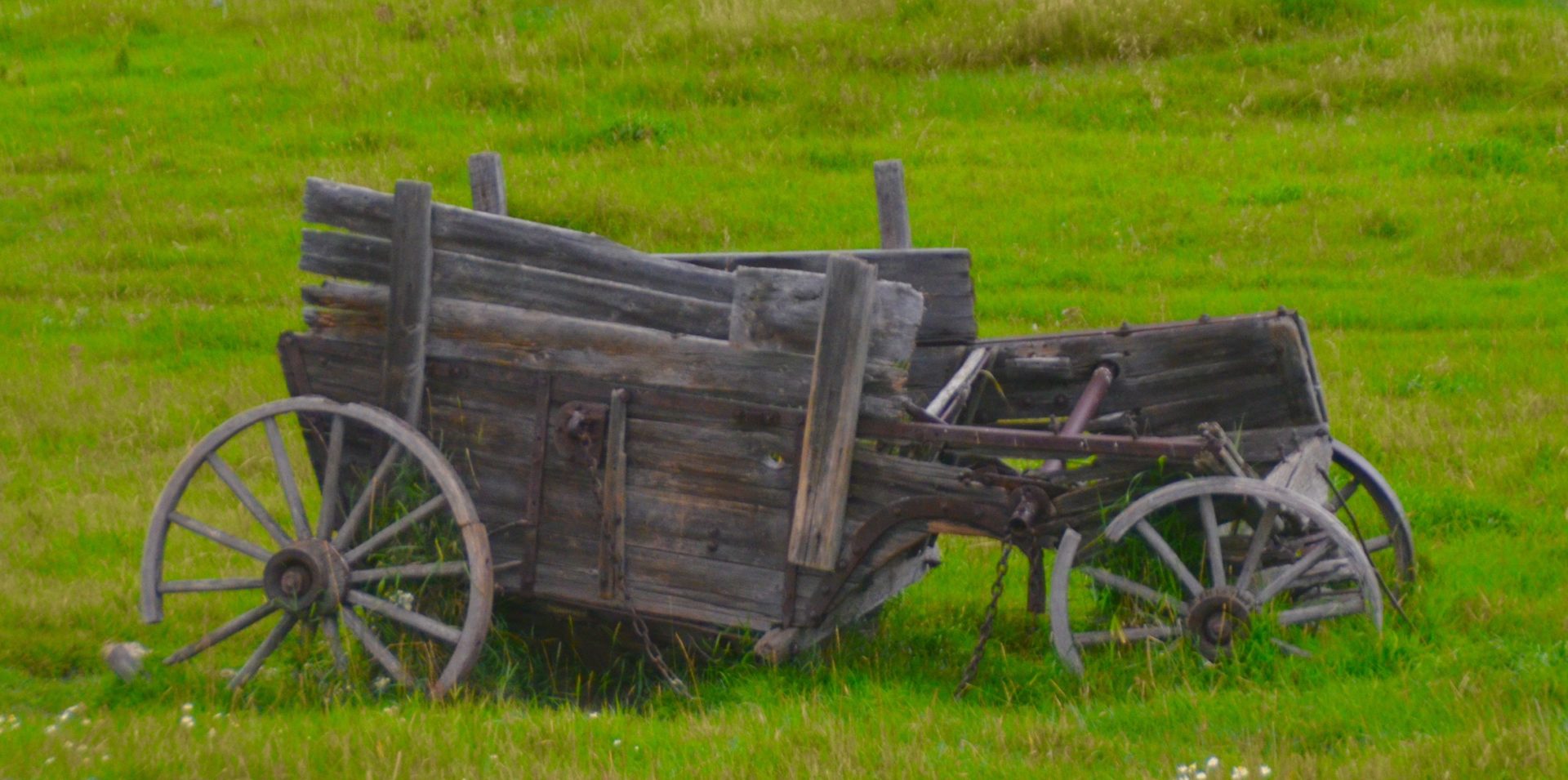 There seem to be only two activities in this area – the ranching of cattle and/or horses and the growing of grasses from which to make hay to feed them. Earlier in this post I included a shot of another iconic, if relatively new, prairie feature, the round hay bales. They just add something to a big sky panorama that you didn't get with the old rectangular bales.
The land began to undulate as we neared the entrance to the West Block and the skies became threatening, but despite the look in this photo, it never rained.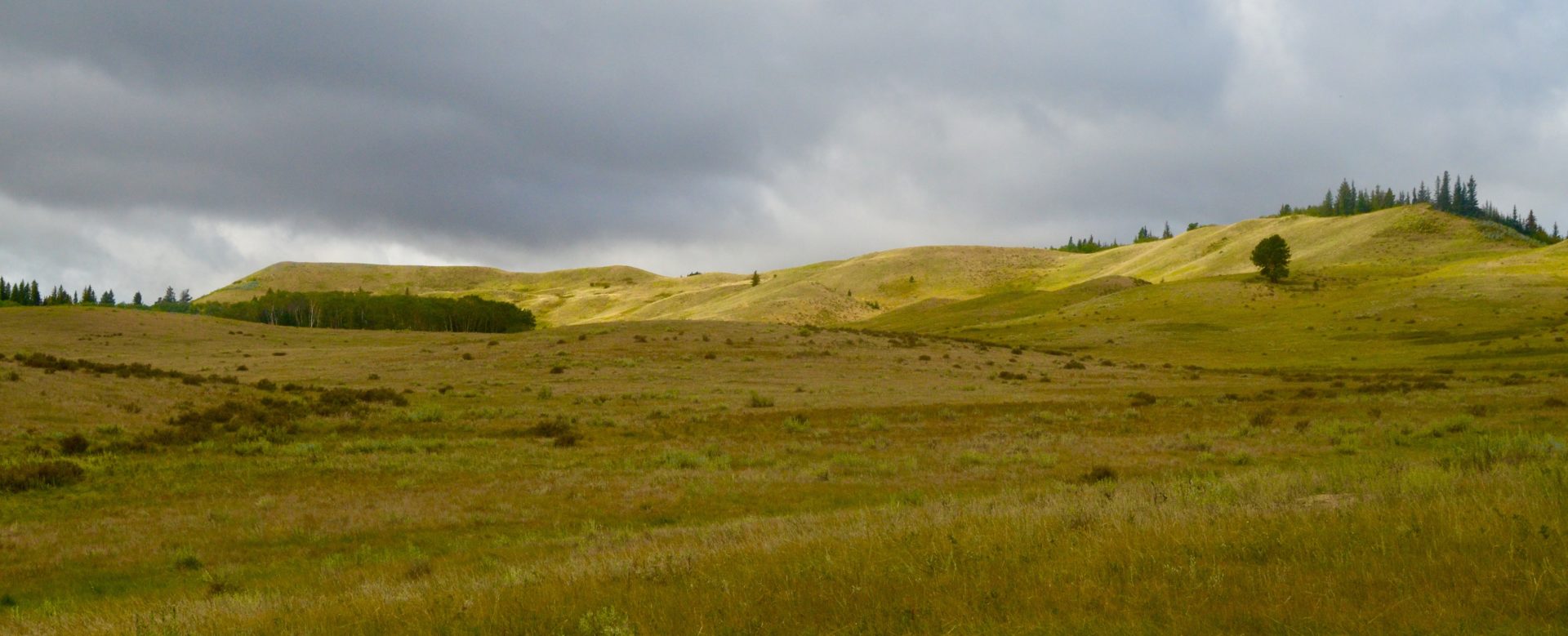 At last we reached the entrance to the West Block of Cypress Hills, not having passed another vehicle for at least half an hour. Unlike the Centre Block, the West Block is a true wilderness area.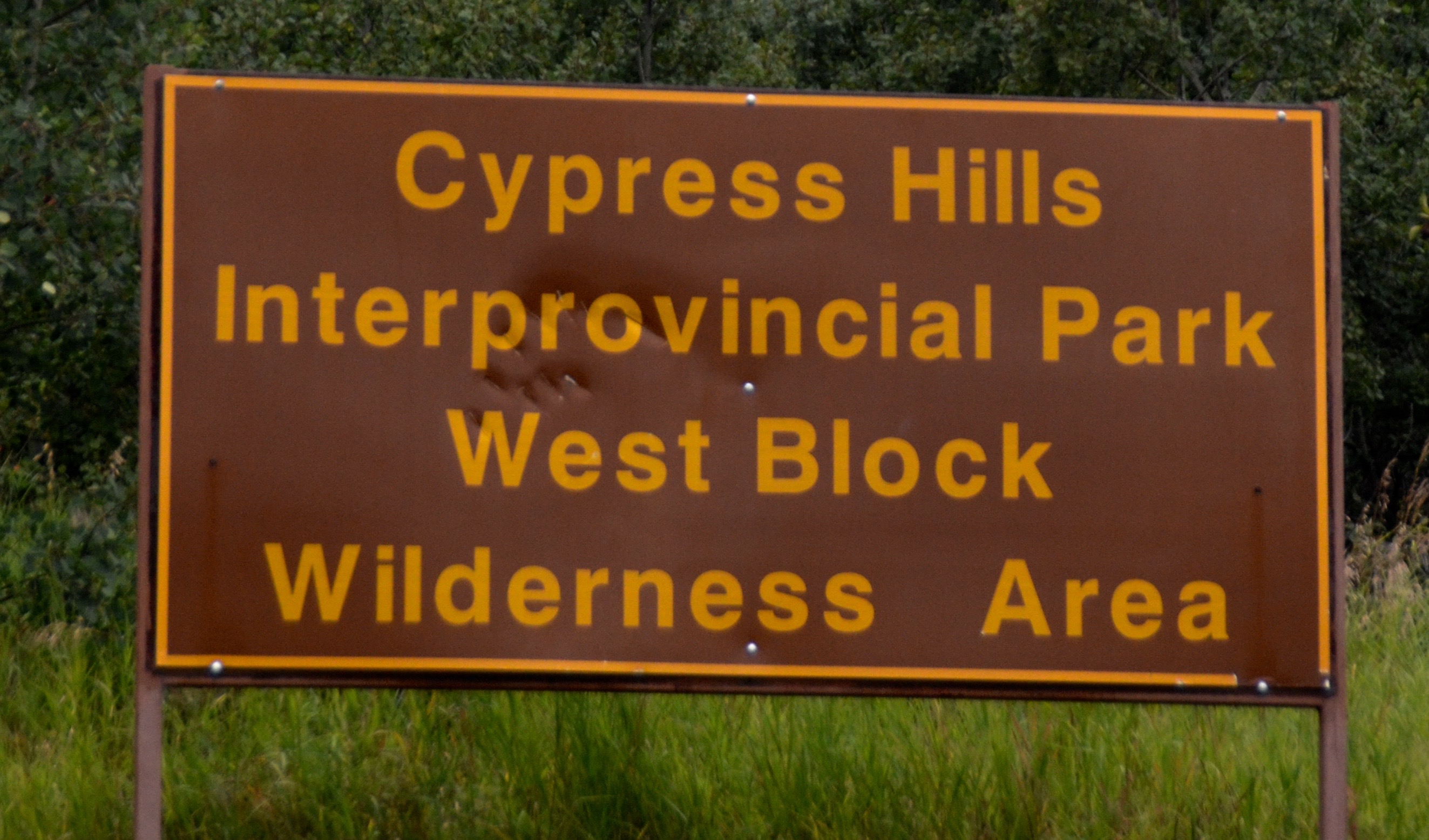 Just past this sign the road did something I never expected to see in Saskatchewan, it climbed up an almost vertical cliff by way of switchbacks and hairpin turns. Yes, I just used the words switchback and Saskatchewan in the same sentence. After about a dozen of these curves we came out on top of a high plateau surrounded by true short grass prairie that at one time would have teemed with bison, antelope, deer, elk and the predators that stalked them – wolves, plains grizzly, cougars and coyotes. Unfortunately one supreme predator, us, unwittingly or not, almost destroyed it all and what remains today is a small segment of the once massive expanse of the original Canadian prairie. Thank God for it though. This place is astounding and frankly meets and exceeds all the built up expectations I harboured for almost fifty years before finally getting here. Our initial destination is Fort Walsh National Historic Site for which I have created its own post here.
Conglomerate Cliffs, Cypress Hills West Block
Suffice it to say we spent the better part of the day at Fort Walsh and by late afternoon were ready to head back to the Centre Block, but first there was one more stop. The lady at the Daily Grind advised that we must visit the Conglomerate Cliffs when we were in the West Block and that's where we headed after Fort Walsh. The road was pretty rugged, but definitely doable for most vehicles. The cliffs are both amazing in that they are made of conglomerate, just about the softest and most crumbly of all sedimentary rocks and for the view of the land below. As usual Dale had to go as close the edge as possible and scare the hell out of me. He had no idea how easily the cliff face could give way.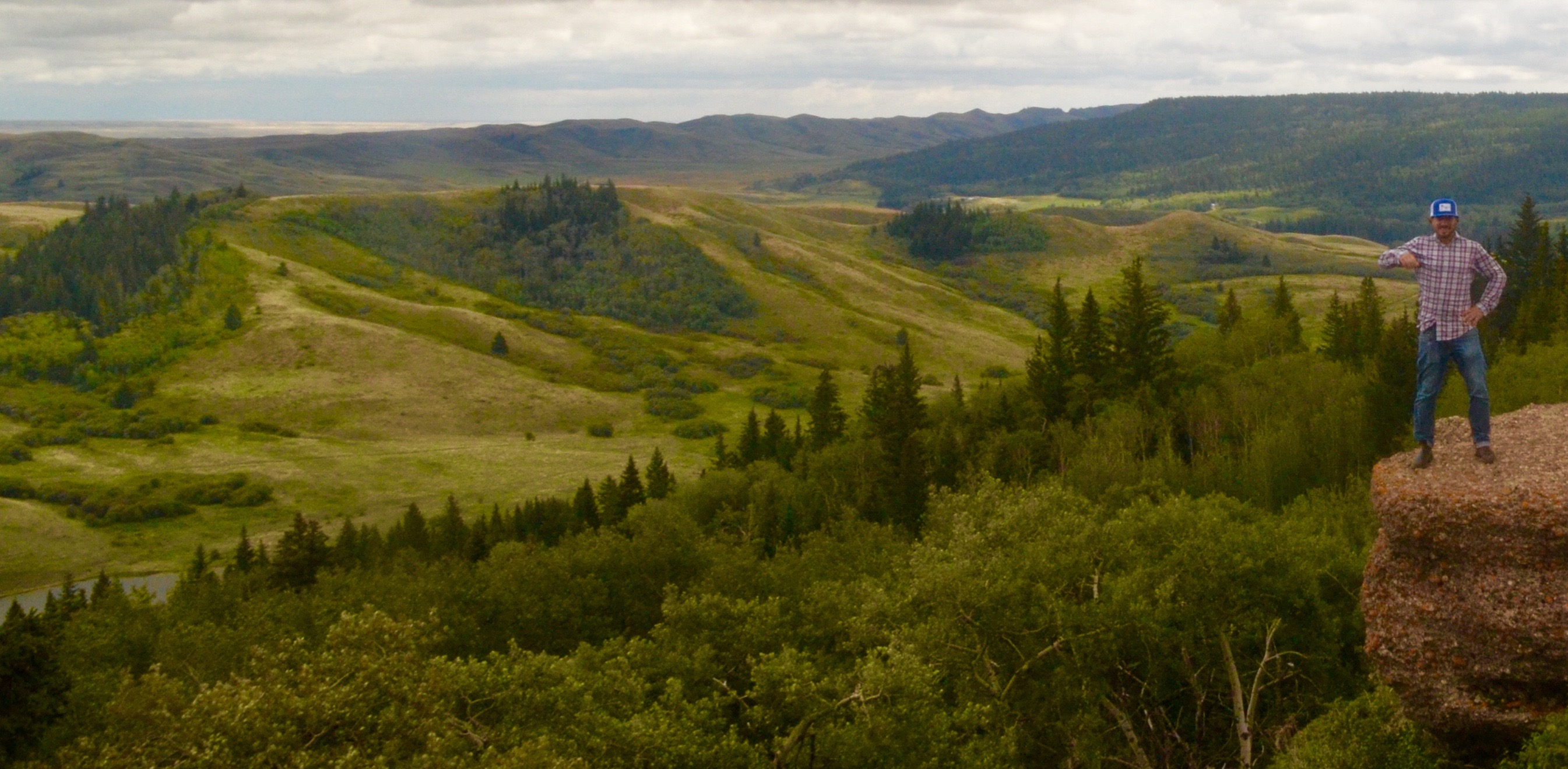 Then he found an even more precipitous place to stand.

After I convinced him to stand down, I was able to appreciate the view myself and here it is. Saskatchewan –  flat, boring, no trees. Once again, I don't think so.

The weather finally turned just as we got back on Route 271 and I was very thankful that it had held off as long as it did. We were so amped up by what we had seen and done in the West Block that we didn't mind the drive back in the rain one bit.
Since the rain made a fire out of the question we decided to eat at the nearby Resort at Cypress Hills. Apparently everybody else that was camping in the area had the same idea as the place was packed, but we had a reservation and got the last table at Ivan's Restaurant. Chicken and ribs were a tasty way to finish the day, even better washed down with the excellent Pseudo Lager from Swift Current's craft beer brewery, Black Bridge Brewery. And yes, I was able to get a good dry martini in the wilds of Saskatchewan.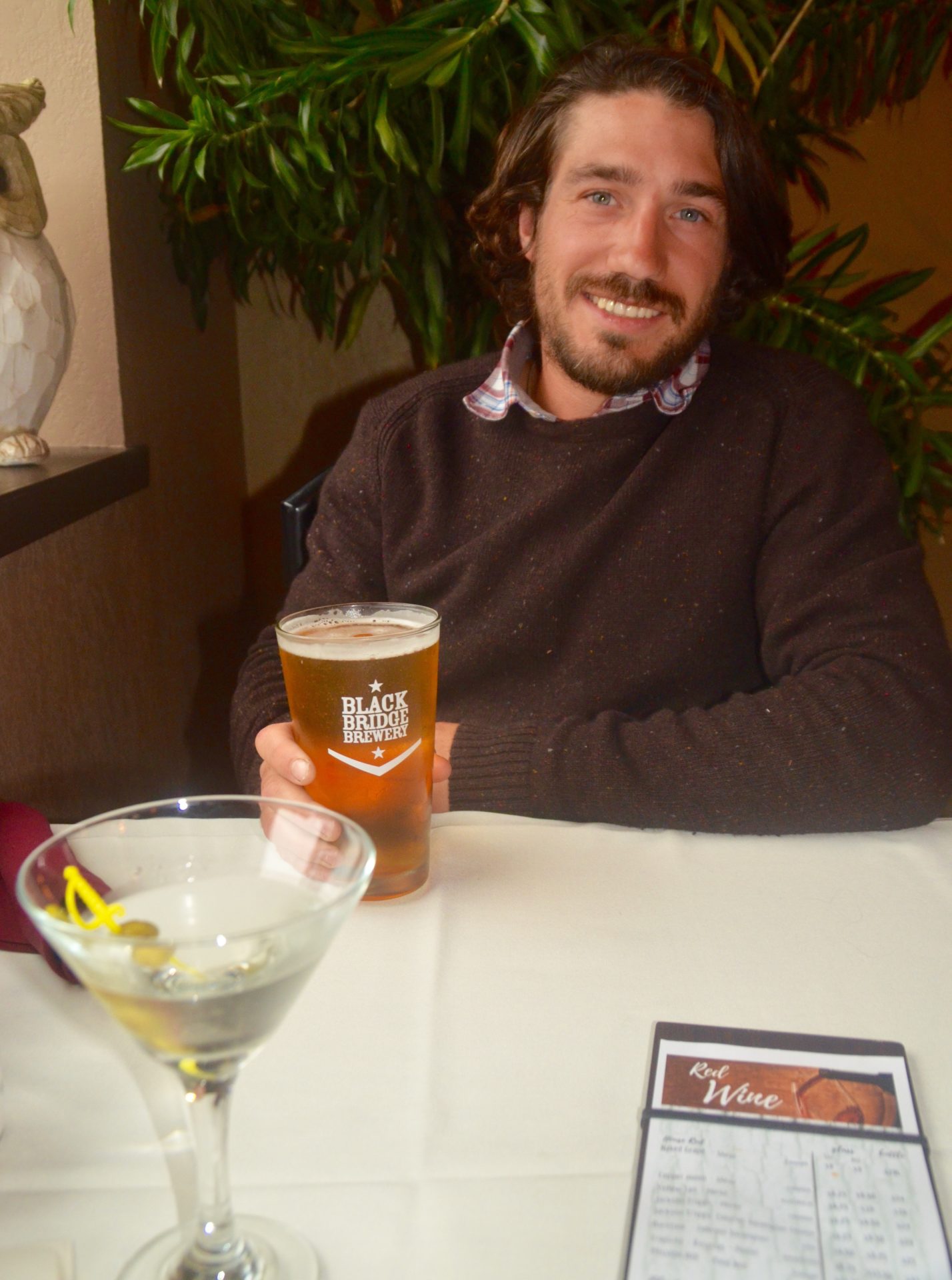 Two days is not nearly enough to properly explore all that Cypress Hills has to offer, but for us it sure beat never getting here at all. With luck, we'll be back.
Here is a link to a photo gallery of our entire Saskatchewan trip.