Gros Morne – Introducing A Canadian Treasure
It's taken several days and six posts since we landed at Port aux Basques, but Alison and I have finally arrived at Gros Morne National Park which I truly believe to be a national treasure that every Canadian should visit at least once in a lifetime. Join us over the next few days as we explore the many facets of this amazing place.
A UNESCO World Heritage Site
In addition to being a national park Gros Morne is also a UNESCO World Heritage Site, one of three we will visit on this trip to western Newfoundland and Labrador. The UNESCO description of why Gros Morne is included in this very exclusive club is as good a starting point as any:
Gros Morne National Park, located on the Great Northern Peninsula in the Canadian province of Newfoundland and Labrador, illustrates some of the world's best examples of the process of plate tectonics. Within a relatively small area are classic, textbook examples of monumental earth-building and modifying forces that are unique in terms of their clarity, expression and ease of access. The property presents the complete portrayal of the geological events that took place when the ancient continental margin of North America was modified by plate movement by emplacement of a large, relocated portion of oceanic crust and ocean floor sediments. The park also presents an outstanding demonstration of glaciations in an island setting. The fjords, waterfalls and geological structures of the park combine to produce a landscape of high scenic value.
The only thing I would quibble with is the description of the landscape as being of 'high scenic value' which is about as great an understatement as saying that Mount Everest is a 'tall' mountain. Adjectives like amazing, outstanding, incredible and others of a similar nature are more suitable in my opinion.
Gros Morne is not the type of place that you can expect to get a full grasp of in one visit or maybe even one lifetime. It has a number of very distinct landscapes, all of which should be explored to get as full an appreciation as possible. It also has five different communities on the edge of the park that are all worth visiting. It offers opportunities on land, sea and freshwater that can be explored by foot, bike, cross country skis, snowshoes or from the deck of a boat. So without further ado, let's start exploring Gros Morne.
Regions of Gros Morne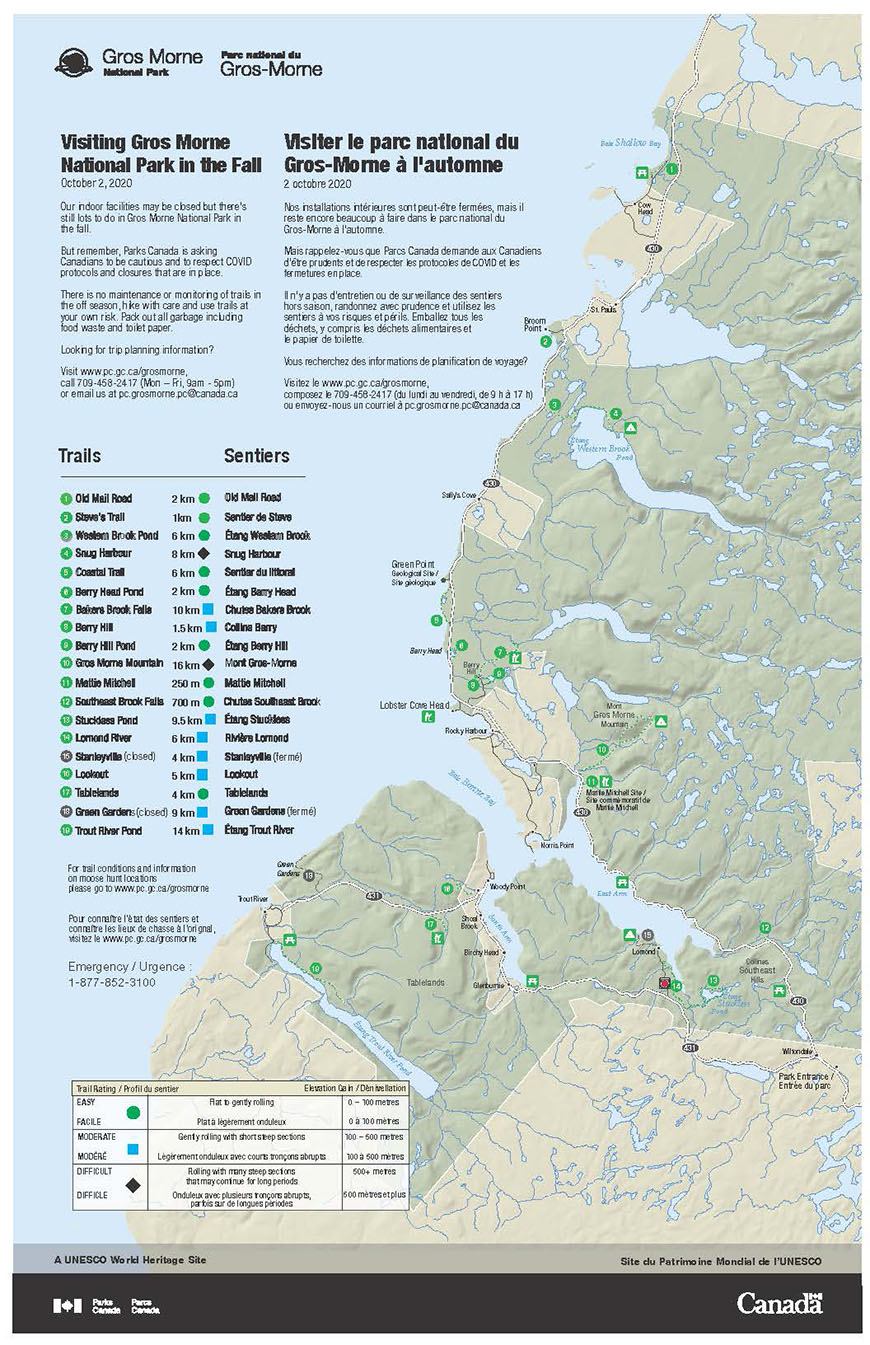 This is a map of Gros Morne National Park with the park itself outlined in gray-green and the surrounding areas in tan. You will note that the park surrounds a number of communities on the shores of Bonne Bay. These communities are where almost all the lodging and dining facilities are located, unless you are camping in one of the five national park campsites. Reservations for Gros Morne campsites can be made through reservation.parkscanada.gc.ca.
The vast majority of visitors enter Gros Morne from the south side of Highway 430 aka The Viking Trail at Wiltondale. Here you have the choice of turning left onto Highway 431 or heading north towards Gros Morne mountain and the north side of Bonne Bay. We strongly recommend starting your visit by visiting the south side of Bonne Bay where you will find Gros Morne's most unusual and rare feature, the Tablelands as well as The Discovery Centre which provides a great introduction to the unique geology and geomorphology of the park. In addition to hiking the Tablelands you will want to make the climb up to The Lookout for some of the best views in Newfoundland and Labrador.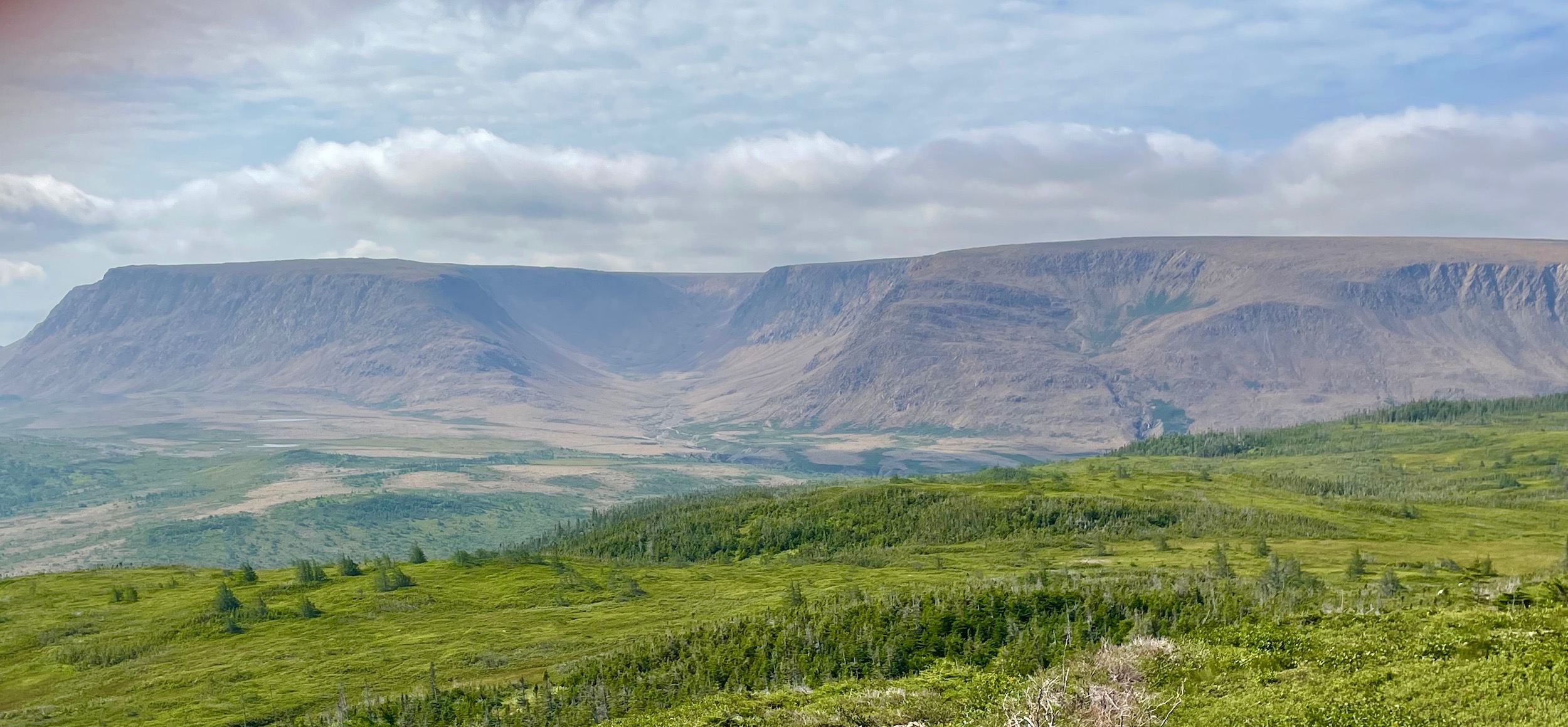 Other hiking opportunities on this side of the park include the Green Gardens and Eastern Point trails. There are two very interesting communities just outside this section of Gros Morne, Woody Point which is a haven for artists and writers and Trout River which has a must visit seafood restaurant.
We recommend finding accommodation for at least a day on this side of the park as it is a long haul by land from accommodations on the north side to the attractions on the south side. However, the number of rooms is quite limited so making reservations well in advance is an absolute necessity. If you really want a great on the water experience we suggest the Seaside Suites at Woody Point.
After spending a few days on the south side most tourists retrace their route to Wiltondale and head north on Highway 430. The scenery along this part of the park is simply awesome with Gros Morne Mountain coming into view. As you might have learned at the Discovery Centre, Gros Morne Mountain is completely different geologically than any of the other mountains in the park. In a later post I will describe the pros and cons of tackling the trail that leads to the top.

Not long after Gros Morne you come to the turnoff for the communities of Norris Point from where you can take a boat trip on Bonne Bay or a water taxi to Woody Point and Rocky Harbour which has a great location on Lobster Cove.

There are many more options for accommodations on this side of Bonne Bay and in a future post we'll describe in detail why we think the Ocean View Hotel in Rocky Harbour is our preferred place to stay in this part of Gros Morne.

Heading north from the Bonne Bay region there are a lot of good hiking opportunities both along the coast and into the interior. Not far past the small  community of Sally's Cove you come to the once in a lifetime chance to take a boat cruise on Western Brook Pond, for us the absolute highlight of any visit to Gros Morne. We'll describe the experience in detail in a future post.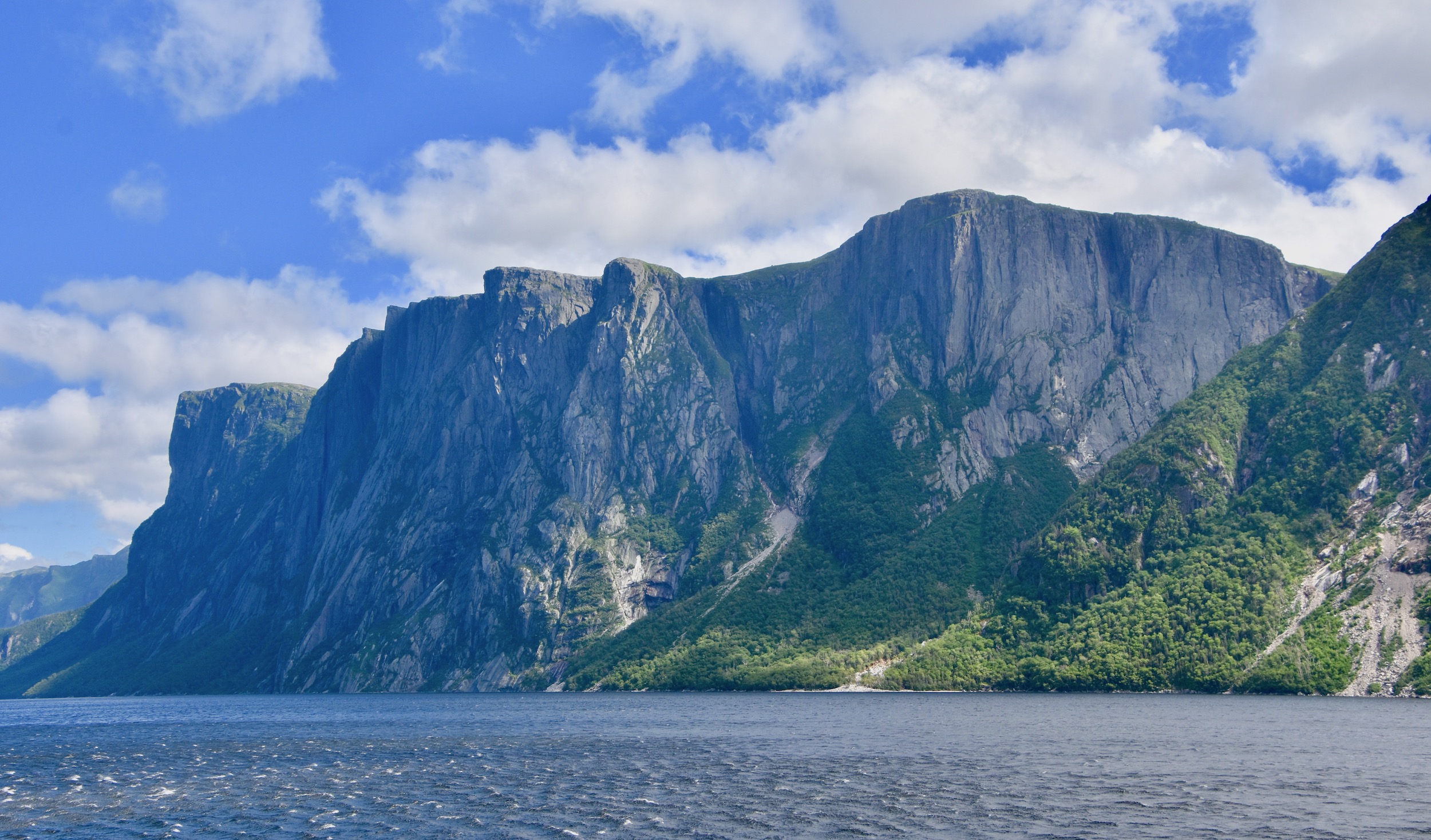 The last community that is surrounded by Gros Morne is Cow Head which has another nice place to stay and eat, the Shallow Bay Motel. It is directly across from Theatre Newfoundland Labrador which hosts the summer long Gros Morne Theatre Festival where you can get immersed in the culture that has made Newfoundland and Labrador famous throughout the world.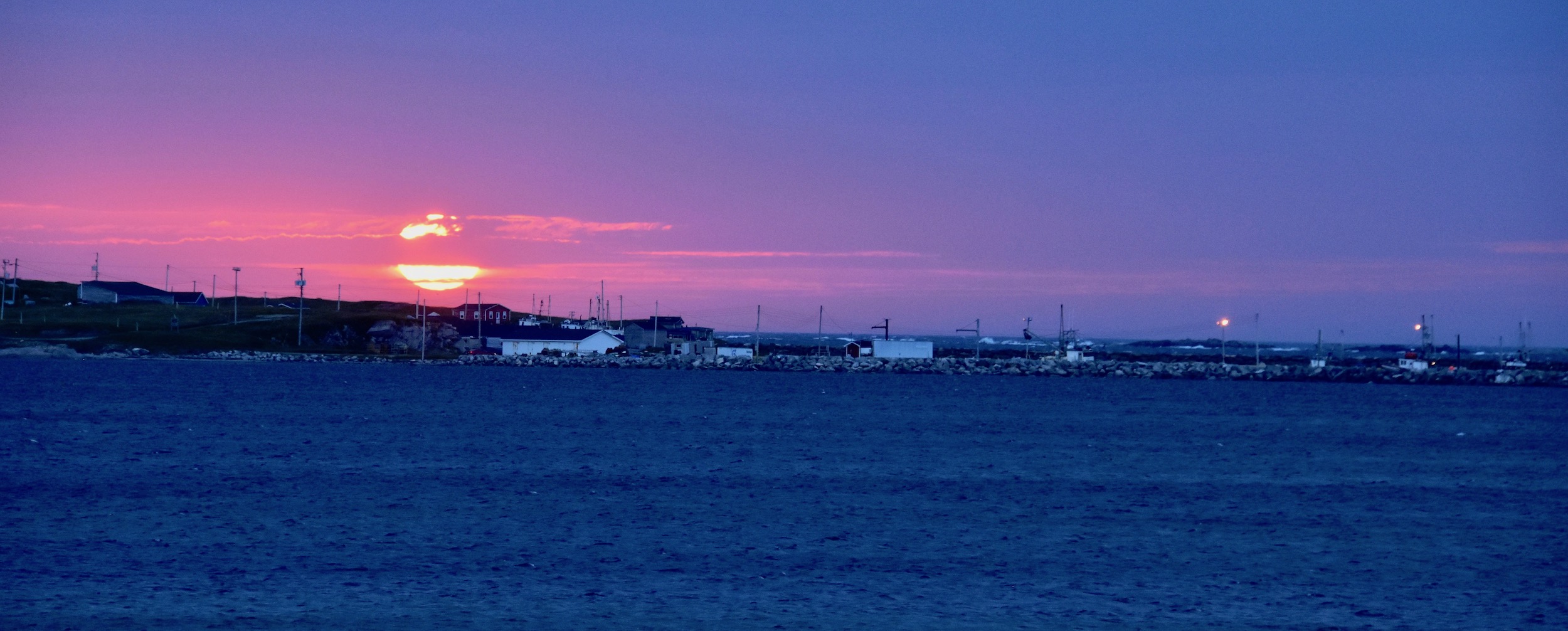 I'll end this introduction with a view of the sunset at Cow Head. In the next few posts I'll go into a lot more detail on the places and experiences I've outlined above. I hope you'll join Alison and me as we explore Gros Morne National Park, starting with the Tablelands.