Via Egnatia with Adventures Abroad
Over the past five years I have written almost one hundred and fifty posts from seventeen different countries that Alison and I have journeyed to with our favourite tour operator Adventures Abroad. Many of those posts appear under the blog heading on the Adventures Abroad website. What they all have in common is that they were written during and after the various trips. This post breaks from that pattern by describing a tour that is upcoming in late April 2023. The reason that I am writing about it in advance is because the itinerary was worked out in a bar in Malta between Victor Romagnoli who will be the guide and yours truly. Victor then sent the proposal in to Adventures Abroad headquarters in Richmond, British Columbia and the folks there have made it possible. Victor called the tour Via Egnatia after the old Roman road that ran from Dyrrachium (modern Durres) on the coast of Albania to Constaninople (now Istanbul). Roman legions would embark at the Roman port of Brindisi, cross the Adriatic and get to the eastern Empire in a matter of days. Our itinerary will follow much the same route stopping at many of the fabled ancient sites along the way. Read on and I'll tell you a lot more about why Victor and I are really looking forward to this unique journey.
But first, a little about my previous travels in Greece and Turkey.
For many years my law school classmate and close friend Robert Purdy and I had mused about travelling to Greece with our spouses. Rob and Janet were that rare combination – both Classics majors in undergrad. Rob's knowledge of Greek history and myths is encyclopedic. His attraction to all things related to these myths was so strong he had to be talked out of naming his son Achilles, settling on Alexander instead. In 1999 we finally had enough of dreaming and decided to start doing. After reviewing dozens of Greek tour itineraries we settled on the Adventures Abroad Classical Greece Tour. It is still offered today in much the same form as it was 23 years ago. Needless to say the tour not only exceeded our expectations, but laid the groundwork for a number of subsequent visits. These we did on our own with me serving as trip planner, guide and driver and included all the major Greek islands and many of the lesser known ones. In between we signed up for a tour of Western Turkey with Adventures Abroad which marked our first visit to Istanbul. Recently we repeated much of the trip on this Adventures Abroad itinerary which I am still writing up. We also revisited Turkey on our own in between the two AA trips.
Prior to the onset of Covid the four of us agreed that we would return to Greece once again to visit places in the north of the country that we had not previously visited. The tour was to start in Thessaloniki and eventually end in Athens by way of Ithaca, home of Ulysses. I actually had everything booked before Covid arrived and put everyone on a two year shut down.
Our first sojourn outside Canada for some time was with Adventures Abroad to Malta, a short trip I strongly recommend. The guide on that tour was Victor Romagnoli. We first travelled with Victor on our second Adventures Abroad trip, this one to Italy. Years later we did the comprehensive central Mexico tour centred around the Day of the Dead ceremonies in Oaxaca. This was a tour designed and led by Victor. It was during this tour that I would say we went from being clients to good friends. We hooked up with Victor once again in a one off tour of all the countries in Central America which ended in Belize just as Covid was becoming more than a problem in far away China. You can read in detail about the Malta, Turkey, central Mexico and central America tours on this website or the AA blog. There will also be more coming from a trip to Switzerland we just completed with Victor.
At the time that we ventured on the Malta trip most people were not yet ready to travel abroad and that included Rob and Janet. I was pretty disappointed that the northern Greece trip might be put off indefinitely. During the Malta trip I brought up my northern Greece itinerary with Victor as he lives in Greece and knows as much about the country as anyone you could name. I was looking more for suggestions than planning a possible AA trip, but over the few days we were there things evolved and we decided to take a stab at creating a one time tour based on much of the itinerary I had already put together. What follows are what I think will be the highlights of this trip and hopefully will convince just a few others to sign up to make it guaranteed. Alison and I and Rob and Janet are already signed on.
Via Egnatia Itinerary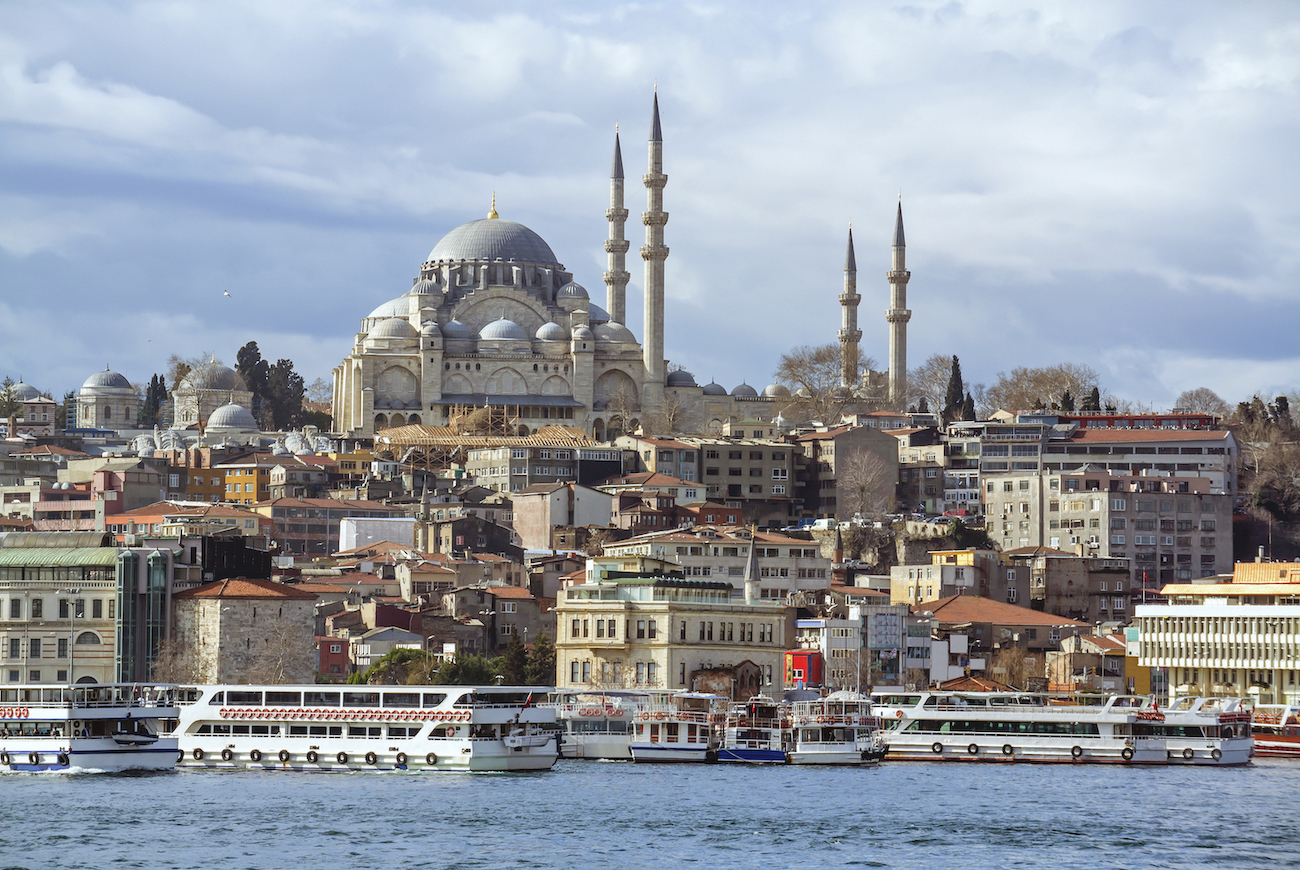 Victor's first suggestion was that it would be logistically much easier to start the tour in Istanbul than Thessaloniki where I had originally planned. Istanbul is one of our favourites cities and I had no problem with that as long as we ruled out the typical Istanbul sight seeing and replaced it with some of the lesser known, but very interesting places. Some of these we had visited on our own and others will be new for the four of us. So you won't find Hagia Sophia, the Blue Mosque, Topkapi palace or the (for me) dreaded Grand Bazaar on the formal itinerary, but they are all very handy to the excellent hotel AA uses in Istanbul. Instead we will visit neighbourhoods such as Fenner and the Ottoman district around the Suleymaniye mosque which is featured above. The Byzantine mosaics at the small church in Chora are as a good as any you will find anywhere including Ravenna. The cooking class to end the first day will I think be very interesting. The variety of Turkish cuisine is much greater than just the kebabs and koftes most people are familiar with.
One thing I insisted upon was a cruise on the Bosphorus, but not one of the overcrowded boats that leave on short jaunts around the Golden Horn. Just seeing the palatial buildings that line the Bosphorus from the water is an experience I remember well from an earlier visit, as is walking around Pera and the Taksim districts of the city. Our two days in Istanbul should be very appealing to those who have visited the city previously and visited the 'must see' sites.
Outside of Istanbul and Gallipoli, very few tourists journey to the European side of the only country on the planet to span two continents. I have always wondered what it was like once you got away from the seashore and headed inland and I'll get to find out when we visit Edirne. Formerly known as Adrianople, after the Emperor Hadrian, the city was once the capital of the Ottoman Empire. It is famous for its mosques and covered markets, but will it also have a European feel like much of Istanbul? I can't wait to find out.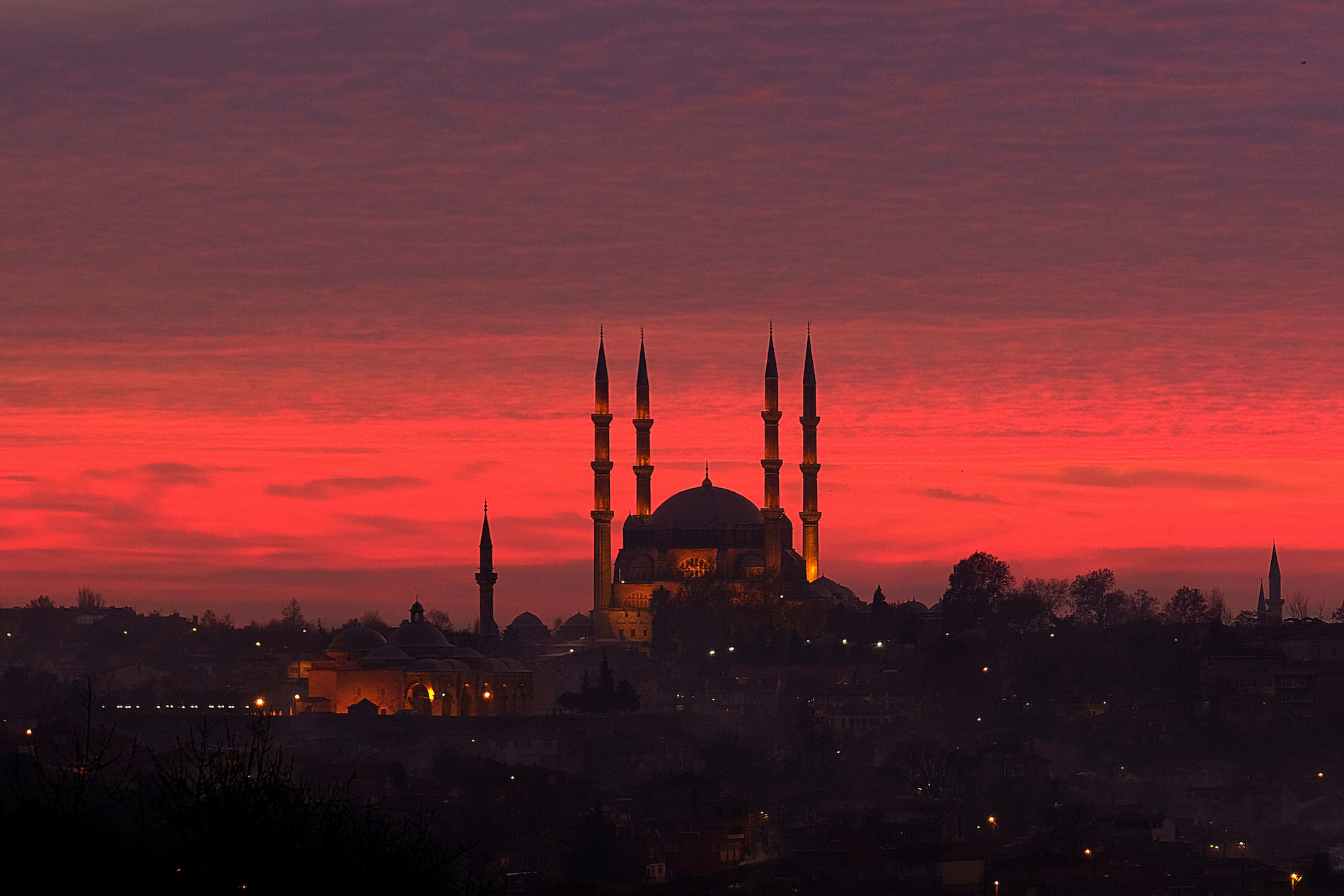 Crossing into Greece we leave the mosques behind and replace them with churches, many dating back to Byzantine times. The small border city of Alexandroupoli is famous for its lighthouse and seaside promenade. However, it is what we see on our second day there that really excites me. Victor and I are both birders and the Evros delta that separates Greece and Turkey is one of the hottest birding spots in Europe.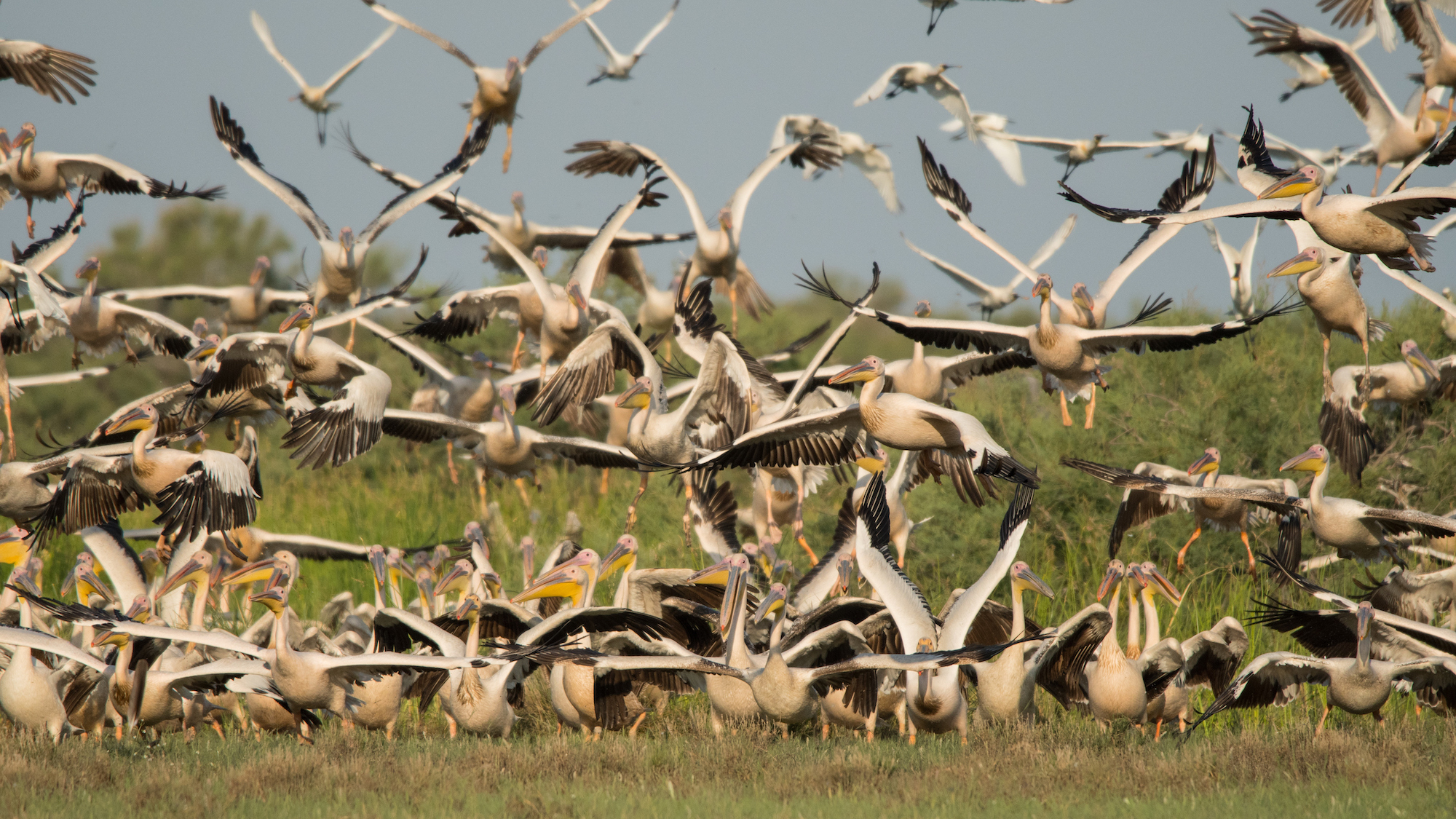 Northern Greece has a lot of place of great natural beauty that Victor and I both wanted to emphasize on this tour and the Evros delta is the first of these.
The Via Egnatia tour continues with a visit to the ruins of Philippi, the first of a number of important archaeological site we will see on this tour. It was here that Octavian (later Augustus) and Mark Anthony defeated Brutus and Cassius avenging the assassination of Julius Caesar two years earlier. It was also an important site in early Christianity with Paul's Epistle to the Philippians becoming a book of the New Testament. Today it is a UNESCO World Heritage Site.
Kavala is reputedly one of the prettiest cities in all of Greece with its circular harbour and great Byzantine castle. It has long been on my bucket list and on the Via Egnatia tour I'll get to cross it off.
Also on my bucket list and quite a bit higher up than Kavala is a chance to see the fabled monasteries of Mount Athos which are also a UNESCO World Heritage Site. We can only see them from the water as women are not permitted on the peninsula, but that's not a bad thing as the monks are not known for their personal hygiene. Hopefully we'll have weather as gorgeous as that in the picture below when we visit.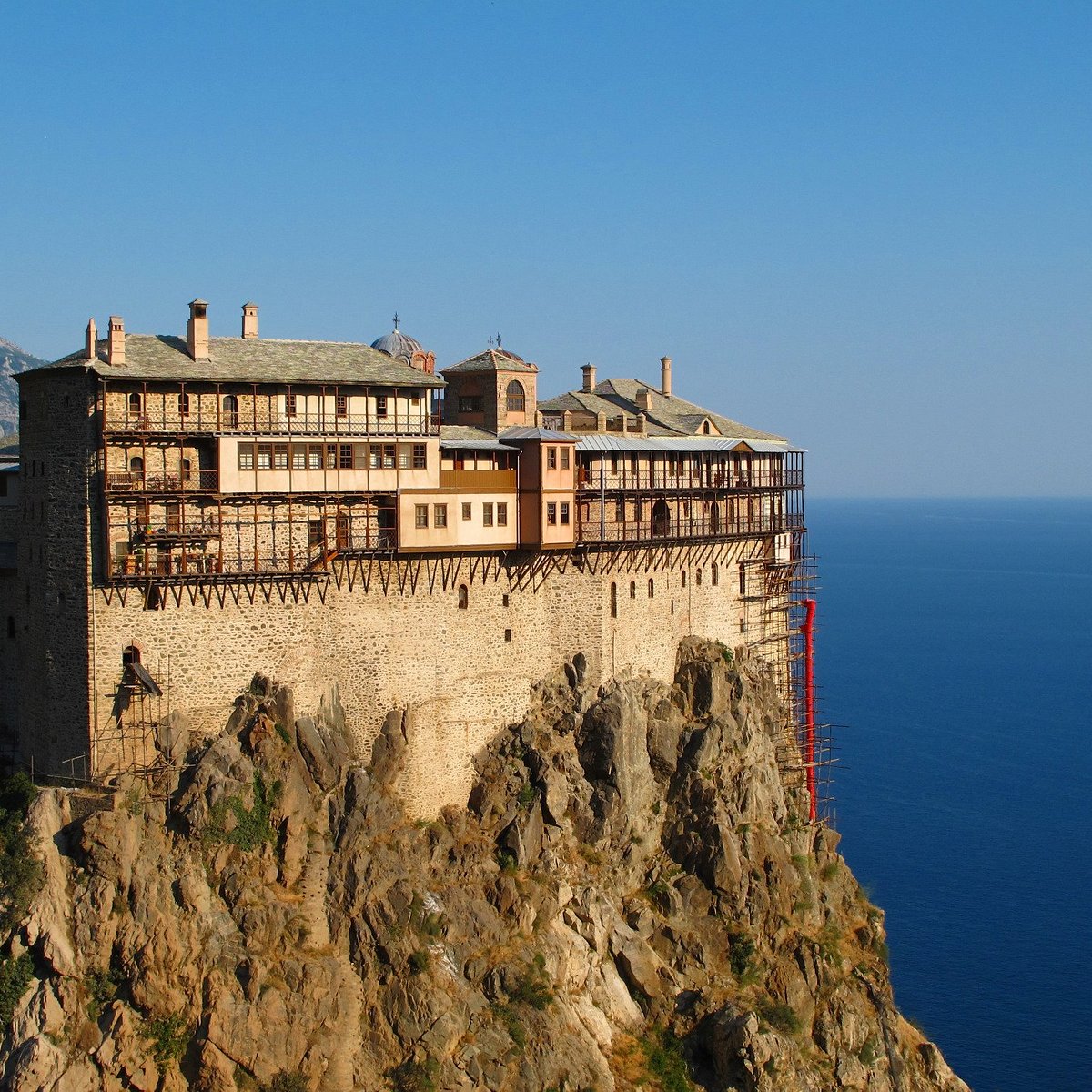 On day nine of the Via Egnatia tour we finally arrive at Thessaloniki where we spend two full days exploring the second city of Greece. It was also once the second city of the Byzantine Empire after Constantinople. Check the itinerary on the AA site for a detailed listing of all the things we will see during our visit. A number of them are included as part of our third UNESCO World Heritage Site in the last few days.
Departing Thessaloniki the tour takes a distinctive turn as we leave behind the Byzantines, Romans and Ottomans and enter the world of Alexander the Great. We visit the two great Macedonian sites of Pella where Alexander was born and Vergina where his father Phillip was assassinated in 336 BC paving the way for the boy king's ascension to greatness. BTW Vergina is yet another UNESCO World Heritage site on the Via Egnatia tour. If you are a fan of visiting World Heritage Sites then this trip has a lot to offer with five all told starting with Istanbul.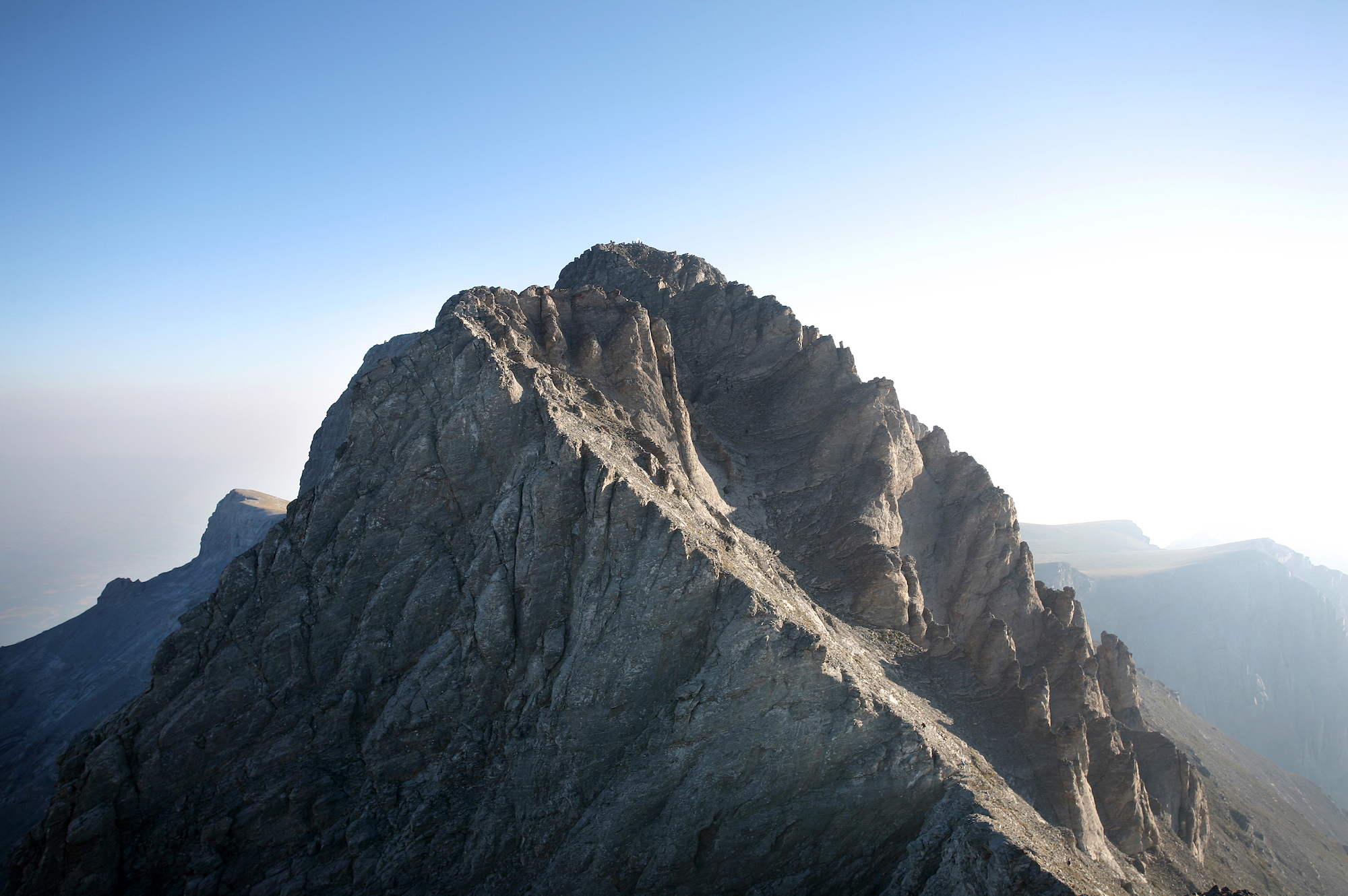 Ever since I was a young boy and first delving into Bullfinch's Mythology I have wanted to see Mount Olympus, legendary home of the Greek gods. At the end of day twelve I will get to do just that as we settle in at the base of the most famous mountain in Greece. The next day we will explore the area including the archaeological site of Dion, one of the most important in the Greek world. This is one day out of many on this tour that I just cannot wait for.
Lake Kastoria and the city of Kastoria have been famous for beaver fur for centuries. Kastor is the Latin word for beaver and aside from the fact that the beavers are long gone, the place has retained its reputation as a place of great natural beauty. Victor was very adamant that Kastoria be included on the itinerary as I had not planned to go this far north originally.
From Kastoria we journey into the most remote part of Greece, the Pindhos mountains which was another area Victor thought should be included for its natural beauty and small remote villages. Much of it is part of Greece's largest national park. Our final day sees the group take a short walk in one of Greece's greatest natural wonders, the Vikos gorge.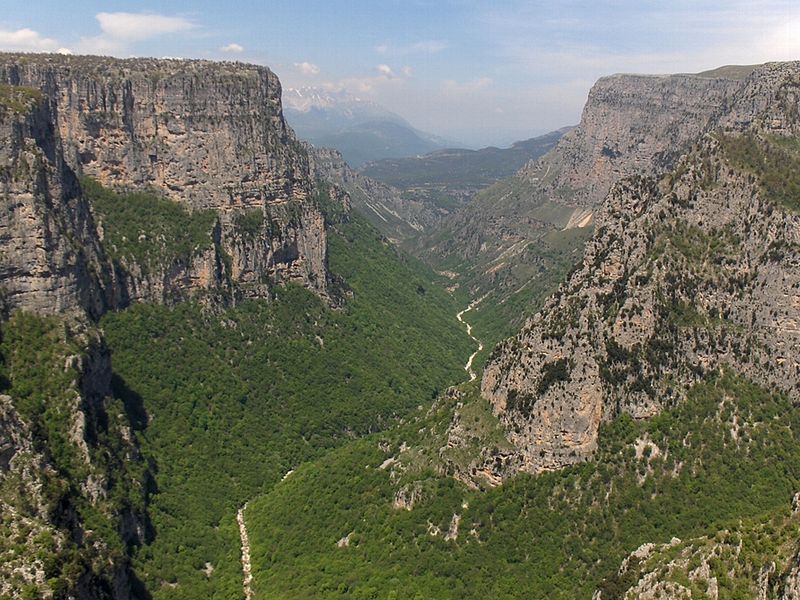 The Via Egnatia tour concludes in the northern city of Ioannina, a place I have visited several times in the past. It's a fascinating place as we will discover on a walk around the oldest part of the city. I remember its great pastry shops in particular.
Ioannina has an airport with good connections to Athens for those who will be leaving directly after the tour ends. Alison and I along with Rob and Janet will be headed to Ithaka and then make our way back to Athens by rental vehicle.
I hope this post gives those who have not visited northern Greece a good reason to correct that oversight and look forward to meeting you in Istanbul.