Entourage Sur le Lac Under Construction
In 2017 the Travel Media Association of Canada (TMAC) was hosted by Quebec City and as usual it was an outstanding success from every point of view. It's hard to think of a more iconic hotel to play host than the Chateau Frontenac or a more historic venue than old Quebec. After the conference I joined five other TMAC members for a two day stay at the Hôtel Le Bonne Entente where the main attraction to me was a chance to play La Tempête golf course which recently hosted a Champions Tour event. In this post I want to describe an absolutely unique meal we were treated to at the Entourage Sur le Lac resort on Lake Beauport while it was still under construction.
What made the experience unique you might ask? Well, the Entourage Sur le Lac would not be open for business for many months and was essentially a construction site. If you follow this link you'll see what the resort looks like now. However, the site we visited was completely different. Here are a few shots of the Entourage Sur le Lac as it looked during my visit.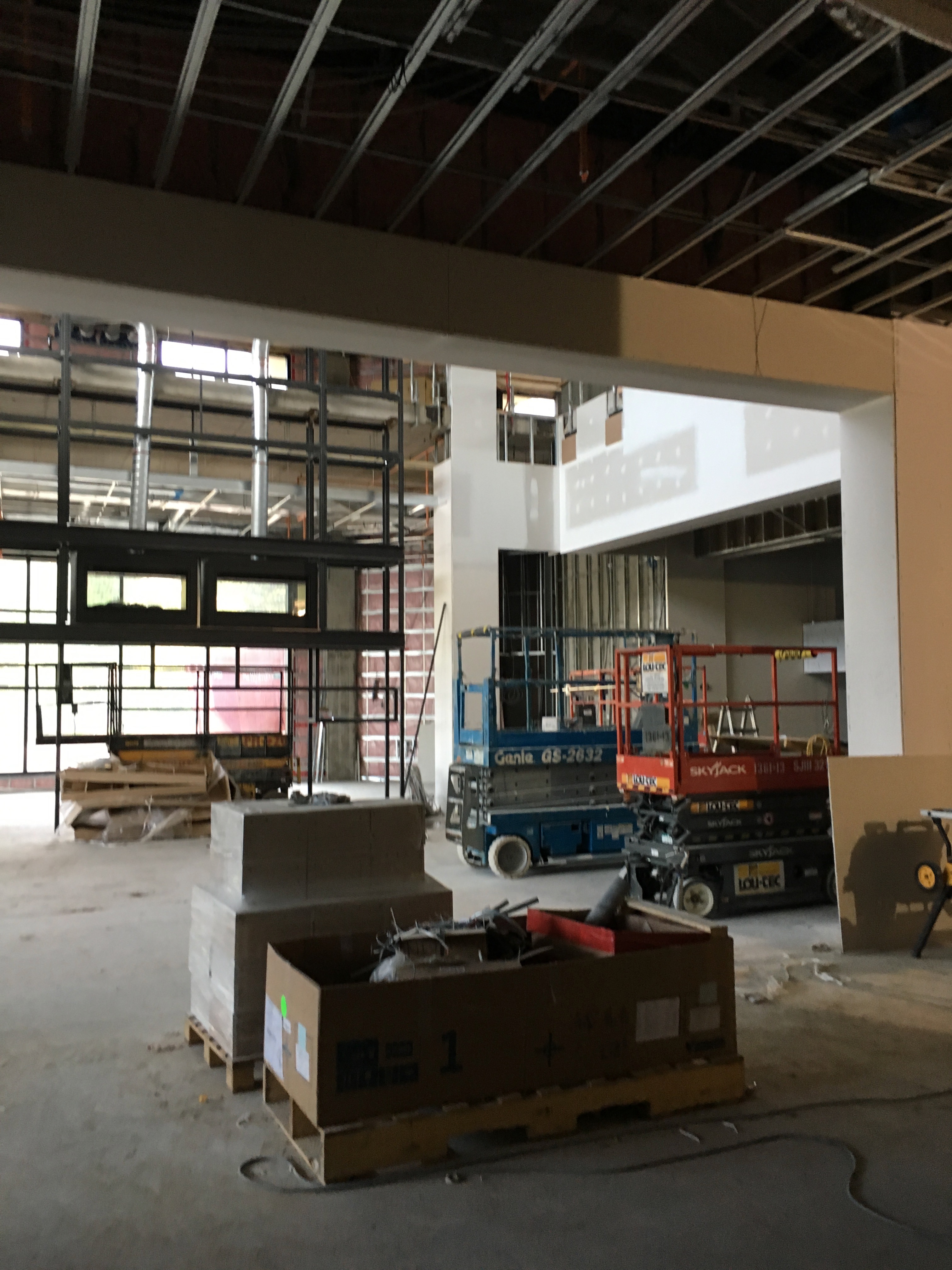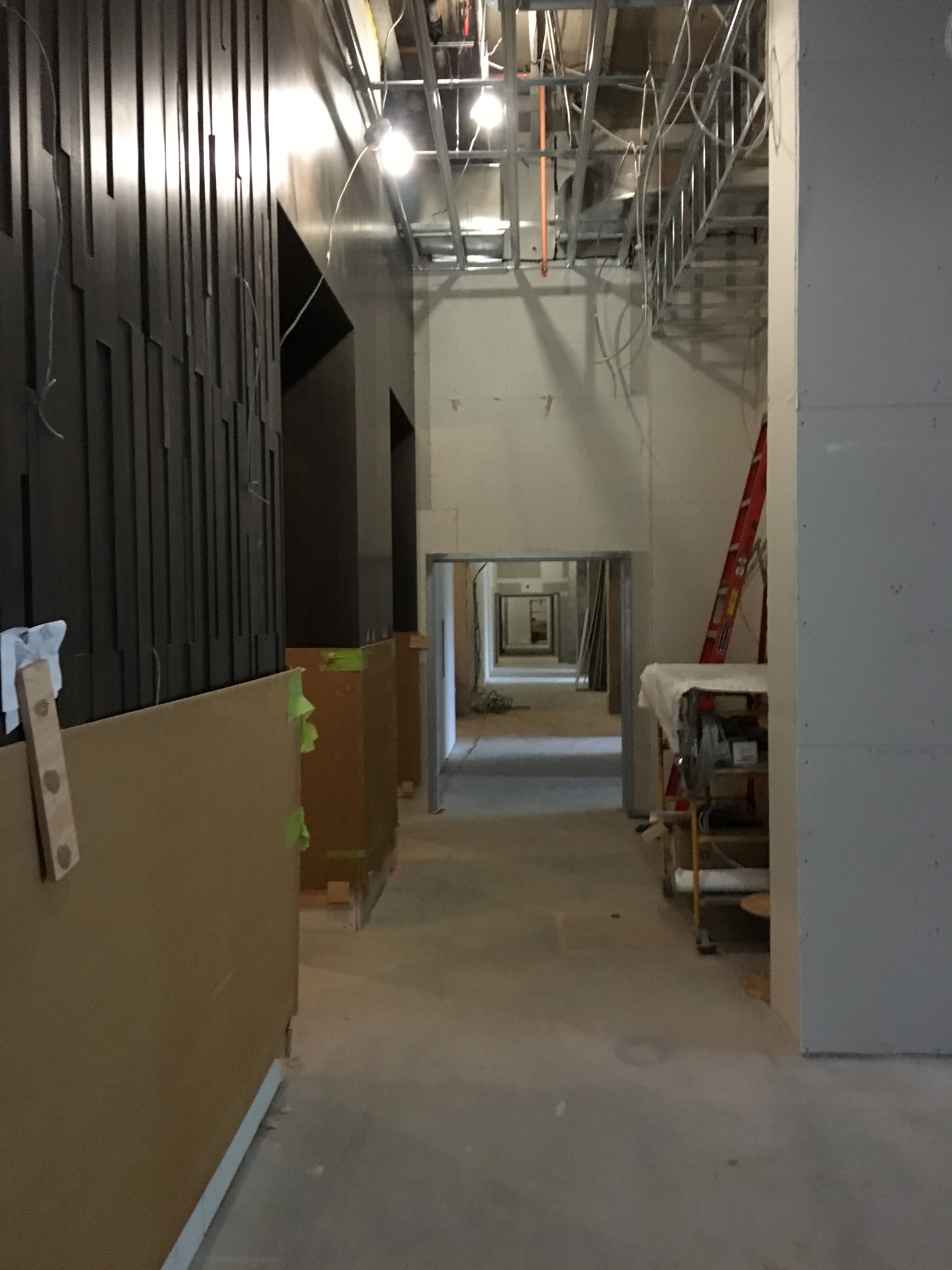 Not exactly the type of place you would expect to find a fine dining experience, but as we were escorted around the property by our host Johanne Therrien, champagne in hand, we came around a corner and saw this.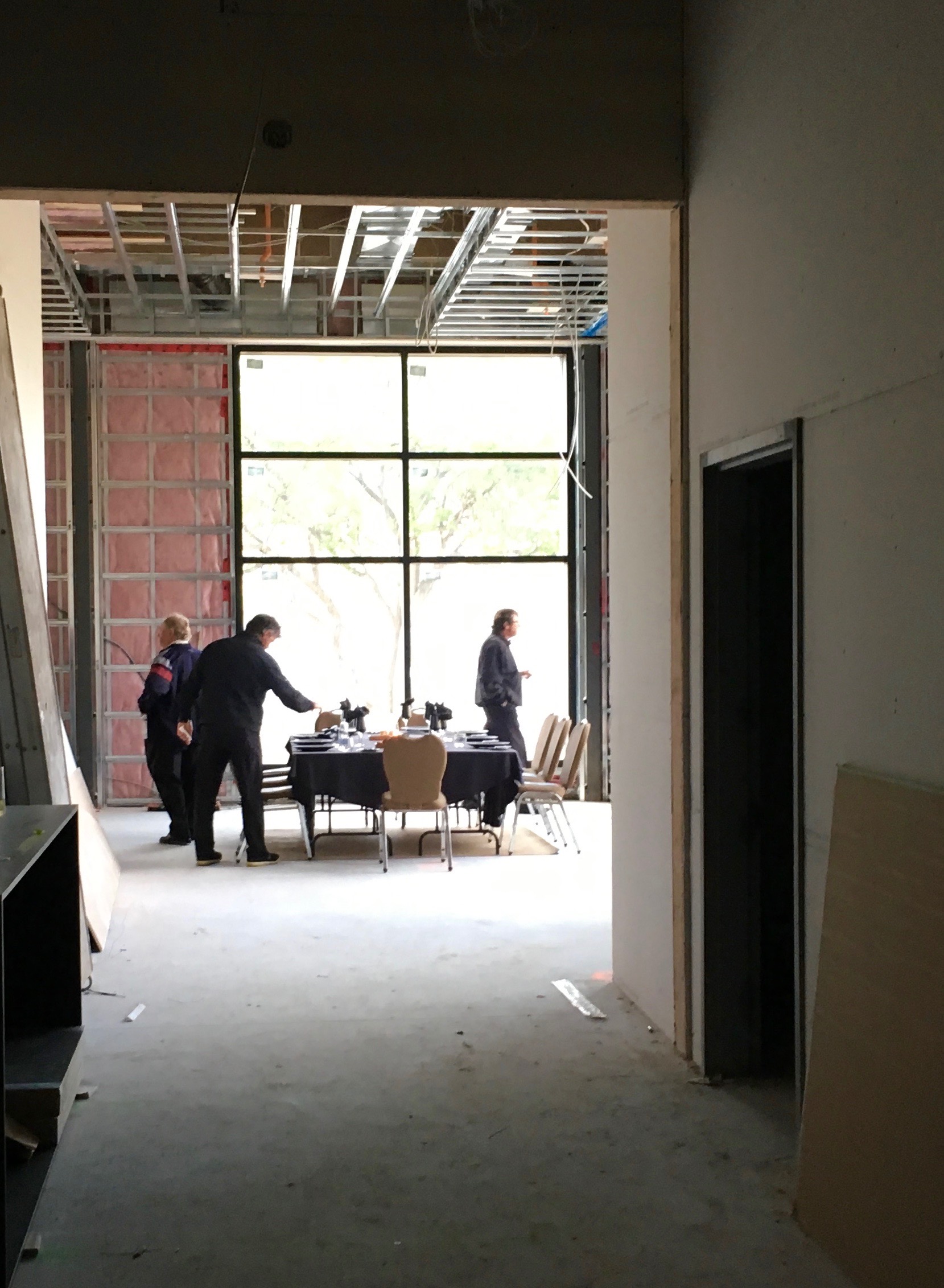 The table was set for nine.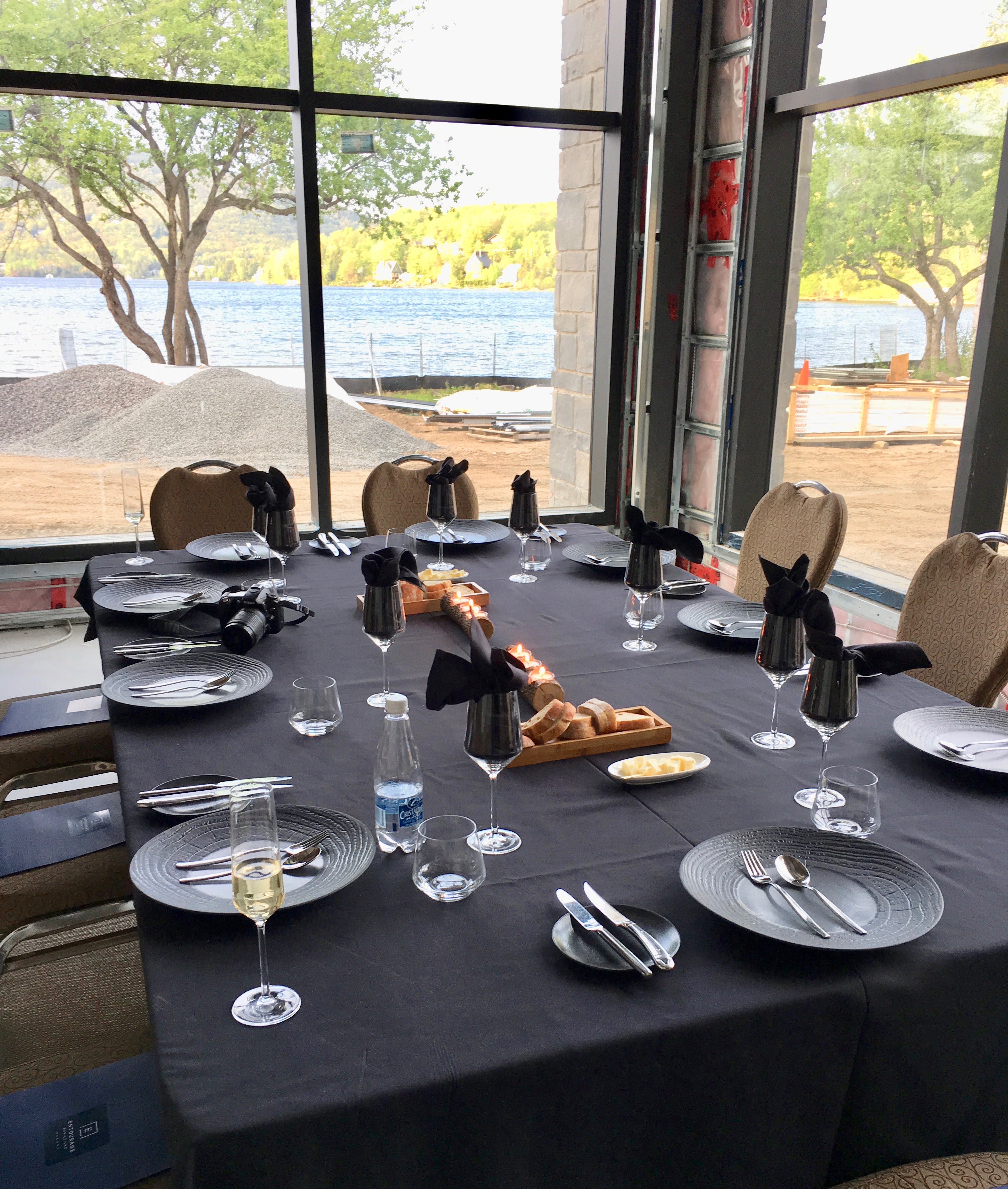 Two young chefs were hard at work in an improvised kitchen. That's deer tartare being prepared on the left and a version of Caprese salad using only Quebec grown ingredients on the right. In addition there were oysters with a parmigiano and panko topping, gourmet cheeses from Charlevoix and Hamachi Carpaccio, all for starters. These were accompanied by a brilliant Pouilly Fuisée from Burgundy and a Frei Brothers cab from Sonoma. I'm sure by now you a really feeling sorry for the bunch of us.
All of this was just a lead-in to the piece de resistance, an amazing Canadian Surf & Turf made from Ïles de la Madelaine lobster claws.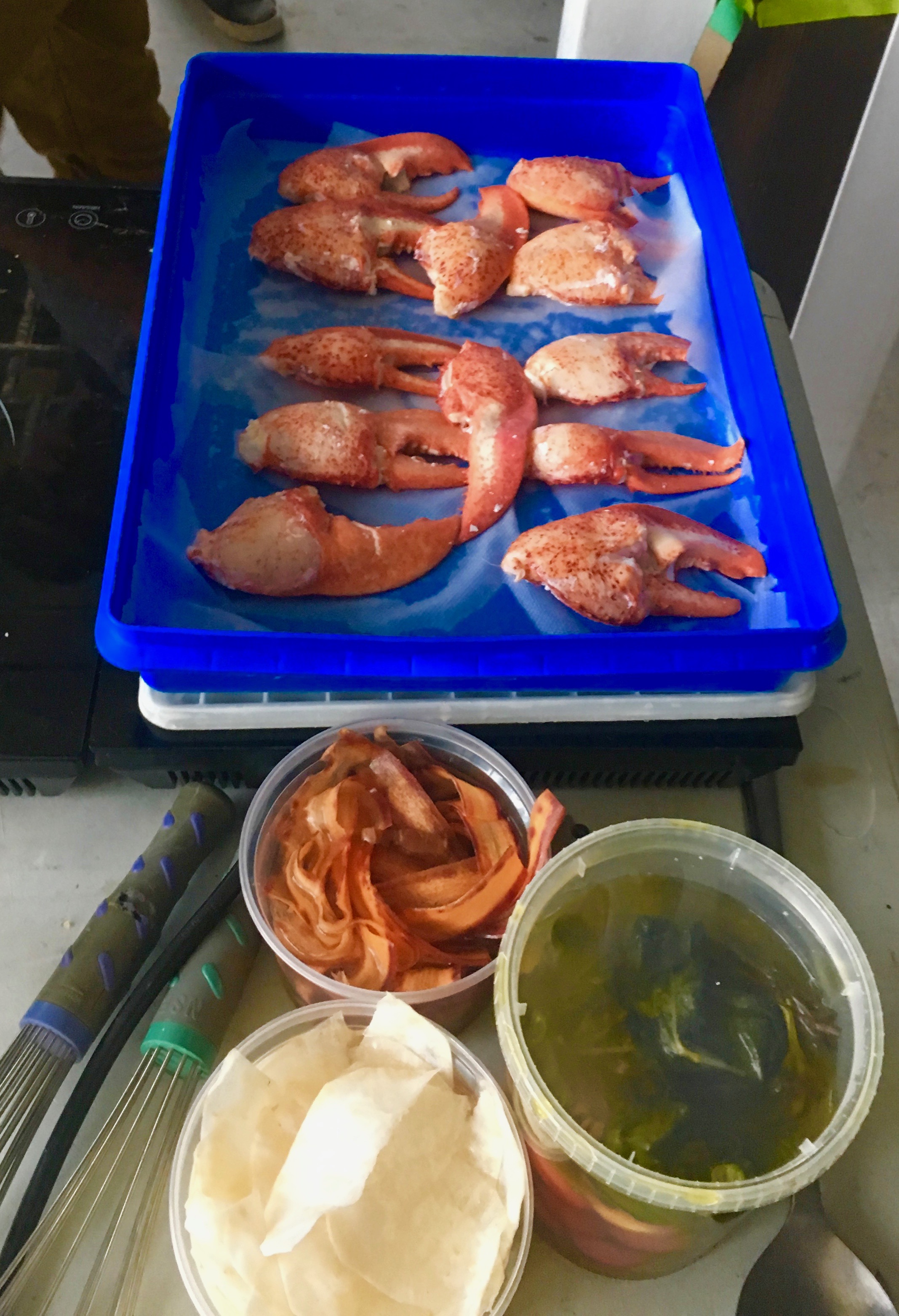 Alberta braised beef.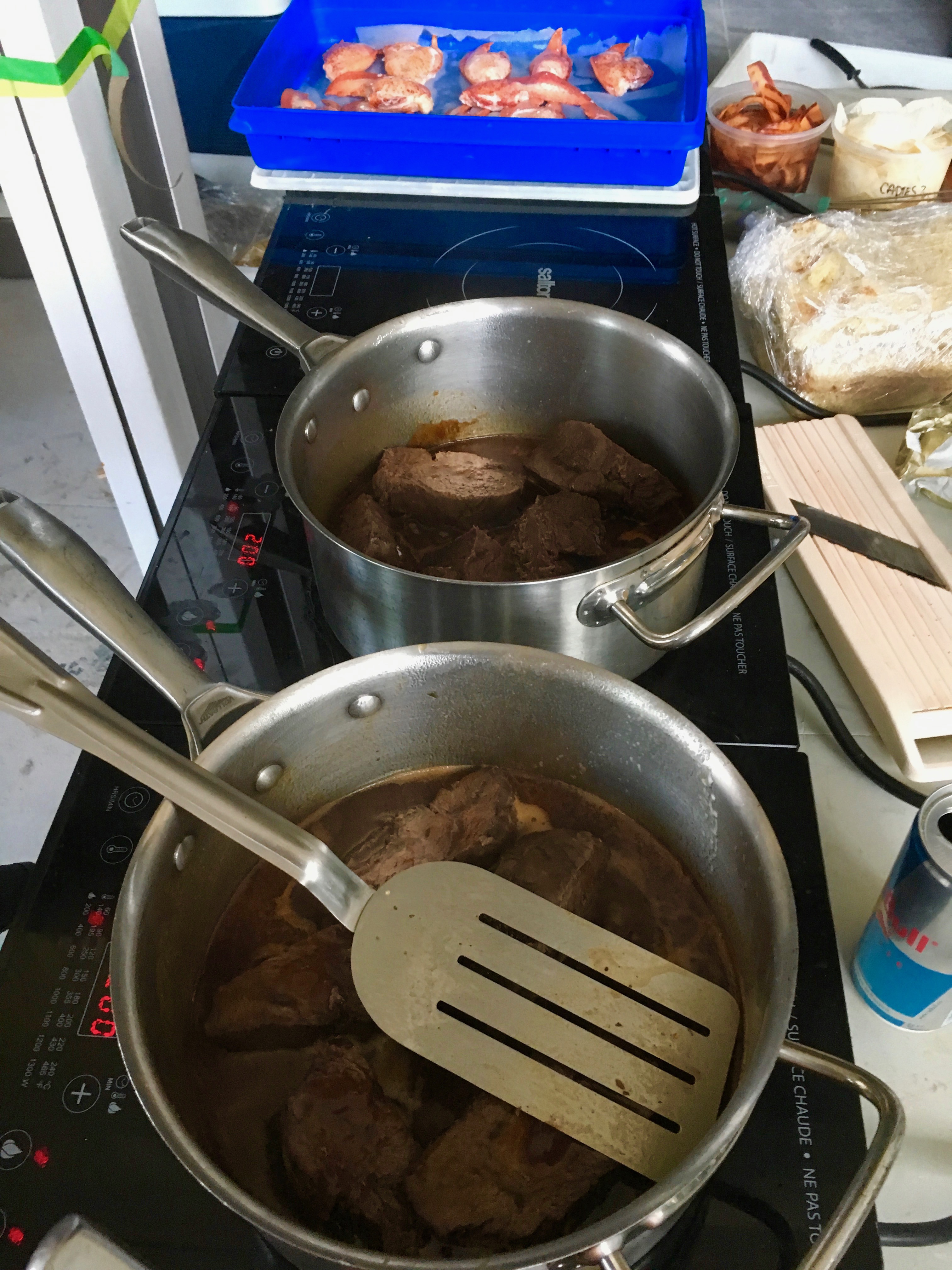 Throw in homemade Bio Cavatelli pasta et voilà, you have a masterpiece of Canadian cooking.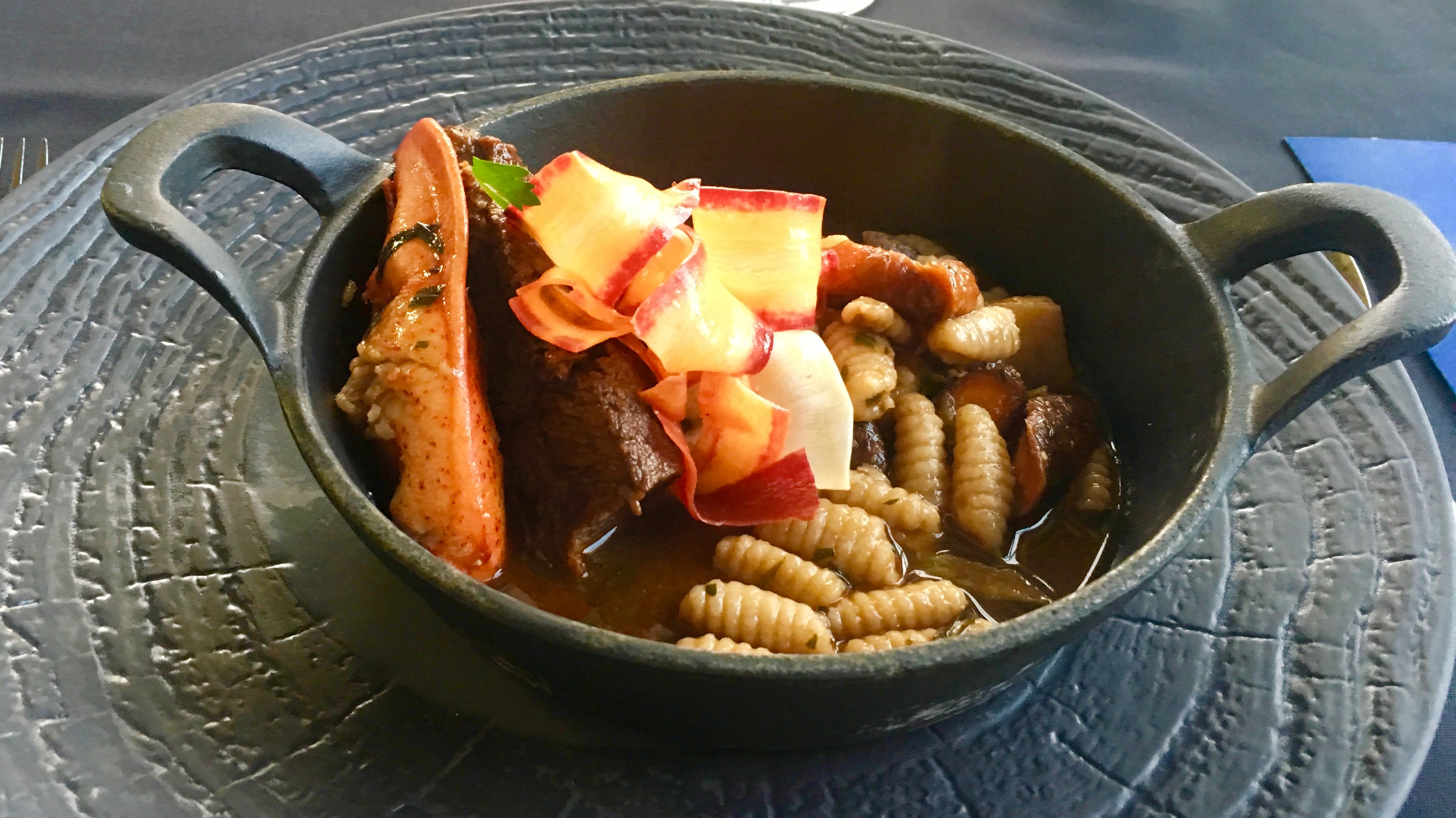 More great wines followed as well as fresh strawberries and a maple syrup crumble. How much more Canadian can you get?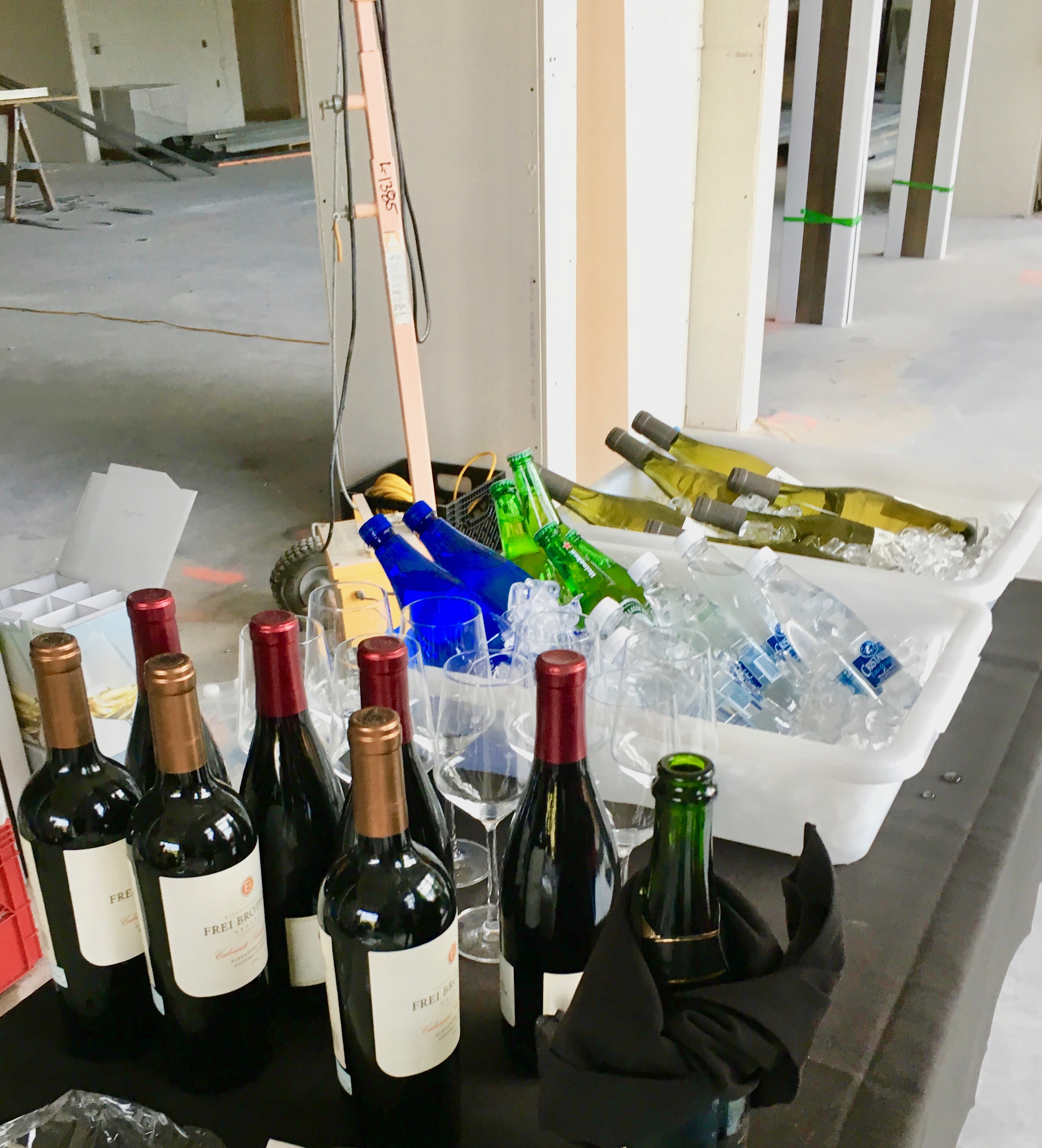 As if the food was not enough, our meal was accompanied by a really good local singer who sang favourites songs from the sixties and seventies – in English. By the time we got to the dessert course we were all joining in to Cat Stevens, Elton John and Billy Joel. That's incoming TMAC President Grant Fraser following along.
Overall, our experience at Entourage Sur le Lac was a definite highlight of the conference and an example of why Alison and I love coming to Quebec – the fresh local ingredients that are the staple of fine Quebecois cuisine, simply can't be matched anywhere else in the country.
I'll be happy to return to Entourage Sur le Lac once it opens. I can barely wait to see what these chefs could do with a real kitchen.
All of the photos for this post were taken with an iPhone.