John D. MacArthur Beach State Park – The Real Florida
I  get tired of people who know nothing about Florida and bemoan 'It's all fake. There's no natural beauty'. While it is true that much of Florida is as fake as the tits at a Palm Beach barbecue, it is equally true that the Everglades, the Big Cypress and the Ten Thousand Islands are absolutely unique ecosystems that are worth coming to Florida just to experience. Equally so is the east coast shoreline if you can find it in its natural state, which is very rare.  John D MacArthur Beach S.P. is one of those few places.
To digress, I have wanted to visit this park for many years, but always seemed to end up in some other part of Florida doing something else. I have no excuse today as I am just twenty minutes away in the PGA National Resort and Alison and I are up super early thanks to the end of daylight savings time the night before. We make the drive to the park and arrive just before seven to find the park gates barricaded and a sign indicating that it opens at eight. Once again, the Maritime Explorer has failed to do his homework. No big deal as we continue on past the gated condo towers of Singer Island to the low rent district where we find a parking space and head out to watch the sunrise. I've never been to Singer Island before but I have a distinct impression of it from Charles Willeford's Sideswipe wherein his great character Hoke Moseley encounters the usual chaos in paradise characters that make Florida book noirs so compelling. You can definitely get a sense of it here as the multi-million dollar condos at the Ritz-Carlton complex abruptly give way to one story stucco rentals tenanted by people who would only be allowed on the Ritz property if they were wearing overalls and using a leaf blower.
Did I mention that it's only 50 F and the few people already on the beach are sporting parkas? But, hey, it's sunny and it's not Canada in November. How can this not be worth getting up for?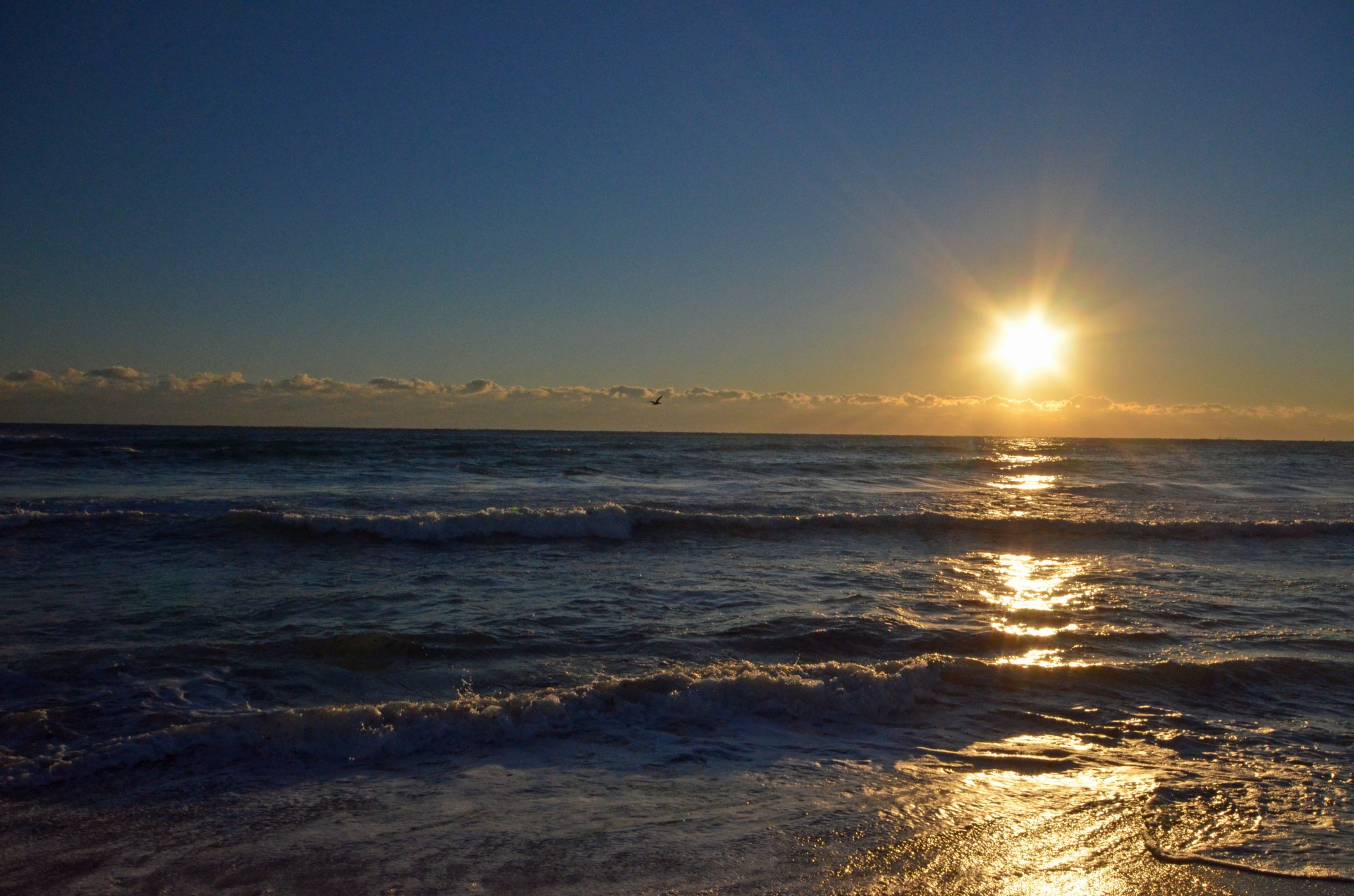 As a Canadian, of course I have to pretend that the weather is merely a state of mind rather than as anything that could actually affect your physical well being.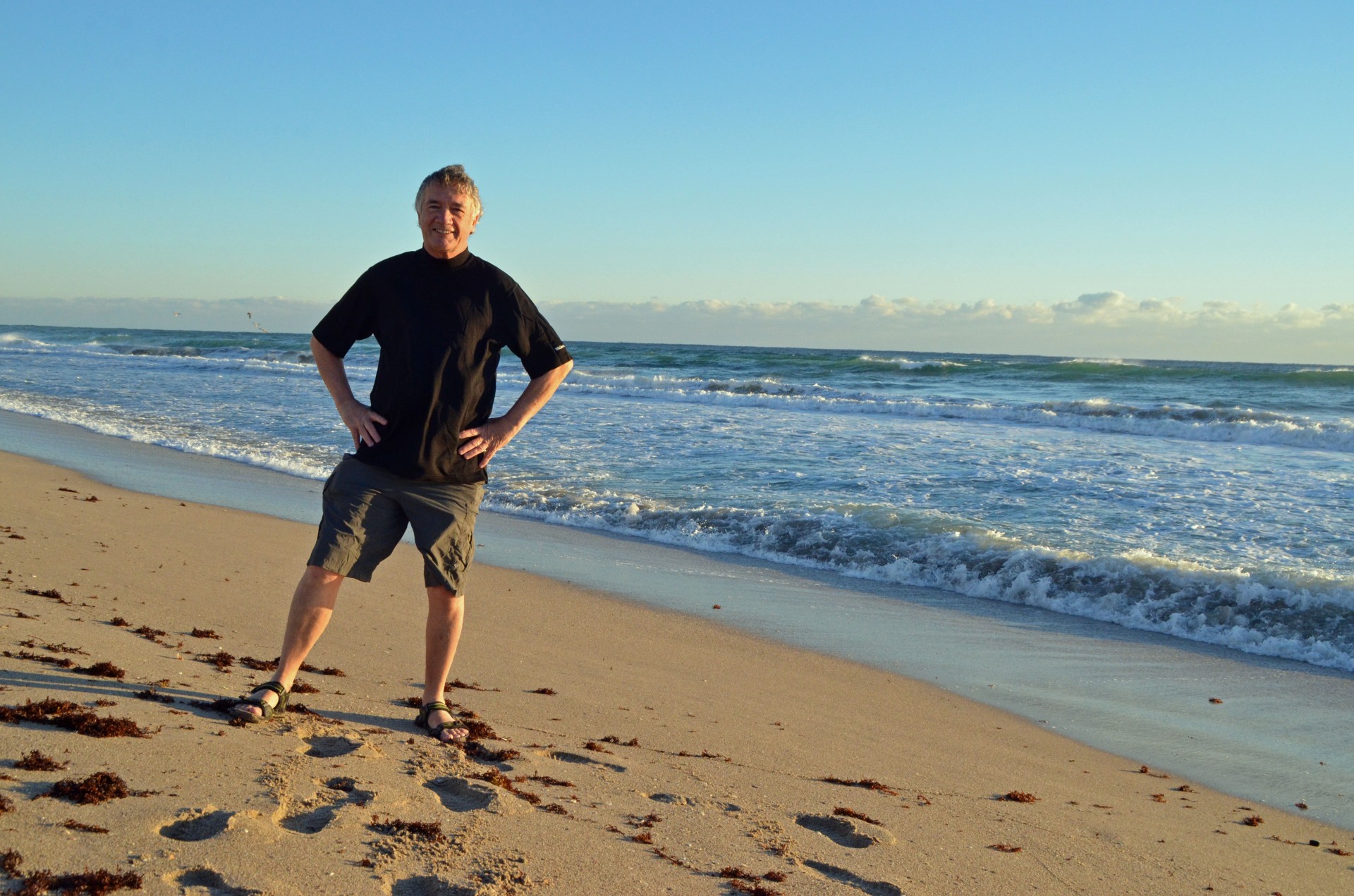 Walking down the beach we came to something I haven't seen in Florida since the 1960's – a Private Beach sign.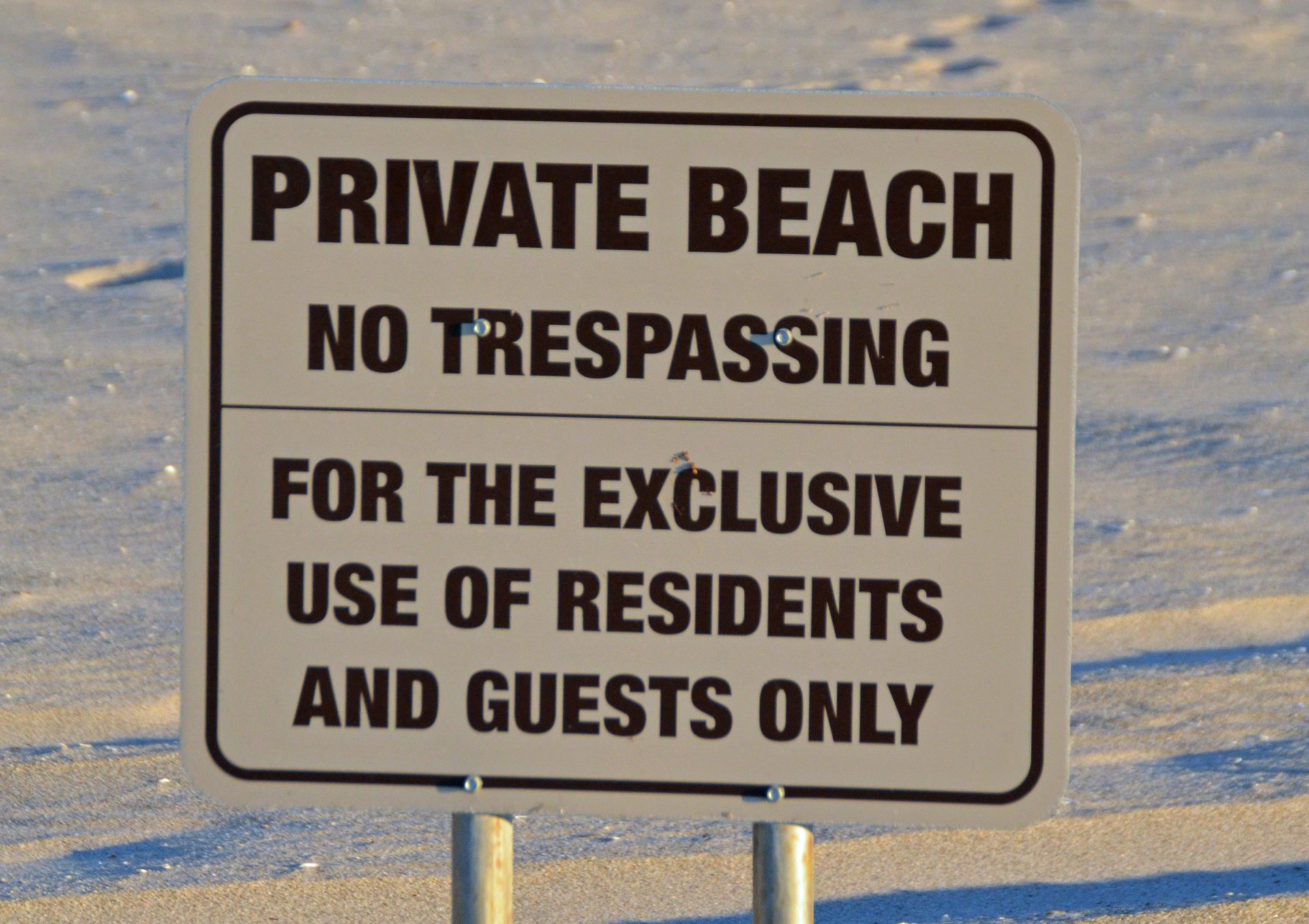 From the 1960's to the last decade access to Florida's beaches was becoming easier and more universal, but with the increasing greed and money fueled corruption of the 1%, there seems to be nothing in America that doesn't have a price. I sometimes dream of the day when these bastards are piled into tumbrels and led to the guillotine with the Koch brothers and Donald Trump in the first one. There's nothing like monetary elitism to make you want to take a long walk on a short pier.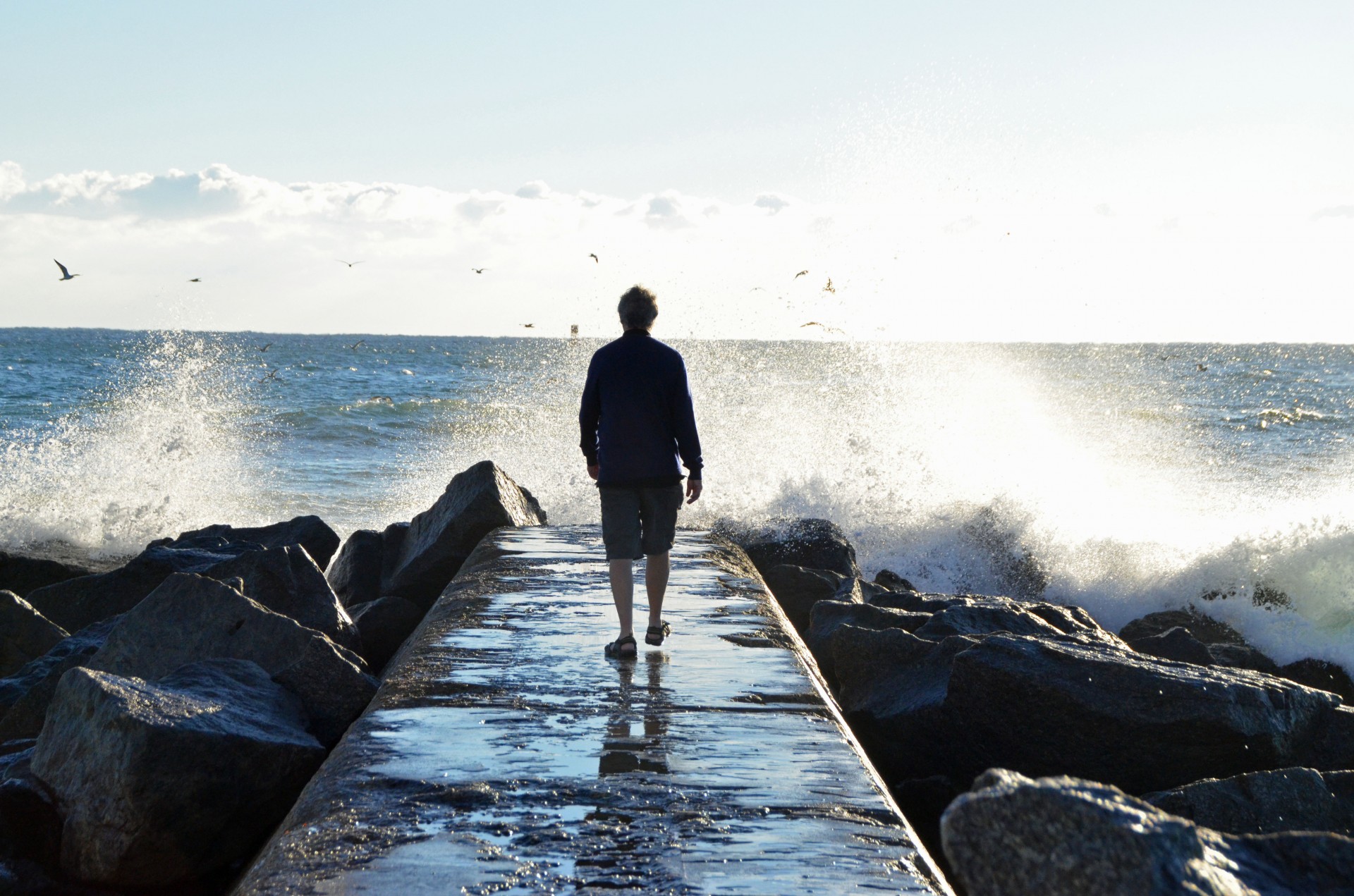 John D. MacArthur was once the largest land owner in Florida who operated out of Palm Beach Shores. He owned practically all the land that is now North Palm Beach, Palm Beach Shores and much of Singer Island. He was also an environmentalist and philanthropist. It was his vision that led him to donate the land that is now John D MacArthur Beach State Park  and preserve a vital stretch of land from the clutches of developers.
John D MacArthur Beach is easily reachable by way of A1A and straddles both sides of a barrier island with the Atlantic on one side and Lake Worth on the other. There is a $5.00 entry fee per car. The park opens at 8:00 and if you want to see a beautiful beach with no on on it get there early. The interpretive center and gift shop don't open until 9:00 so do your exploring first. From the parking lot there is a very pleasant walk across a lagoon by way of a boardwalk to the Atlantic side. The first thing you might notice is the elevation. You have to walk up a set of stairs and the back down again to get to the beach. What you cross is one of the few remaining dune systems in eastern Florida and looking south you can see the condo towers of Singer Island. This makes you realize just how destructive the practices of building on barrier islands really are – the first thing that is destroyed is the natural dune system that helped create the island in the first place.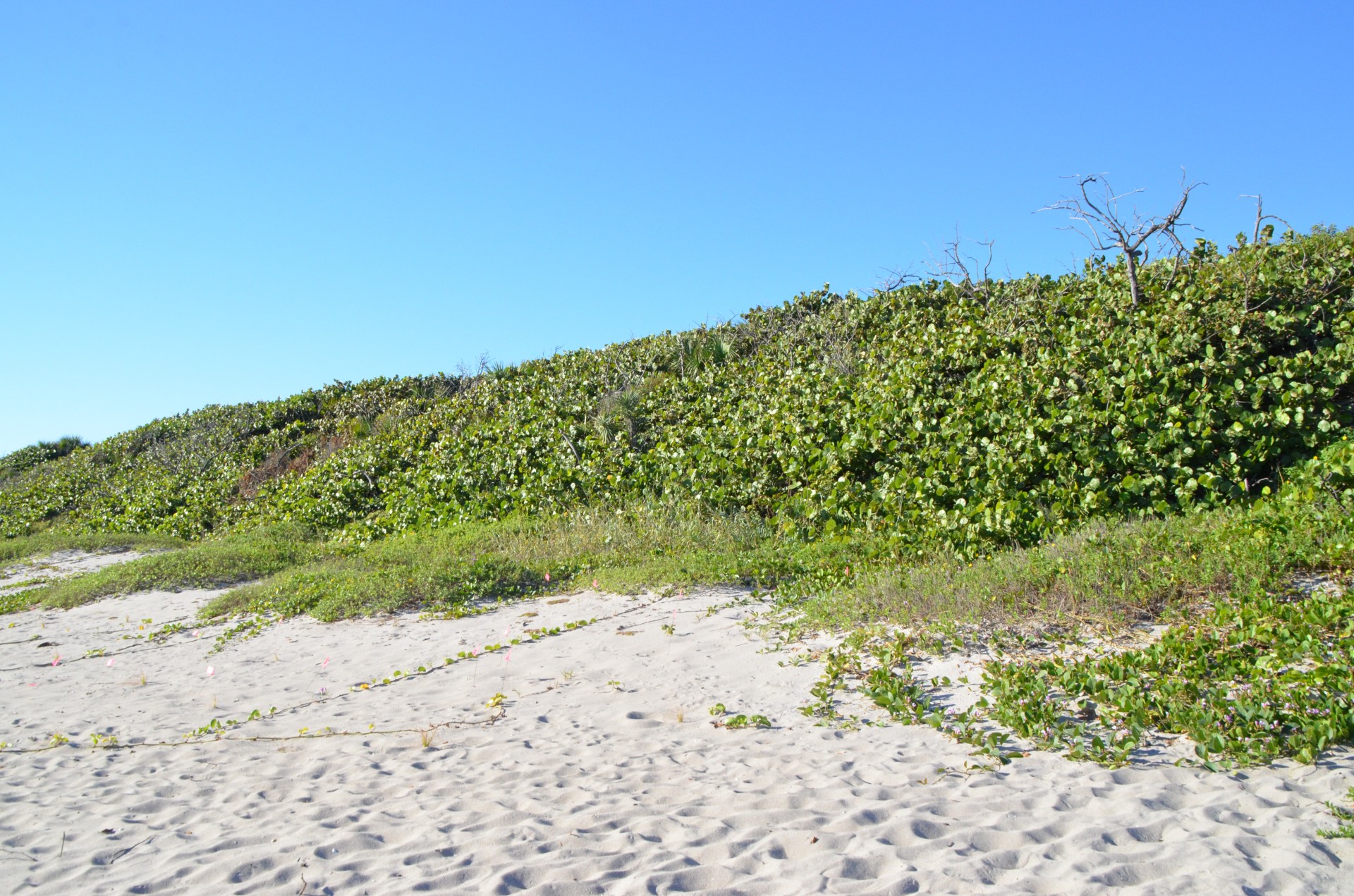 The beach was deserted, at least of humans, but there were lots of shorebirds.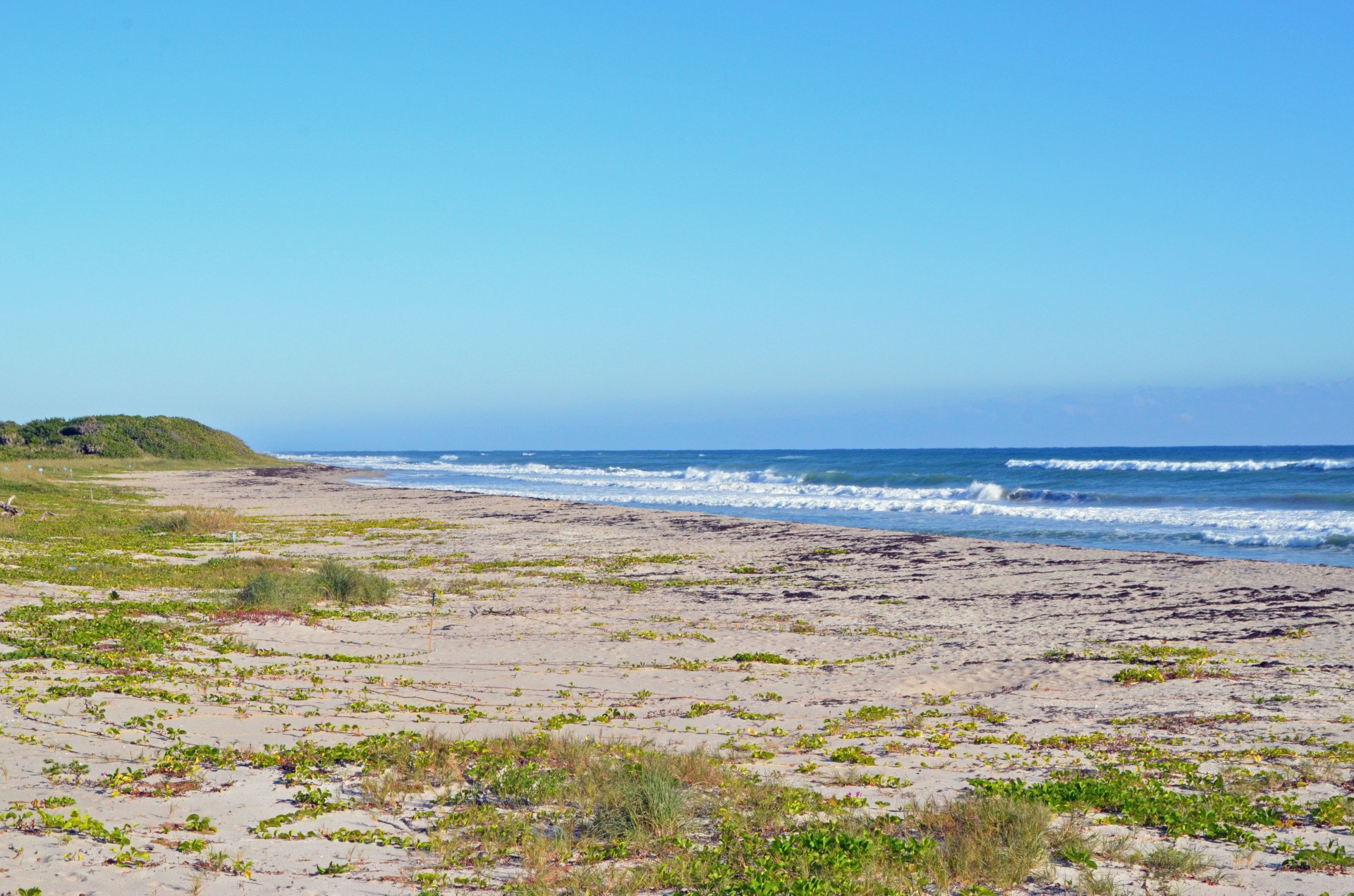 The surf was quite spectacular as there is an offshore reef that causes the waves to break quite far offshore. Where sand and vegetation meet there is an abundance of beach bean and bindweed that have beautiful flowers.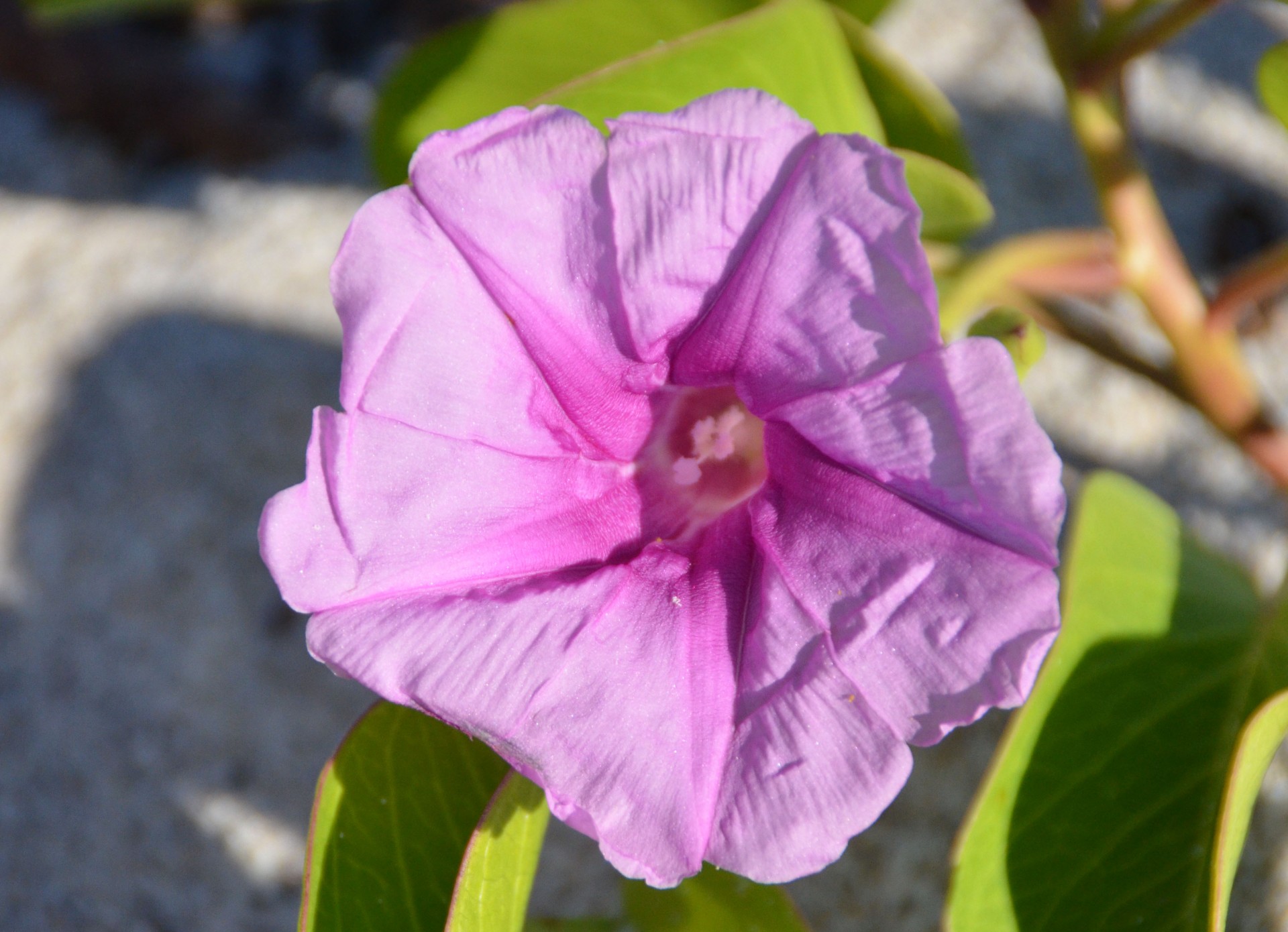 After walking on the beach we returned to the interpretive center by way of the Southern Dunes trail that winds its way through a canopy of original Florida vegetation (gumbo limbo, poisonwood and palmetto among others).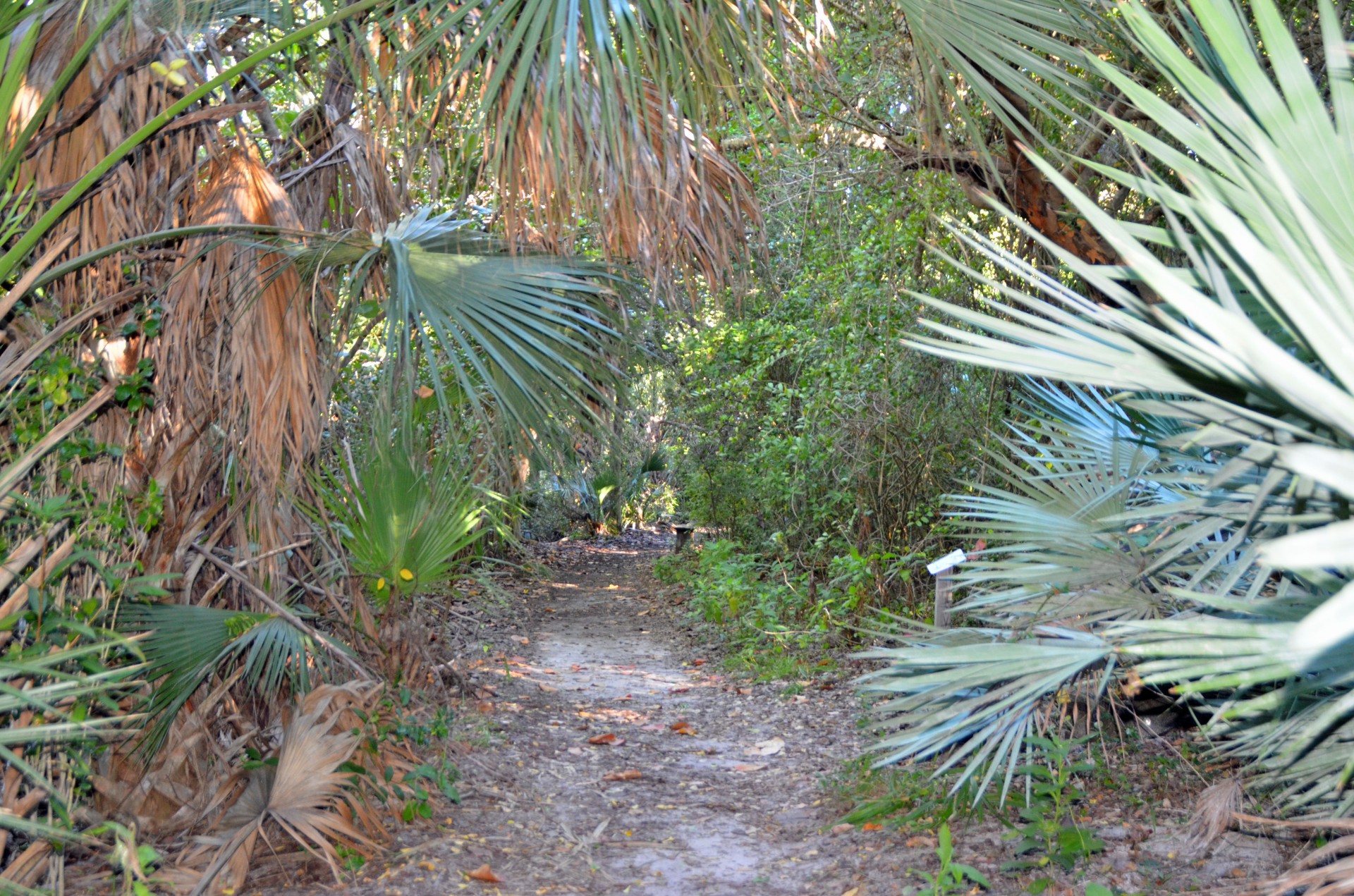 At the interpretive center there is a short film that explains the ecosystem of the park and the many species of flora and fauna that reside here. Of particular note are the five species of sea turtle that are known to nest here, including the rare and endangered leatherback. In a tank here was little Stella, a young loggerhead that will be released into the wild once she is large enough.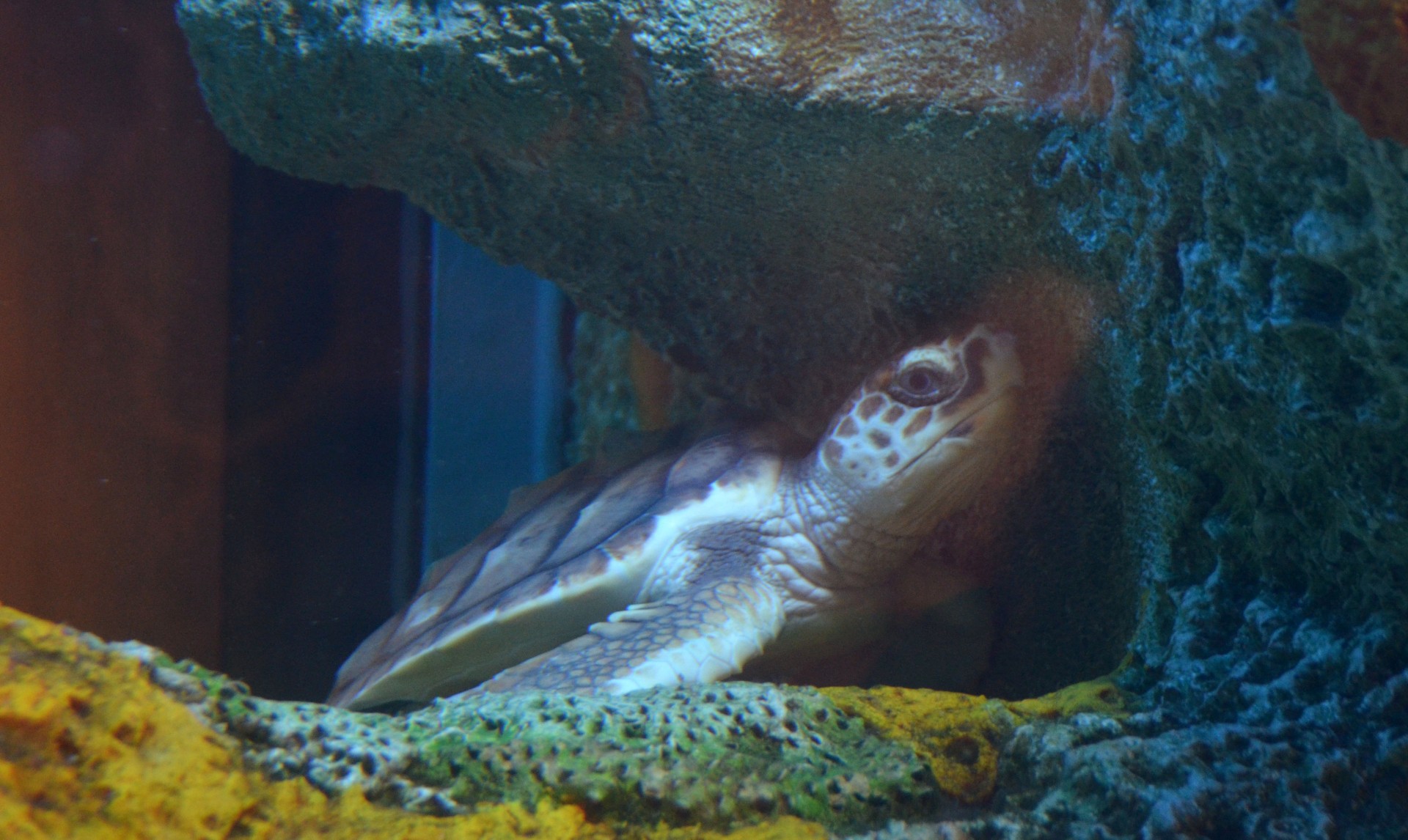 When we visited a much larger loggerhead, Sheldon  (wonder who he's named after?) was due to be released in a few days after a three year stay.
The volunteers and employees at John D MacArthur Beach were just about the most enthusiastic I've seen at any Florida state park – they clearly love this place and want the visitors to as well. We could barely get away from the lady at the interpretive center who wanted to give us a personal tour, which ordinarily would have been great, but it was Sunday and there's this thing, uh, called NFL football and I'm like addicted man.
However, I do want to sincerely thank John D. MacArthur for not acting like a bankster and thinking of all of us when he saved this land from concretalization.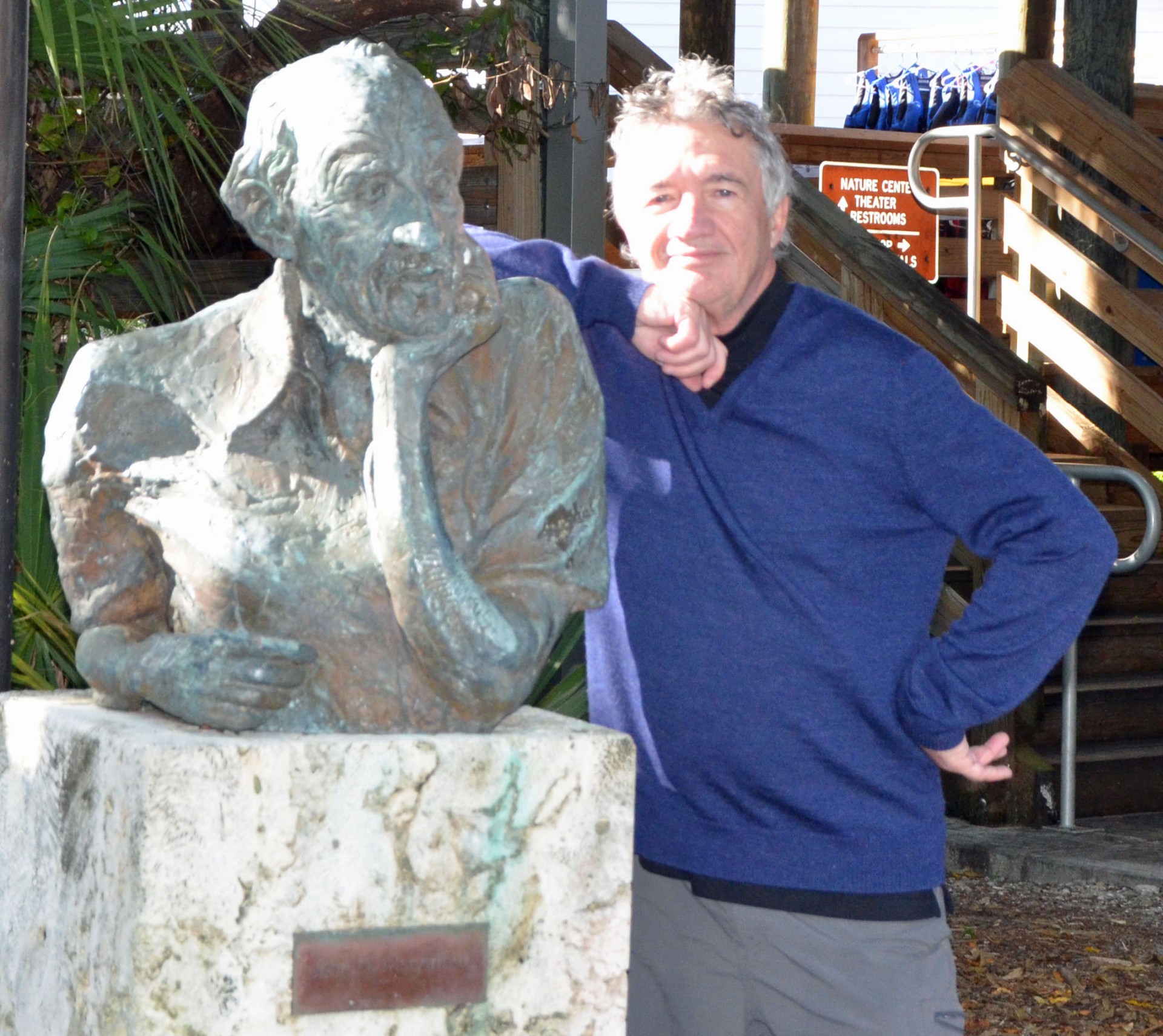 Oh, and while the glaciers may be melting this John D MacArthur Beach State Park is not.
For other posts on wild Florida, check these out – Myakka River State Park , Kissimmee PrairiePreserve and Corkscrew Sanctuary.