Grand Manan Island – Eight Reasons to Visit
It took me far longer than it should have to finally visit Grand Manan island, the largest of New Brunswick's Fundy Isles. What Alison and I found there was an off the beaten path destination that has something to offer for almost everyone. Here in no particular order other than the first are eight reasons to put Grand Manan on your bucket list sooner rather than later.
1. It's Fun Just Getting to Grand Manan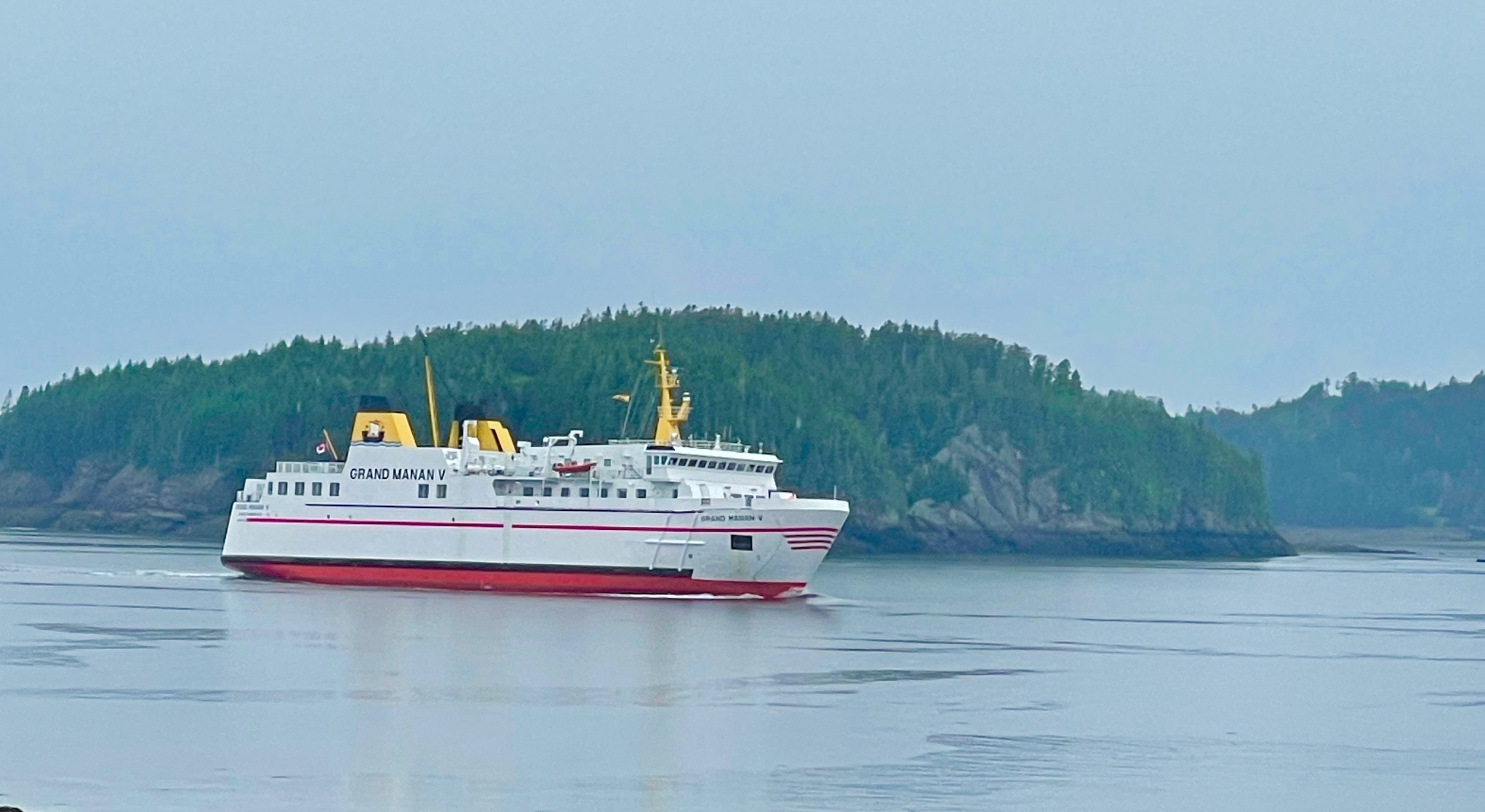 The only way for most people to get to Grand Manan is aboard the reasonably large roll on/roll off auto ferries Grand Manan V  and Grand Manan Adventure. They depart from Blacks Harbour on the mainland every two hours in summer. A round trip ticket is currently $12.00 per adult passenger and $35.80 for your vehicle. The crossing to North Head takes approximately one and a half hours. If the weather cooperates you will have the chance to see lighthouses, gray and harbour seals, harbour porpoises and possibly any one of a number of whale species that frequent the area. If you are lucky white-sided dolphins might chase alongside the boat for ways. Basking sharks, the second largest fish on earth are also seen regularly. This trip is also great for birders with a chance to see a number of pelagic species that are seldom seen from the mainland. These include shearwaters, petrels, gannets, razorbills, murres, guillemots and maybe a puffin or two. You will also see active fishing weirs, an ancient type of catching fish that has all but disappeared in the rest of the Maritimes, but flourishes on the Fundy Isles.
As you approach the landing point at North Head you will see the Swallowtail Lighthouse high above the water and depending on conditions you might hear the baleful sound of its foghorn.

Unlike many of the larger ferries operating in the Maritimes, these boats have sit down restaurants rather than cafeteria style dining. The soups and chowders are a favourite with the locals who take this ferry often.
So even before you set foot on Grand Manan island you will have had an adventure. For reservations follow this link.
2. You're Stepping Into a Different Way of Life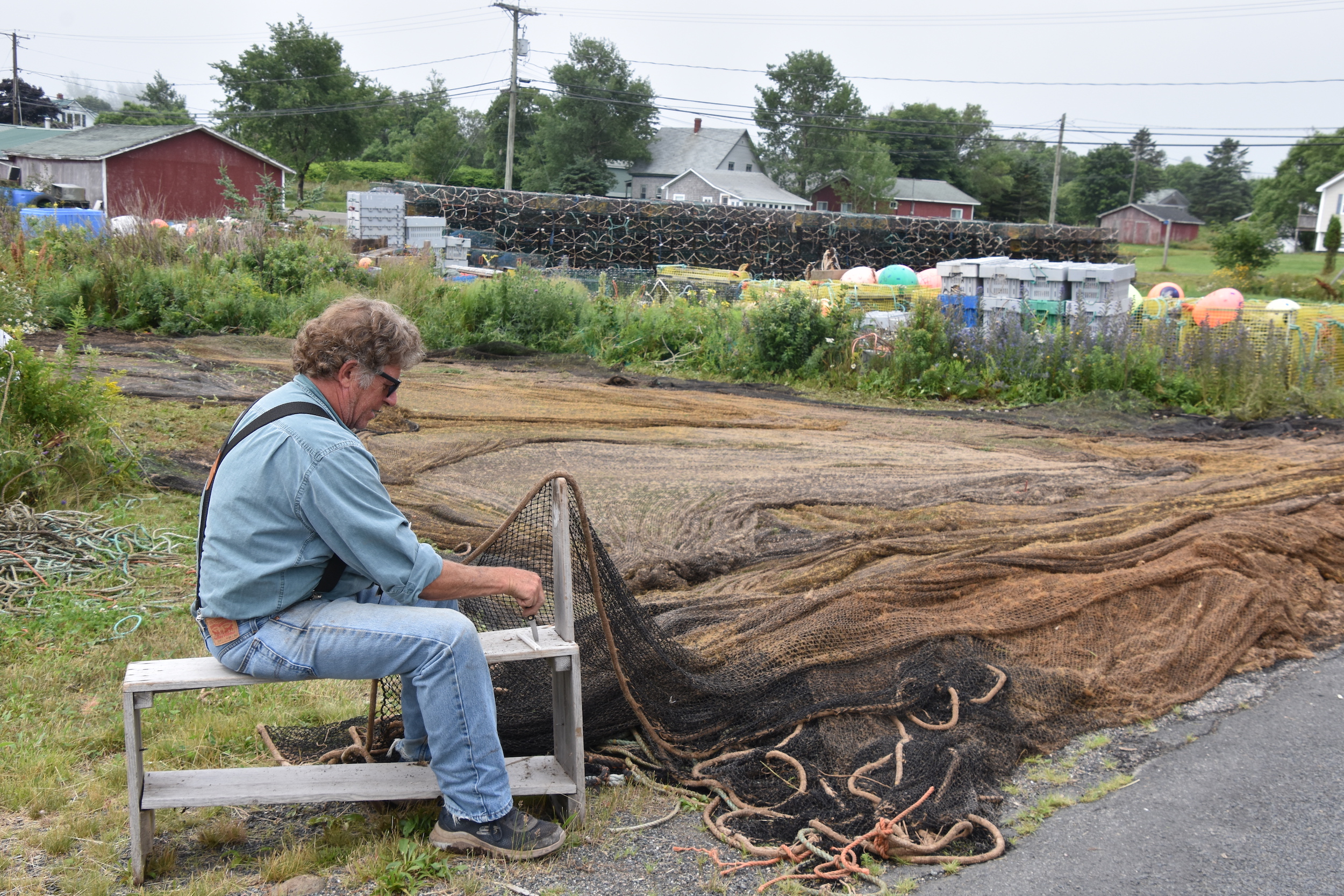 Grand Manan is different from most places you might visit in that it is almost entirely dependent upon the sea which surrounds it. For centuries the products of the Grand Manan waters have sustained this place. For over 100 years it was the sardine industry along with the collecting of dulse. These are still part of the economy today, but by far the lobster fishery is the most lucrative. You will see scenes like the one above with a fisherman mending his nets with his lobster traps stored ashore until the season begins in November.
It seems every second house has a collection of lobster trap buoys adorning the property. Other times you might see them displayed in a manner like this one in front of Trapped, a Grand Manan clothing company which the islanders are obviously very proud of. We saw many of them sporting Trapped shirts, hats and license plates.
One of the greatest attractions for photographers are the colourful fishing boats found at North Head, Grand Harbour and Seal Cove.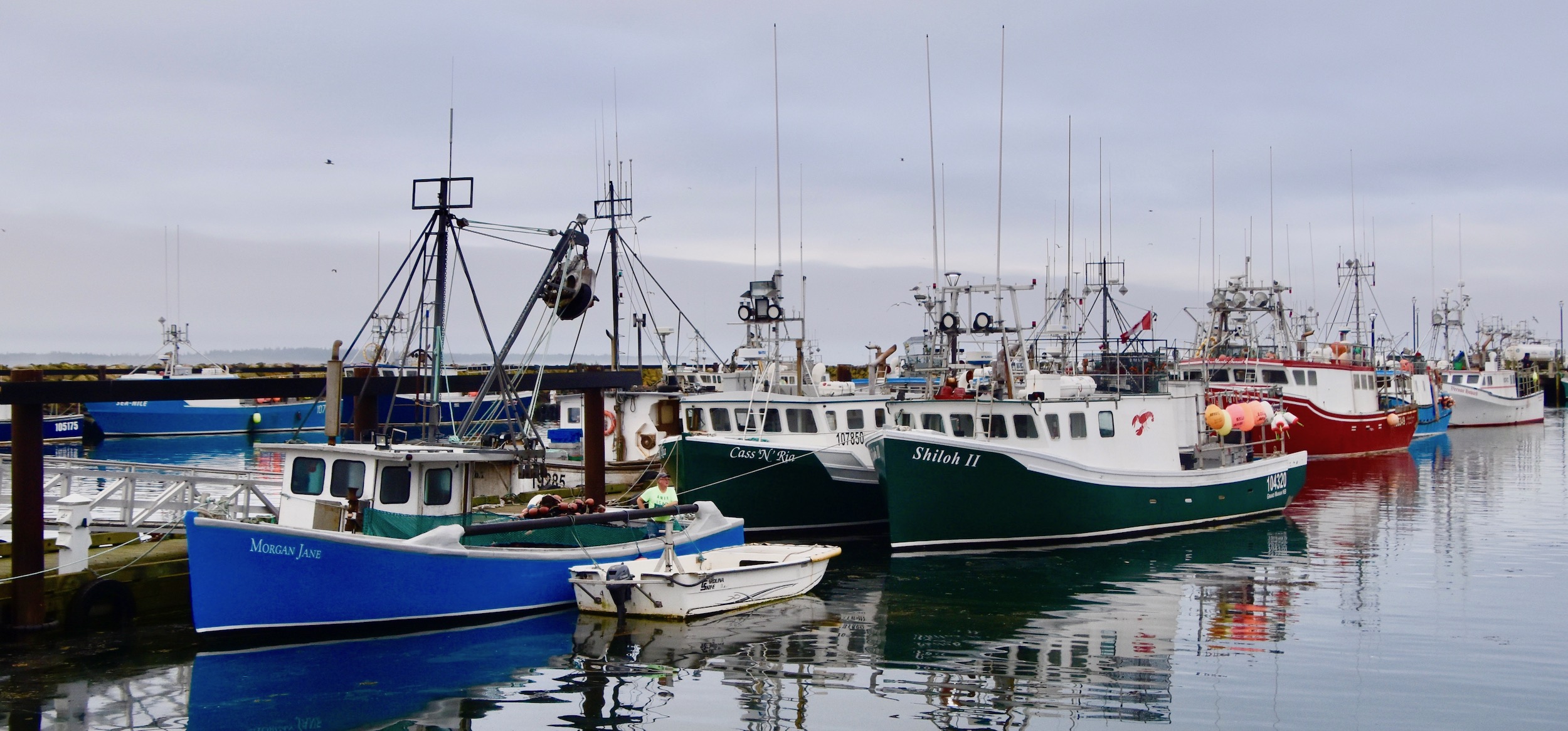 Or your photographer's eye might be drawn to something as simple as an abandoned anchor.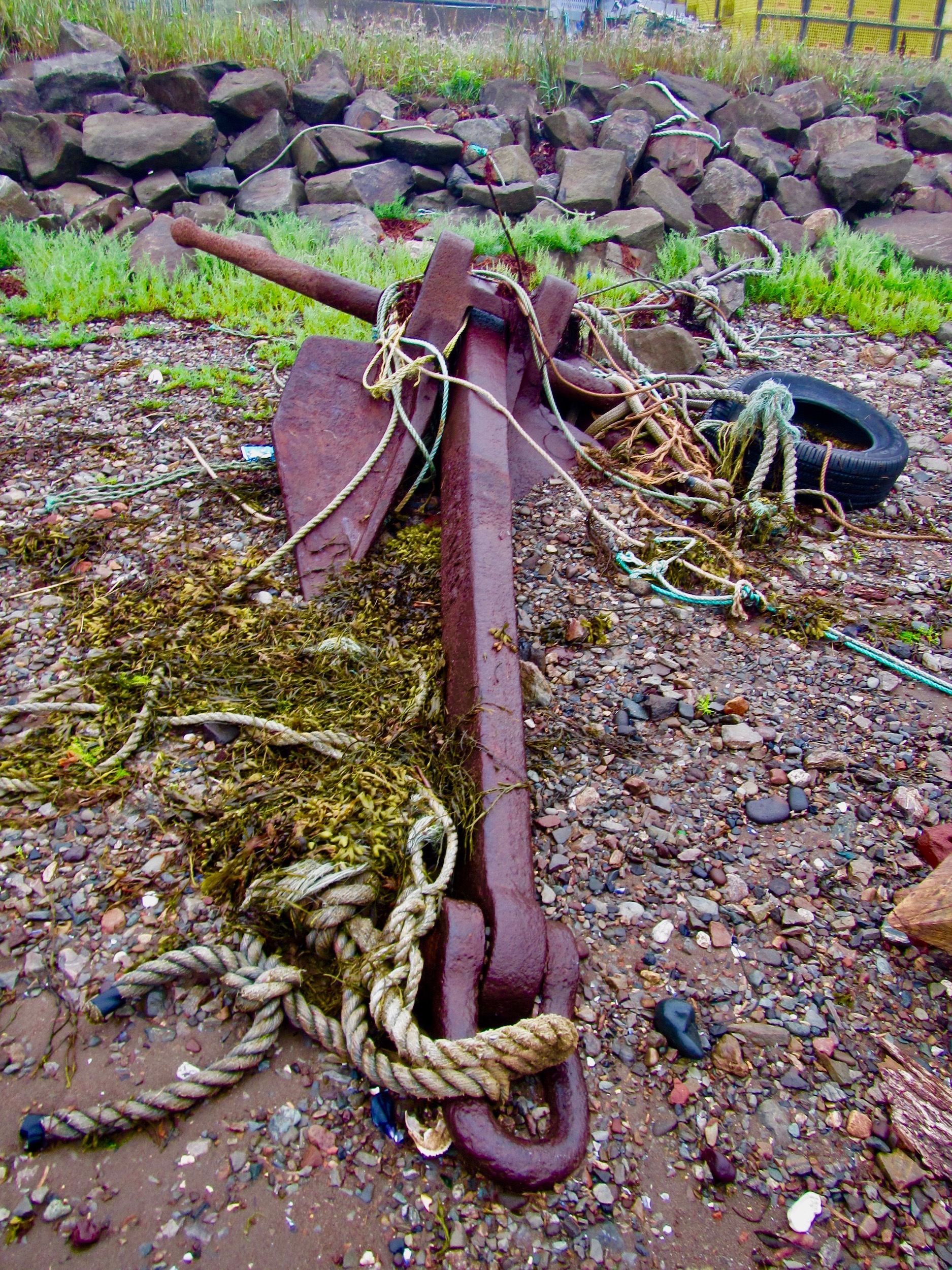 I think Grand Manan is as close as you are going to get to experiencing what it's like living on an island where virtually everybody is a fisherman.
3. The Compass Rose Heritage Inn
Grand Manan is not primarily a tourist destination so the amount of accommodation is limited.  There are a few small motels, but most of what is on offer are B&Bs. The Compass Rose Heritage Inn is located right on the sea shore directly across from the North Head wharf with its fishing fleet tied up there. It consists of this building and the Flagg House next door. If you love the smell and almost tangible feel of the salt air, you can do no better than book here. The rooms are simple, but ours came with a fridge and microwave and a fantastic view. The internet works well. A very good breakfast is included.
Our room had an outside patio which was the perfect place to relax before of after dinner. There are a couple of restaurants within easy walking distance and if you are into sea kayaking, tours start at North Head beach which is just up the road. You can also launch your own sea kayak there.
To be fair, this is the only place we stayed on Grand Manan so I cannot comment on other places, but I have no hesitation in recommending this place.
4. Grand Manan is a Great Place to Sea Kayak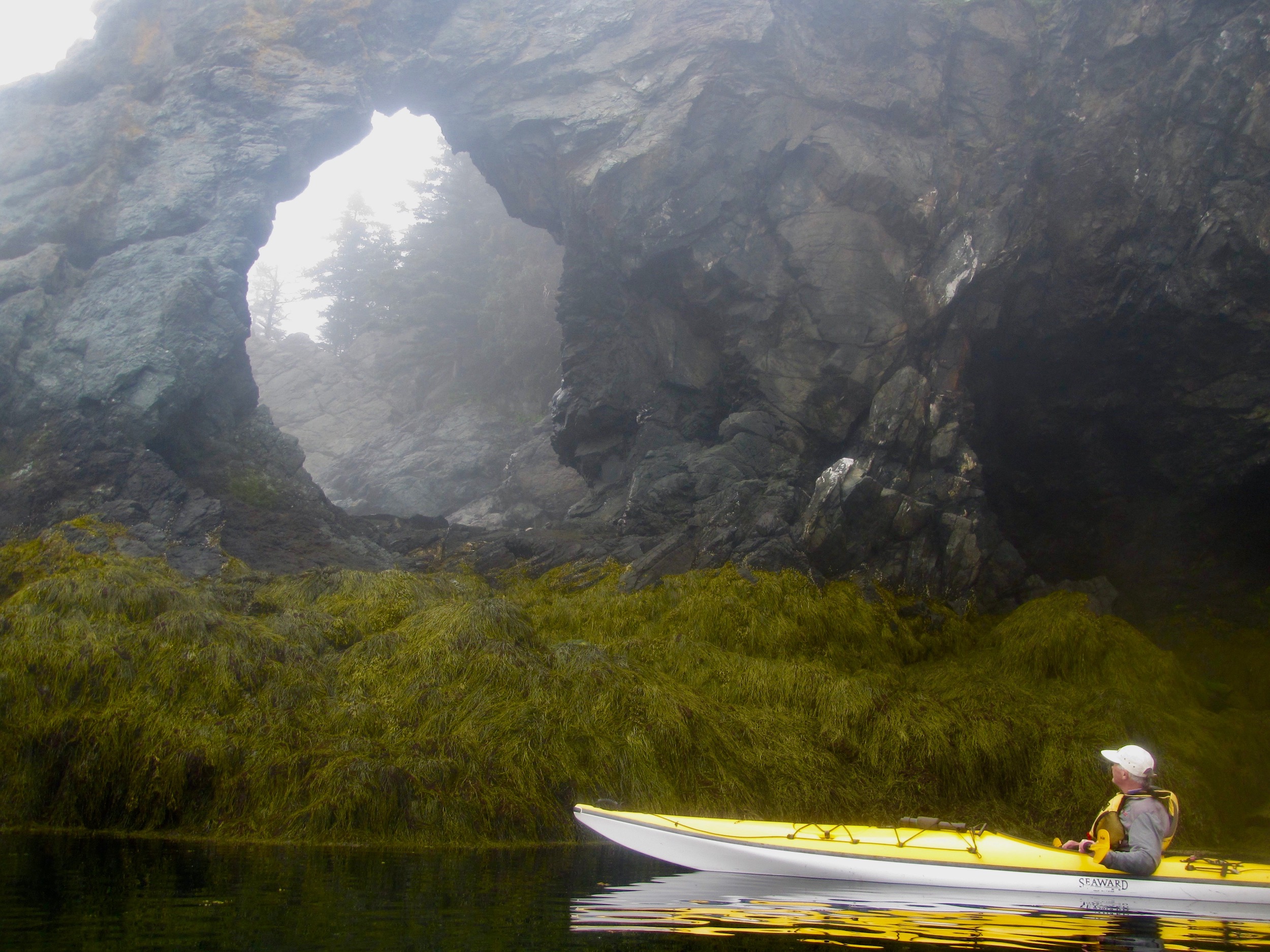 While on Grand Manan I went sea kayaking with Adventure High, owned by the same people who own the Compass Rose Heritage Inn and loved every minute of it despite it being quite foggy. Here is a link to a post I wrote about the experience which will explain why this is one of the most popular things to do on Grand Manan.
5. Grand Manan is Also a Great Whale Watching Spot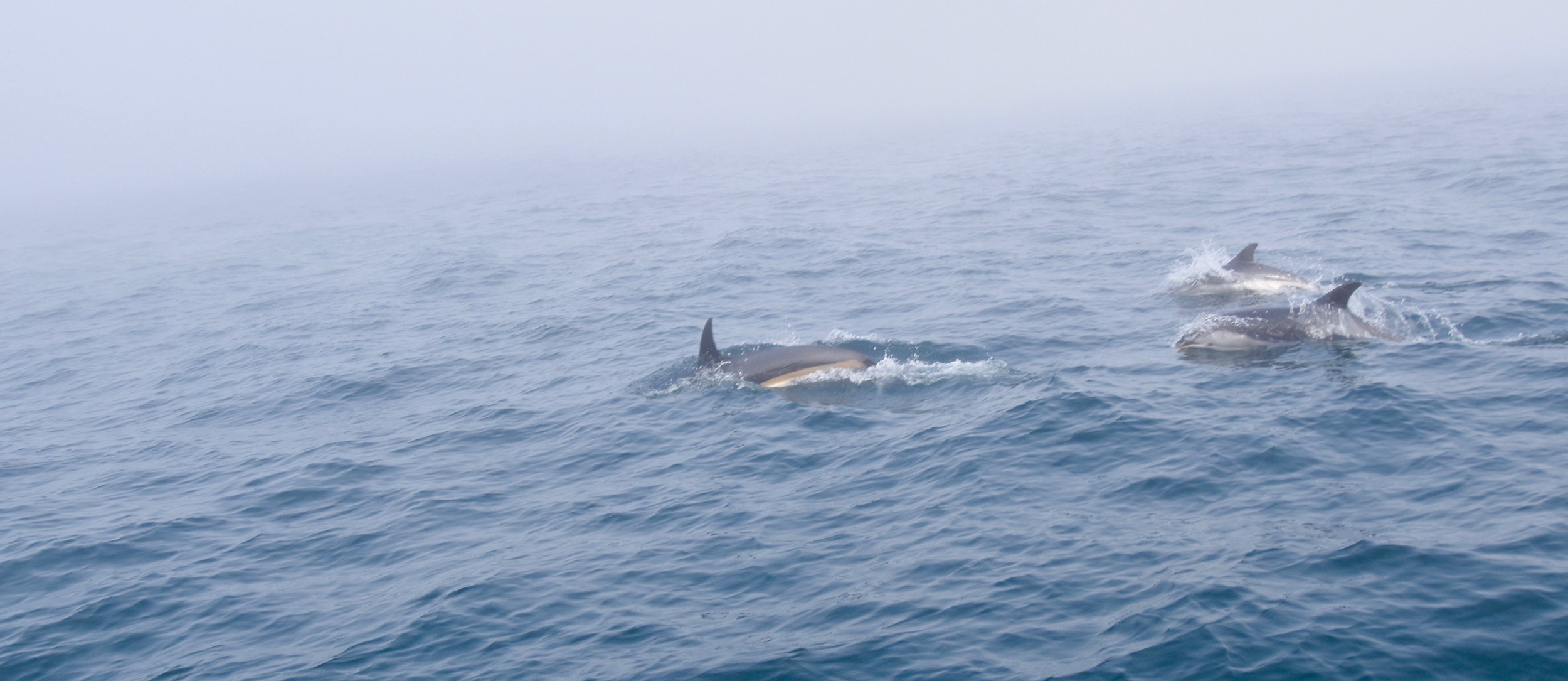 Whale watching is probably the number one family attraction on Grand Manan. Sea Watch Tours is the oldest eco-tour company in New Brunswick, offering tours since 1969. It is also the only company offering trips to Machias Seal Island where you can observe puffins from a blind only a few feet from their nesting holes. Alison and I went out with Captain Peter Wilcox and Mate Durlan and although we did not see any whales, something that had not happened in over 100 trips, we did see more than enough to make the tour worthwhile. I described the experience in detail in this post.
6. It has a Great Little Museum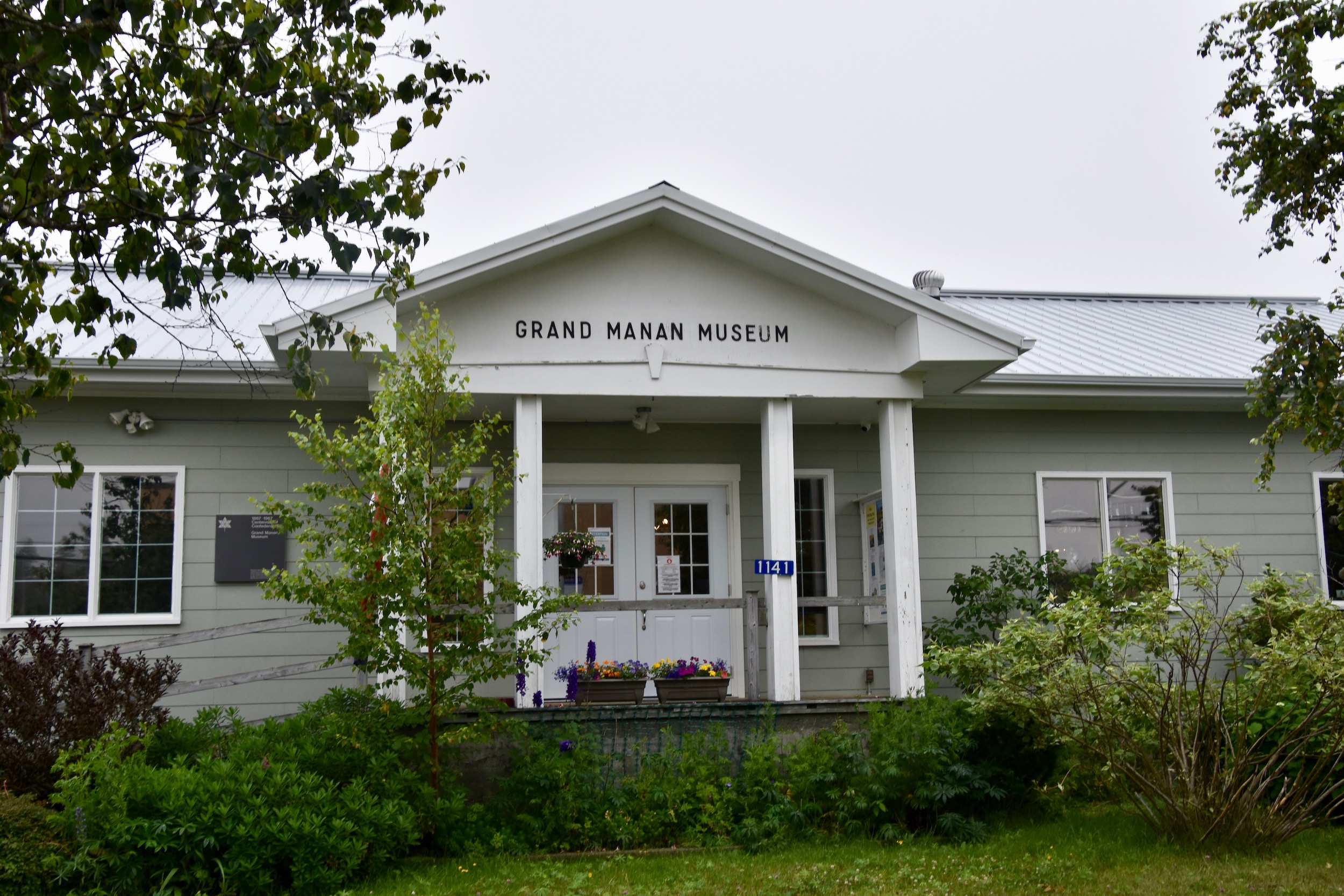 The Grand Manan Museum is one of the best small town museums Alison and I have visited in some time. Read this post to find out why you need to include it in your itinerary.
7. Swallowtail Lighthouse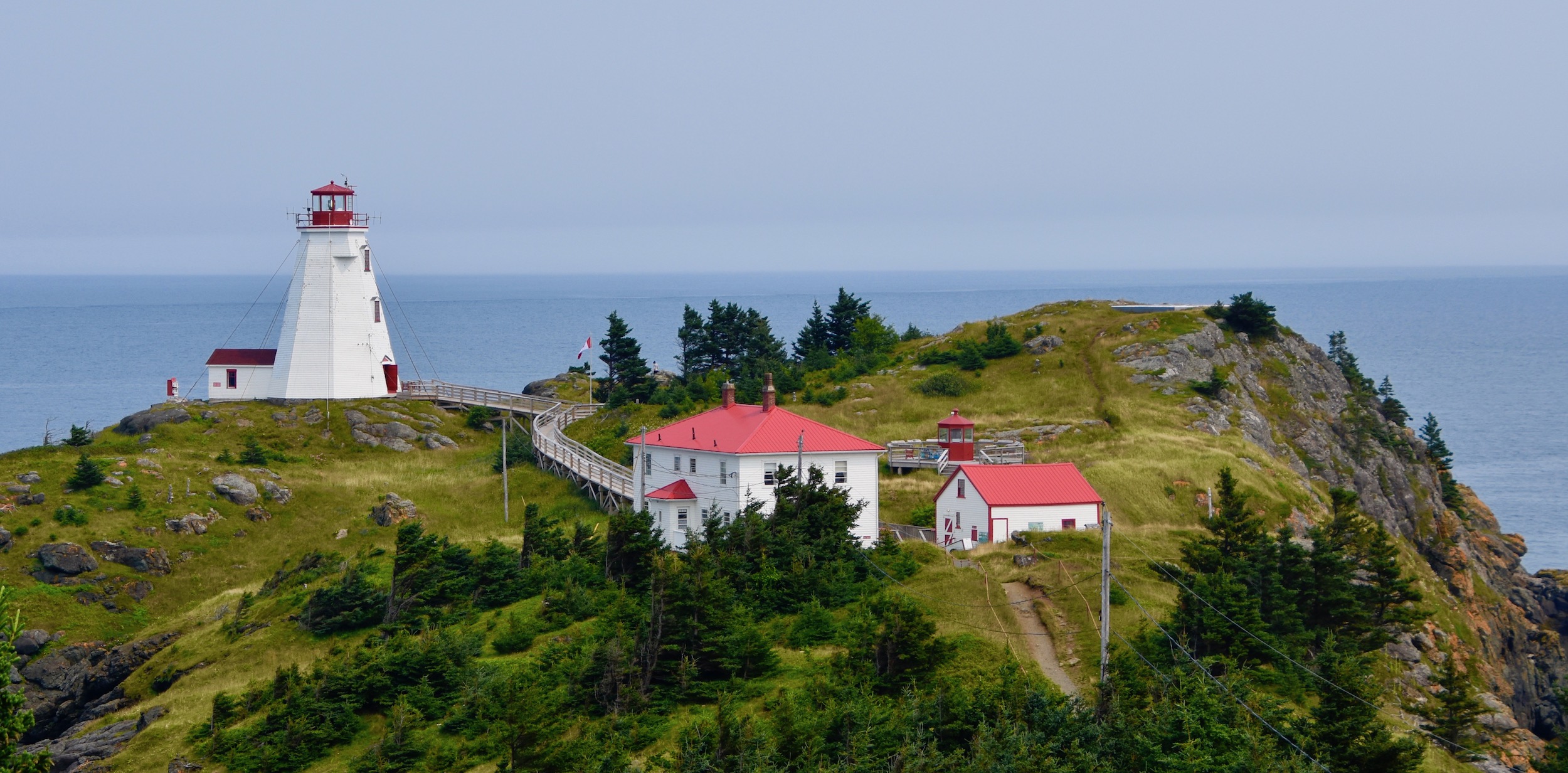 As mentioned earlier, as you approach North Head you will see the Swallowtail Lighthouse from the ferry. You definitely should take the time to drive the short distance from North Head to visit this lighthouse which dates from 1860 and was actively manned until 1985. Today it is the property the people of Grand Manan and maintained by them. To get to the lighthouse you must descend the same number of stairs as you will climb to get to the top of the lighthouse. There is a wooden bridge that needs to be crossed at the bottom of these stairs. If you have small children hold onto them tightly while crossing.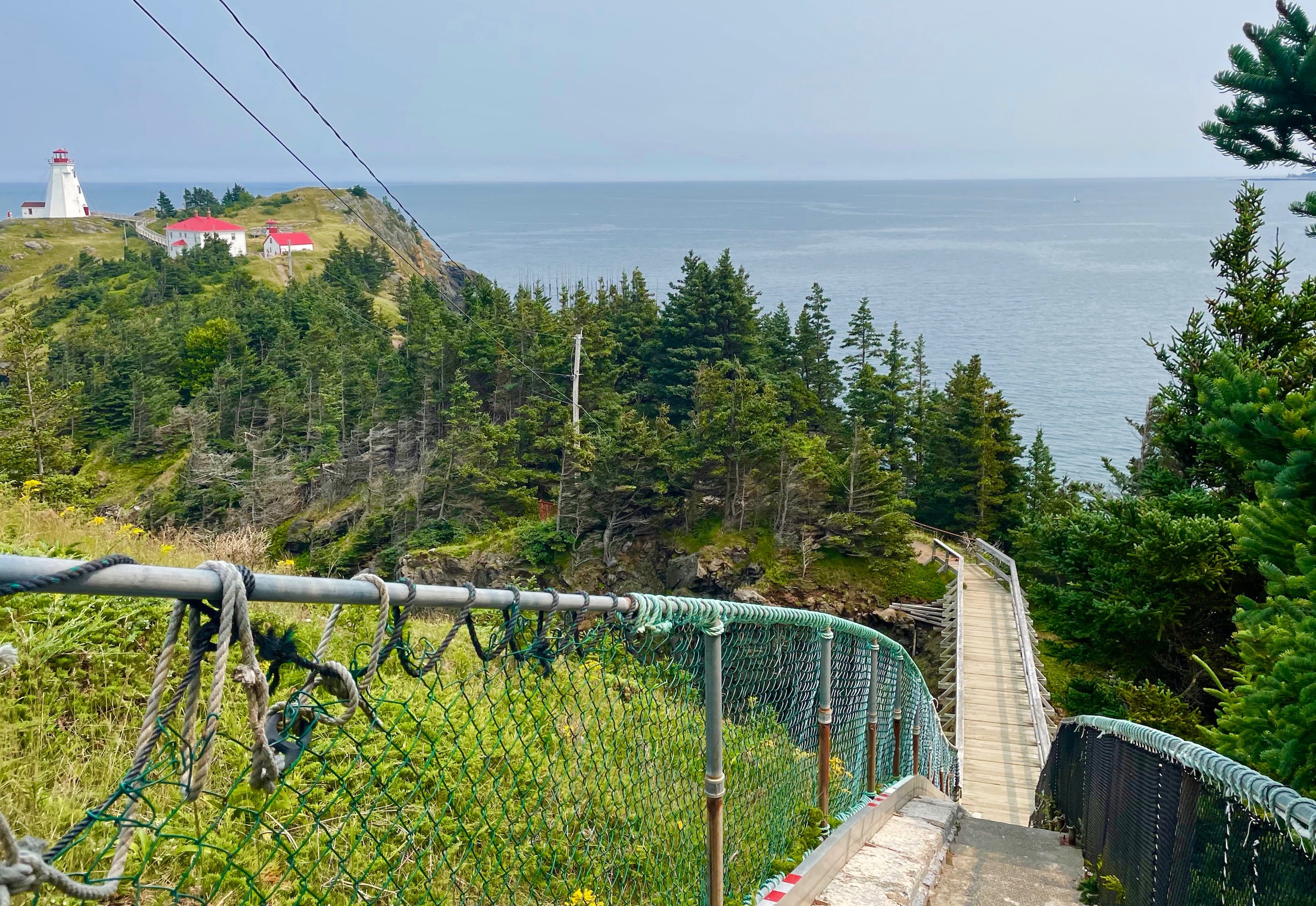 There are only a few lighthouses in the Maritimes that you can actually climb and Swallowtail is one of them.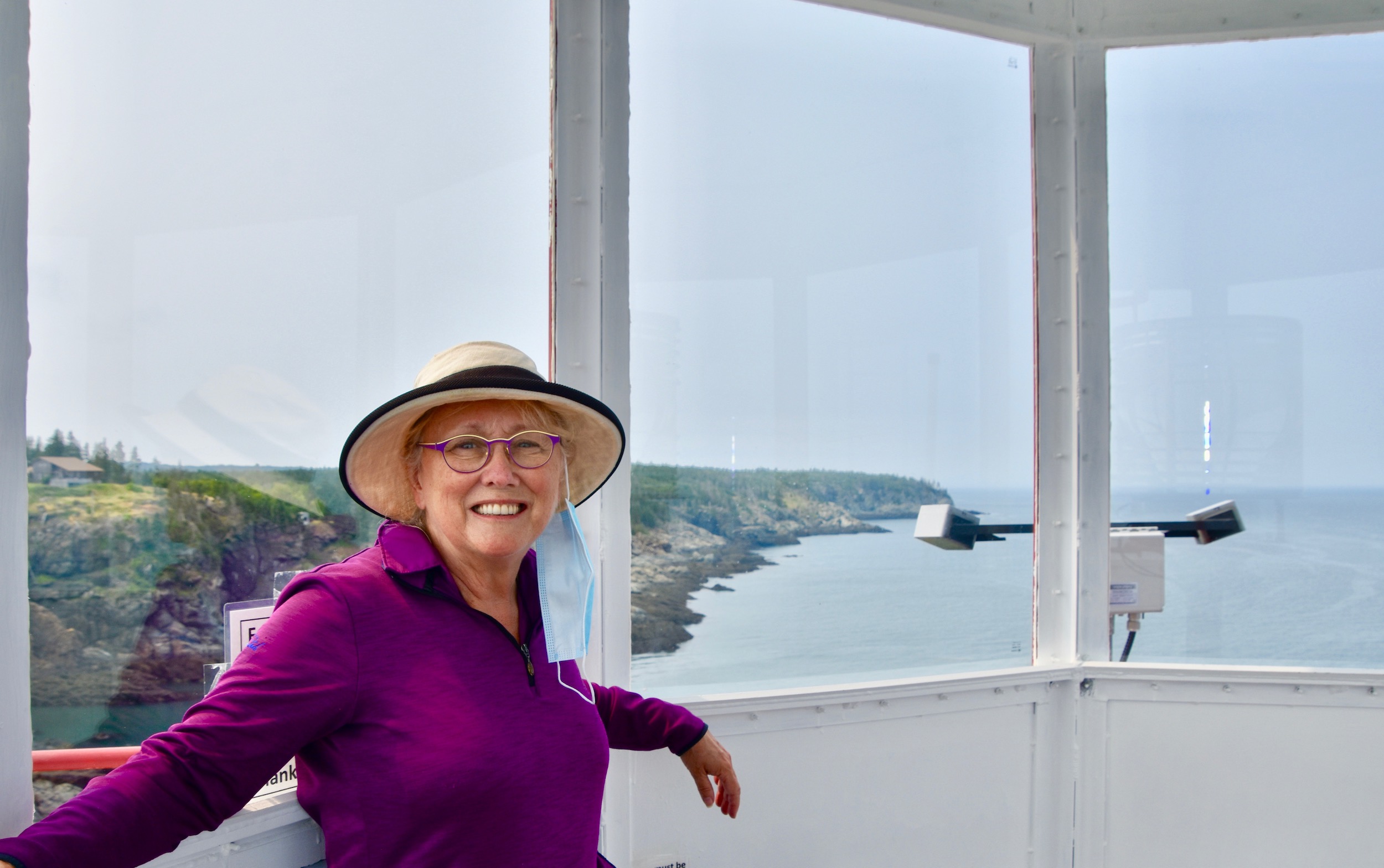 Needless to say the view from the top is reason enough to undertake the not very arduous climb.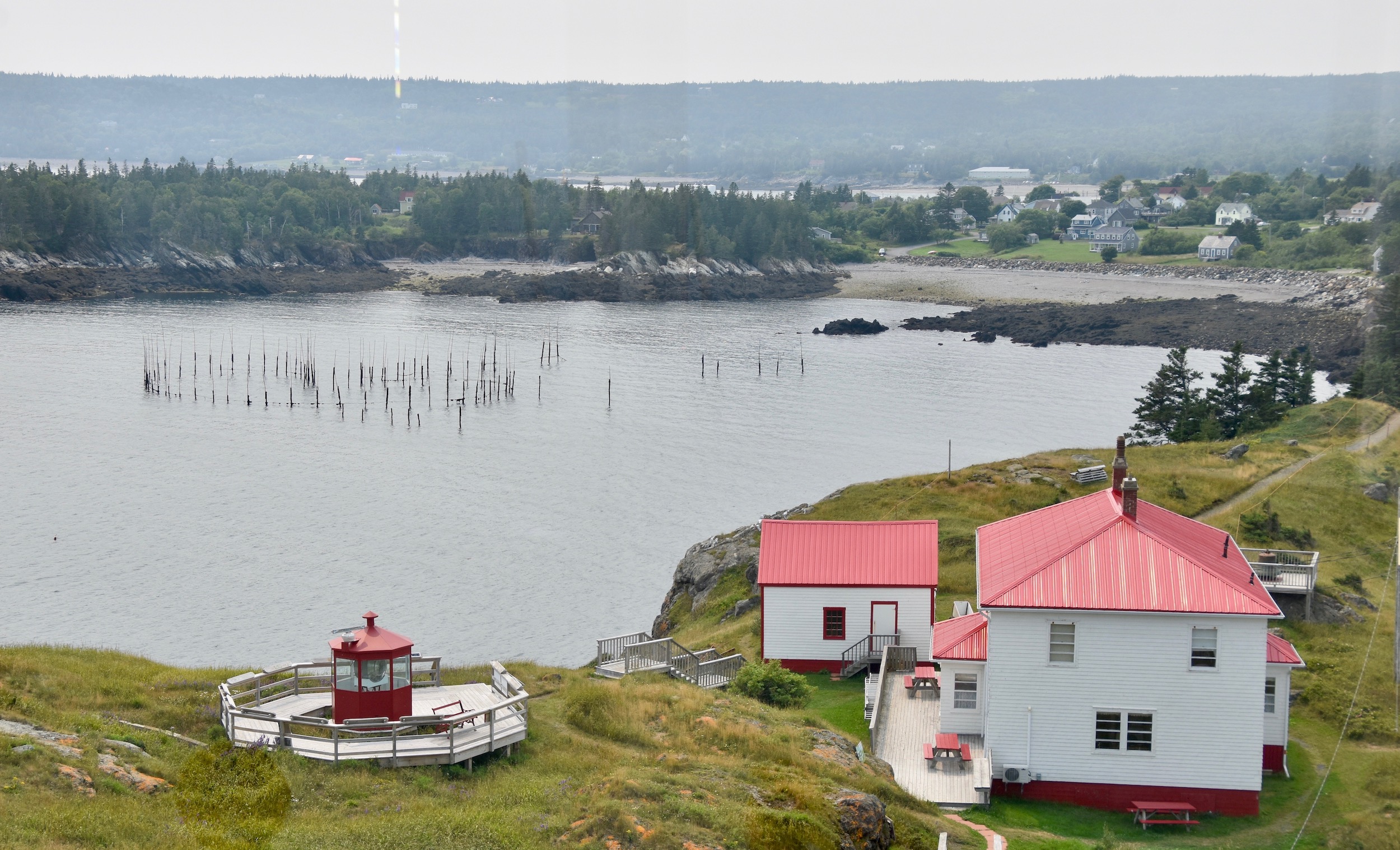 8. The Food's Really Good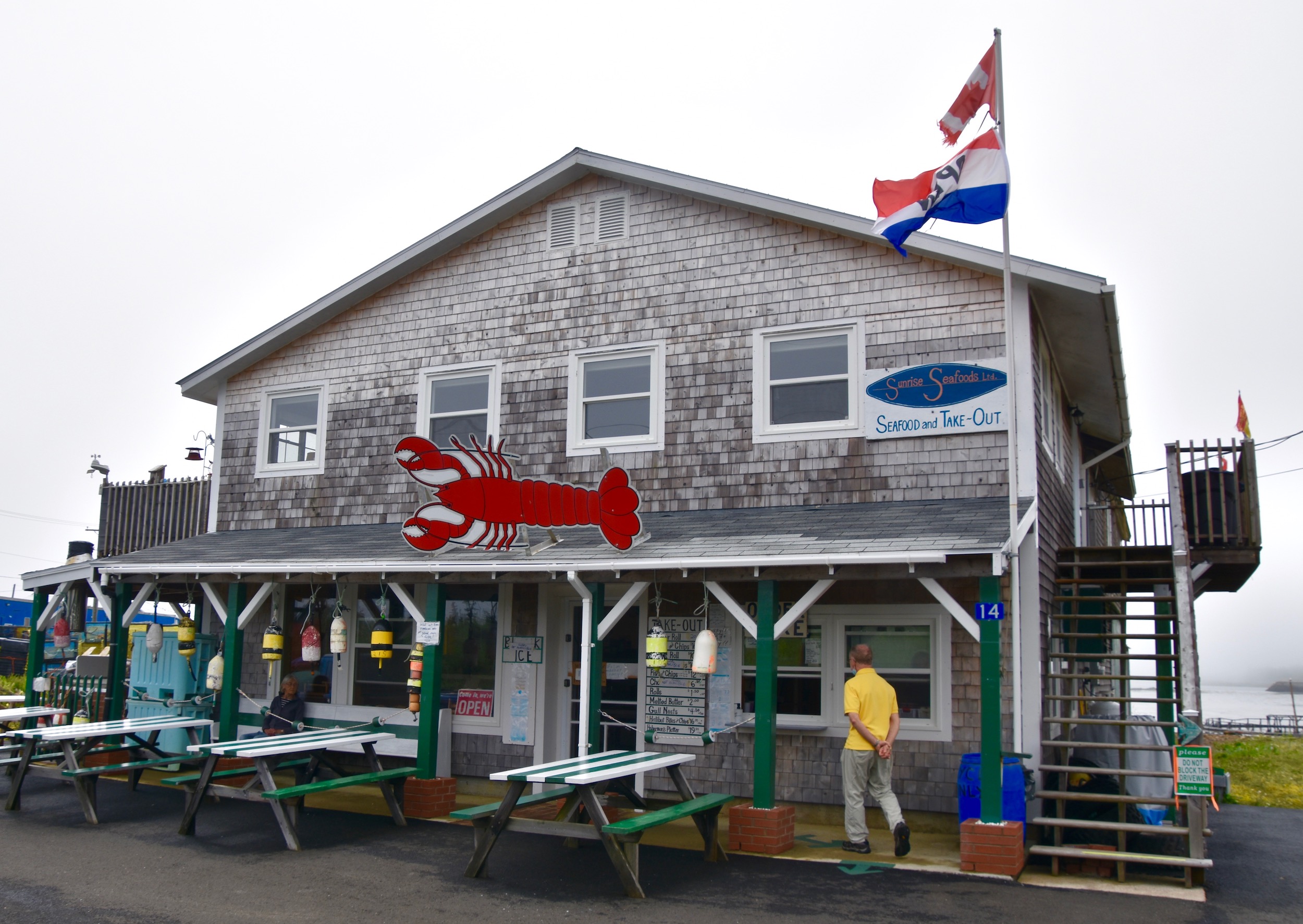 We weren't quite sure whether or not we could get a good meal on Grand Manan and that was quickly put to rest when we shared these fabulous lobster and clam rolls from Sunrise Seafoods in Woodward's Cove on our first night there. The clams were breaded on the spot before being fried and not poured out of a pre-breaded frozen bag like many places. They are about the best fried clams I've ever had and the lobster roll was world class as well.
Just up the road from the Compass Rose Heritage Inn is the very popular Old Well House Cafe. It was the only place on the island we saw with an espresso machine and it was in heavy demand.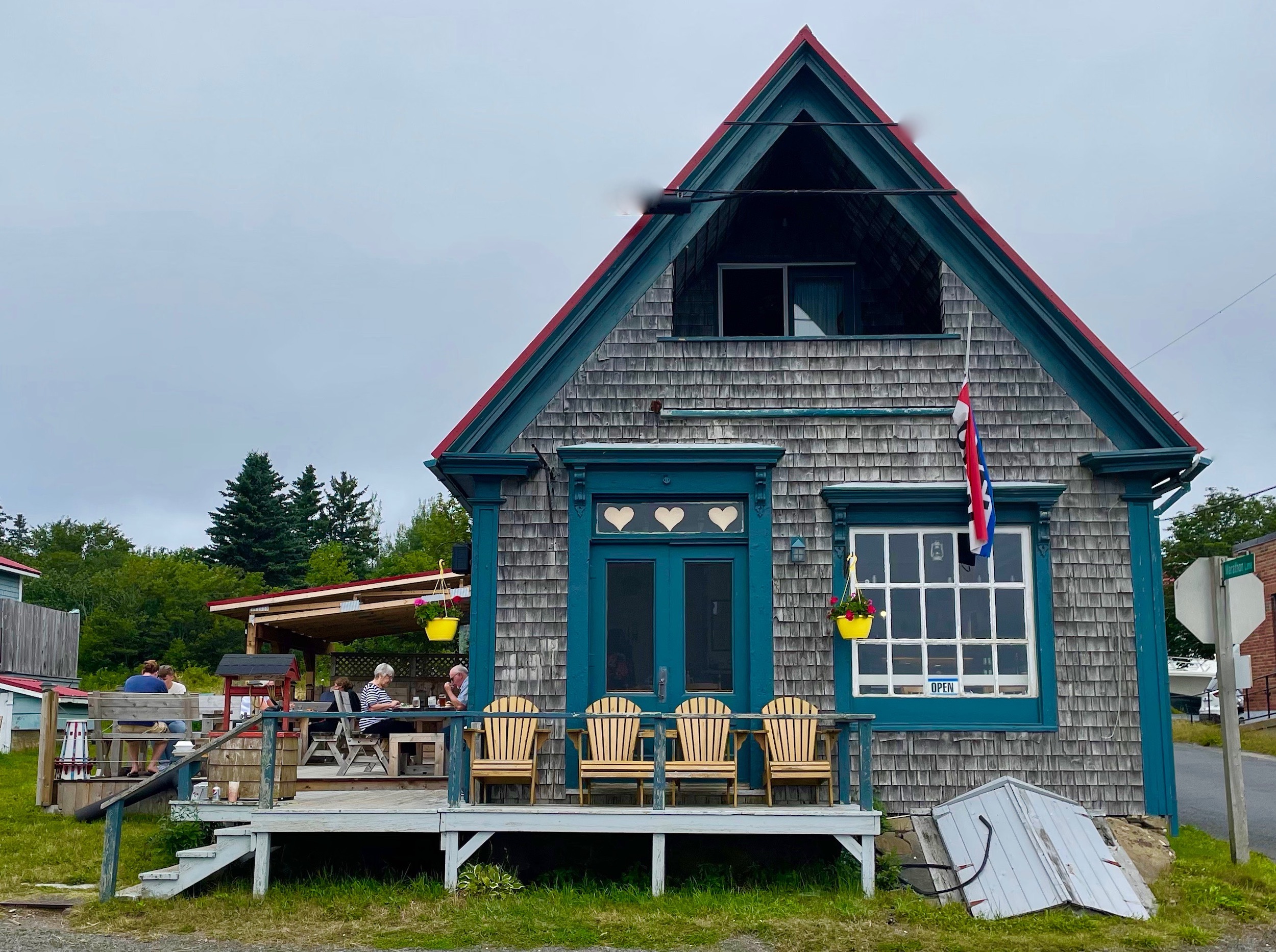 New Brunswick has seen an explosion of craft breweries over the past decade and I was glad to see their products available on Grand Manan. Off Grid Ales is the only craft brewery in the province that is totally off the grid. Their Camp Fired Red ale, which I enjoyed at the Old Well House, was the 2017 Gold Medal Winner at the Downeast Brewery Awards. So you can get not only top quality food, but beer as well on Grand Manan.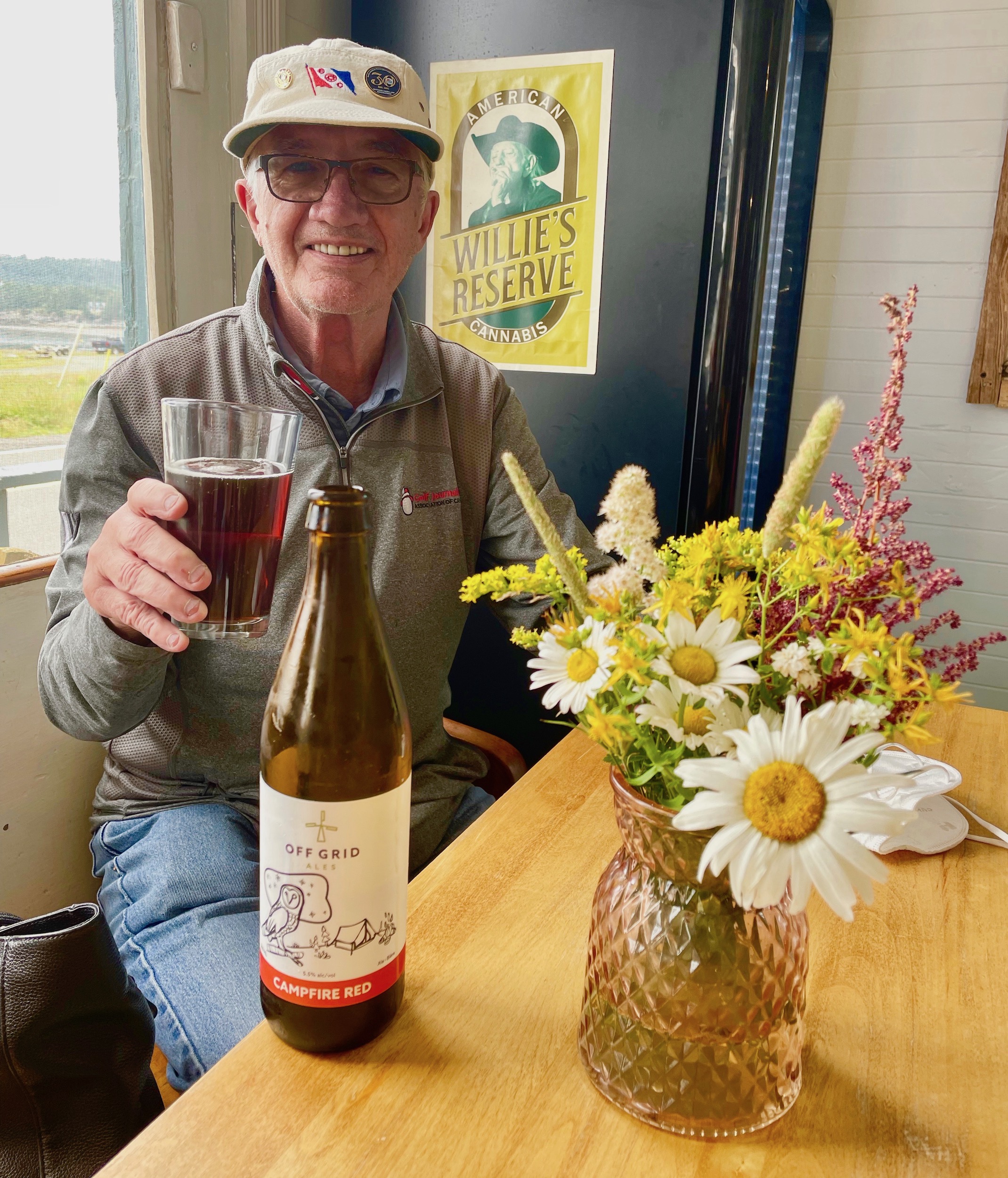 The food at the Old Well House lived up to the beer with Alison enjoying a home made soup and house salad.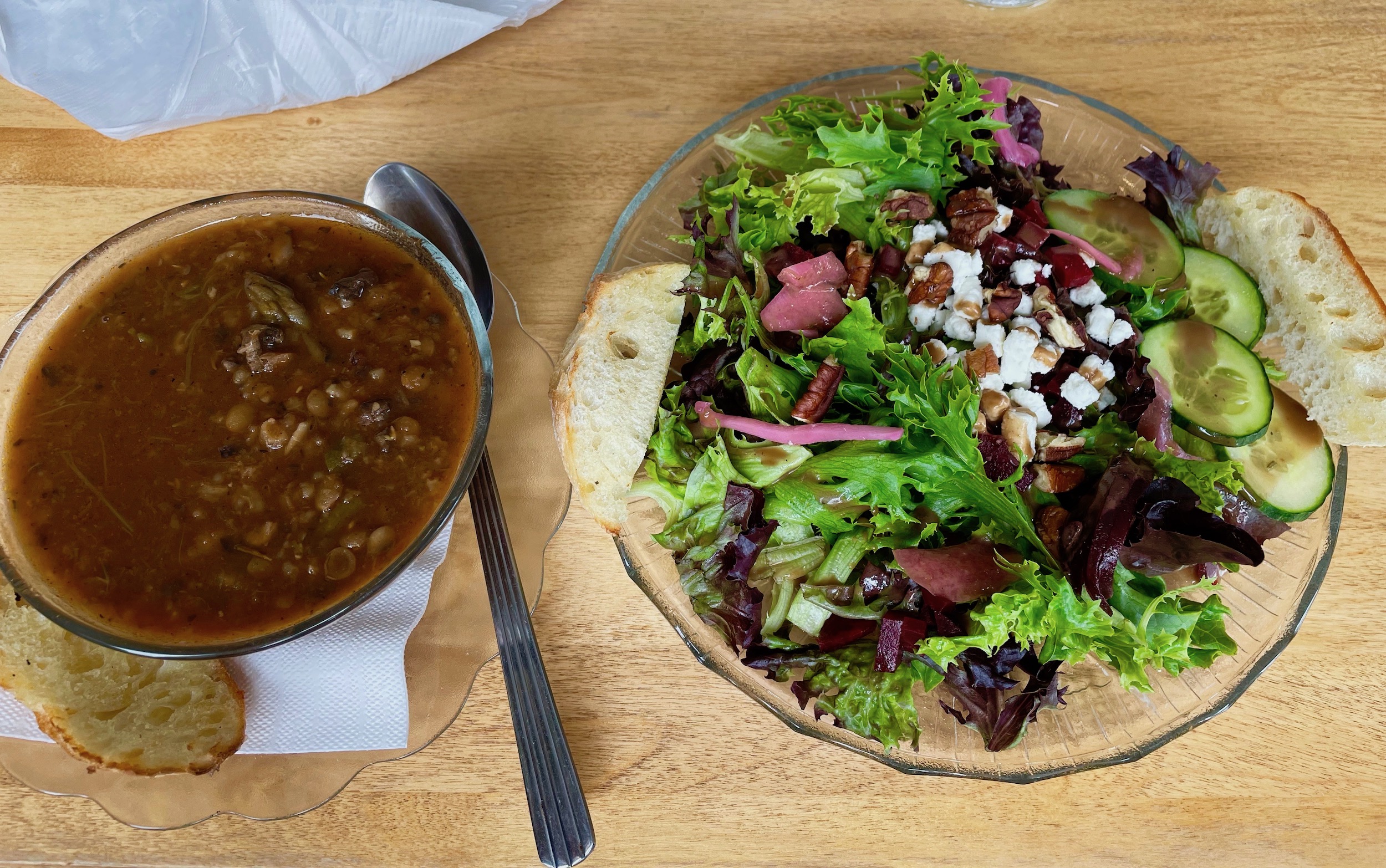 While I had a caesar salad made from locally grown arugula instead of romaine and three delicious meatballs.
What we really appreciated was being able to purchase some excellent breakfast quiches that we warmed up in the microwave the next morning because we were leaving for whale watching before breakfast at the Compass Rose.
Another place we appreciated was Newton's Mercantile and Cafe on Route 776, the main road on Grand Manan.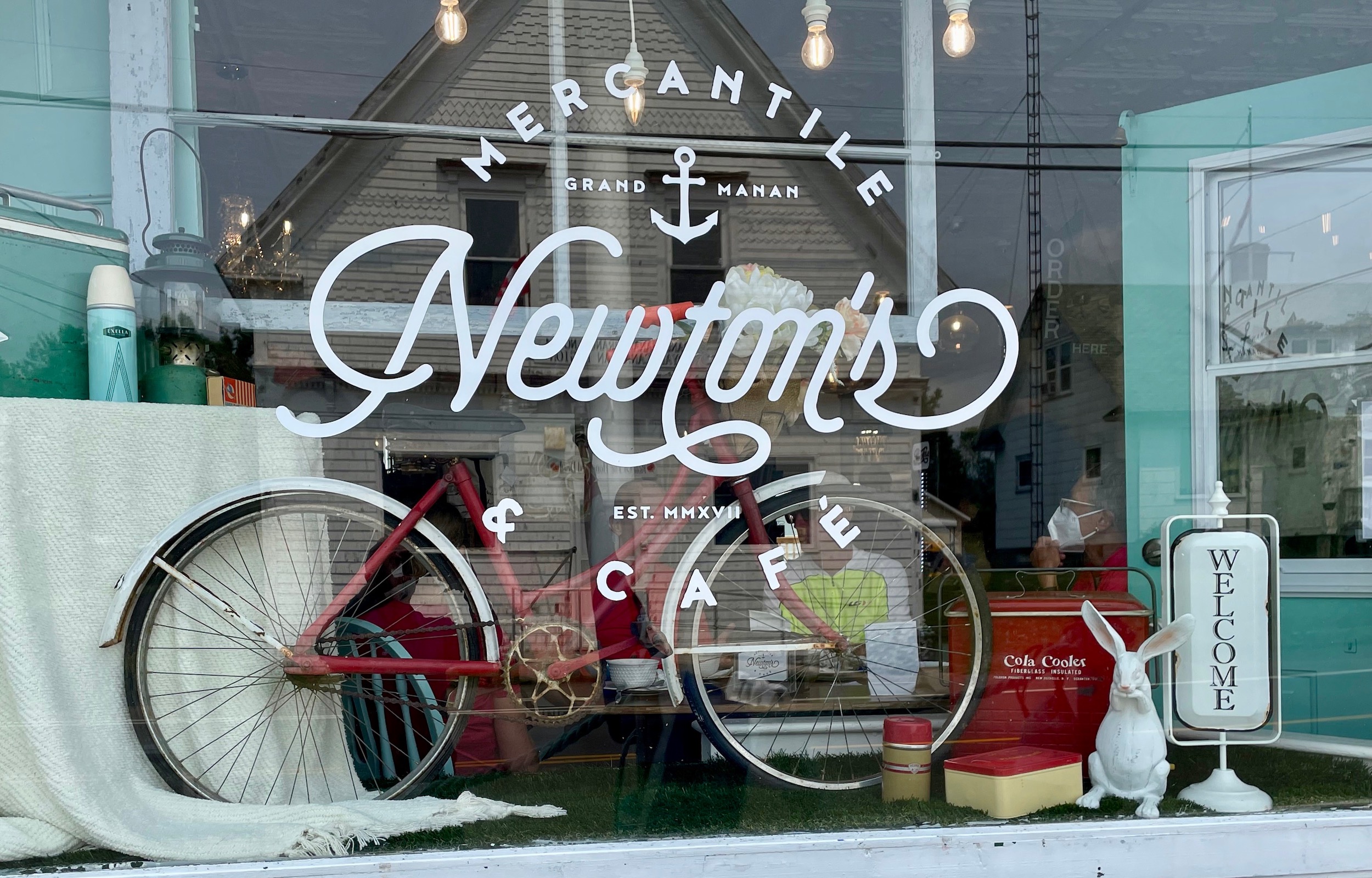 It's an old general store with a tin ceiling of the type that was once quite common, but rarely seen today. There are a lot of interesting things to browse while you are waiting for your order to come out. I was able to score a Grand Manan fridge magnet to add to my collection.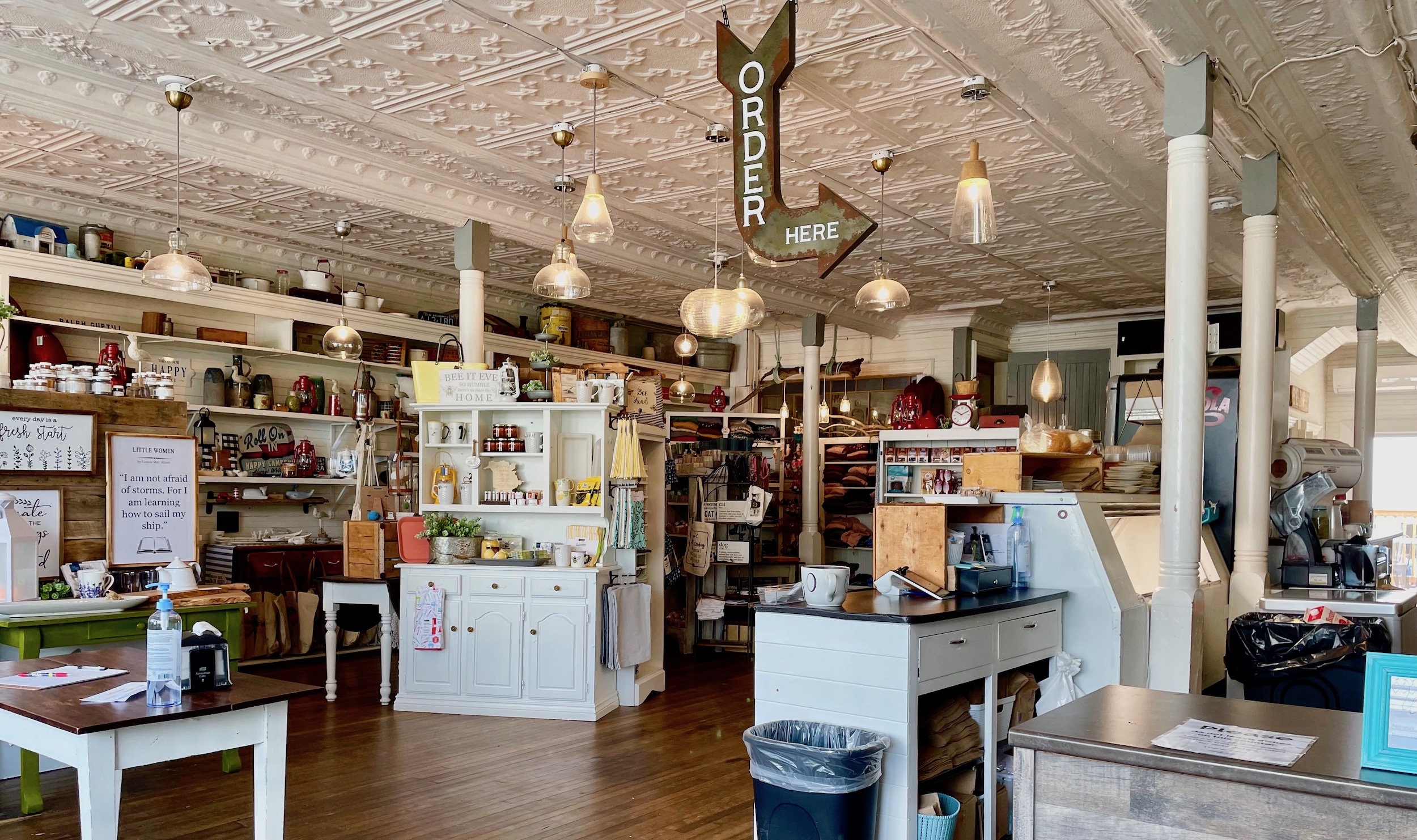 The menu is simple and we both had the really hearty vegetable soup and split a ham and cheese croissant which was fresh and crusty as a croissant should be.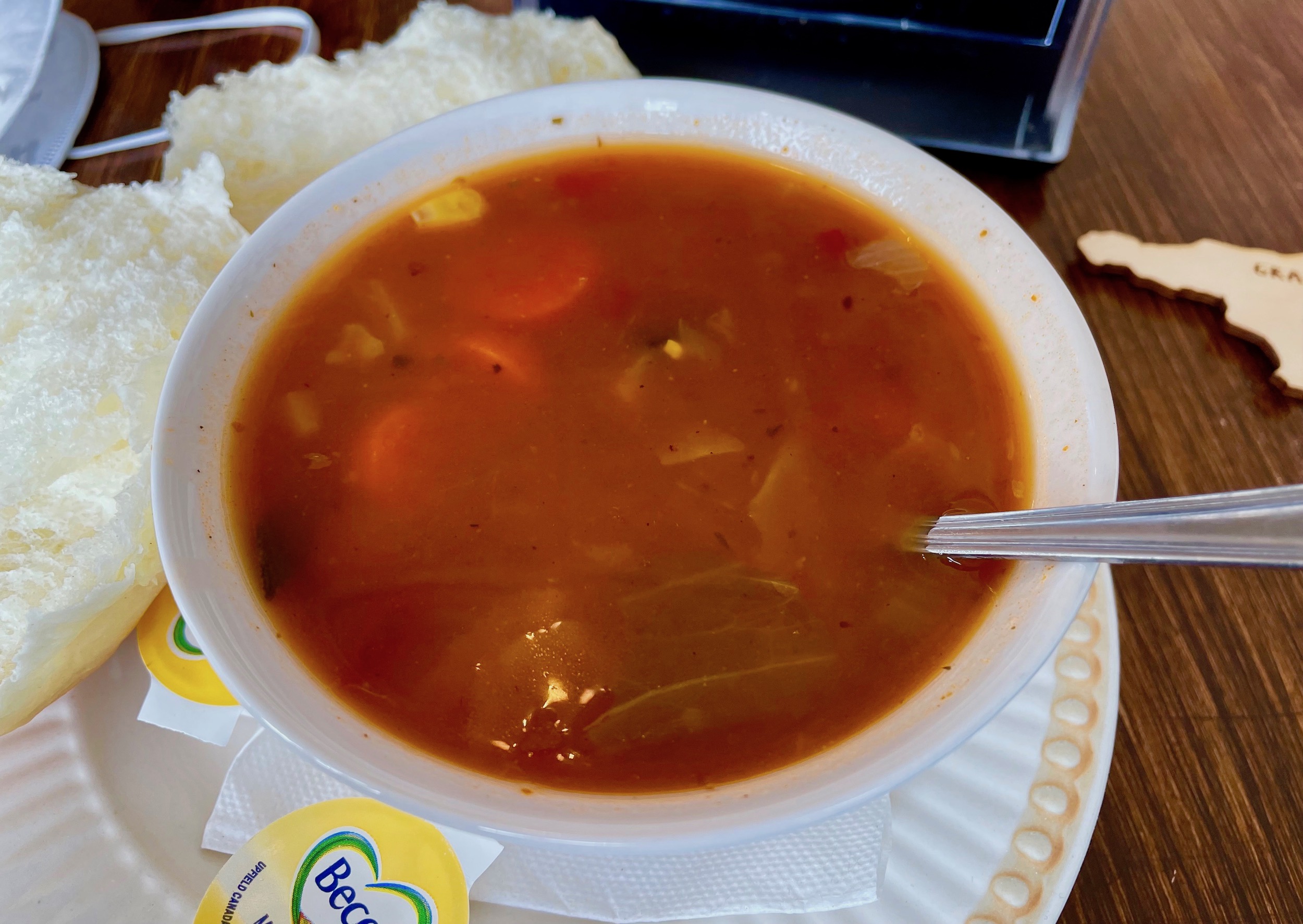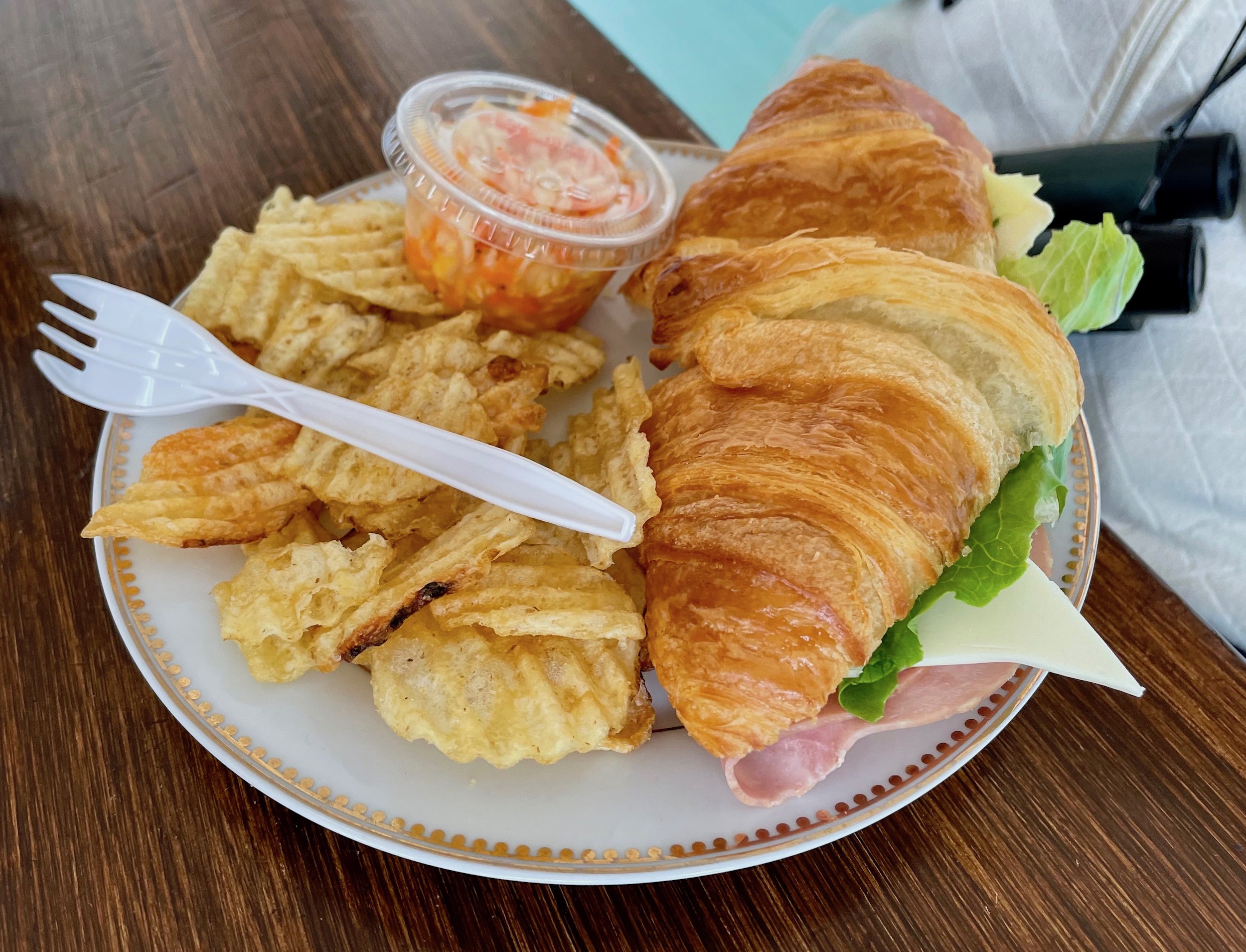 So the bottom line is that you can eat very well on Grand Manan. There are also groceries available at Ahmet's Independent Grocer (aka IGA) and beer, wine and liquor at the Alcool NB outlet in the Kwik Mart.
I hope you won't wait as long as I did to visit Grand Manan. That would be a mistake.