Wailea Gold Golf Course – Another Great Maui Golf Destination
This is one of a continuing series of posts from a trip to the four main Hawaiian islands that Alison and I and friends took a few years ago. It has been updated for accuracy as of 2021. After getting up so early the day before to go snorkelling at Molokini and staying up late at the luau, we didn't have much planned for day six on Maui other than a game of golf and a little exploring. We'd already played two great courses on Maui, the Royal Kaanapali and the Plantation Course at Kapalua and I was wondering if the next on the list could live up to those standards. Our golf today was scheduled for the Gold Course at Wailea which we had glimpsed the day before from the snorkelling boat when it stopped at Turtle Town. Spread along the slopes of gently rising hills behind the numerous resorts on the water, it looked very inviting.  There are three courses at Wailea that are shared among a number of resorts including a Four Seasons and a Fairmont. The Gold Course is considered the best and had played host to the Champion's Skins Game for a number of years.
Wailea is a very upscale resort area with lush vegetation and gated communities which contrasts quite starkly with the community of Kihei which you must pass through to get to Wailea. Kihei is much more old Hawaiian with a much younger and less affluent crowd than Wailea. It has a vitality that I didn't really sense in Wailea, which seemed to be more about money and where and how to spend it. Don't get me wrong, I would stay in the Four Seasons or the Fairmont in a heartbeat, but I suspect I would spend more time on the beaches at Kihei than at the luxury Shops at Wailea.
Wailea Gold Course
The pro shop at the Gold Course is enormous and well stocked. Once again we received a warm welcome and were able to tee off exactly on time and play the round in under four hours. The Gold Course is yet another Robert Trent Jones Jr. design and I would say on a par with Makai and Poipu Bay, but not quite as good as the magnificent Prince Course all of which we had played on Kauai. Conditioning was excellent, views of Molokini, Kahoolawe and Lanai outstanding and the design challenging.
Similar to Poipu Bay, RTJ II preserved ancient lava walls or other signs of earlier habitation rather than simply bulldoze them. It was a sign of respect that enhanced the golf experience.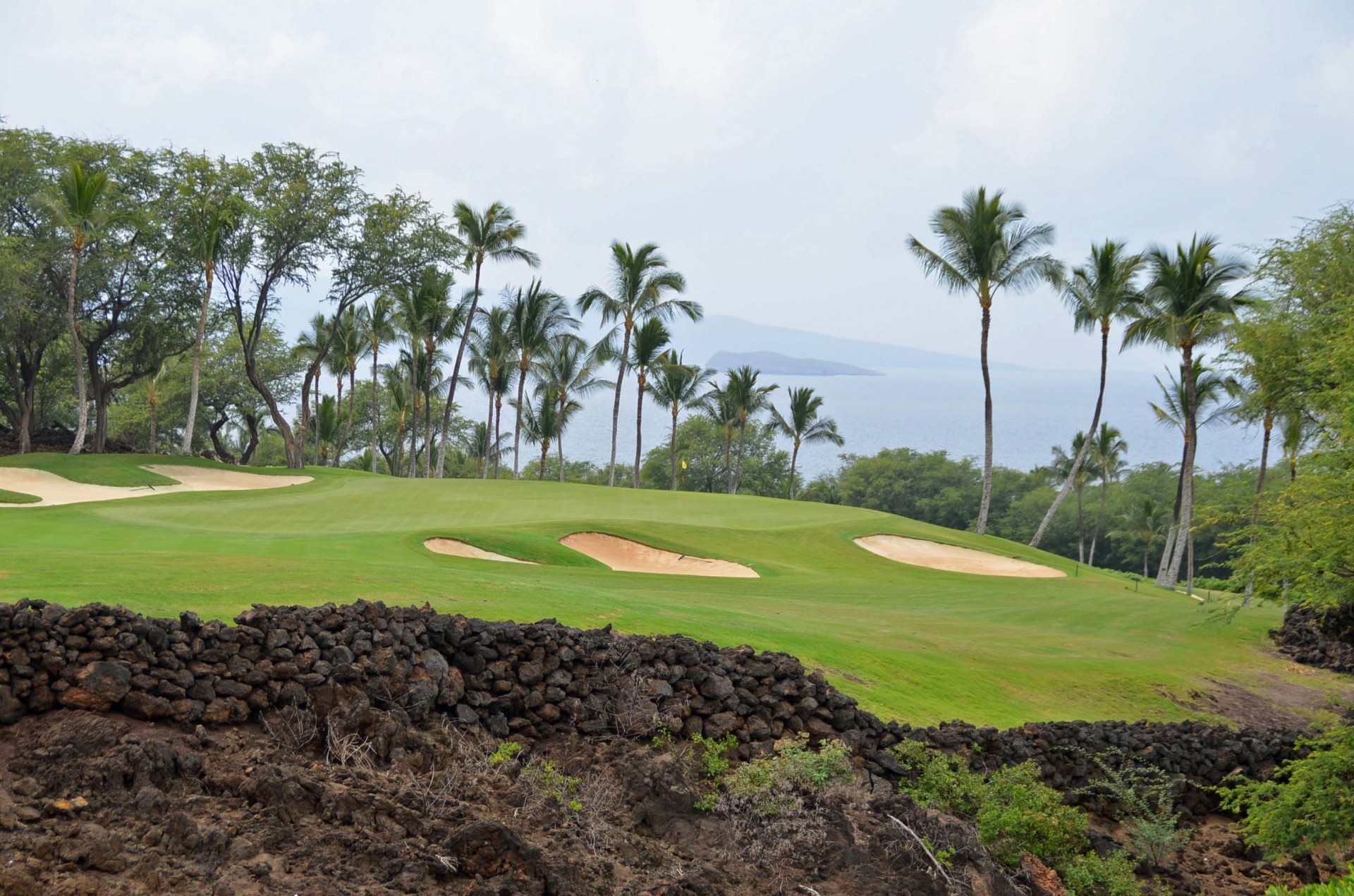 The finishing hole at Wailea Gold was one of the prettiest we played in Hawaii.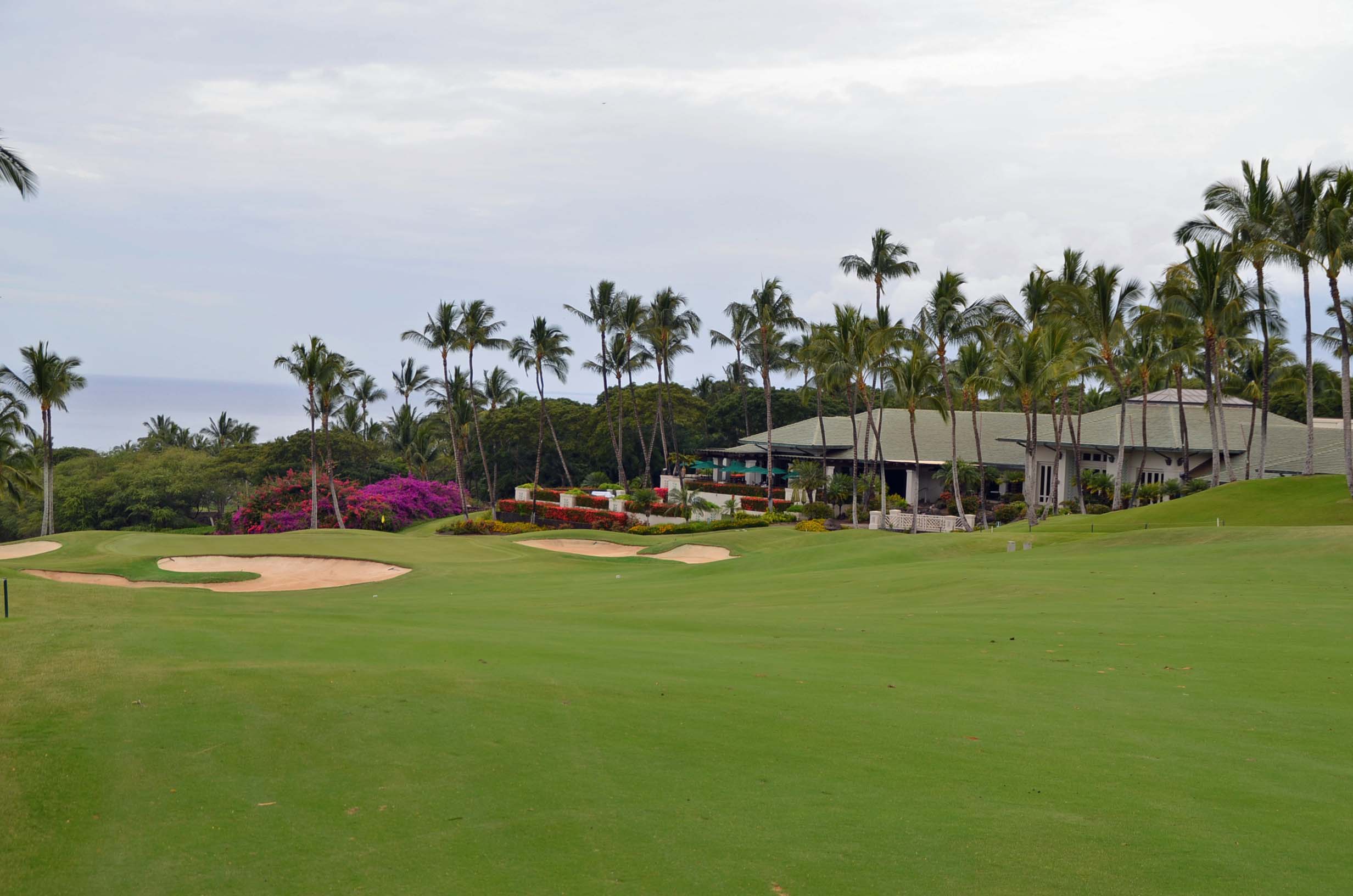 The one thing that was a bit bizarre at Wailea was that they dyed the water pink in the fountain at the Club House. Weird or what?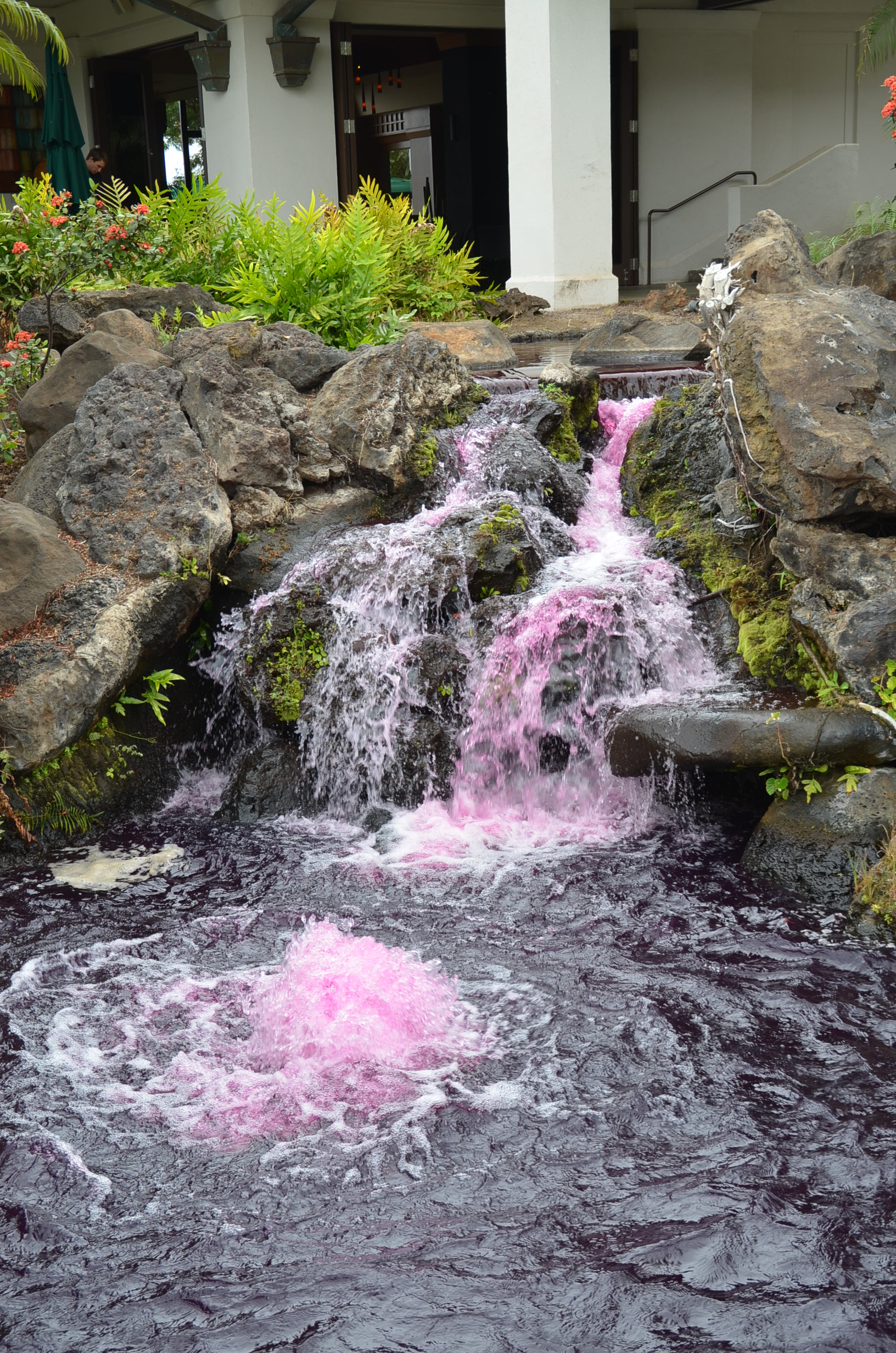 After golf we drove to Makena Beach which is literally at the end of the road. It is a state park and there were hundreds of cars in the parking lot so we had a fairly long walk to the beach. It was more than worth it as this has to be one of the nicest beaches on Maui. It is huge so even though there were tons of people it was not too crowded. I borrowed this photo from a state web site.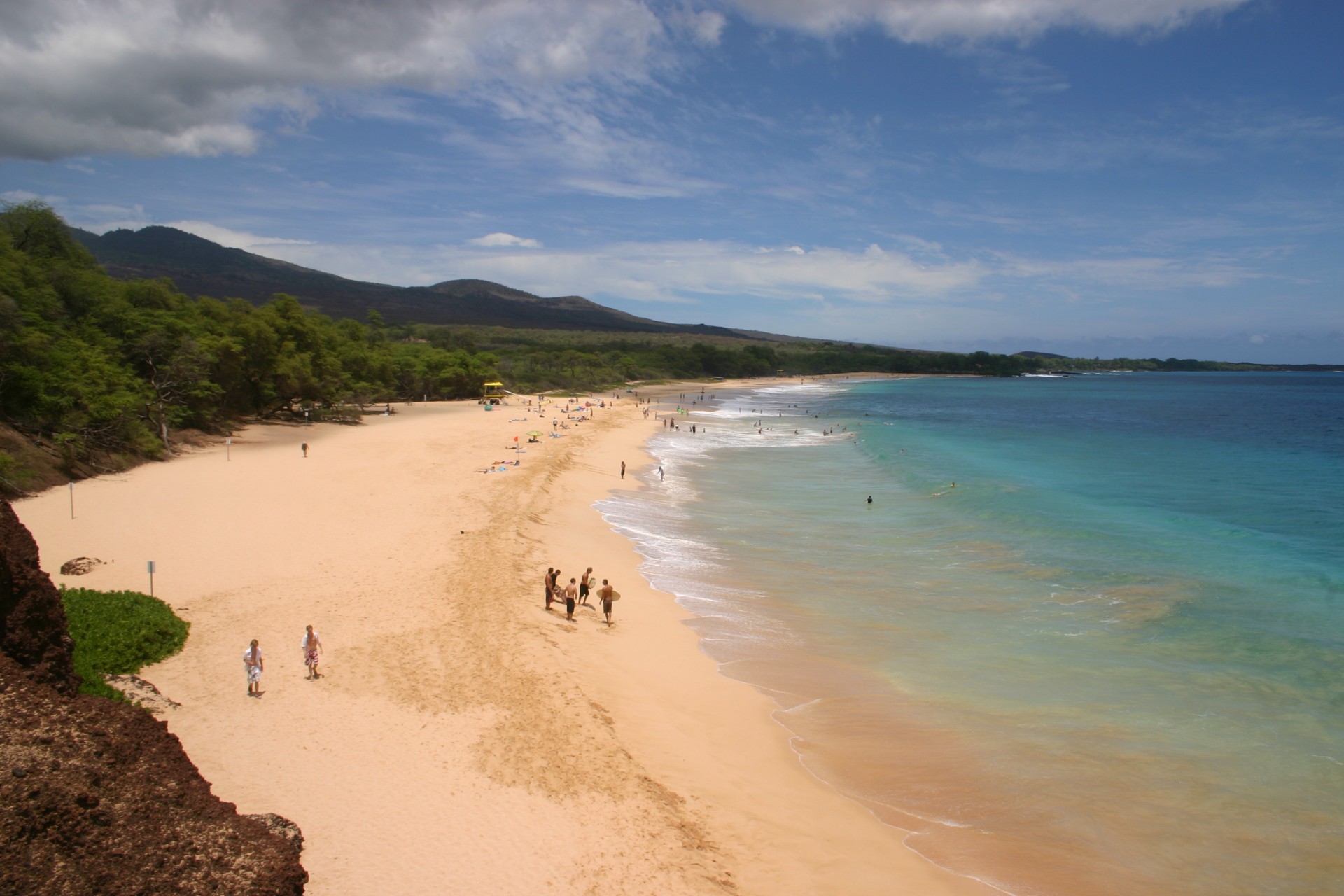 We strolled the entire length of the beach and back, marvelling at the skill of the teenagers who were using boogie boards to take advantage of the waves which were creating serious undertows. On the way back we realized we were starving and decided to stop at one of the many food trucks that were parked along the road to Makena. Here's a you tube video of Makena Beach Bar Be Que which will give you an idea of the type of food you can get just about anywhere in Maui. Delicious!
So ends our penultimate day in Maui.