Freeport, Maine – Why February is the Best Time to Visit
For many years we have made an annual ski pilgrimage to New England and skied at Stowe, Sugarbush, Wildcat, Waterville, Smuggler's Notch, Jay Peak and other lesser known resorts. However, by far the favoured destinations have been those in Maine – Sugarloaf and Sunday River. However, after a long absence this year we are returning to Saddleback Mountain for both downhill and cross-country. Another tradition is to stop at Freeport, Maine on the way. Here's why we love to go there in February.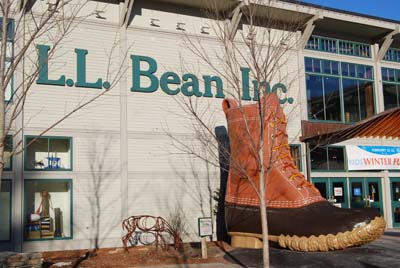 For many Freeport is synonymous with L.L. Bean and outlet mall shopping. L.L. Bean has grown exponentially from its humble beginnings in 1912 and is now housed in four separate complexes in downtown Freeport. Also relatively new in the downtown area is Freeport Village Station, which is home to over a dozen popular brands including Nike, Brooks Brothers and Calvin Klein. The Village Station blends in well with the low rise small town storefront appearance of the rest of downtown Freeport.
By concentrating the shopping in the central downtown district and regulating the appearance of storefronts, Freeport has not only managed to maintain its small town feeling for visitors, but also offer a rare one-stop shopping experience opportunity for outlet mall bargain hunters. This means not having to get in and out of the car five or six times to hit all the shopping highlights. It is also possible to find top notch accommodations and restaurants within walking distance of the downtown.
If you're not a dedicated outlet mall shopper, there can be a downside to Freeport's success – the sheer number of people who want to shop here. In summer, fall and the lead up to Christmas Freeport is jam- packed with shoppers. In the high shopping season, just getting one of the hundreds of parking spaces can be a challenge and you still might have a bit of a walk to the stores. Inside L.L. Bean and other popular outdoor stores like North Face and Patagonia the scene can be almost manic and the lineups at the cash registers, daunting. If you're planning to stay overnight getting a room can also be a challenge and the cost of that room will be at its peak.
There is a way around these hassles – come in February and stay right downtown at one of the most prestigious inns in the United States, The Harraseeket. After the January sales blow over there is a definite off season in Freeport when the stores are near empty and accommodation rates become bargains. As an added bonus this is the time of year when the shopper will find the most drastic price cuts, sometimes up to 90% regular retail prices at some fashion and outdoor gear stores. The Freeport stalwart LL Bean offers bargains unheard of at most other times of the year – as much as 30 % off articles already reduced by 40 or 50 %. Even skinflints will have their wallets out.
The Harraseeket Inn has been a haven of tranquility in downtown Freeport for far longer than the outlet malls have been around. Recently it was named one of the top 500 hotels in the world by a Travel & Leisure survey and as a top 50 United States resort by Conde Nast. As you would expect from such ratings, The Harraseeket has a great deal of amenities combined with excellent cuisine and highly professional staff. During the busy shopping periods at Freeport getting a room here is difficult as there are a great number of return guests who come back year after year. If a room is available, it will be expensive.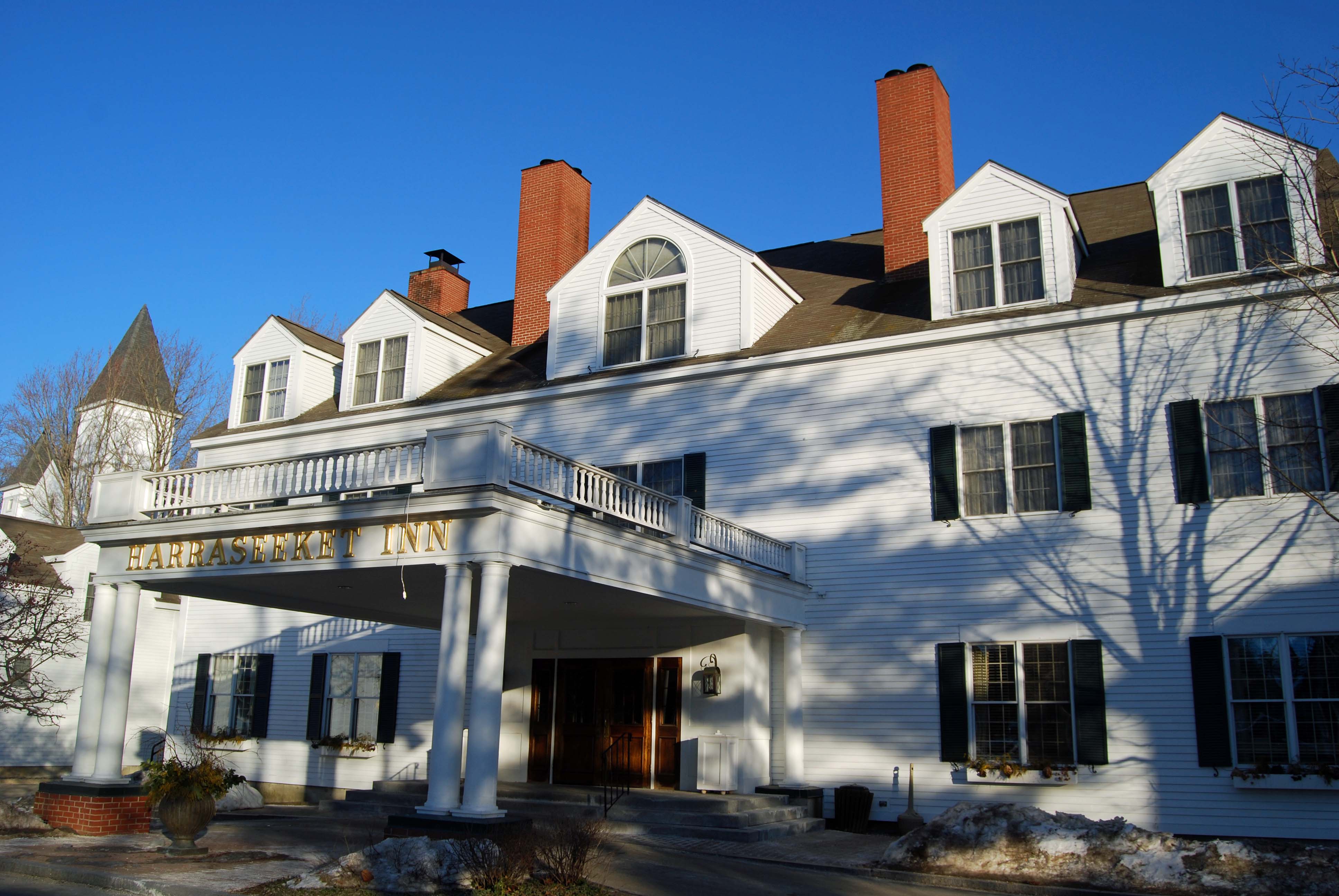 All of this changes in February and March, when The Harraseeket lowers its prices, but not its standards. Getting a table at either the Maine Dining Room or the Broad Arrow Tavern, the inn's two restaurants, can be nigh impossible in summer, but should be a snap in the off season. Located only two blocks from L.L.Bean, guests at The Harraseeket can walk to the best shopping with no worries about parking.
If you are up for great deals at the outlet stores and a chance to stay at a famous inn at an affordable price, then February is the time to visit.