The North Sea – Visiting Holland's Fabulous Sand Dunes
In the last post our Cycletours bike and barge tour of Holland visited the world's largest flower auction at Alsmeer followed by cycling right through the city of Amsterdam to the historic outdoor museum at Zaanse Schans. I continue to be amazed at the wide variety of things to see and do in this country. Today's bike ride will take us right to the shores of the North Sea and the huge sand dunes near Castricum then on to the resort town of Egmond aan Zee and finally to the ancient city of Alkmaar. Please join us.
Dawn broke very pleasantly on our fifth day of the trip.  Although it had rained overnight, it was now clear with images of the Wormerveer waterfront buildings reflected on the waters of the Zaan.

Directly across from the Zwaan was this old warehouse building. If you look closely you will see that the name of the boat in the picture is the Paul Watson. He was one of the Canadian co-founders of Greenpeace who is a fugitive in his home country, but apparently revered by the Dutch who approve of his tactics to shut down the illegal whaling industry.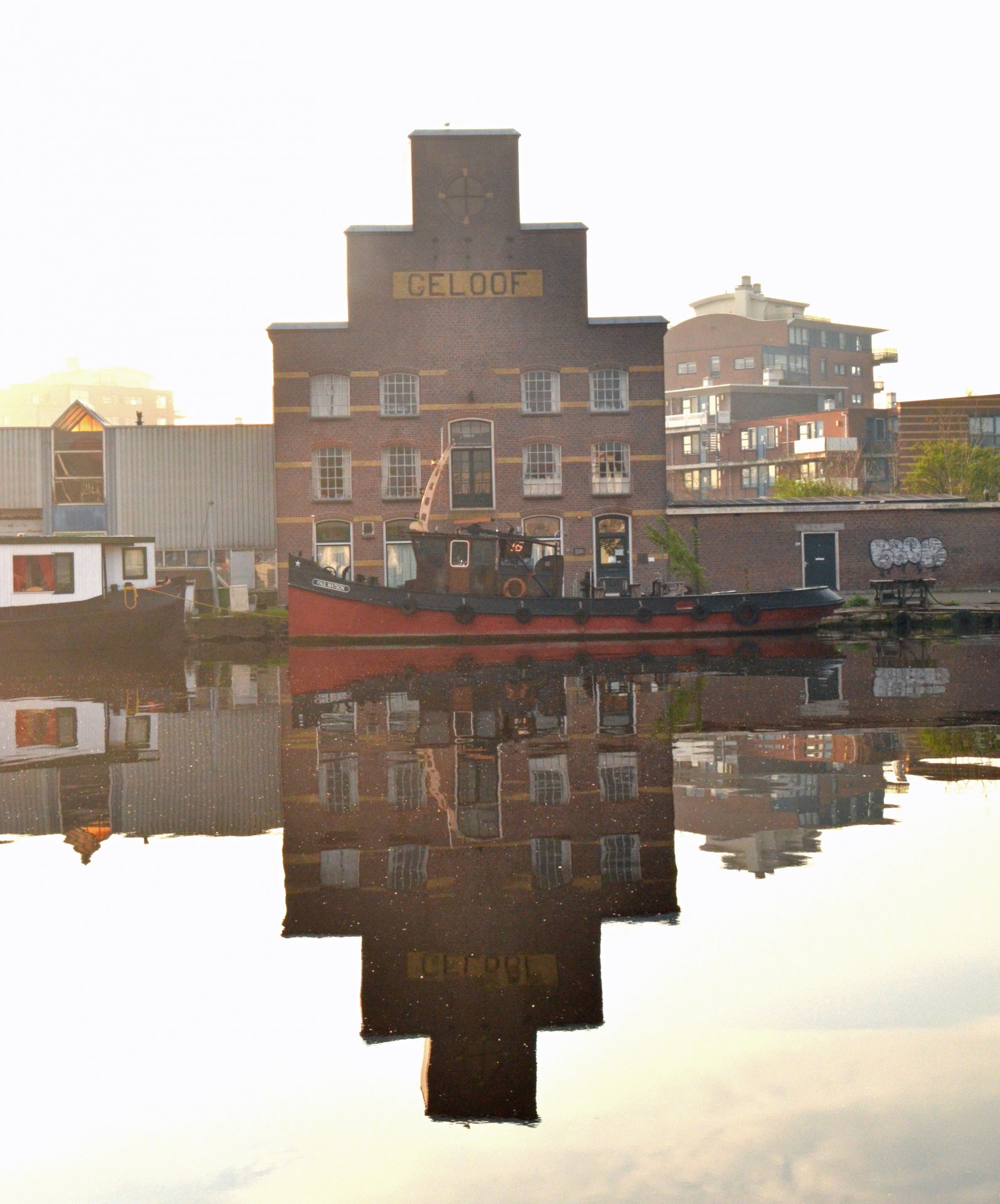 Our itinerary today has me excited as we are heading for the North Sea and Holland's fabled sand dunes. By now everybody on the boat has settled into a familiar routine. I am always the first up, followed by Alison who always takes a pre-breakfast stroll, sometimes with me, sometimes without. This morning she took the camera and came back with some terrific photos of nesting swans. I think swans are just about the most majestic of all the waterfowl and if there is a better place to see swans in their natural environment than Holland then please let me know. Swans are technically not domesticated birds, they just don't mind human company which probably means they see humans as protectors more than potential predators. That was not always the case as you will often see swans portrayed as game birds in Dutch still lifes, but if anyone suggested eating one today I think they would be considered one step away from being cannibals.
From the time we first cycled into the Dutch countryside we have seen swans sitting on their nests alongside the canals. Every field seems to have at least one nesting pair. They are a majestic sight and one I think that adds the je ne sais quoi to the Dutch landscape, but it wouldn't be the same without them. Anyway here are Alison's swan pictures.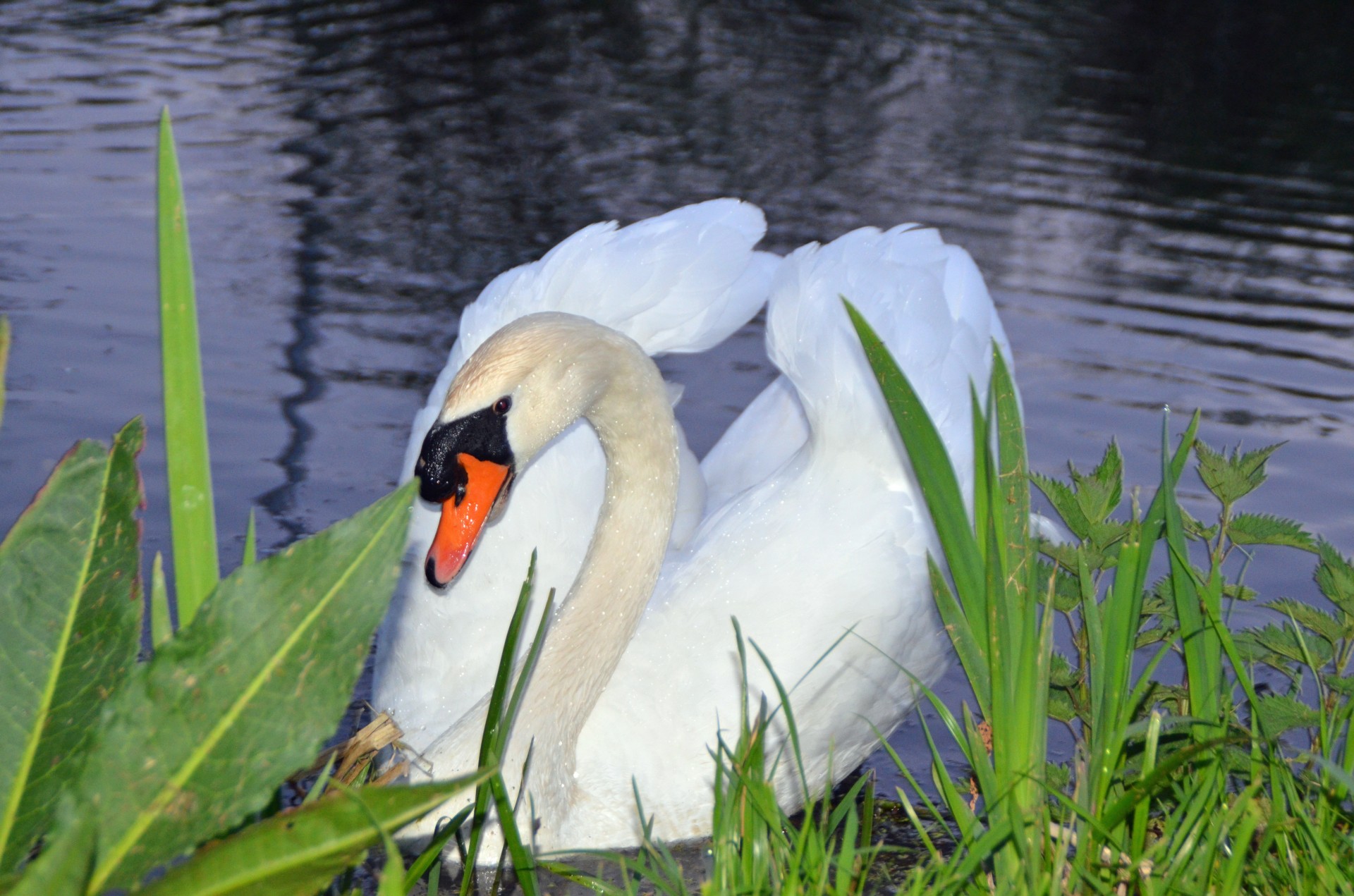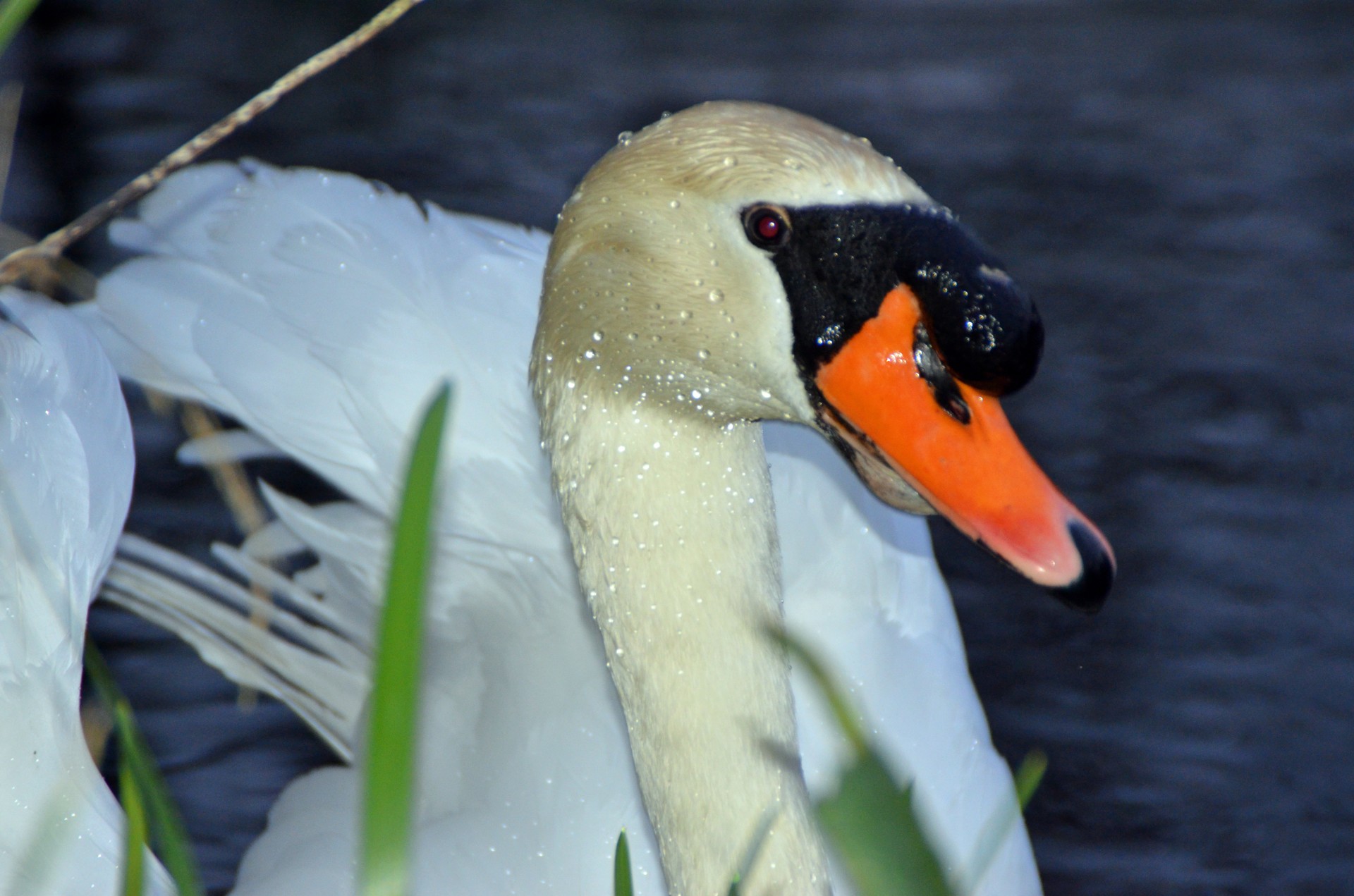 We set out on time once again and cycled out of Wormerveer heading for the North Sea. We cycled for about an hour to the town of Uitgest where we stopped for coffee outside the de Roset  pastry shop that had the most delicious looking treats imaginable. I am continually surprised at how good European pastry shops are compared to those in North America. Don't get me wrong, there are some great pastry shops in North America; Mike's in Boston comes readily to mind, but in terms of having a great pastry shop in virtually every town and village that just does not exist anymore. I remember growing up that we had one in The Pas which made butter tarts to die for, but like the blacksmith shop the local pastry shop is a thing of the past in most places. Nowadays kids get sucked into thinking that a chemical concoction like a Vachon's Joe Louis or a twinkie is a real pastry. Don't these cookies look scrumptious?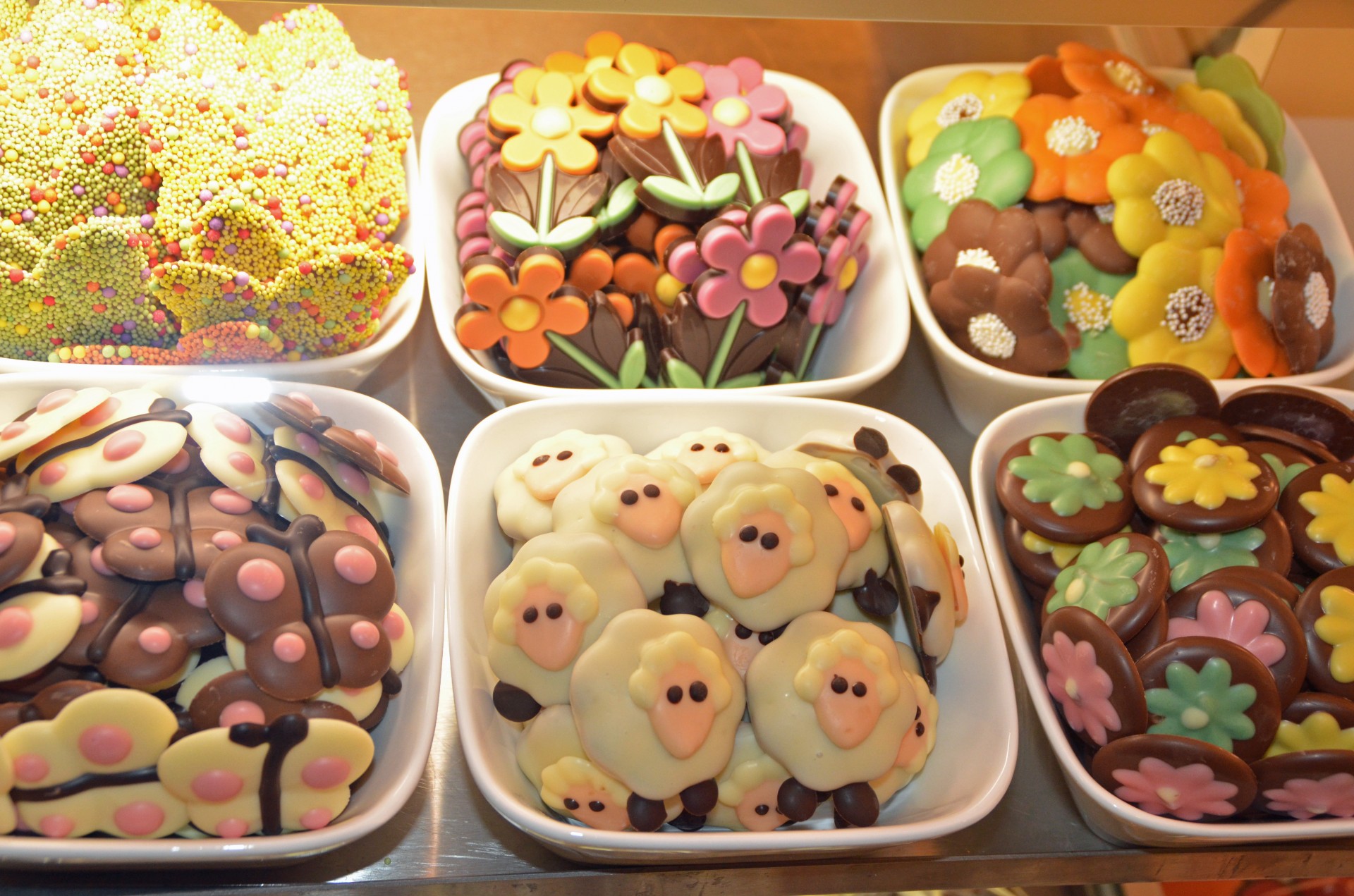 Not so sure about these orange balls made especially for Koningsdag.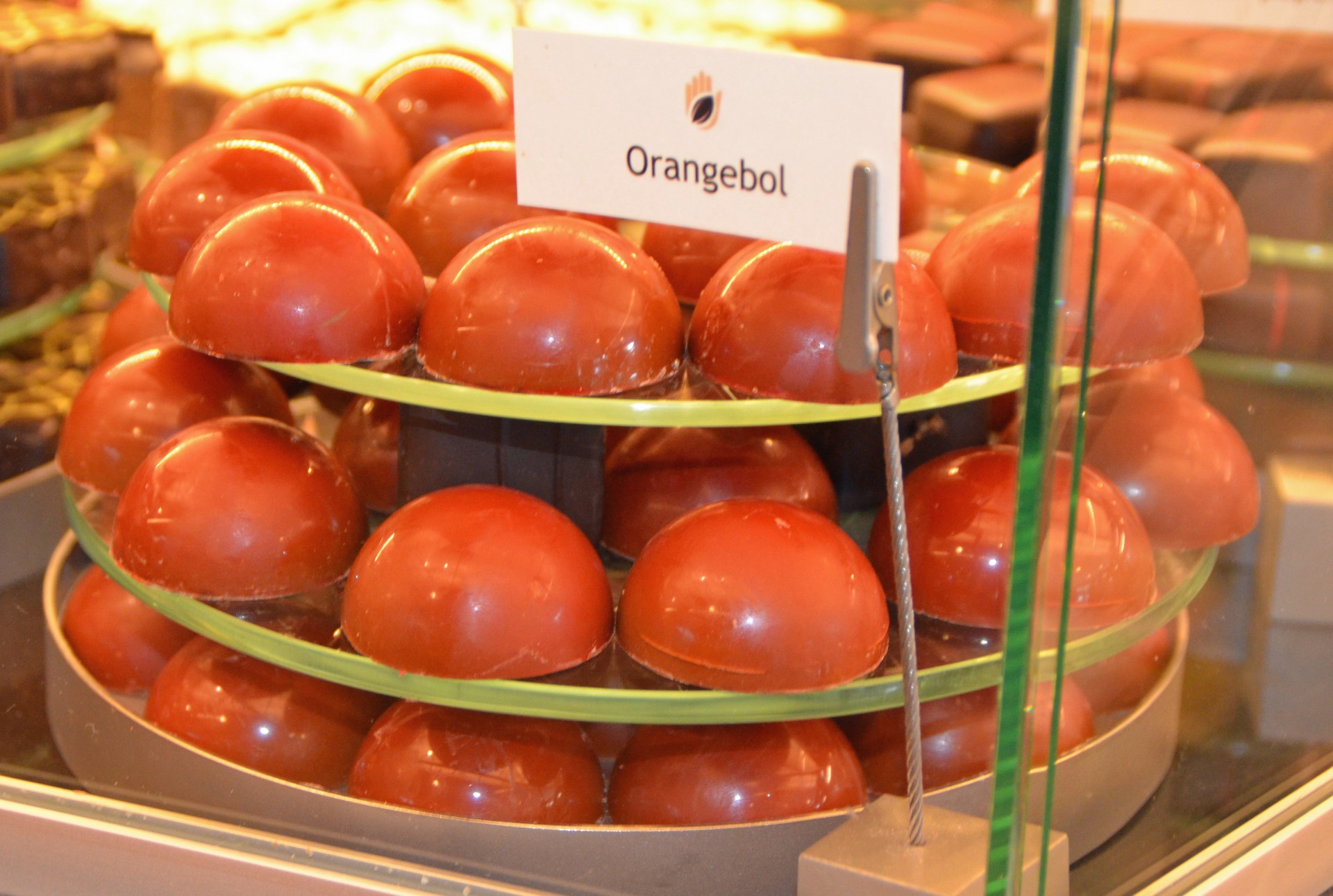 But I am sure I would love some of these.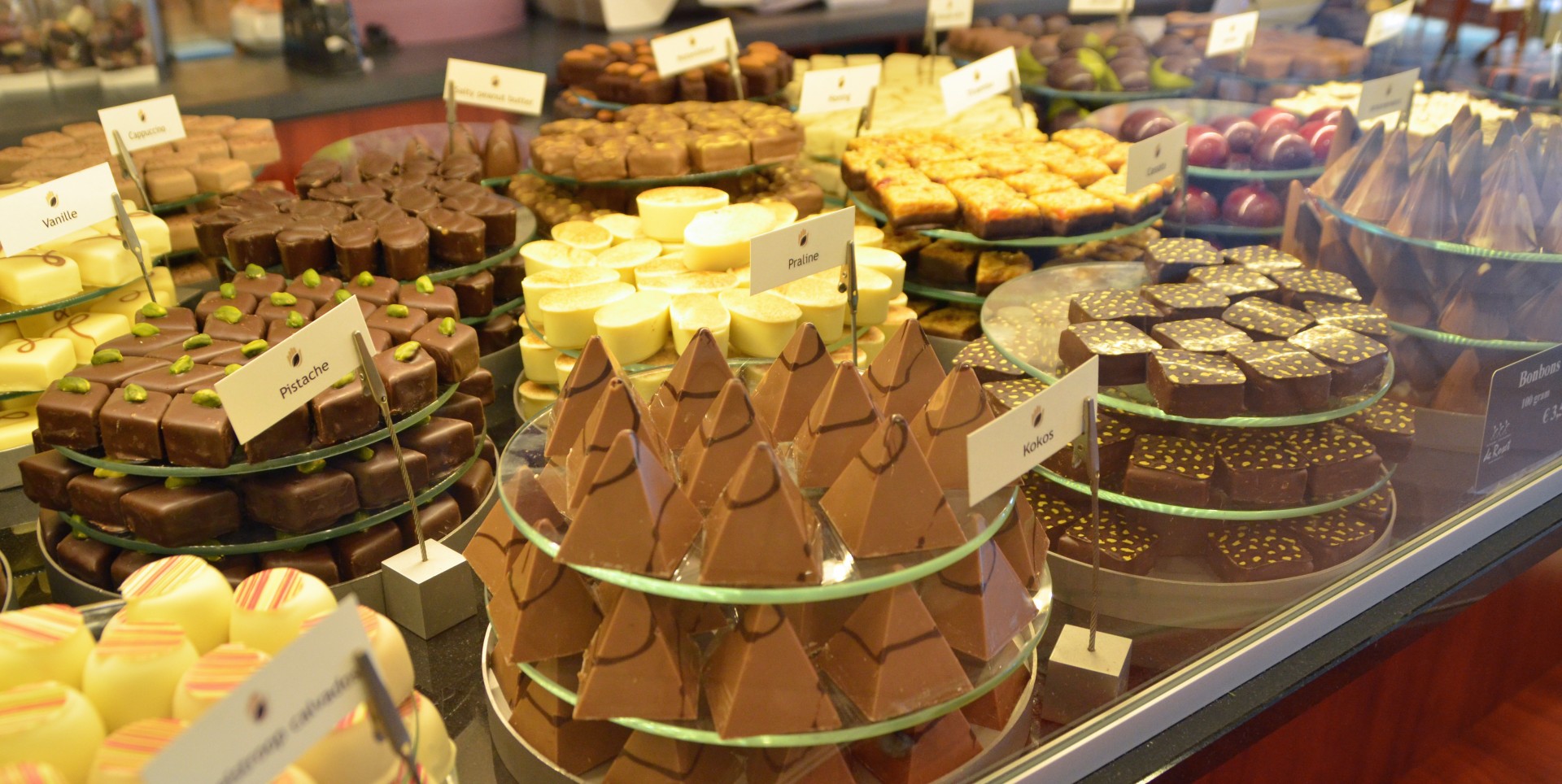 From Uitgest we biked to Castricum which jogged something in my memory. It sounds vaguely Roman, but then I remembered that it was the site of a decisive battle between the English/Russian forces and the Franco/Dutch forces in 1799. The  French revolutionary forces triumphed, paving the way for the start of the titanic Napoleonic struggle which lasted another fifteen years. Today Castricum is a quiet place that is the gateway to the North Sea resorts – no sign that almost 4,000 men lost their lives here 215 years ago.
The North Sea
From Castricum we cycled due west and entered a new type of Dutch landscape that was dominated by sand dunes that in places were very high – much higher than those on the north shore of Prince Edward Island which are famous across Canada. We arrived at a parking lot and Albert gave us an hour to explore. Here I am getting ready to visit my beach.

I was not sure what to expect as we followed the well worn path to the beach – certainly not what I saw. Castricum Beach is a huge strand of fine sand and the waves were gently lapping on the shore. It was actually warmer on the sea side of the dunes than the inland side. There were even people in wading. So much for the notion of the North Sea as a wild, cold and harsh environment – this place was perfectly benign.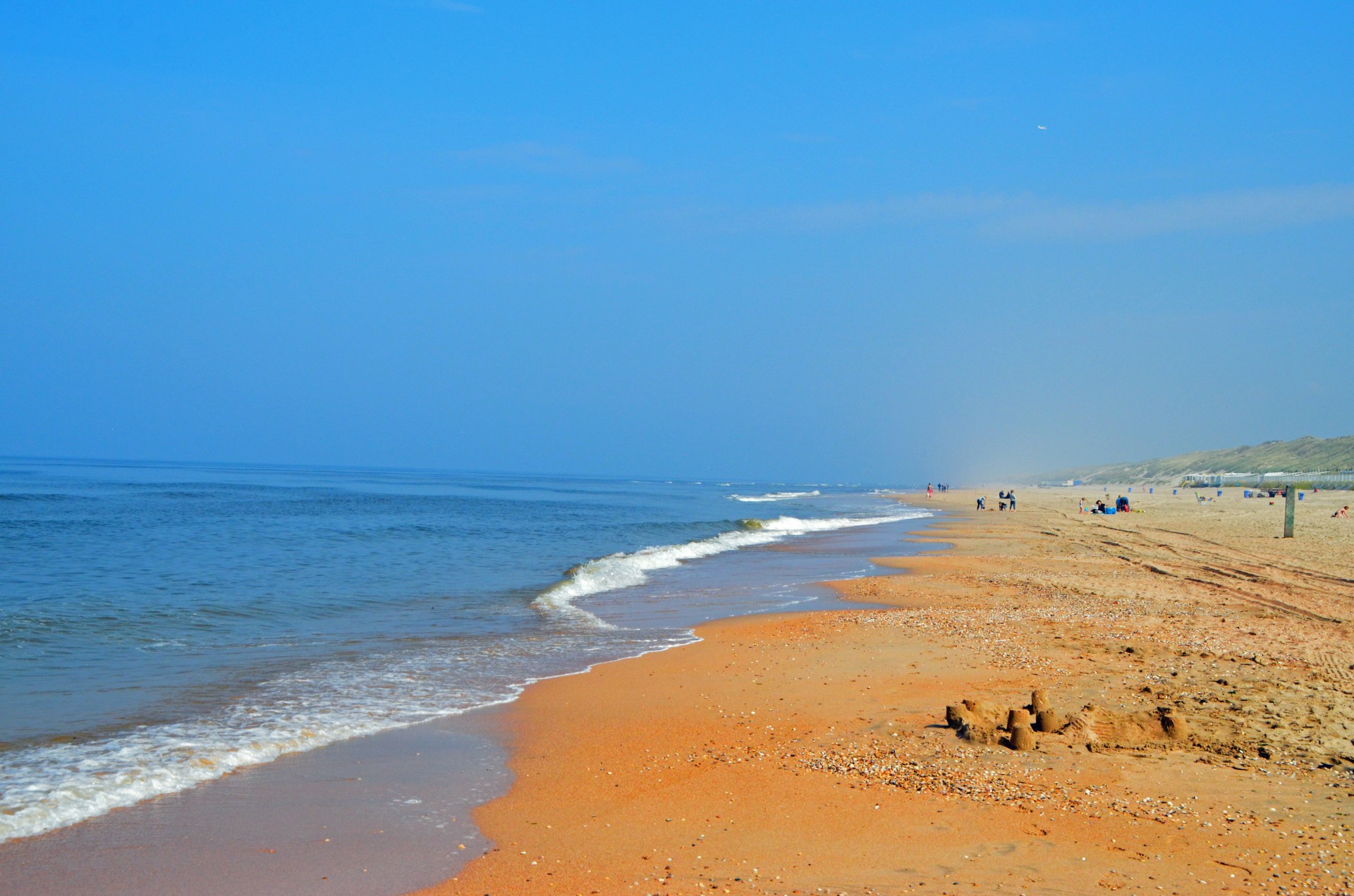 As I always do the first time I'm on a beach new to me, I looked for shells and although there were lots, there was nothing particularly unusual.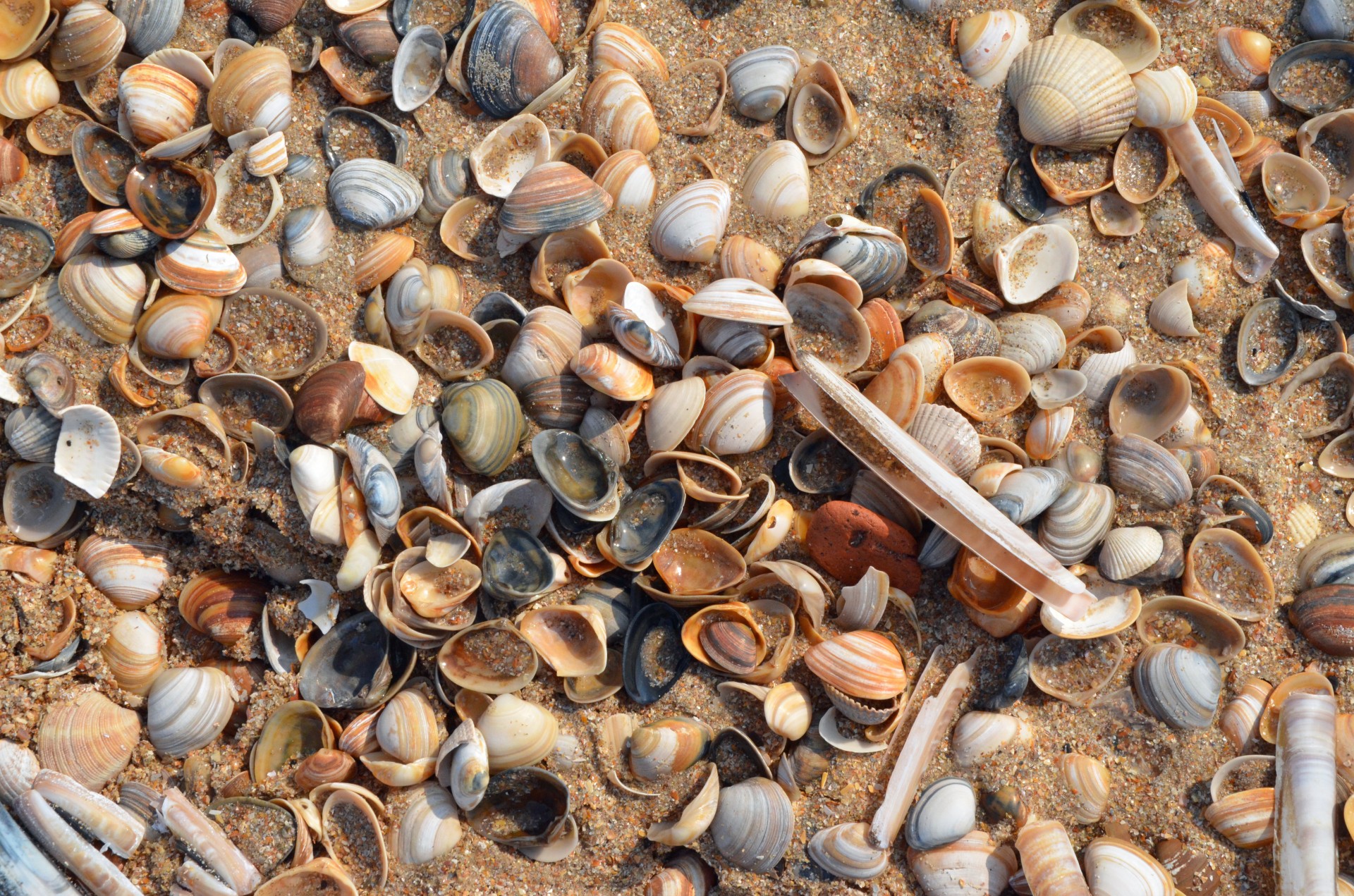 The whole group was busy taking pictures of themselves with the North Sea as backdrop and so I had Marielle take this one of us.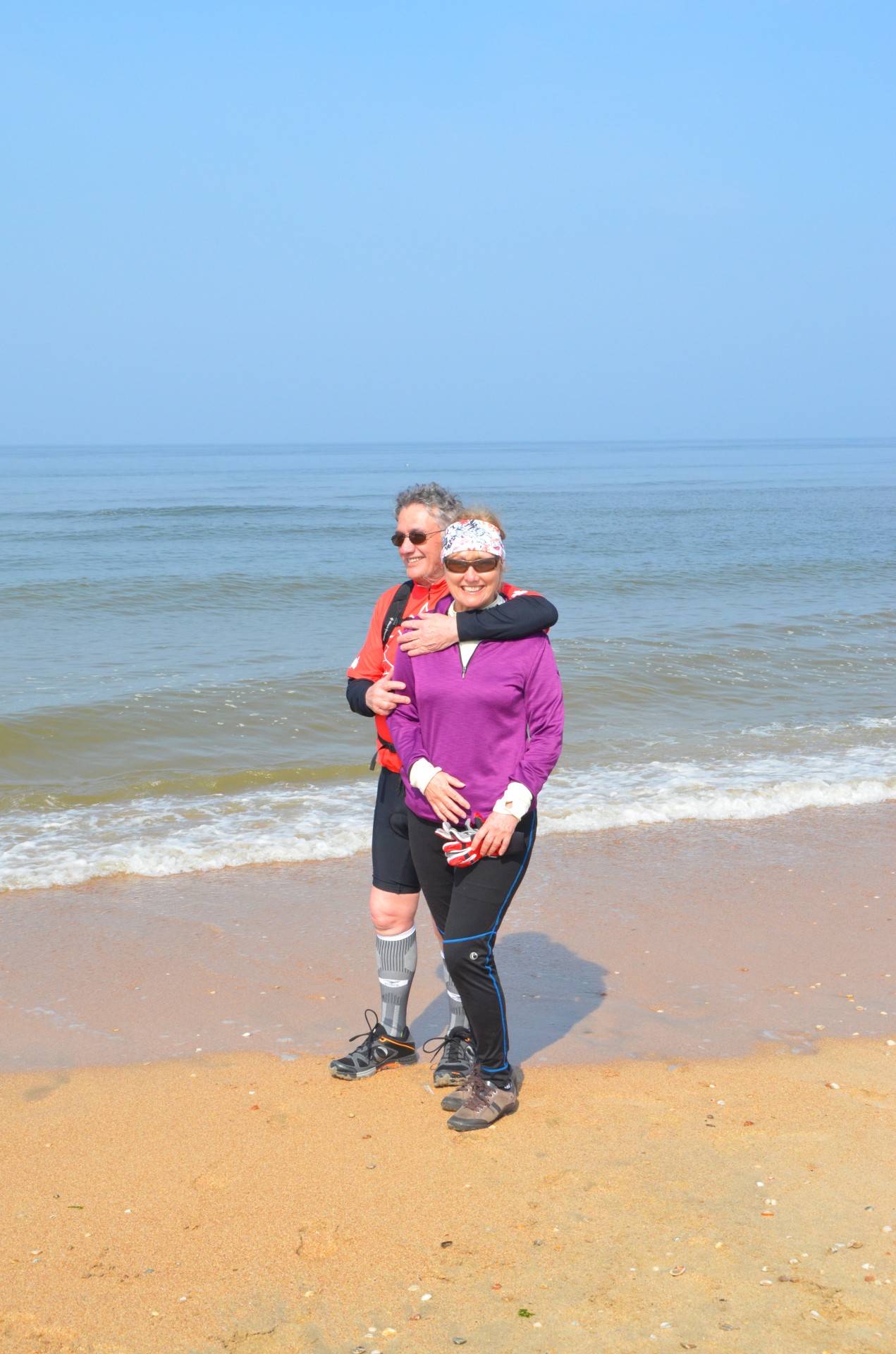 Katherine then organized everyone into one group and took this photo with our camera.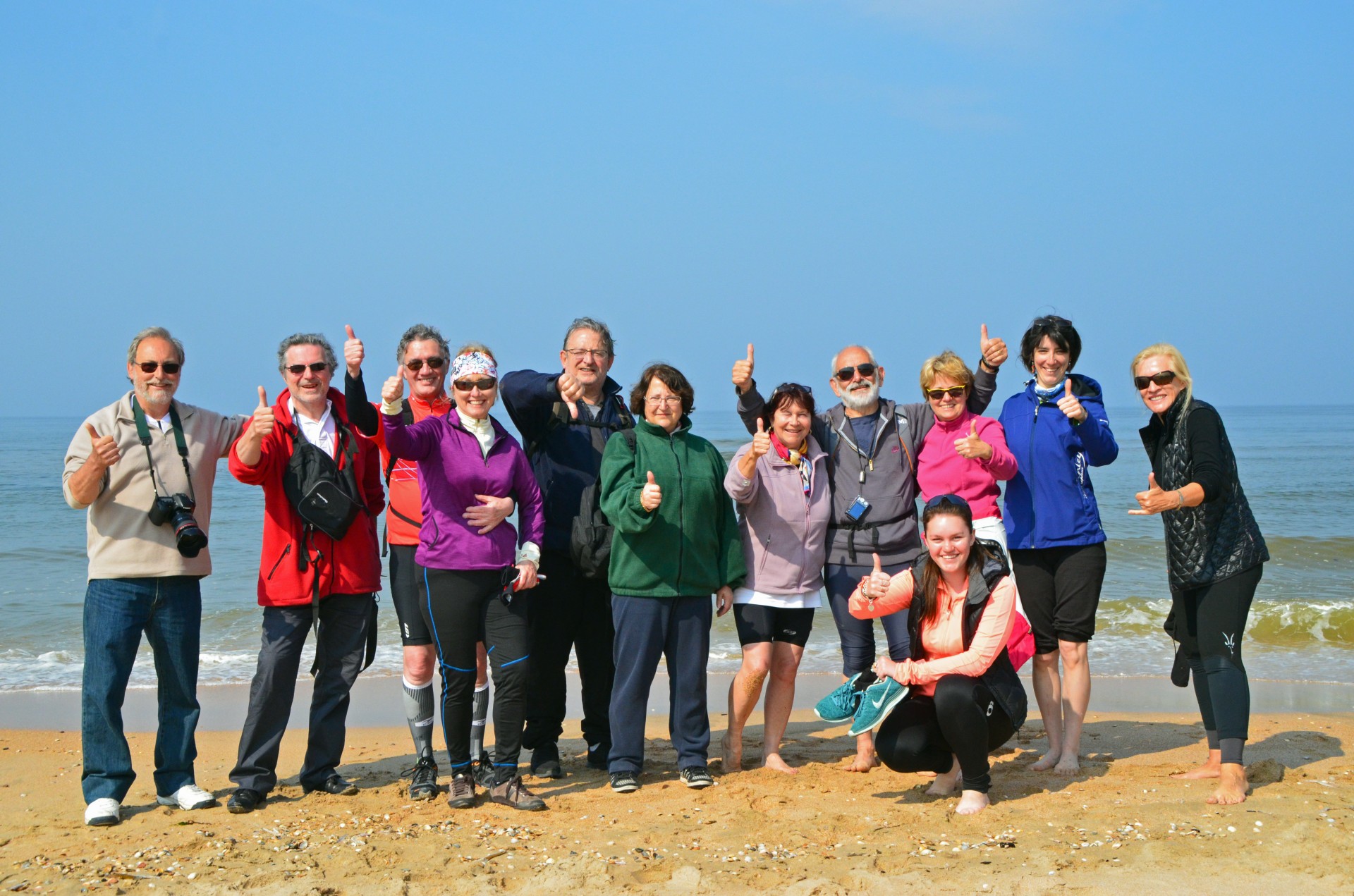 I think this was the moment I realized that our French shipmates had become our friends and that the language barrier had dissolved -from left to right Louis, Josee, us, Arnaud, Brigitte, Martine, Andre, Anike, Marielle and Liz with Emma in front.
We backtracked for a short distance and took the bike path that ran through the middle of the dune country in one of the most scenic stretches so far. Here is the view starting out.

There were cattle roaming freely which Albert explained were a Scottish highland variety imported especially to keep the grass cropped without destroying the underlying roots as goats would do. We stopped at the foot of one dune that had to be well over a hundred feet high and climbed to a lookout on top from where we could see the North Sea to the left and bulb fields to the right. It was such a great view that I saw it featured in Dutch tourism photos. Here is our version.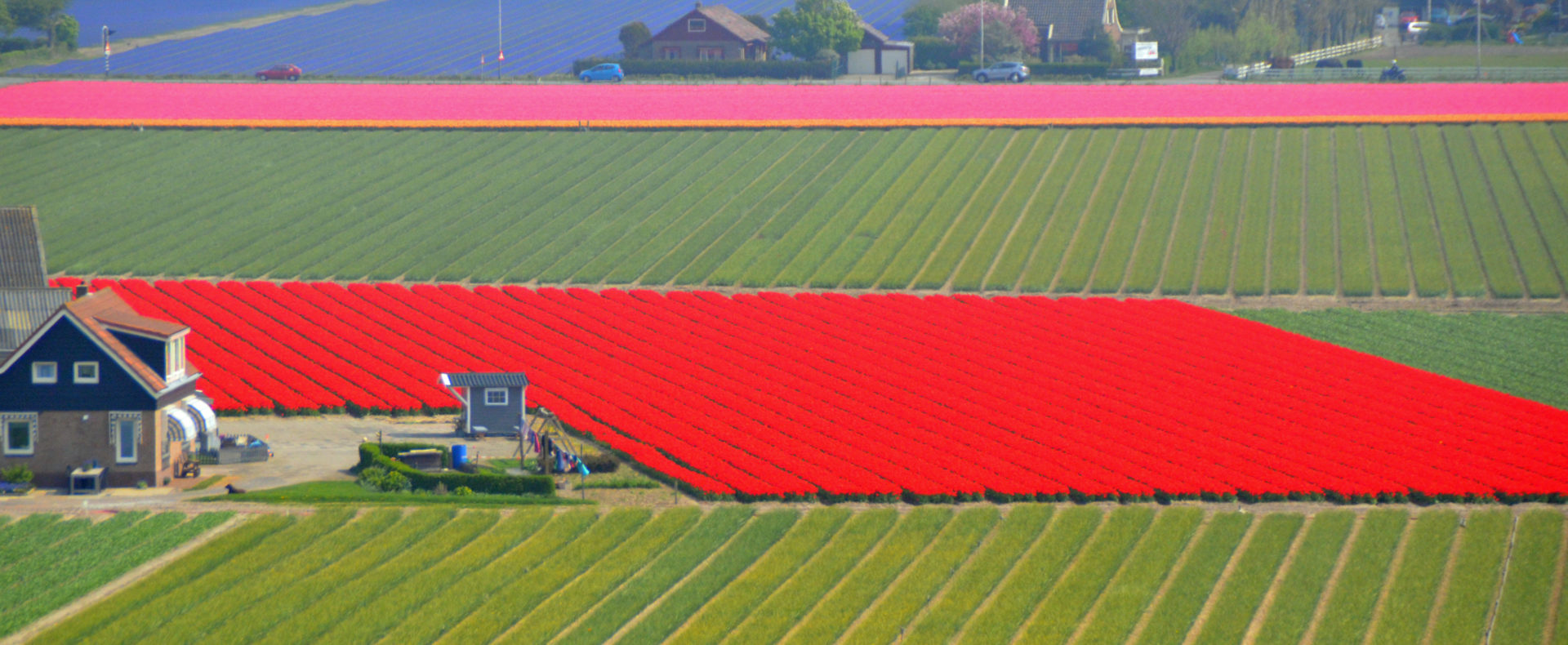 A short time later I noticed that the group was getting quite stretched out and dropped back to make sure I could see Marielle who always acted as the back patrol. I kept Josee and Arnaud in view and I presumed they could see Brigitte. Katherine and Marielle who were further back. Albert sometimes had a tendency to get focused on the way ahead and forget about what was or was not behind him. We came to a turn and I waited for Josee and Arnaud to come into view which they did and I pedalled on to find the rest of the group stopped for a breather. After five minutes it was apparent that the last three must have missed the turn and I told Albert who tore off after them. While he was gone I noticed a huge black bull rubbing his very long and lethal horns against a tree trunk about 100 yards away. He looked exactly like one of those Spanish bulls that are bred for the bullfighting arena. Fortunately he didn't seem interested in us and in particular my bright red jersey.
Albert returned with the trio of missing cyclists who had not in fact missed the turn because they never got there. Brigitte had gotten one of her shoelaces entangled in her sprocket which led to another crash. It took a few minutes to unravel the lace and get moving again. I could tell from Brigitte's demeanor that she and her electric bike were about to become estranged.
We entered the seaside resort of Egmond aan Zee on the North Sea which seemed a pleasant enough if rather pedestrian place. There were the usual jumble of hotels, restaurants, carnival rides and beach activities that had attracted an enormous number of people to the beach which was nowhere near as nice as Castricum. I couldn't help but notice this one hotel.

The town did have a very nice lighthouse dedicated to Jan van Speyk, a Dutch naval hero who blew himself and his crew up rather than surrender to the Belgians, of all people.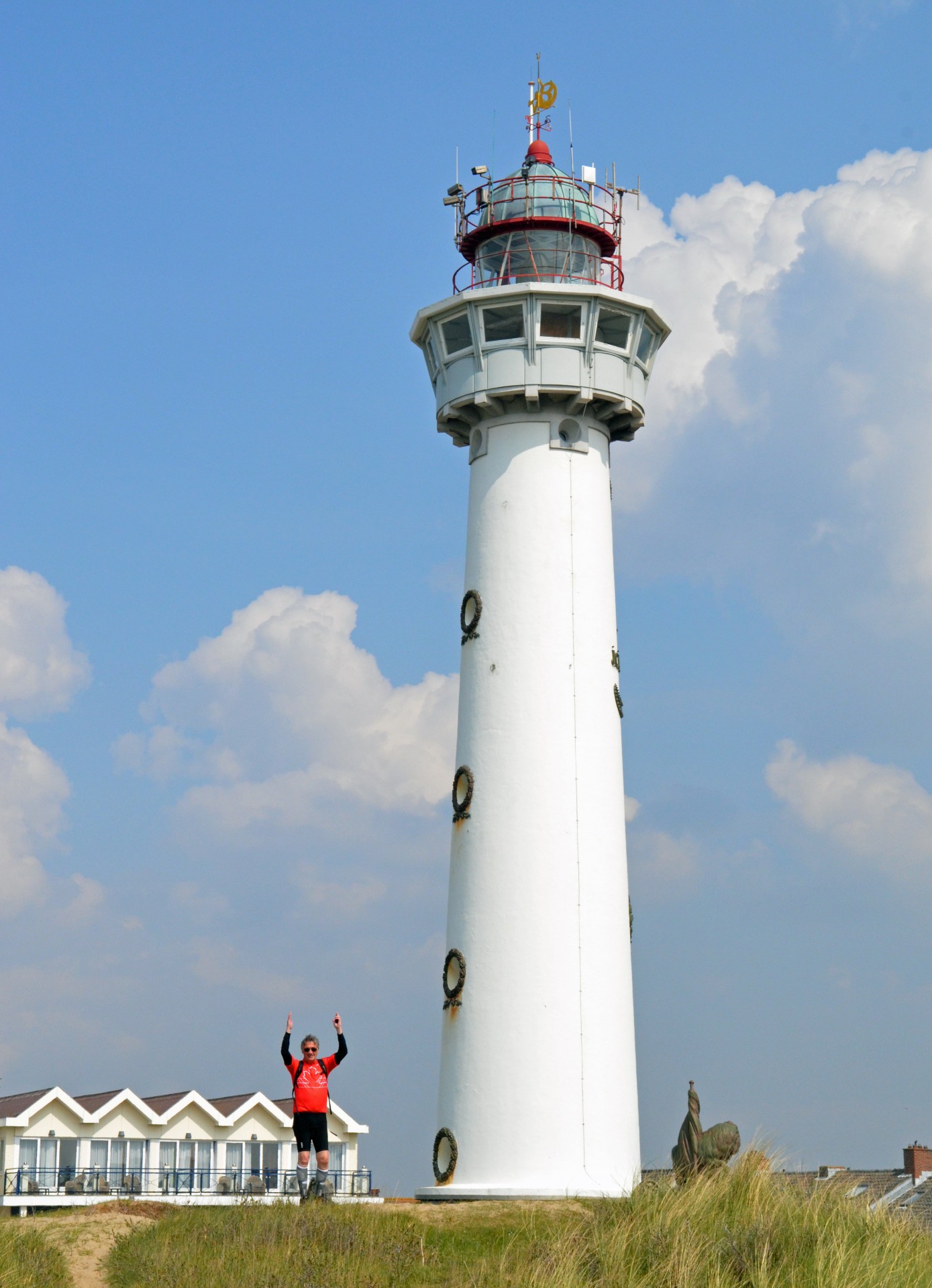 We had not packed a lunch that day because we knew we had the option of eating in Egmond. I was getting tired of sandwiches every day. The restaurant we chose had menus only in Dutch and German and I took an educated guess at what I thought was some sort of Dutch specialty – turns out it was a sandwich, but a pretty good one.
Alkmaar
From Egmond we had another nice ride into the small city of Alkmaar which to my mind rivaled Haarlem and Leiden as the prettiest and most historic city on our trip. We entered via the historic city lock.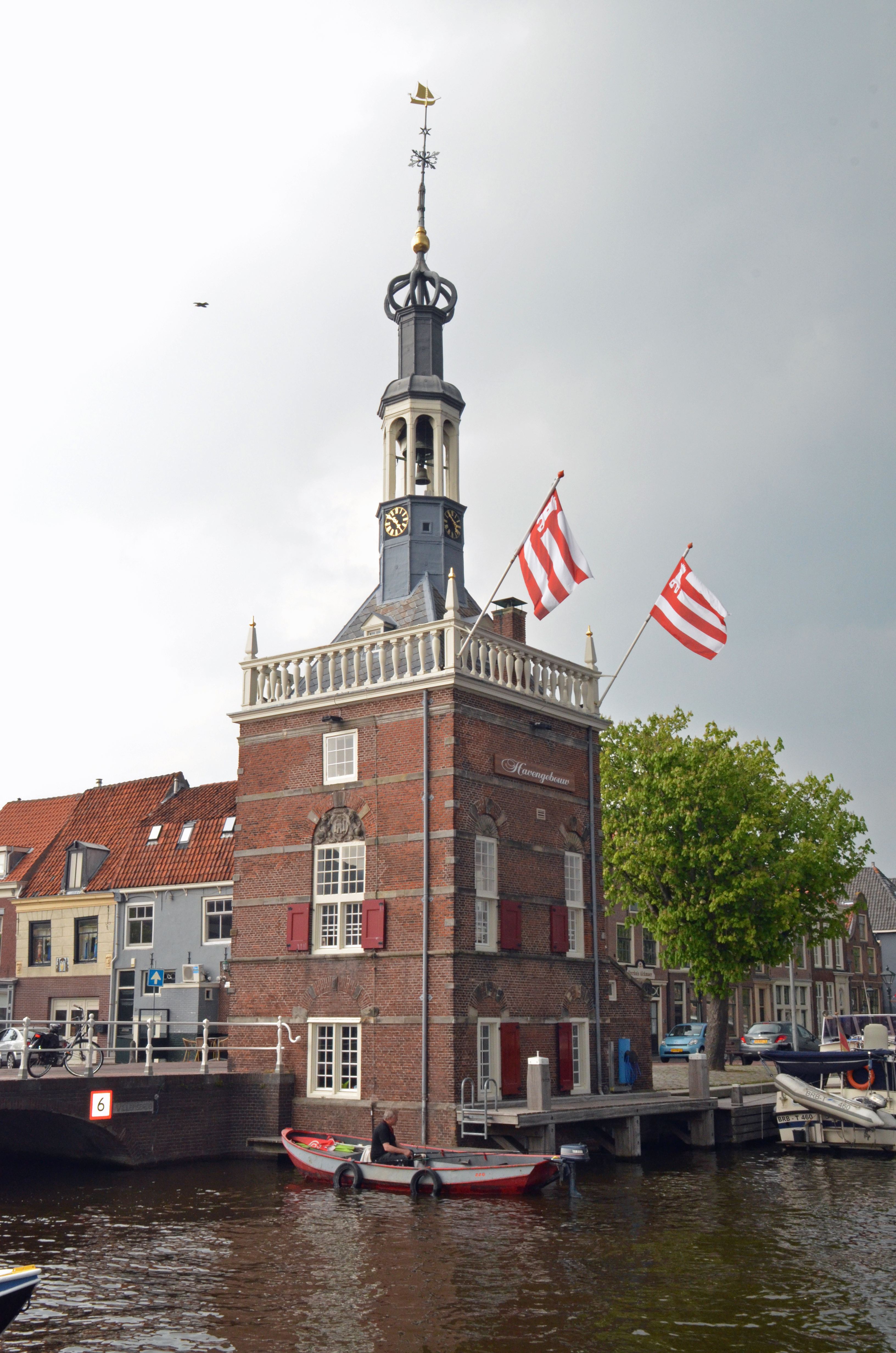 The central square of Alkmaar has one of the nicest weigh houses in Holland and nearby are the national cheese and national beer museums. What a great combination. It made me wonder, "Why doesn't Canada have a national beer or cheese museum?" It's not like we don't make great cheese and beer.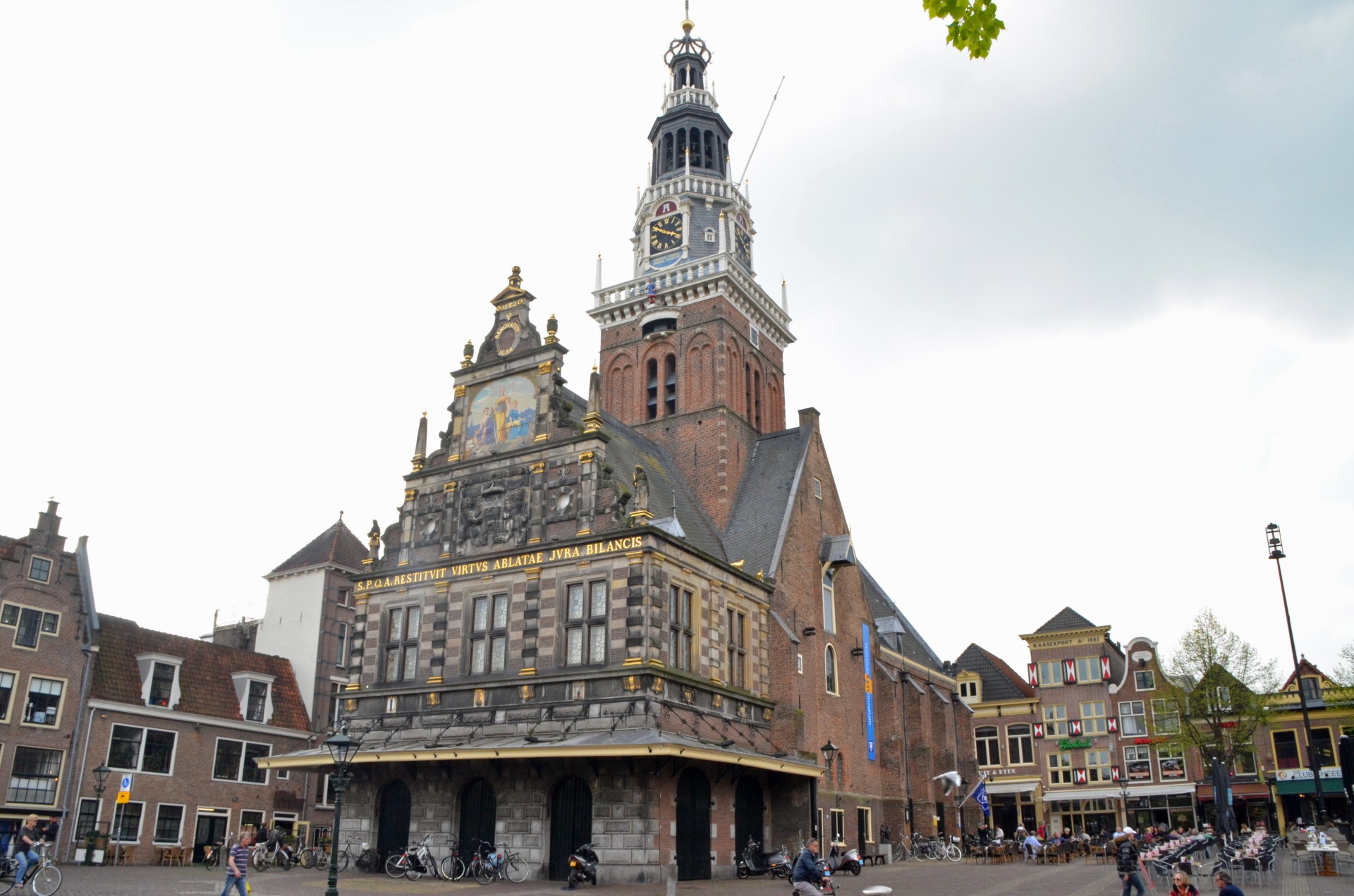 Walking around Alkmaar it doesn't take long to see why it is the centre of Dutch cheese making as there is cheese for sale everywhere. You might be thinking, what about Gouda and Edam – aren't those the cities that are famous for their cheese? Correct, except that I'm starting to realize that in Holland pretty well all the cheese is made the way we saw it done a few days ago and so there is not a great difference between cheeses from Edam, Gouda or Alkmaar, except perhaps for the flavoured varieties.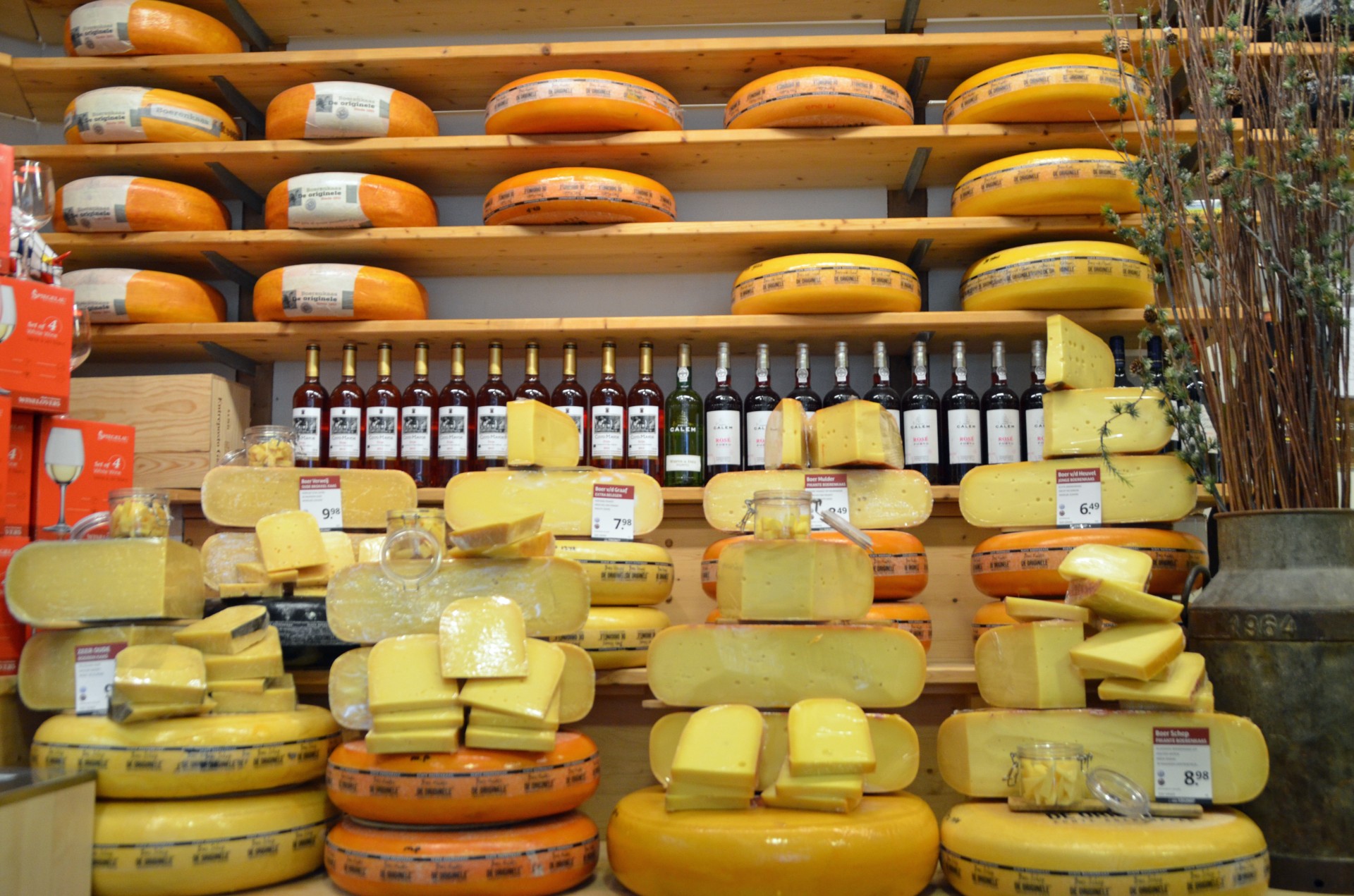 Alkmaar is a delight to walk with one interesting streetscape after another.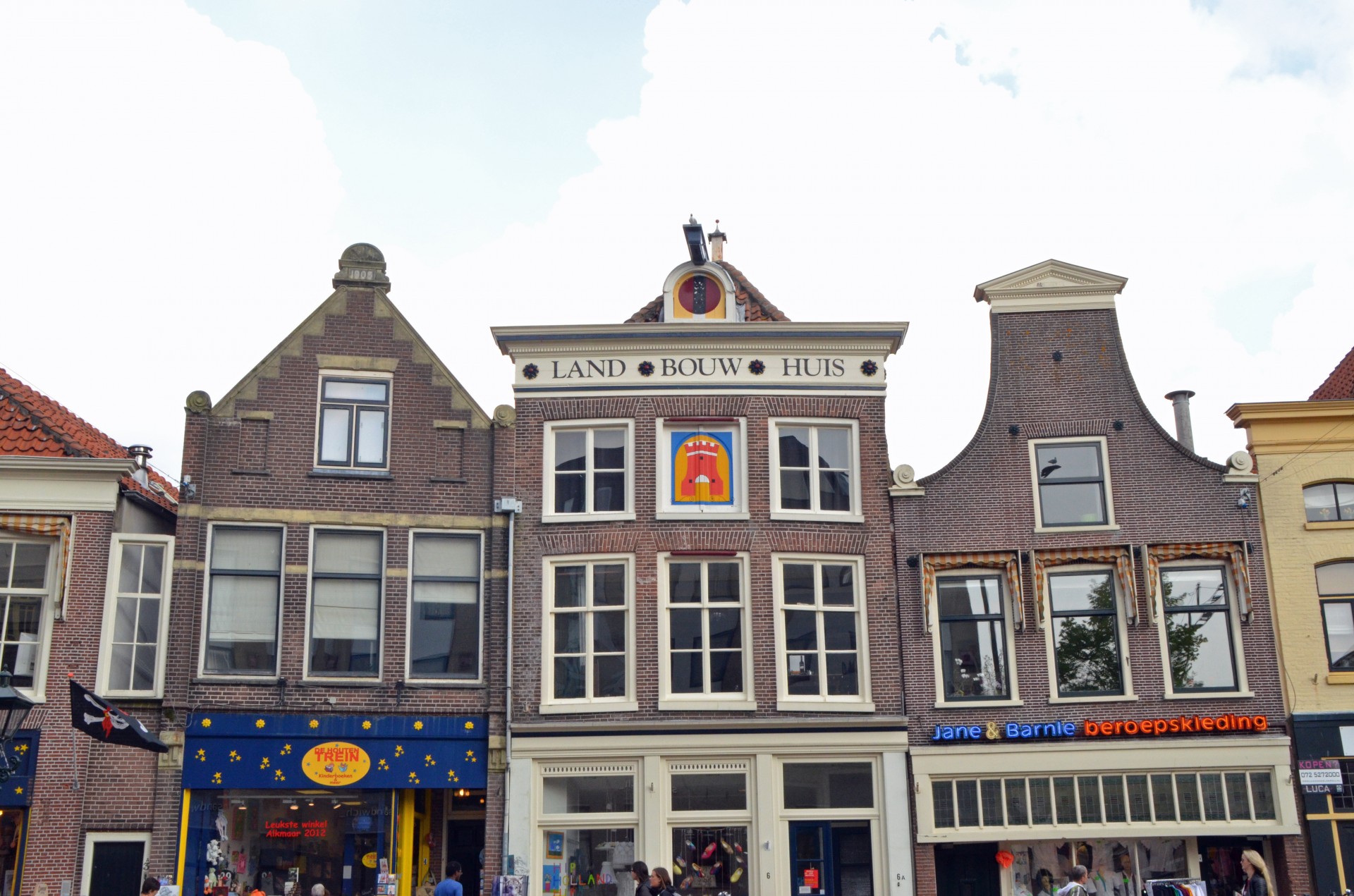 These impossibly narrow houses may seem unusual, but think of the Little House in Toronto which is even smaller.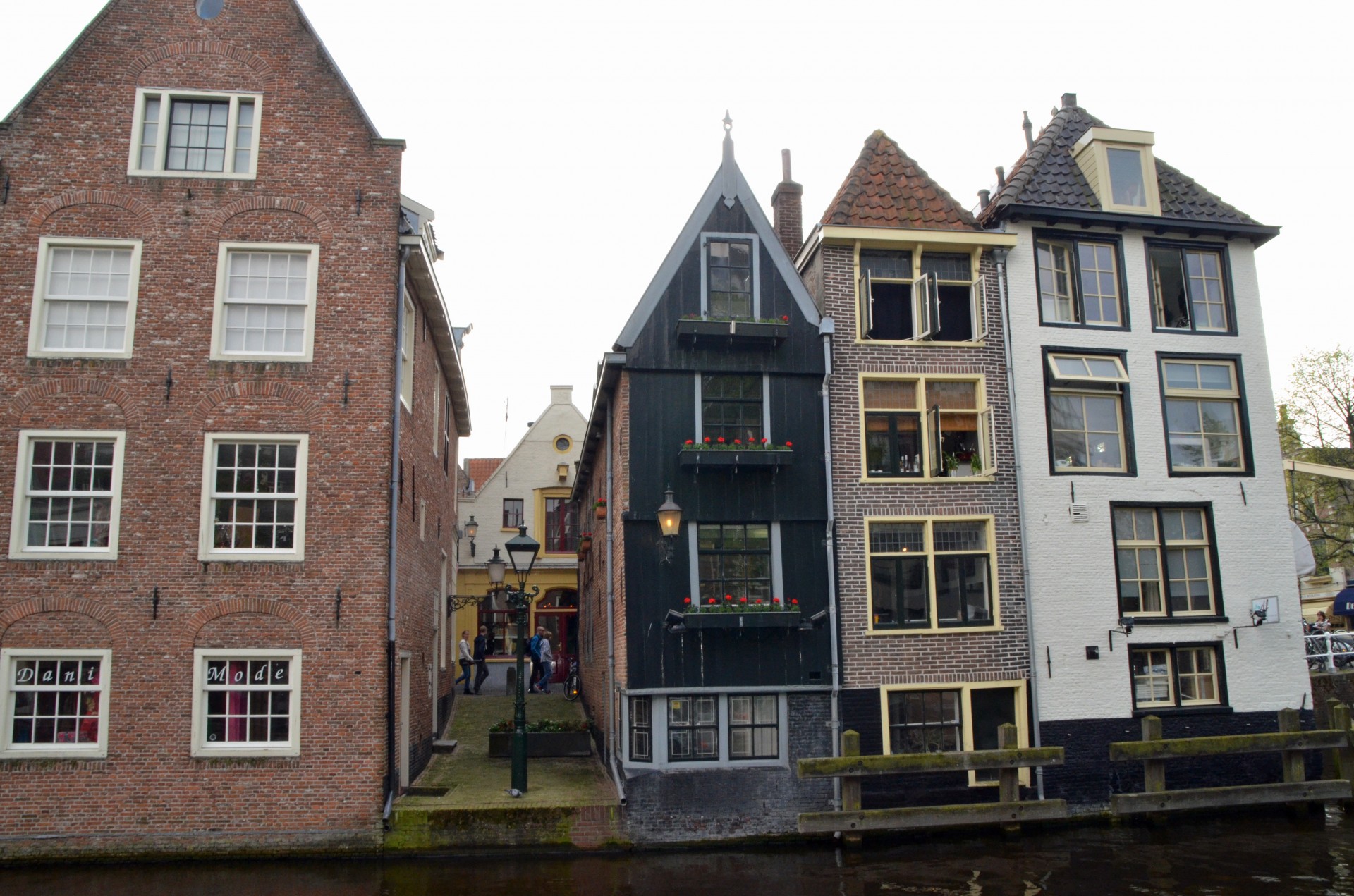 The Zwaan is moored along the Kanaalkade directly across from a Beatles' museum. Apparently the rather tenuous connection with the Beatles is that John Lennon's first guitar was made in Alkmaar. That may be true, but according to the recent exhaustive history of the Beatles Tune In Vol. I by Mark Lewisohn, which by coincidence I am listening to in my spare time, the actual guitar was a piece of crap – so I'm giving the museum a pass.
Brigitte announces at dinner that she and her electric bike are getting a divorce – she will be a passenger on the Zwaan for the rest of the trip. Marije says fine, but be prepared to swab the decks. I'm pretty sure she's not serious, but you never know.
Dorus produces a fine mild but very flavourful curried chicken as the evening meal's centrepiece followed by fantastic cardamon ice cream. His hits just keep on coming.
Once again it has been a fantastic day of cycling through the North Sea sand dunes to this lovely little city of Alkmaar. Tomorrow Alison and I are going to strike out on our own as we traverse the fields and villages of De Beemster, a UNESCO World Heritage Site. Please join us.
Tot ziens.