Smith Rock State Park – Beautiful in Autumn
A few years ago the state of Oregon came up with the brilliant idea of designating the 7 Wonders of Oregon in a marketing campaign that has paid off remarkably well. Herodotus came up with the first seven wonders list over 2,500 years ago and they've been a hit ever since. For the record, the 7 wonders of Oregon are 1. The Oregon Coast 2. The Columbia Gorge 3. Crater Lake 4. The Painted Hills 5. Mount Hood 6. The Wallowas Mountains and 7. Smith Rock, which I'm going to write about in this post.
The Creation of Smith Rock
Most people are not aware of just how much of the landscape of Oregon was created by relatively recent volcanic activity. By recent, I mean 30 million years ago or so as contrasted with some areas of the globe that trace their origins back as far as two billion years.  The eruption of nearby Mount St. Helens in 1980 and as recently as 2008, is a reminder that the volcanic forces at work all along the southern Cascades are very much still active and more is almost certain to come in the future.
Smith Rock is what remains of the edges of a giant volcano that collapsed into itself creating a caldera which in turn was filled with volcanic ejecta from nearby volcanoes, hardening into rock as it cooled. As if that wasn't enough, the area was then capped off with a much harder basalt layer that overflowed the region just 500,000 years ago. Finally, the Crooked River did its work and split the rock into two distinct sides with the river flowing in between them. The sheer cliffs rise as high as 600 feet from the valley floor on either side. One might say it was a multi-generational effort by Mother Nature to create what today is simply one of the most stunning landscapes you will find anywhere.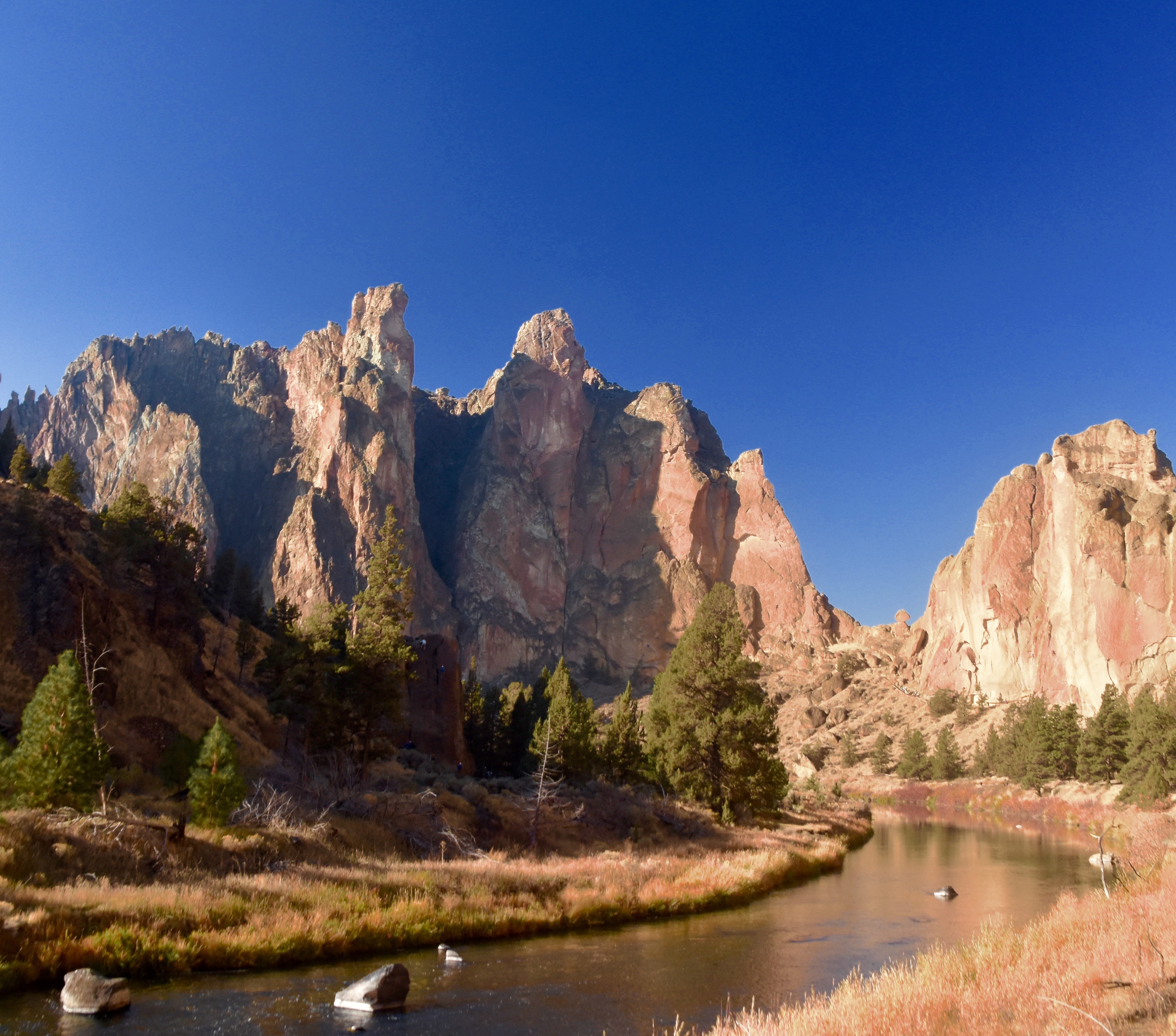 Rock Climbing
Smith Rock was one of the birthplaces of rock climbing in North America. Believe it or not, there are up to 2,000 recognized climbs in Smith Rock State Park of which about 1,000 are anchored i.e. bolted, making it easier for beginners to learn the sport. There are so many climbs at Smith Rock that it even has its own climbing book that describes over 1,800 routes. One could literally spend a lifetime climbing Smith Rock.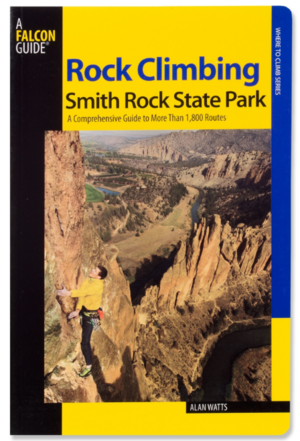 However, my climbing days, if they ever existed, are long behind me and this morning I will content myself with watching those in my group who have chosen to try their hands, no pun intended, at the sport. Here they are headed for what turned out to be a very successful introduction to rock climbing – yes they all made it to the top.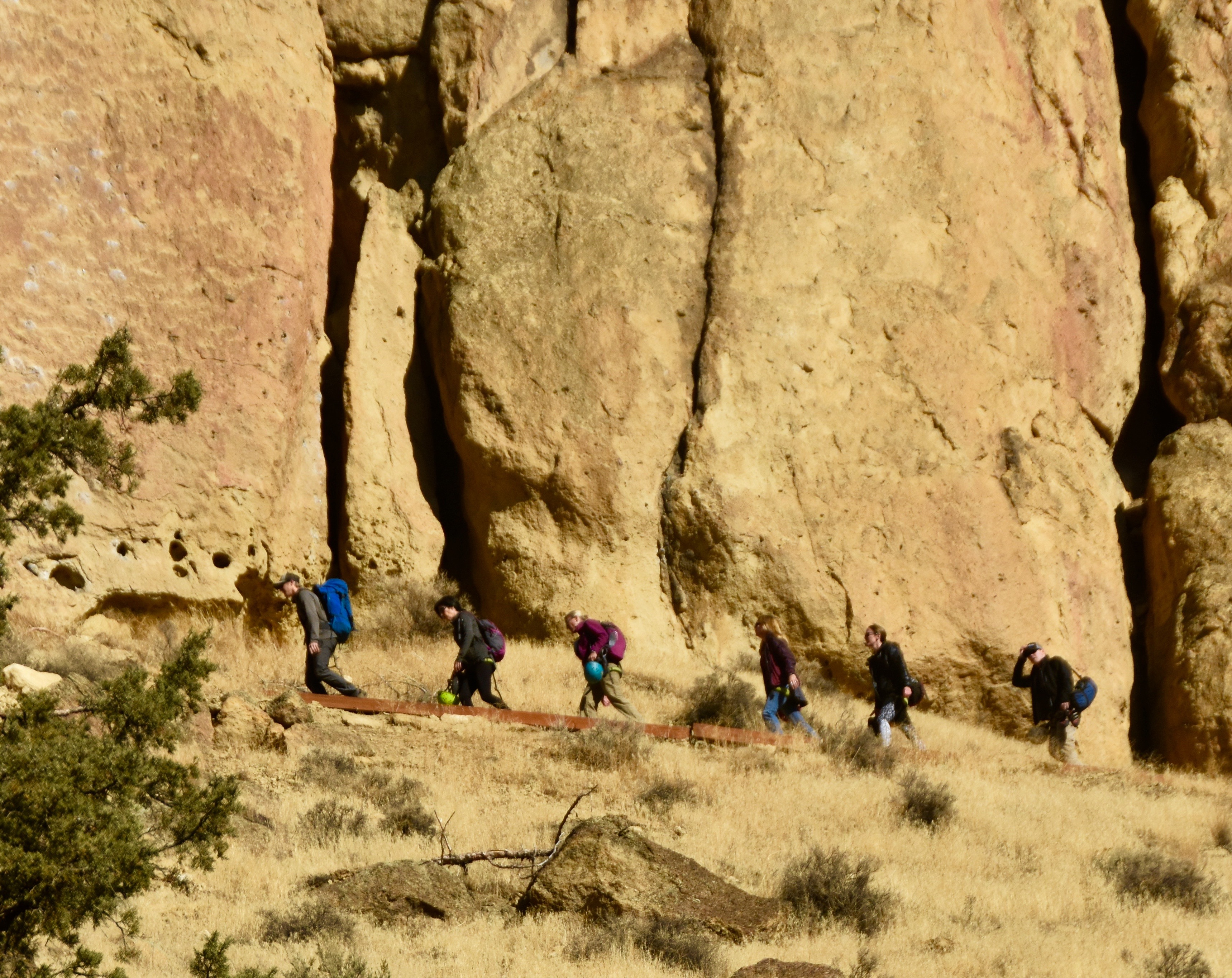 Today there are literally hundreds of people out climbing the rocks.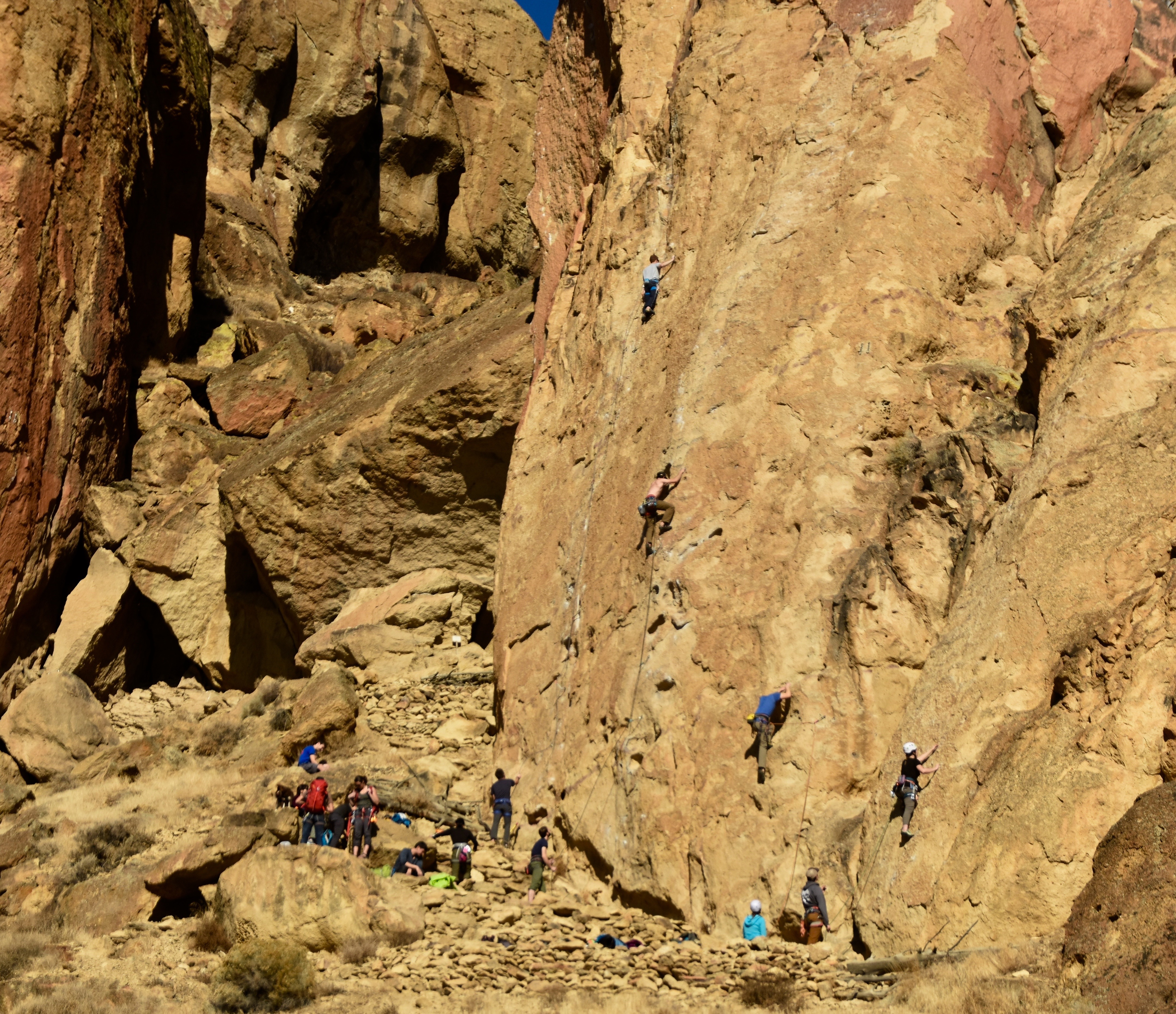 The ultimate goal I suppose is to end up with a view from the top like this guy. Needless to say, if you have any fear of heights, just looking at him will creep you out.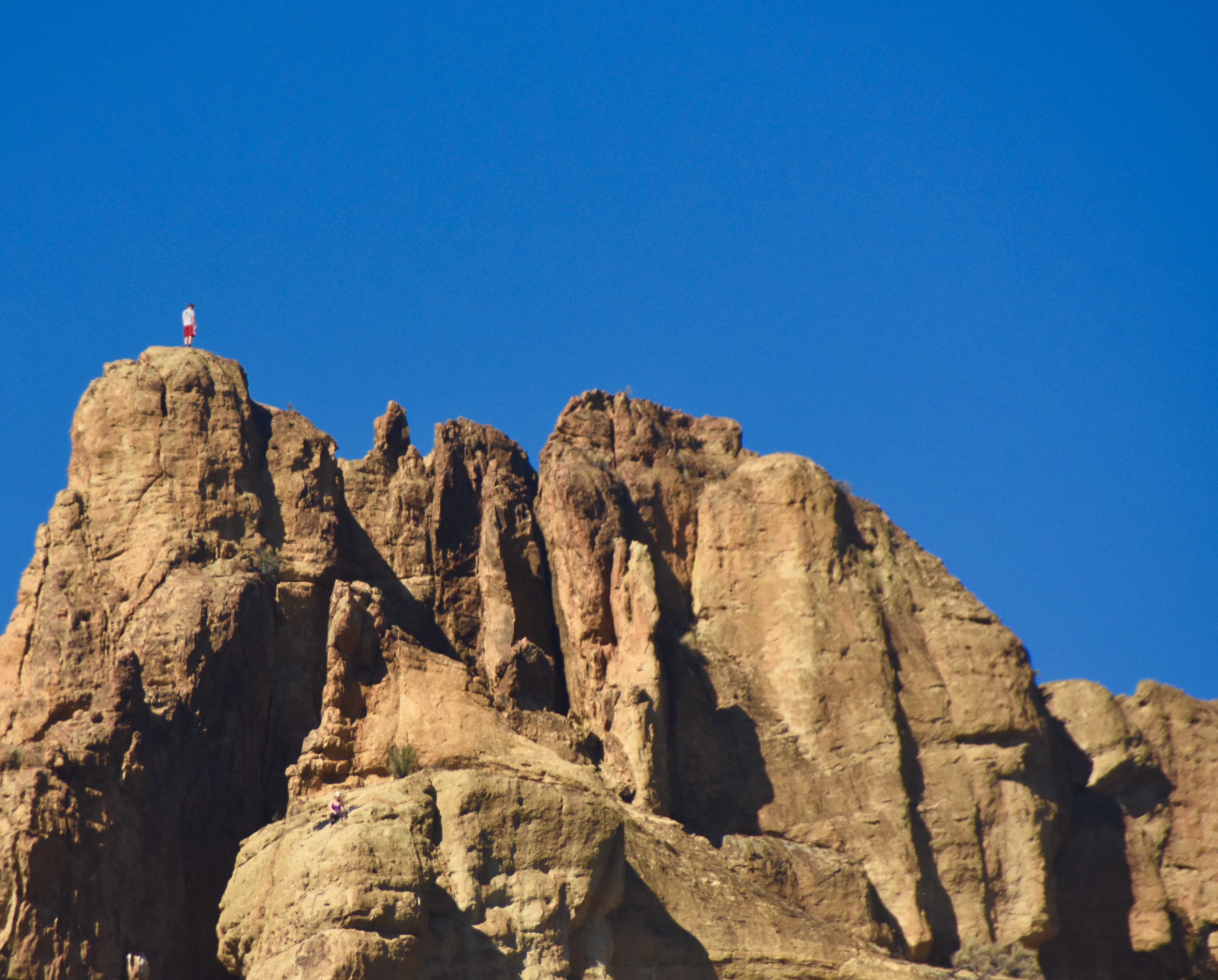 Hiking Smith Rock
Smith Rock is also a great place to hike, especially on a clear day with beautiful fall colours. You can make it as easy or as hard as you want. The most popular hike is Misery Ridge which the volunteer in the park headquarters assures me is not as miserable as it sounds. It takes one along the Crooked River Valley and then up and over Misery Ridge in a 3. 8 mile (6 km.) loop that normally takes about four hours due to the altitude gain and descent. Below is a map of that route.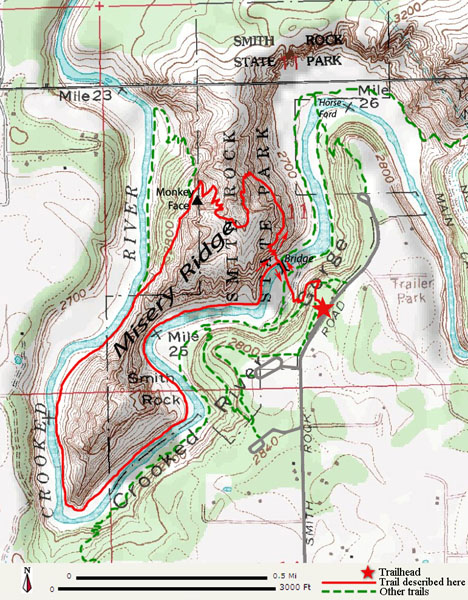 Unfortunately I'm on a schedule which allows only three hours so I'm going to hike out in a clockwise direction along the river to the point where the trail starts to ascend Misery Ridge and then back. It will actually be longer than doing the whole loop, but all on level ground so I can move much faster. Also, my knees will thank me for it.
Mind you, one still needs to get down to the river and back up at the end of the hike.
These are views of Smith Rock from the beginning of the trail before descending to river valley. There is no wind and the temperature is a perfect 60° (15 C).  Can you imagine better vistas on a more perfect day? I can't.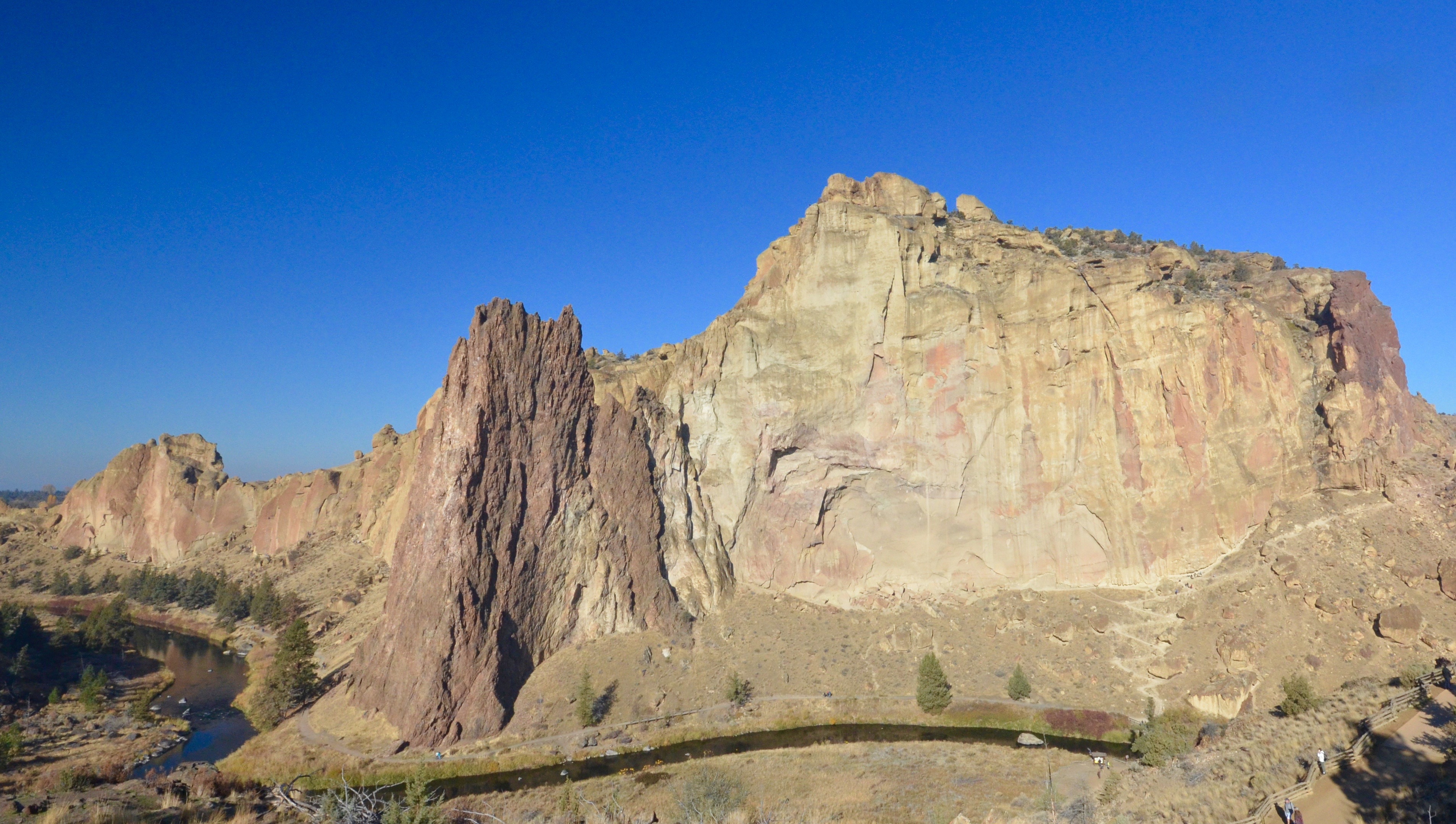 Here is a view that shows how the Crooked River has bisected Smith Rock.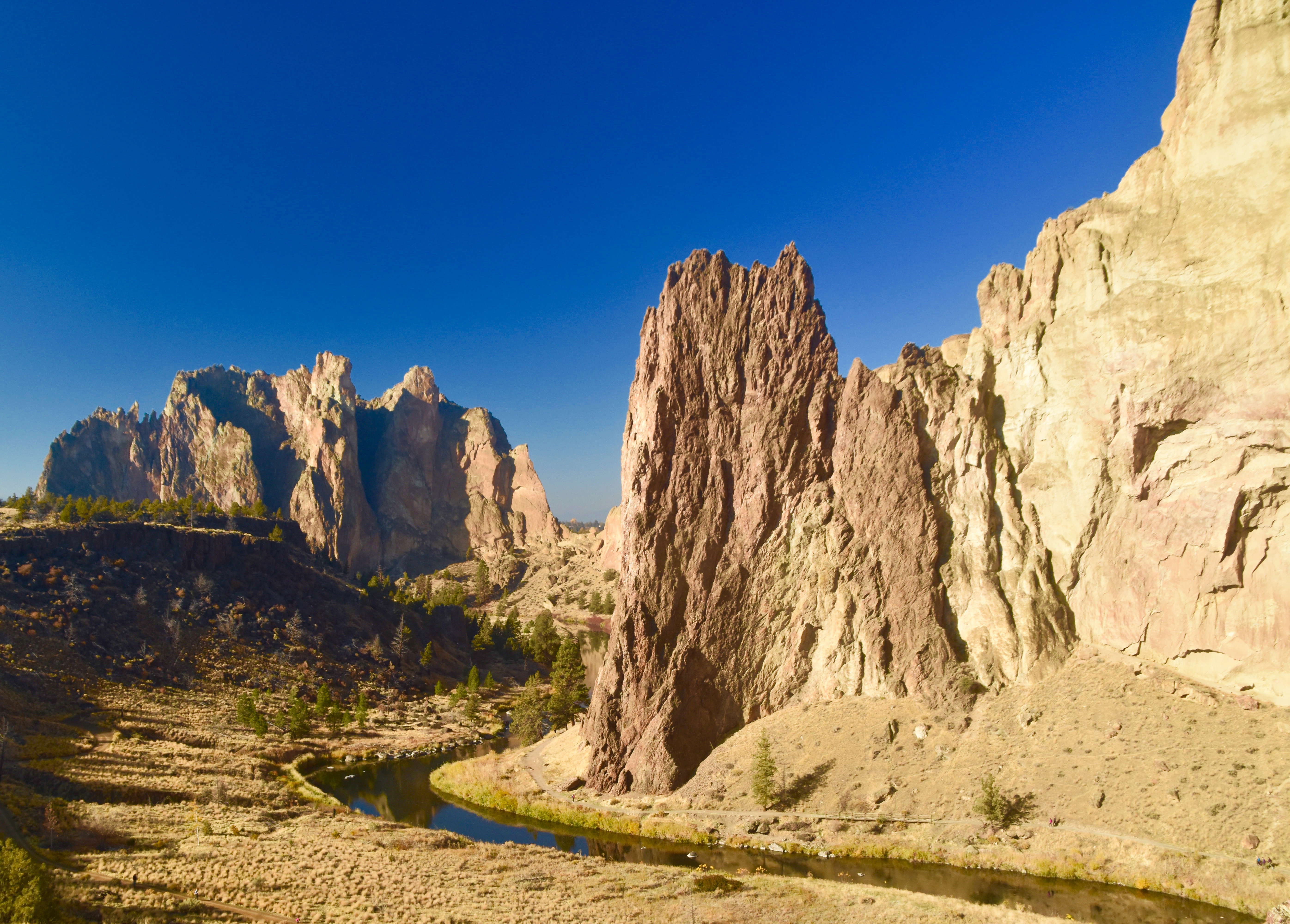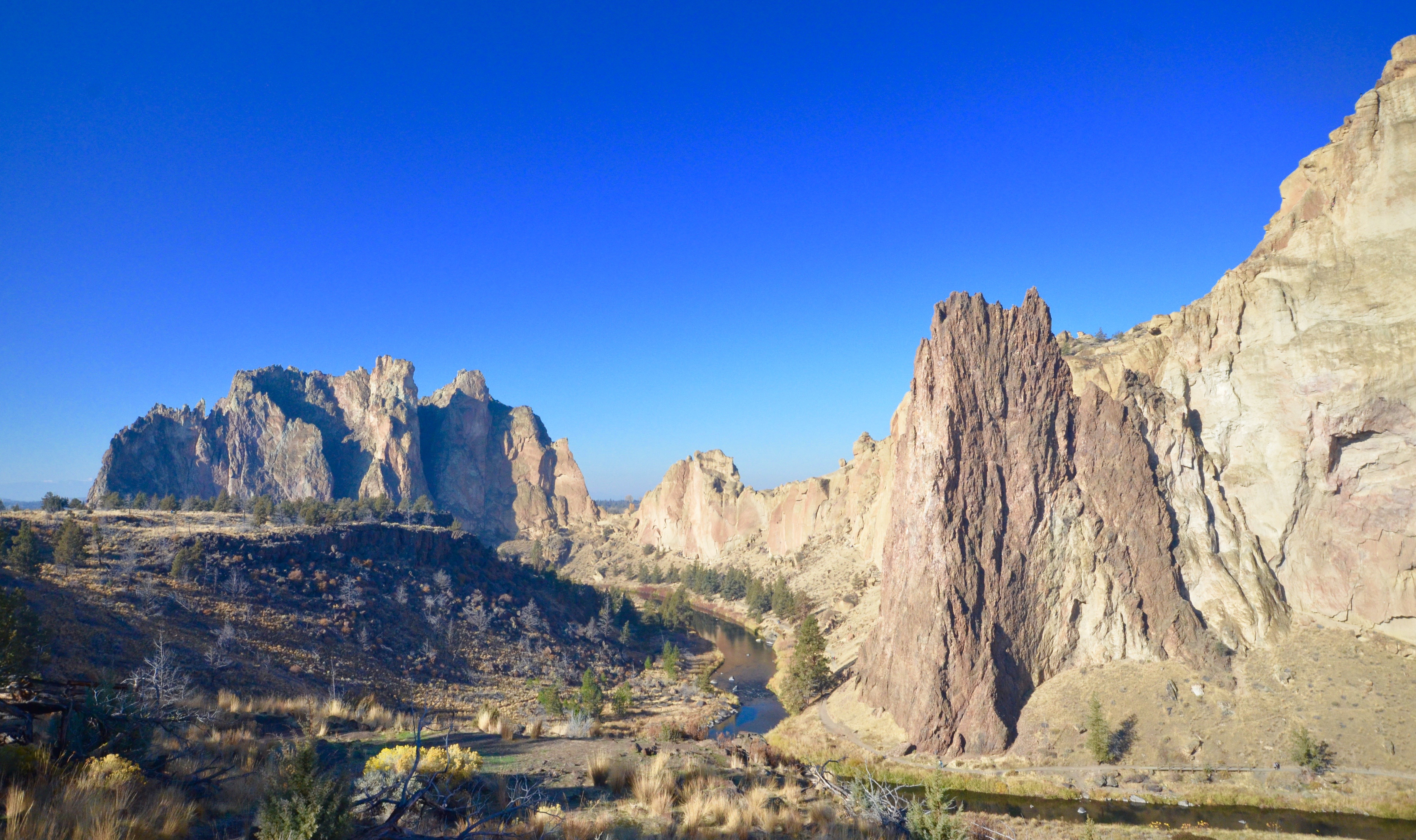 You can descend to the bridge that crosses the river and the start of the Misery Ridge loop via the quite steep Chute trail or take a more gentle and much longer roundabout trail that gets to the same starting point. I opt for the Chute on the way out and the easier route on the way back. The next two hours were among the most pleasant of my many hiking days and I'll just let the pictures do most of the talking from hereon.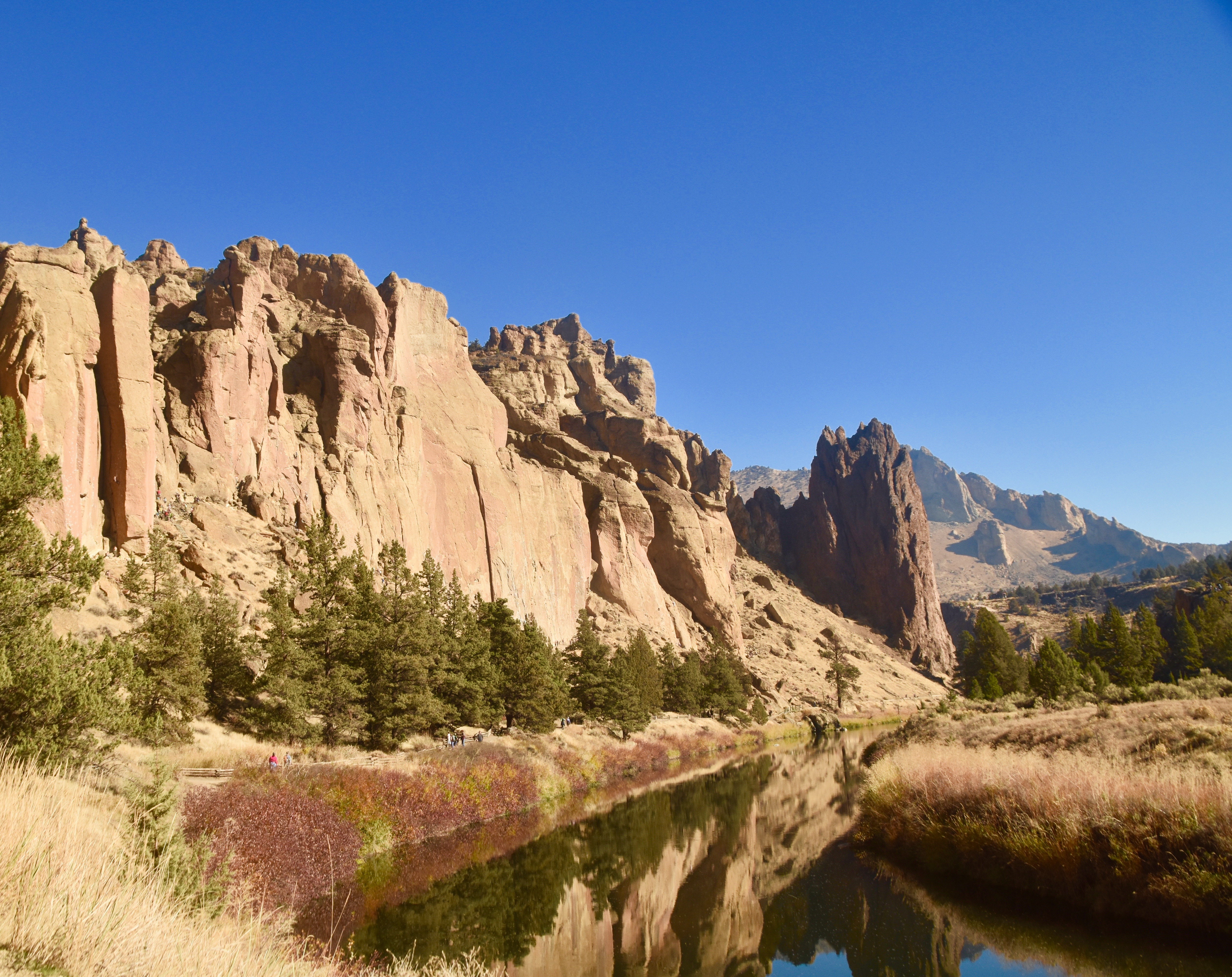 You naturally expect to be captivated by the cliffs and jagged rock formations and I was, but what really caught my eye was the beauty of the Crooked River in its autumnal splendour.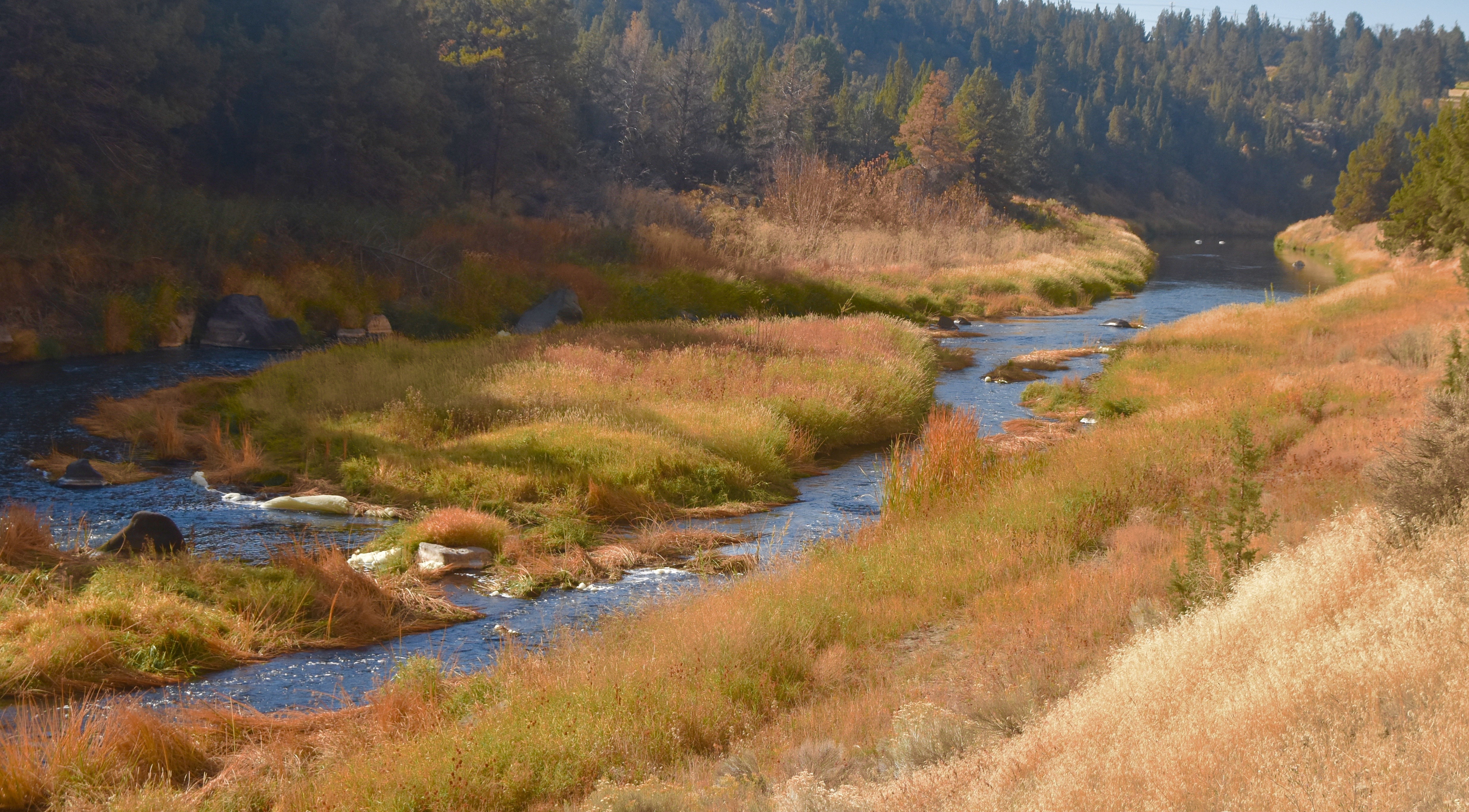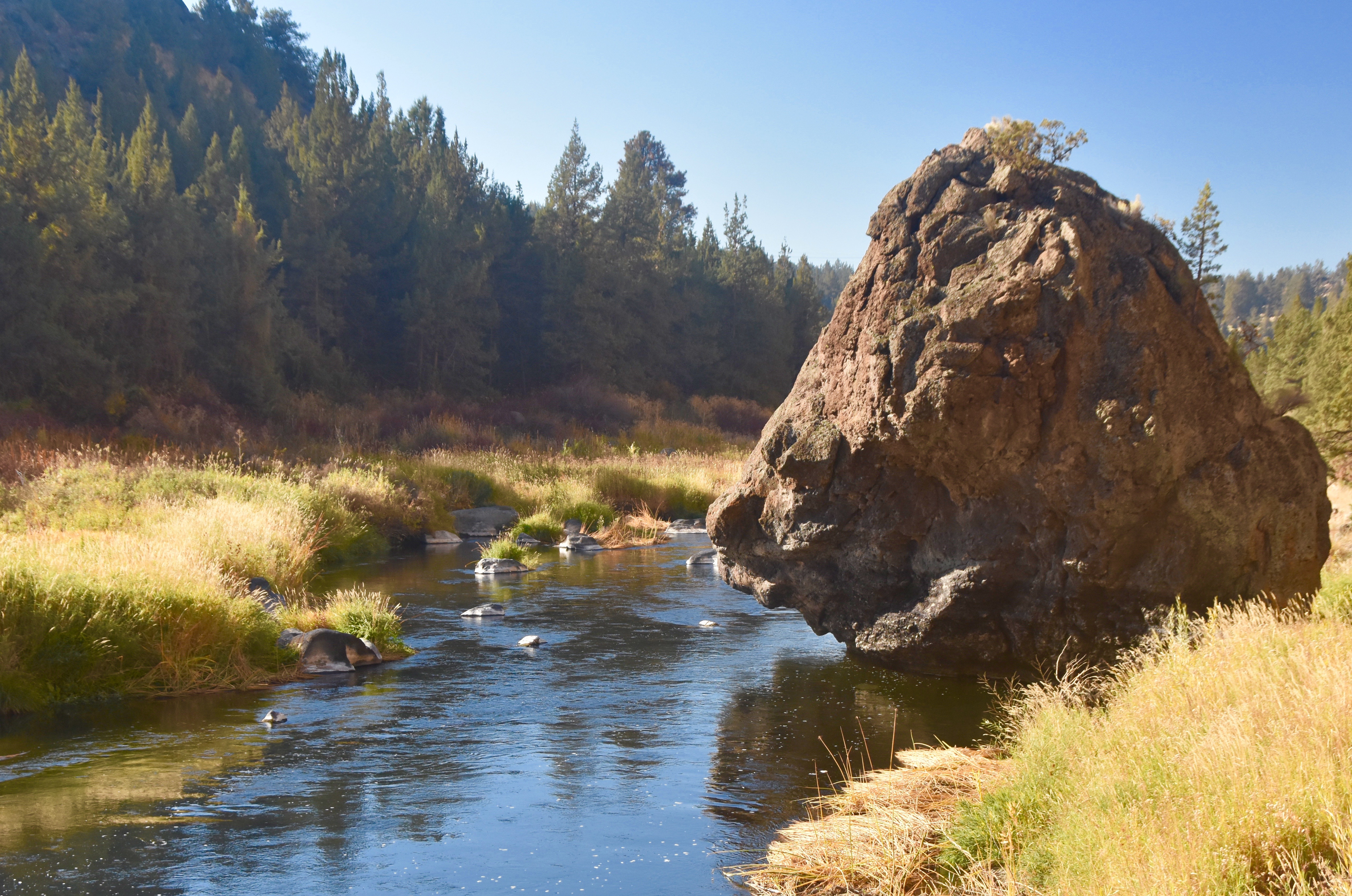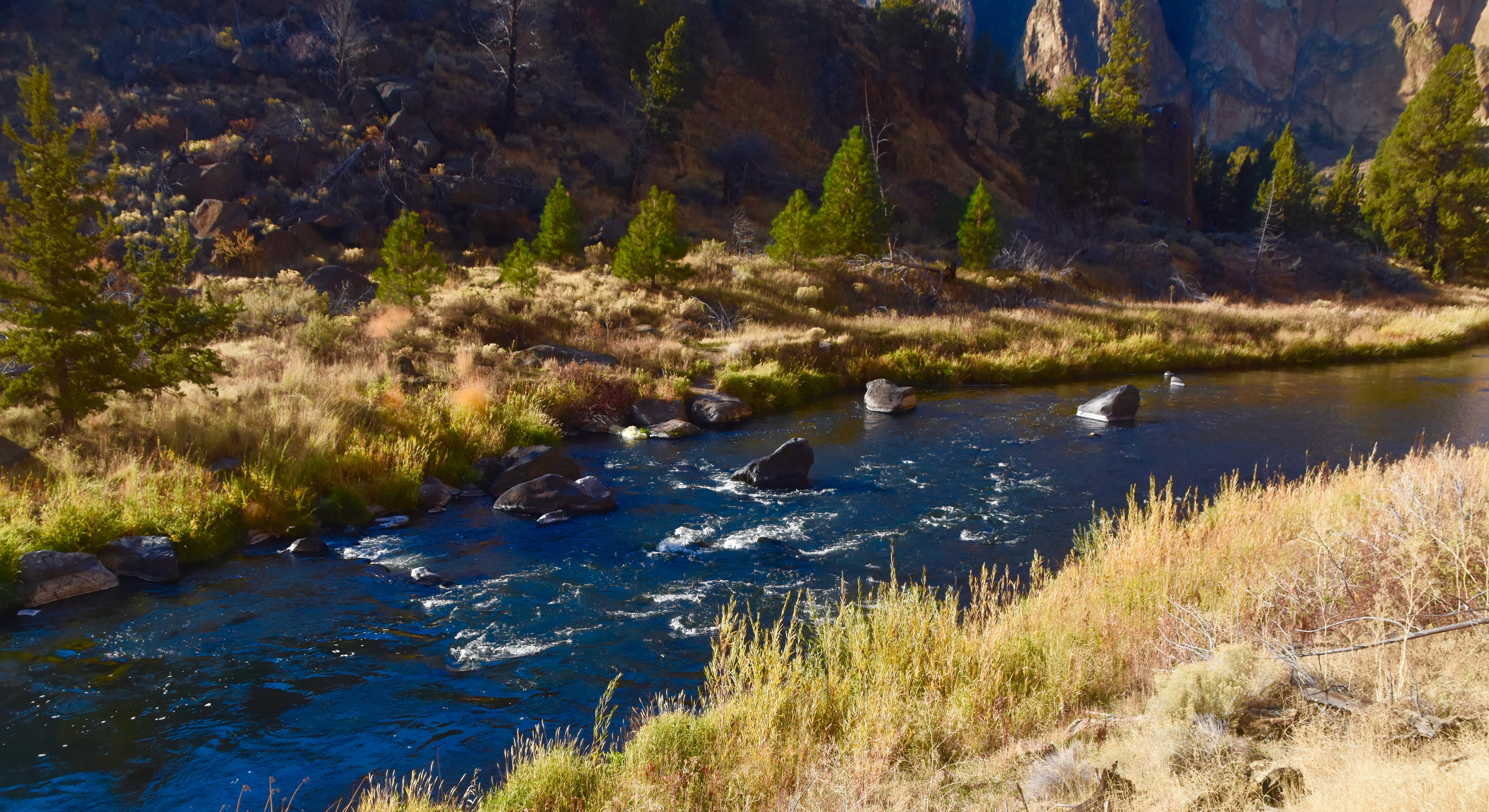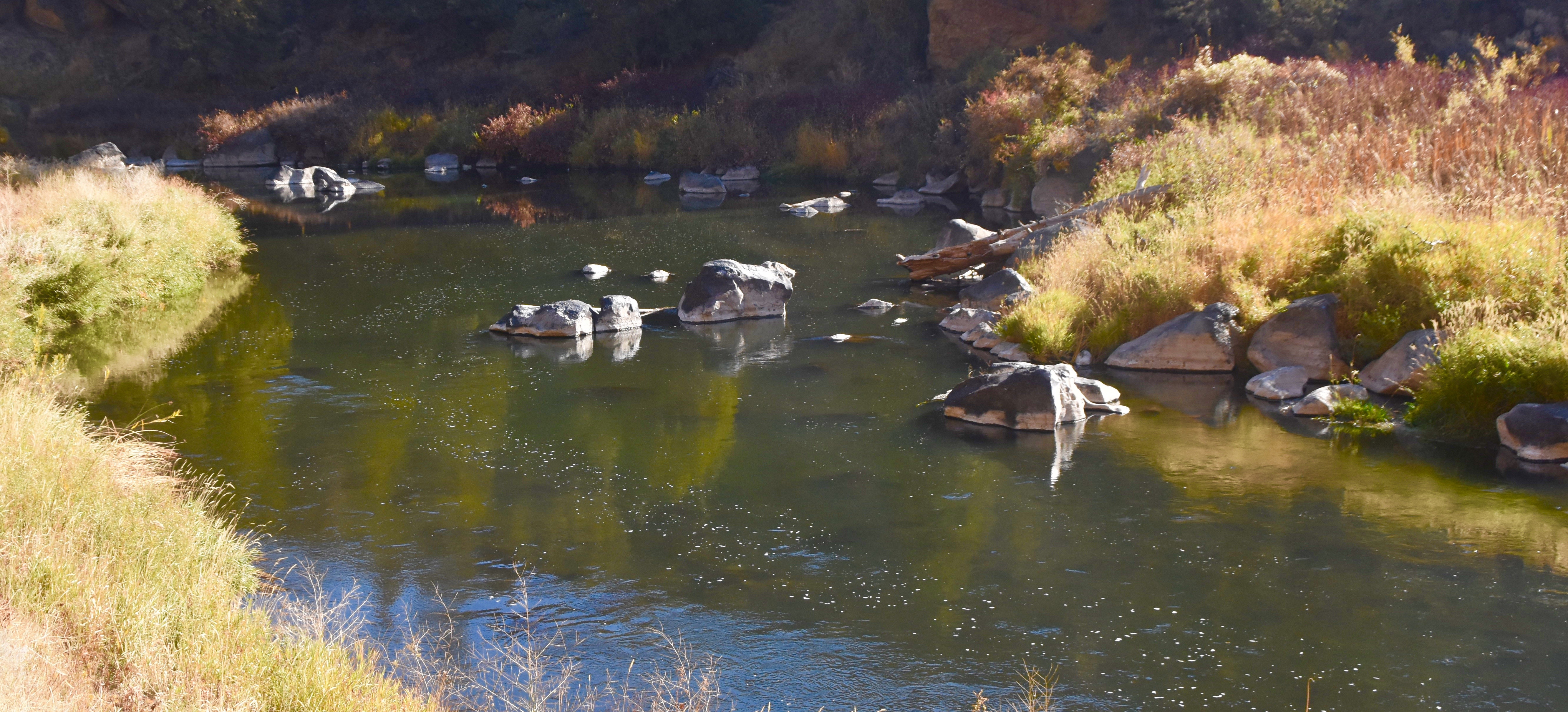 Hiking and rock climbing are not the only activities in Smith Rock State Park. There are designated trails for horseback riding and mountain biking. I also saw a lot of runners, many of whom appeared to be in training for one of those insane ultra marathons that go for huge distances over uneven mountain terrain.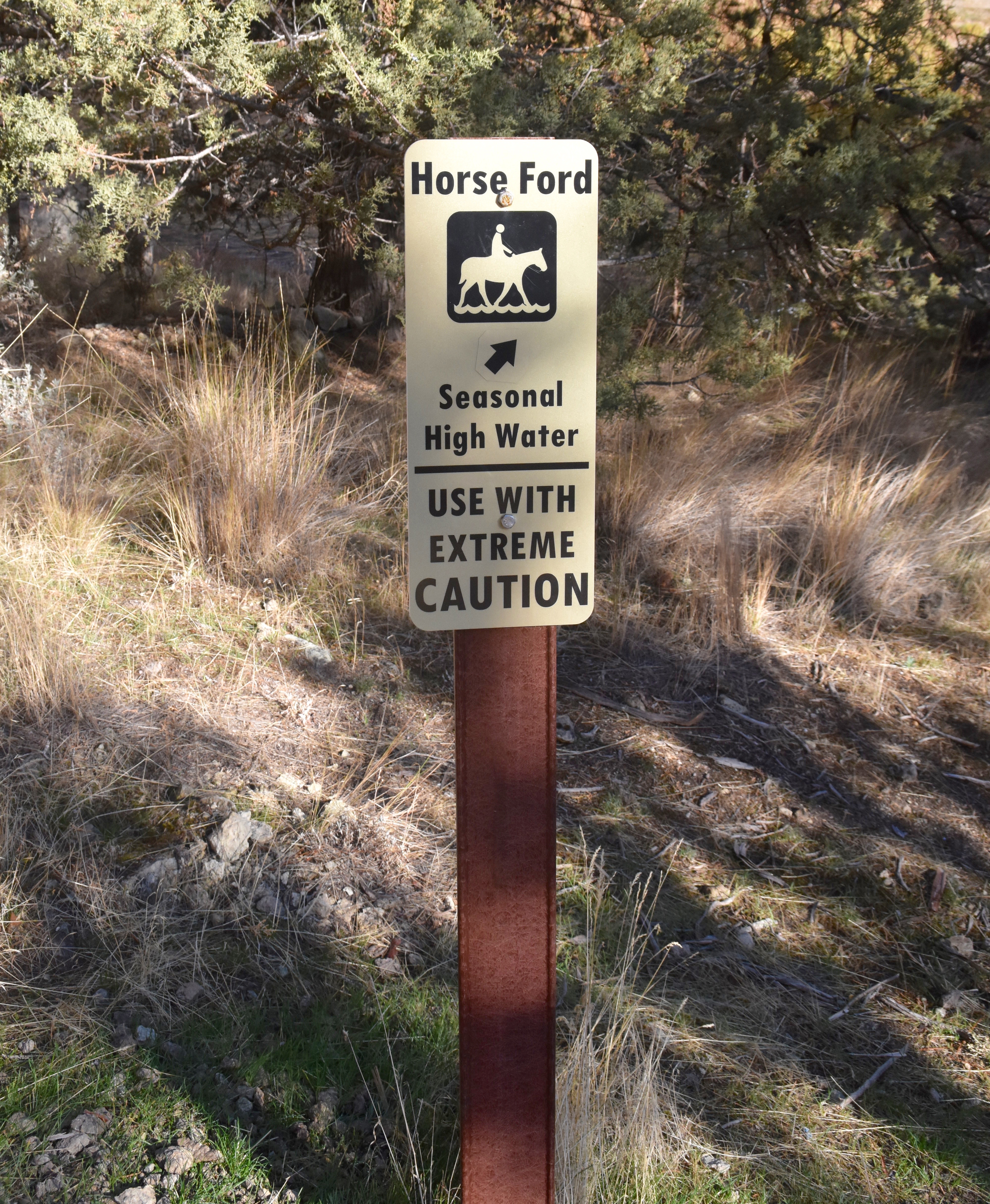 It's not hard to guess the name of this rock formation – yep, it's Snoopy.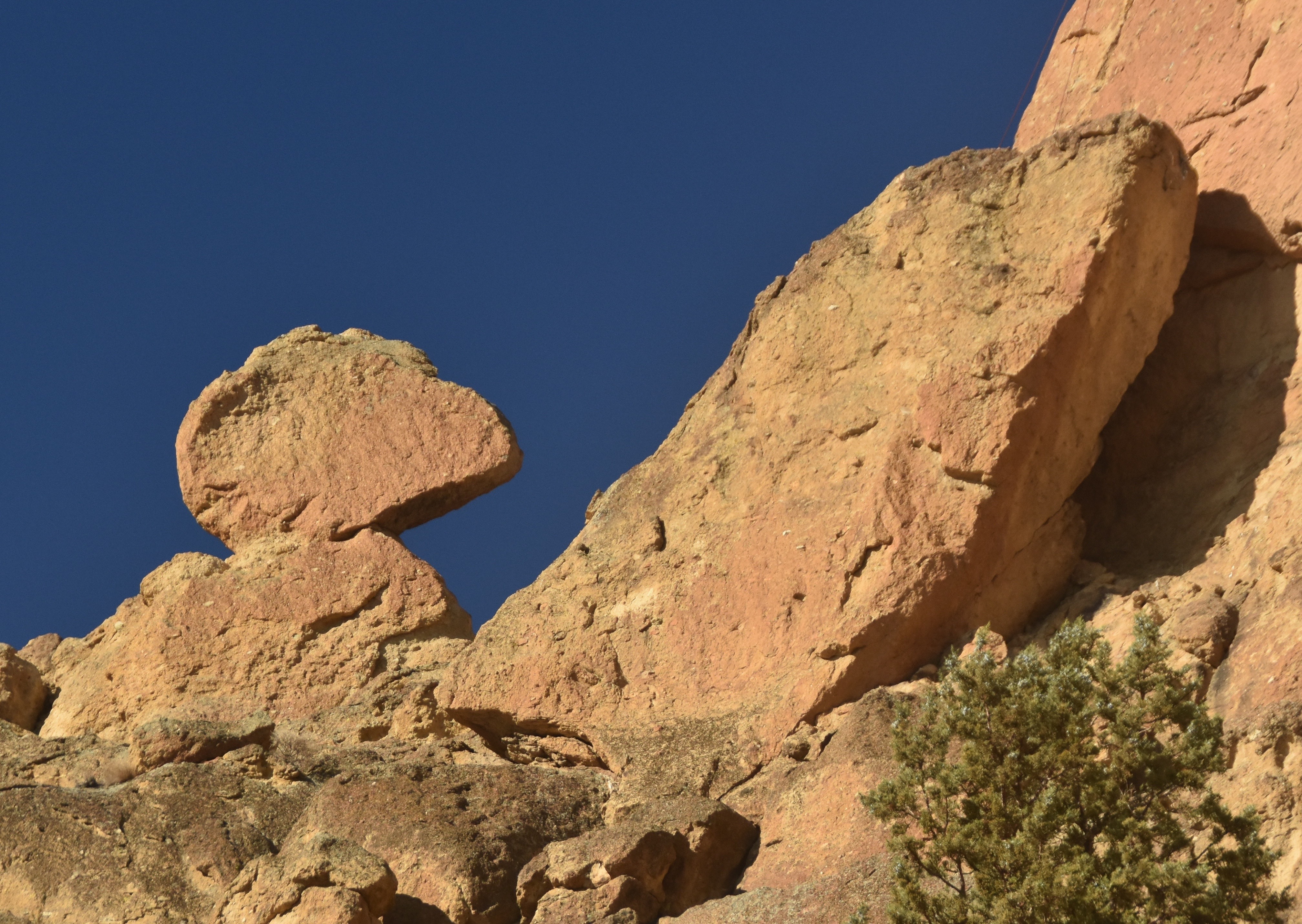 Here's some more climbers heading up a near vertical face.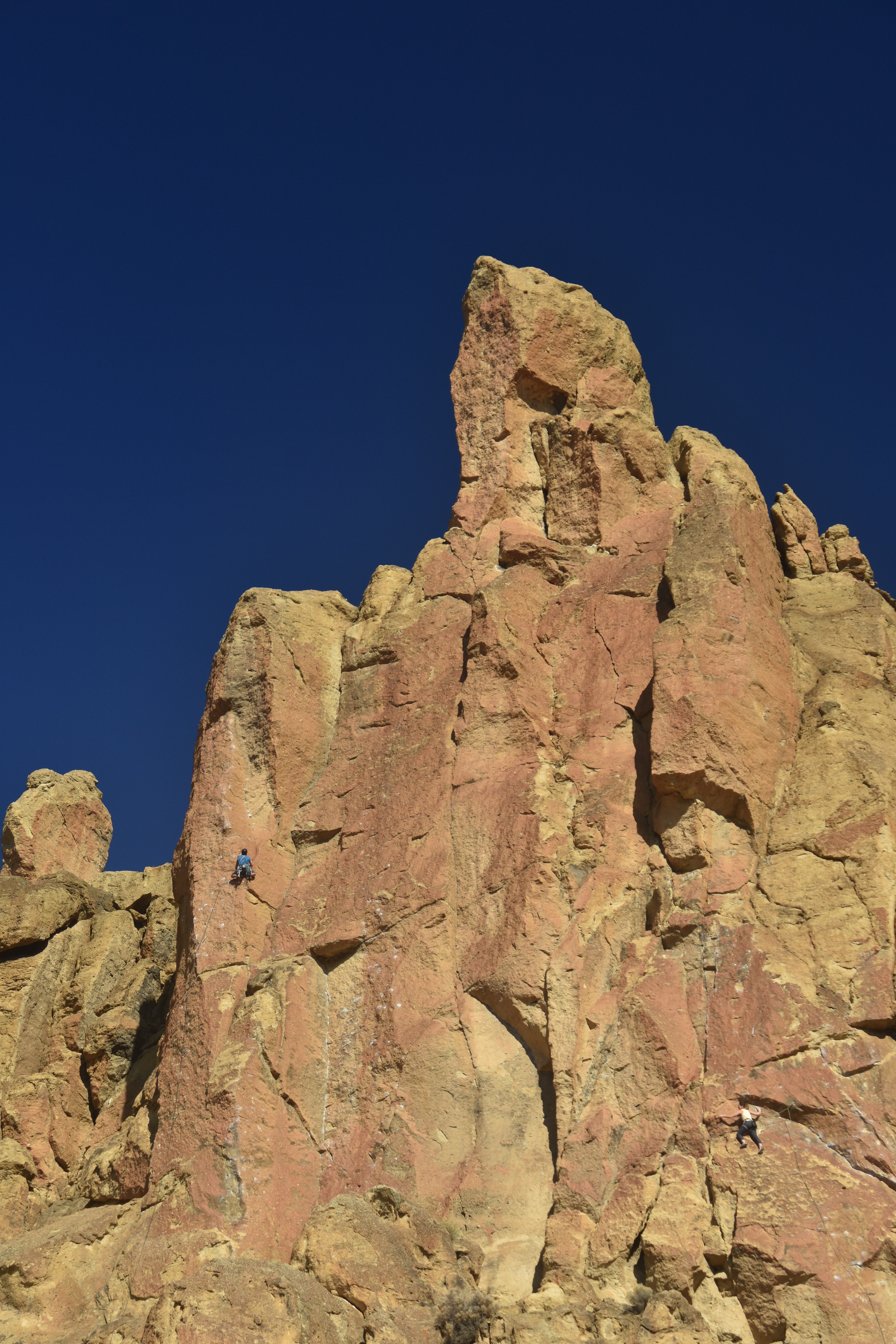 Apparently each and every one of these crags is a destination for experienced climbers.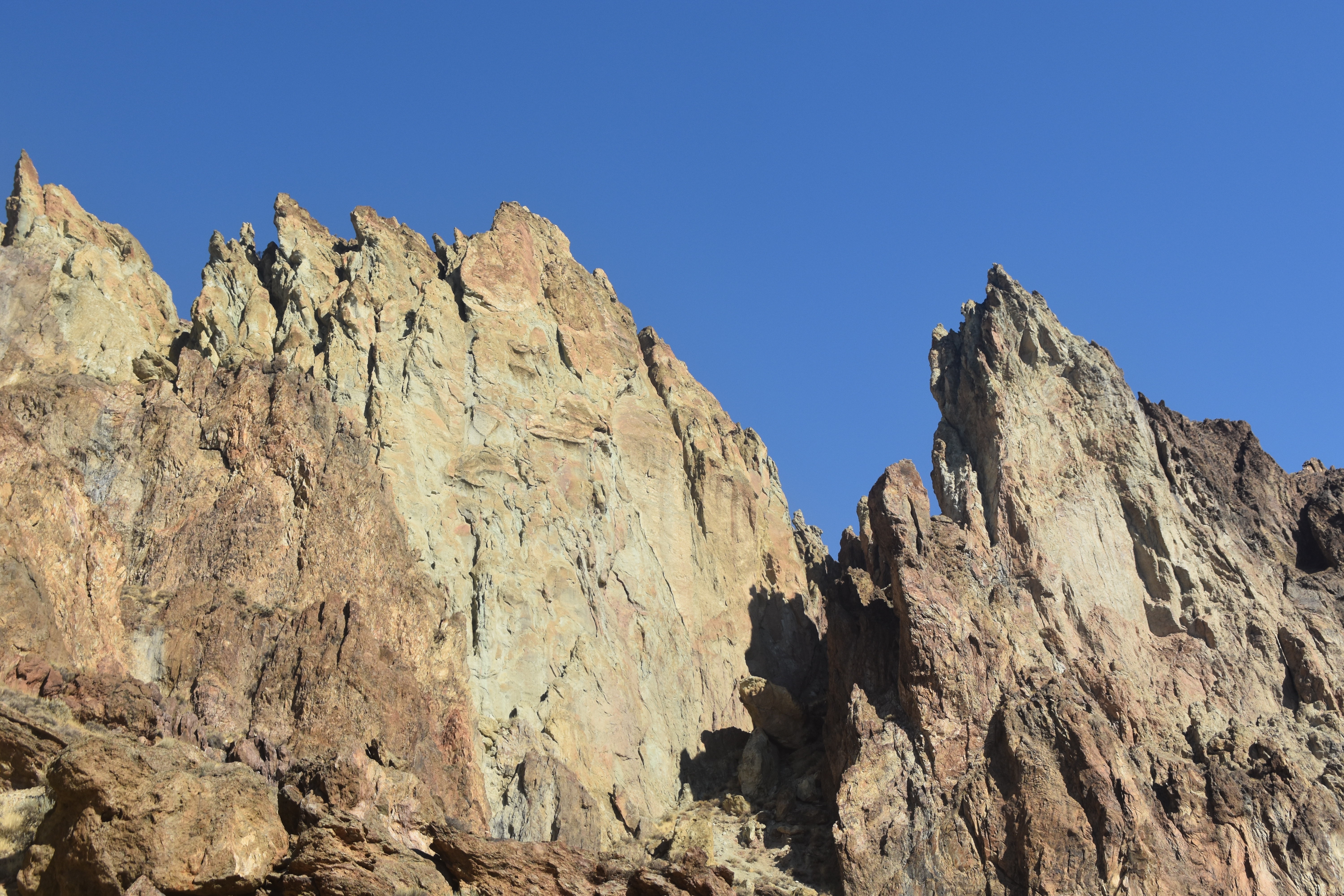 Like so many places I've visited around the world, Smith Rock just begged for more time to enjoy and I hope to return and do the Misery Ridge Loop when Alison arrives next week.
Having earned it, our group will now head to nearby Bend where we will go on a craft beer bender. Should be a blast.