North Coast 500 – Why You Need to Drive It Now
Although Scotland's North Coast 500 is not yet five years old, it has already taken its place as one of the great coastal drives in the world, alongside Italy's Amalfi Coast, California's Pacific Highway and my own province of Nova Scotia's Cabot Trail. Having driven all three of those I was determined to see if the North Coast 500 lived up to the very large amount of hype it has received since being officially inaugurated in 2015. Last summer I had that opportunity and lucked out with sensationally unScottish weather that was hot and sunny for almost the entire time. No doubt that affected my judgment, but not to the extent that I could not honestly say that the North Coast 500 truly does deserve its reputation. It's not hype, it's the real deal.
Many articles have been written containing advice on how to get the best out of the North Coast 500 and now I'm going to contribute my 5¢ worth. Hopefully it will be useful to a few of my readers and convince them to make the journey sooner rather than later. So here's why you need to go now, which way you should drive it, a couple of places you absolutely need to stay along the way and some of the must stop places on the route.
North Coast 500 – Why You Need to Go Now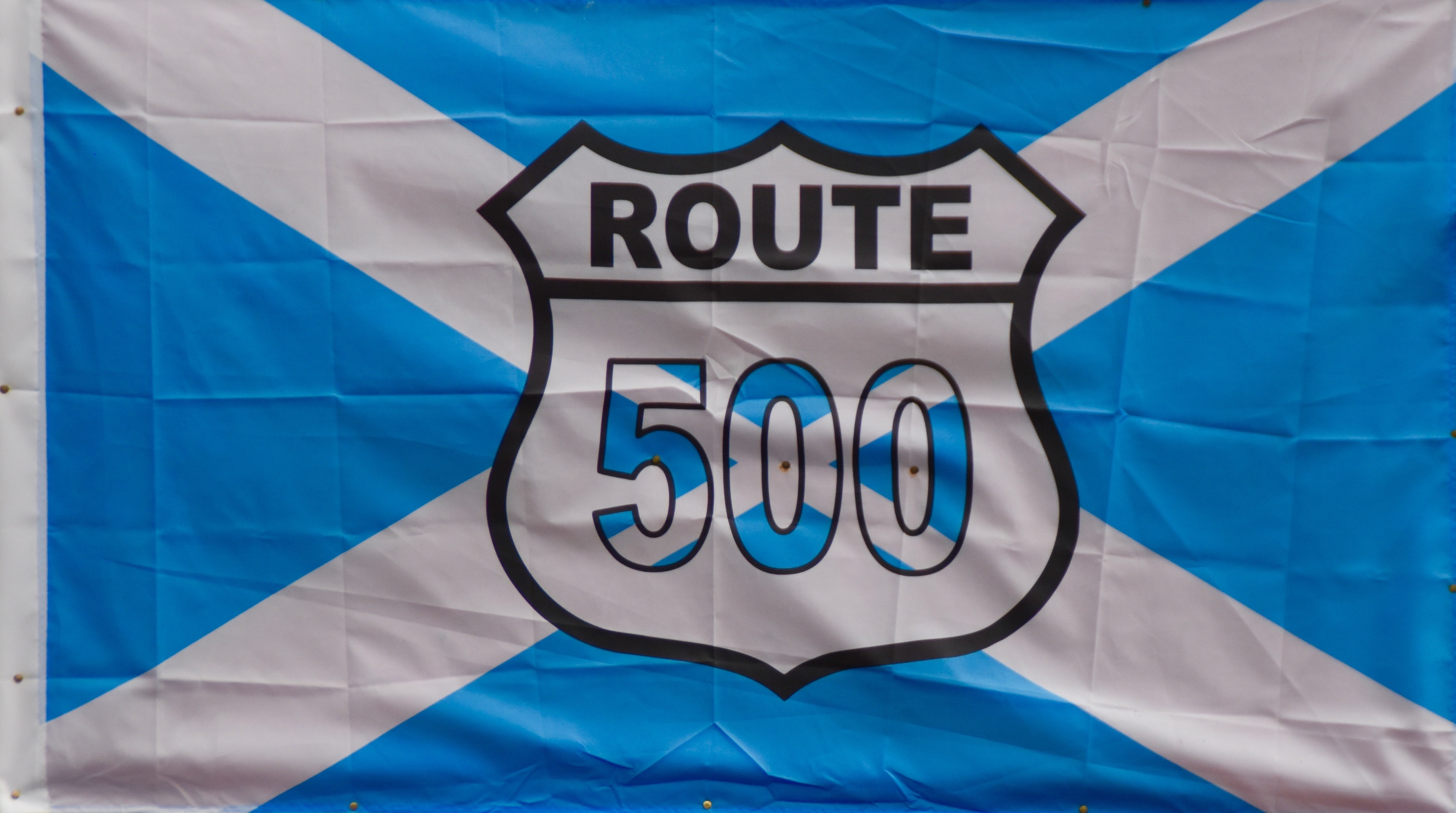 Because the North Coast 500 is really as good as it's made out to be and because the starting point is within a day or two drive for about 400 million Western Europeans, it's become incredibly popular. So popular in fact, that I fear that within a year or two restrictions on how many vehicles, particularly RVs or caravans as the Brits call them, will be allowed to access the route. Right now there simply are nowhere near enough overnight spaces to accommodate all the people that are traveling the route and virtually every lay by or turnout has at least one RV parked at it.
The same thing applies to hotel rooms, B&Bs and inns. Even though I planned the trip six months in advance, I was still unable to find a room in several places I had earmarked for overnight stays. The village of Durness was one such case. As the number of tourists increase this problem will only get worse. No doubt over time there will be more accommodations built, but I suspect it will not keep pace with the demand.
So, my first advice is to plan your North Coast 500 adventure for the next year or two and begin getting your reservations as soon as possible. Luckily there is lots of help online. I would start with the official website as well as the excellent Visit Scotland site.
 When to Go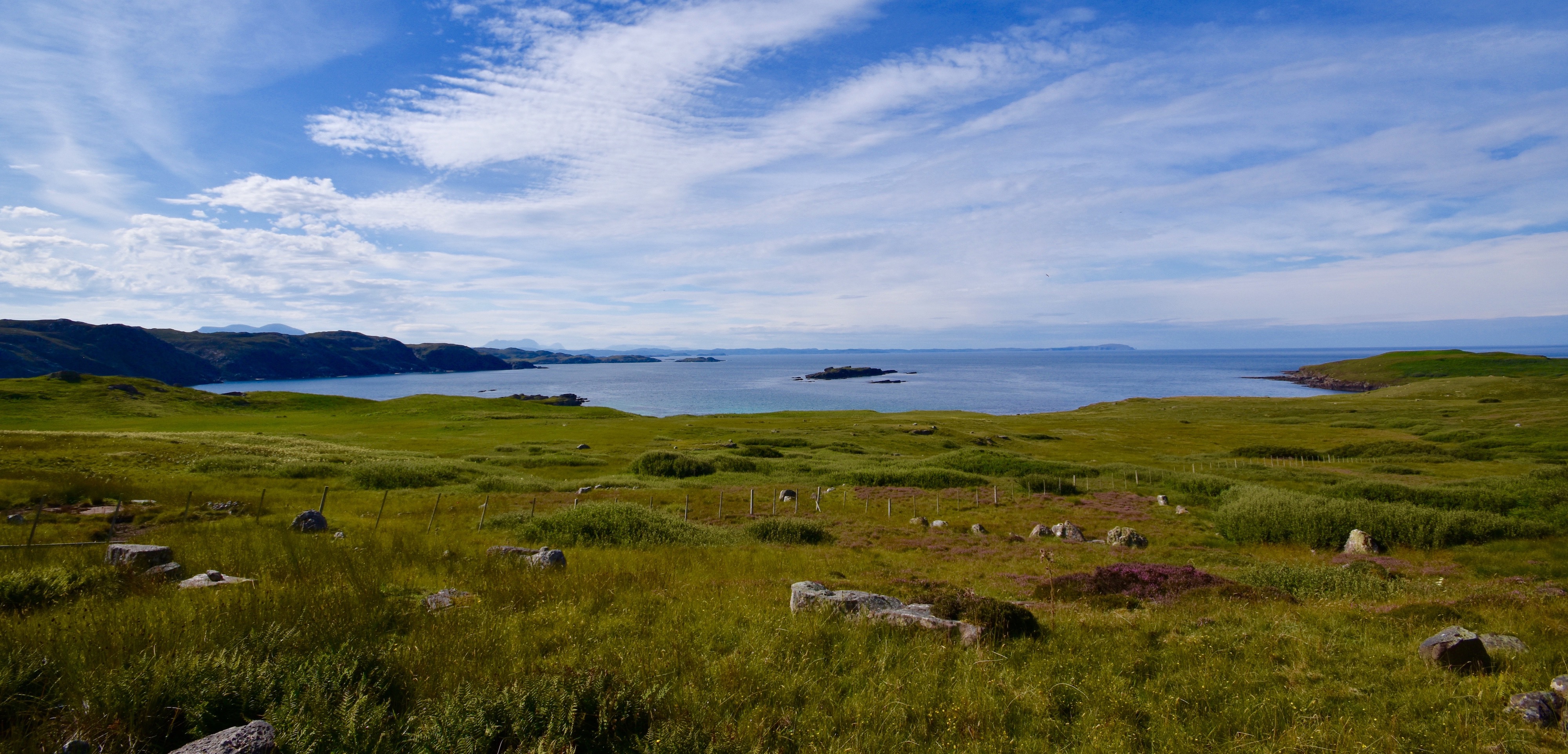 Considering that average summer temperatures in the Scottish Highlands and coast usually max out at just over 16º Celsius (60ºF) you might think that there's no great time to visit. However, there are a couple of other considerations to take into account. The first is the long hours of daylight that persist from May through mid-August. With the sun staying up until almost mid-night and back up again in a few hours it just feels a lot warmer than the absolute temperatures would indicate. The second is the presence of the Gulf Stream along the west coast. Believe it or not you can find palm trees in western coastal Scotland. So, while you will need to pack windbreakers and rain gear, don't be surprised if the summer weather isn't, as it was with my trip, much warmer and sunnier than expected. There has to be some upside to global warming, doesn't there?
The downside of visiting is summer is that it is also by far the busiest time of year. However, if you follow some of my suggestions of where to go and what to see, it is possible to avoid the crowds in many places.
Clockwise or Counterclockwise?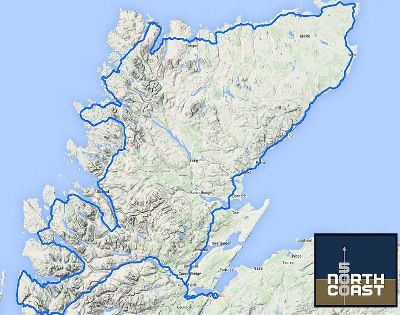 The North Coast 500 is a circular route that begins and ends in Inverness and obviously can be driven in either direction. However, I strongly recommend driving in a counter-clockwise direction starting up the eastern coast, then across the top of Scotland and then back down the western coast. The reason is simple – the scenery gets better and better by going in this direction with the western coast providing the best examples of your jaw dropping Scottish highland to sea vistas that are the main reasons why everybody wants to drive this route in the first place. By going clockwise you risk finding the east coast a bit anticlimactic, when in fact it has plenty to keep one absorbed, but just not really in the same league as the west coast.
Strangely, almost all the literature both written and on line, suggests going in the clockwise direction, but none really address why this direction is preferable. So, if you accept one suggestion from this post, make it this one – go counterclockwise.
 A Few Recommended Places to Stay
As noted, accommodation on the North Coast 500 is in scarce supply and needs to be booked well in advance. Here are a few of the places that we stayed at that more than lived up to our expectations.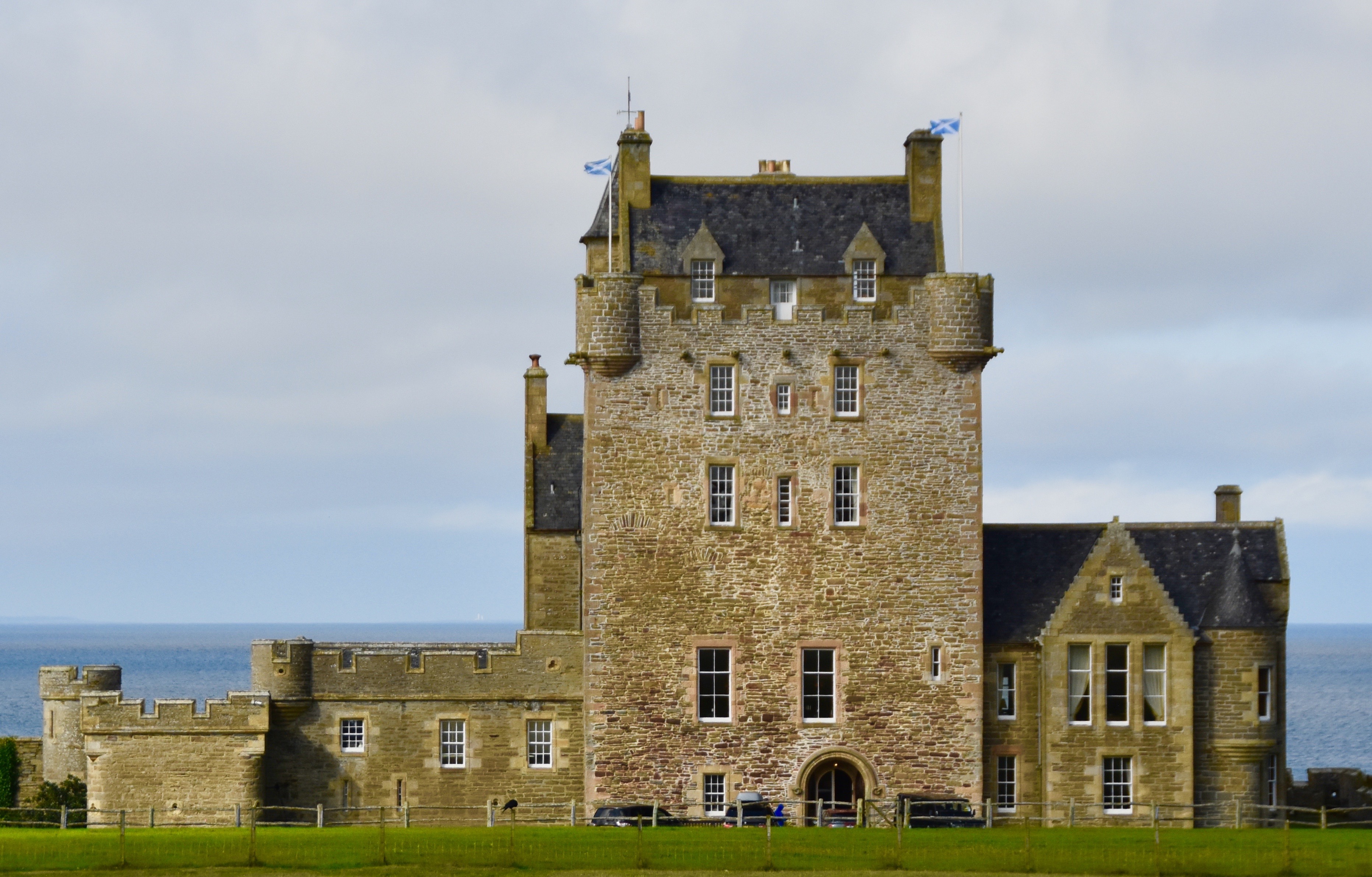 Ackergill Tower – If there's one place you must stay on the North Coast 500 it is this fantastic 16th century castle with a dark and haunted past. The only trouble is that it closed in December, 2018 and is now in private hands. However, it's worth keeping  on eye on to see if it does reopen as a hotel as it was by far the most interesting (and expensive) place we stayed during our week in the highlands.
Glencanisp Lodge – Fortunately this really nice place just outside the village of Lochinvar located near the base of legendary Suilven mountain, is still very much in business. If you are looking for a Lord of the Manor type stay that might include some hiking, boating or fishing, then this is your place.

View from Bettyhill Hotel

Bettyhill Hotel – If you are looking for very basic, but clean, affordable and friendly accommodations with an absolutely stunning view over the north coast then I highly recommend the Bettyhill Hotel which is in an area where hotels and inns are few and far apart.

The Hector Bar at Kinlochewe

4. Kinlochewe Hotel – We found this very comfy spot with your prototypical Scottish hotel bar in the tiny village of Kinlochewe in Wester Ross. One of the ales on tap was called The Ship Hector which is a reference to the ship that left nearby Ullapool in 1773 headed for Pictou, Nova Scotia with 189 Gaelic speakers fleeing the Highland Clearances. It was pretty neat to find a place with such connections to my home province.
North Coast 500 – What Not to Miss
There are so many great spots on the North Coast 500 that it is hard to pick an all-star selection, but I'll give it a try anyway. I guarantee you will not be disappointed in any of these suggestions.
Culloden – Technically Culloden battlefield is not on the North Coast 500, but if you've come to Inverness it makes a lot of sense to travel the few miles outside the city to visit the spot where Bonnie Prince Charlie's dreams of kingship died along with almost 2,000 of his followers. Read this post on why Culloden is worth a visit before heading north.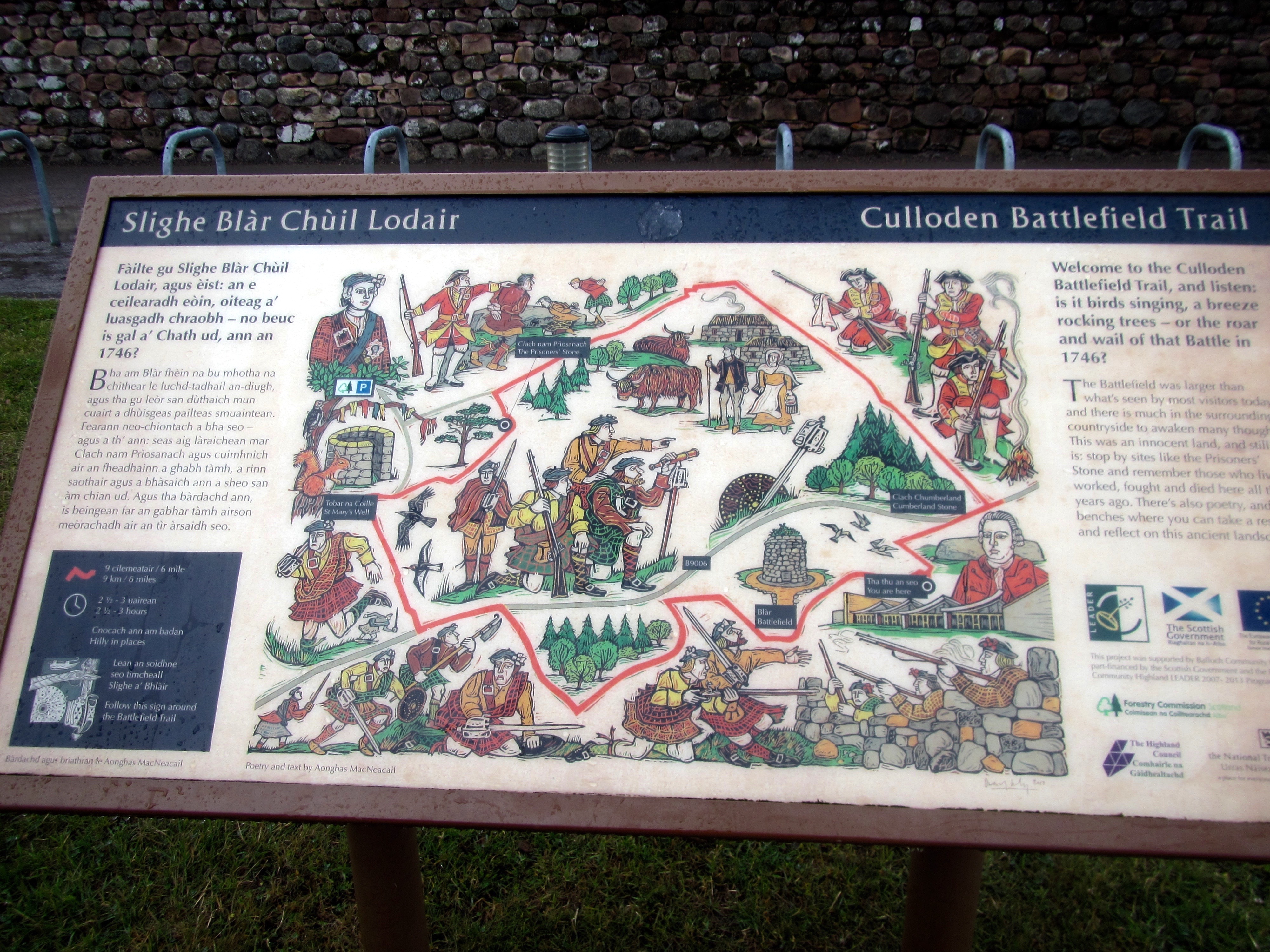 2. Beauly Priory – Hard to imagine, but way back in 1230 a group of monks left Burgundy, France to make their way to northern Scotland and founded a monastery in a location that translates as 'beautiful'. Today their small church or priory is a indeed a beautiful ruin in this small town not far from Inverness.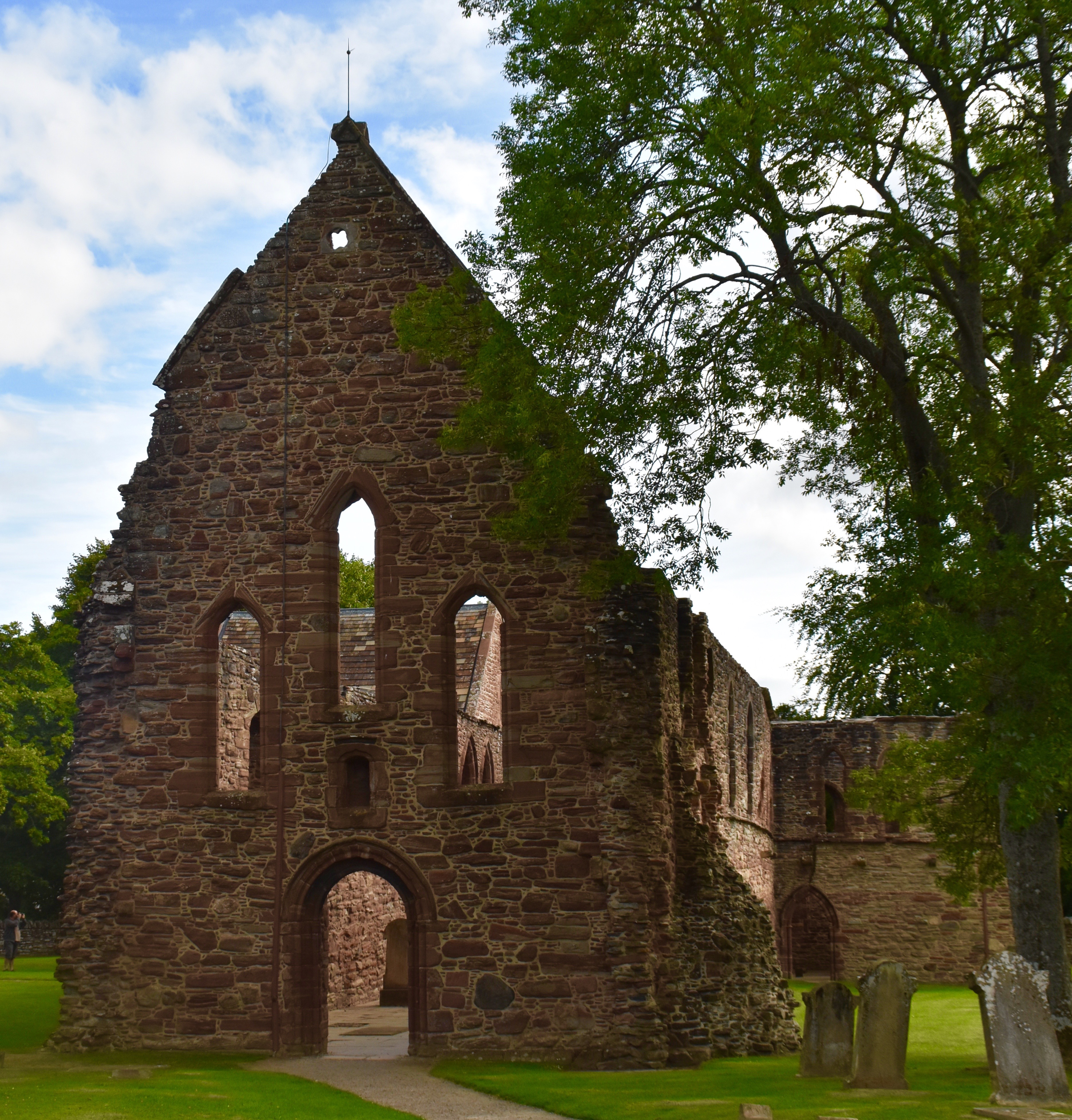 3. Viking Graves at Tain – For centuries the Vikings raided and pillaged the east coast of Scotland, many eventually settling in places like the lovely little town of Tain that was once famous as a sanctuary for fugitives under the protection of St. Duthus for whom the abandoned chapel is named.  Don't overlook the small museum at Tain and the rounded grave stones that mark the final resting place of a number of Vikings. And I thought they all went to Valhalla.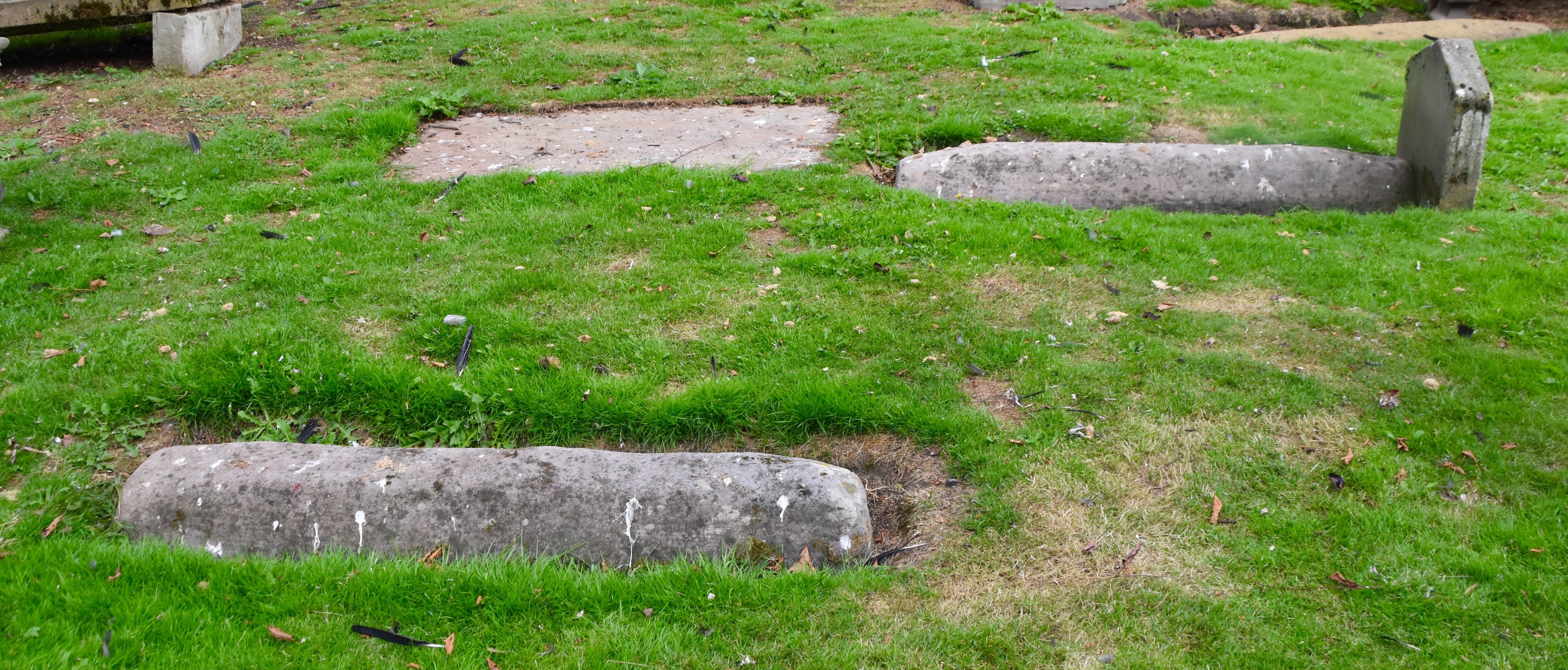 4. Sir John A. MacDonald Heritage – OK, this is a Canadian thing, but for me it was one of the highlights of the trip. Our first Prime Minister was born in Glasgow, but his family's roots were in a small place called Rogart which is now just a rural crossroads in an absolutely gorgeous glen not that far inland from Dornoch. You have to work to find it, but this monument to Sir John A. is a must visit for Canadians. While some at home seek to vilify the man who almost single-handedly created our country from a group of squabbling British colonies, it is nice to see that he is still revered in his country of birth.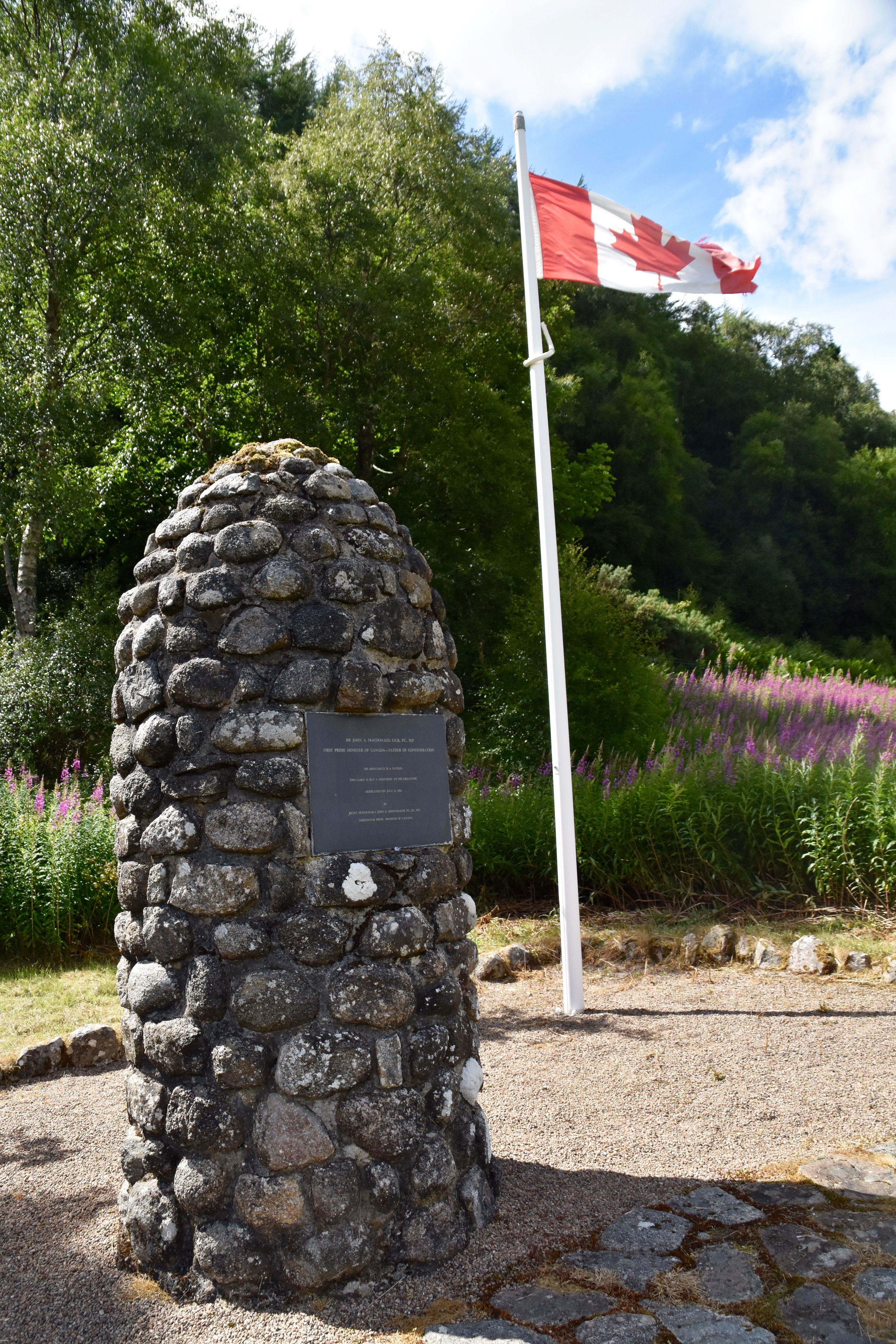 5. Duncansby Stacks – This is the first of the must see attractions that I suspect you'll find on anyone's list of the best of the North Coast 500. It's a surprisingly easy walk from the parking lot through fields of sheep to the lookoff where you get a great view of some of the most famous landforms in the British Isles. Along the way you might see your first puffins and almost certainly nesting kittiwakes. The lighthouse marks the most north-easterly spot in Britain.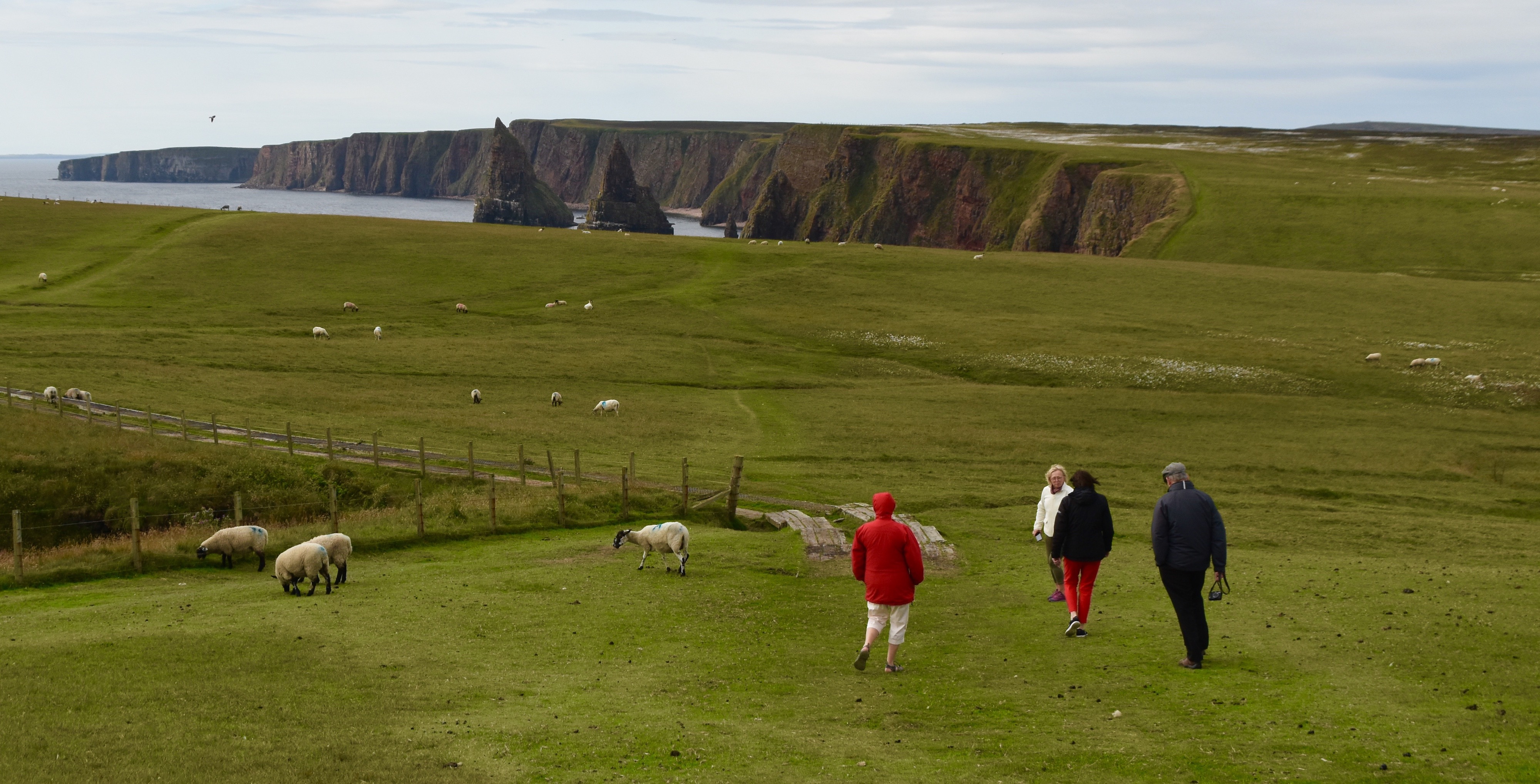 6. Dunnet Head – Note that if you are following the North Coast 500 route that I've skipped over John o'Groats which is reputed to be the most northerly spot on the British mainland. It's not. That honour belongs to nearby Dunnet Head which is more interesting and authentic than John o'Groats which has become a little too touristy for my liking. If you are standing near the Dunnet Head lighthouse you really are as far north as you can go in mainland Britain.
Point of interest. The lady on the right is Janet Purdy (nee Dunnet) and for her this was a visit to her ancestral home.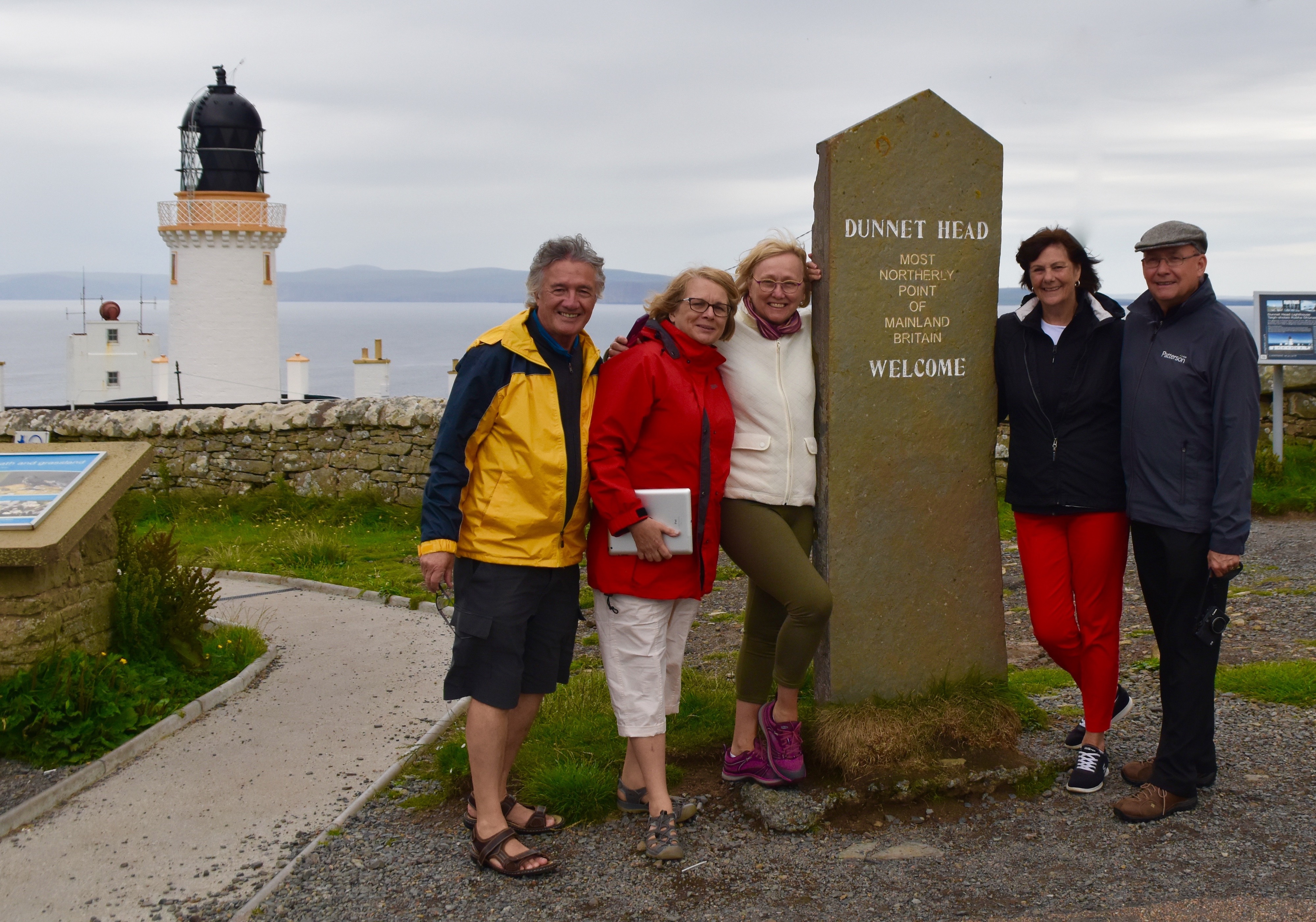 7. Dunnet Bay Distillery – I have to confess – I cannot stand Scotch whisky. You will not find any reference to a visit to a Scotch distillery on this website and I intend to keep it that way. However, gin is another matter and stopping by Dunnet Bay Distillery to pick up a bottle of their superb Rock Rose gin was mandatory and a pleasant before dinner companion for the rest of the trip. Of equal interest to Alison and me was their small, but intriguing gardens. Remember, this is the equivalent of British Siberia (joke intended), yet here were thriving flower and herb gardens. We liked them so much that I took pictures to use as a template for creating a similar rock garden at home.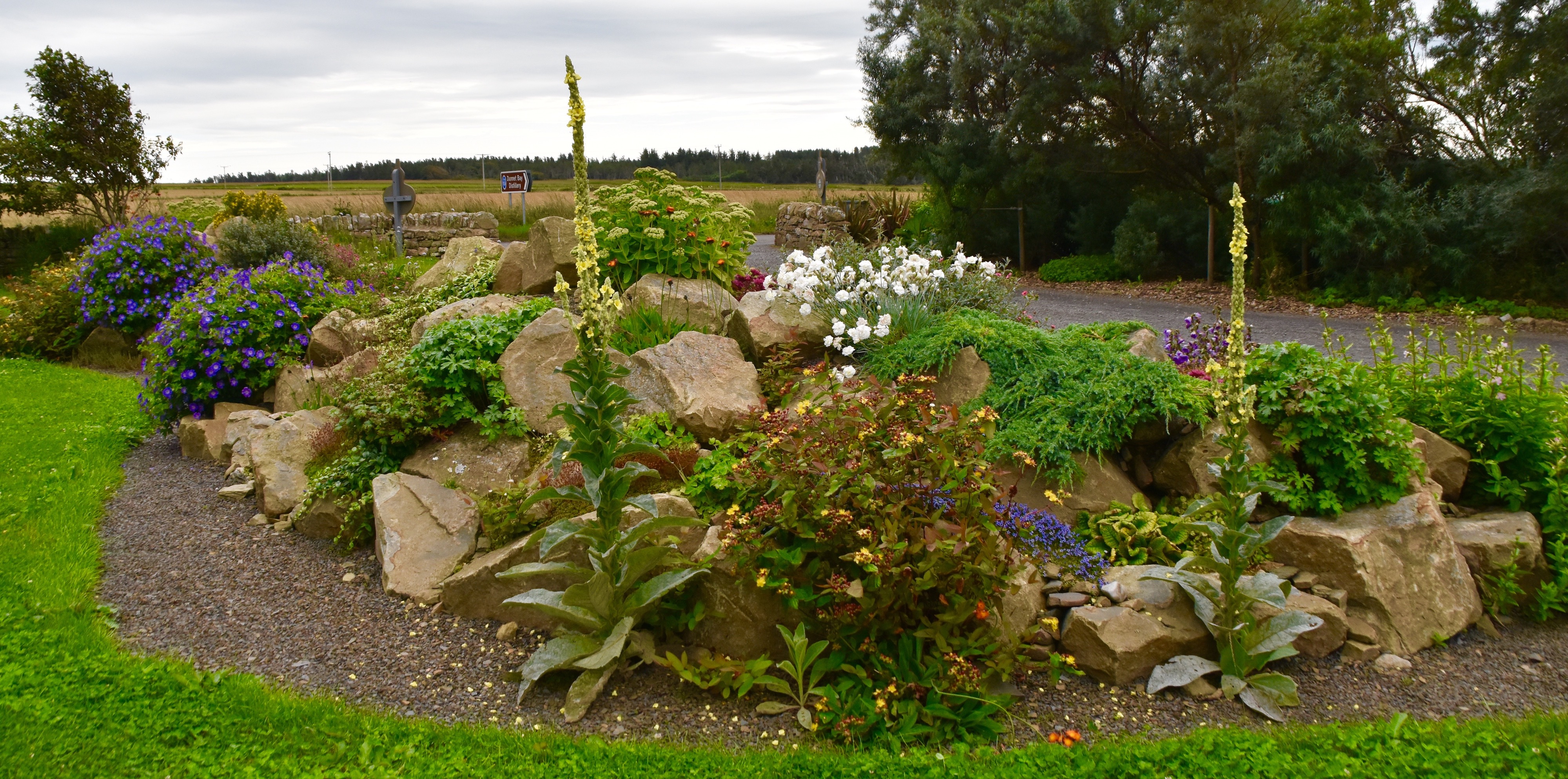 8. The Pictish Stones of Thurso – I don't know if my visit brought a curse to the North Coast 500 because not only did Ackergill Tower close shortly after my visit, but so did the excellent Caithness Horizons Museum in Thurso. I am hoping this is only a temporary funding issue and that by the time you visit it will be reopened. Pictish stones are quite rare and found only in Scotland, almost all in the far north. They date from the 5th to the 9th century and their origins and meanings are still a matter of debate. The museum in Thurso has or had, two of the best known stones, the Skinnet and the Ulbster. There is just something magical about standing in front of these arcane stones and wondering who made them and why.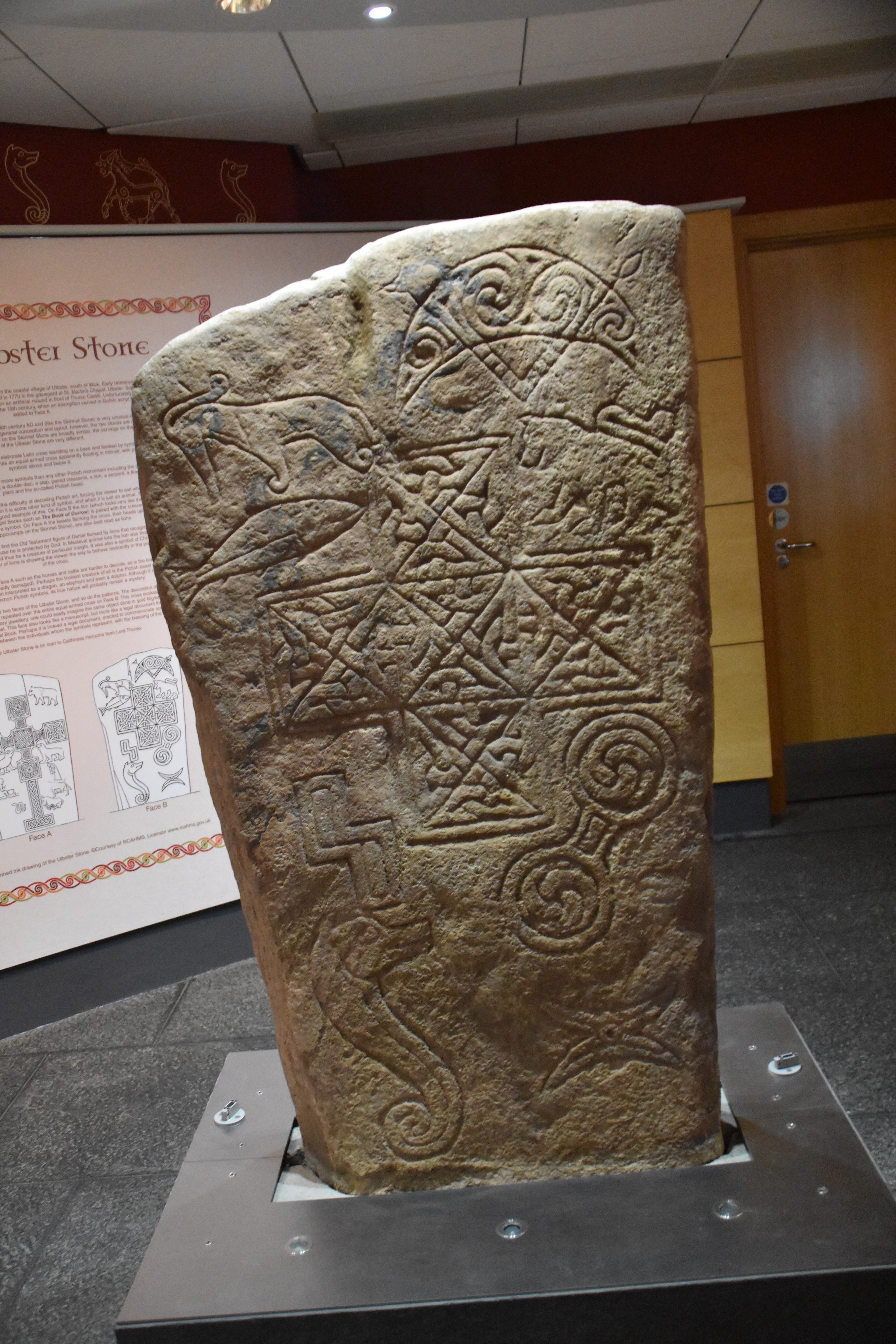 9. The John Lennon Connection at Durness – The most popular attraction at the very pretty village of Durness is nearby Smoo Cave which is definitely worth a visit, but would not make my top 10 list for the North Coast 500. What would is the connection to John Lennon who spent a number of summer holidays here visiting his Aunt Mater along with his cousin Stanley Parks. He loved the place and returned with Yoko and their two kids in 1969. Durness was apparently the place he was alluding to in one of his most famous Beatle songs, In My Life. Today you'll find a little bit of peace and harmony in the John Lennon Memorial Garden.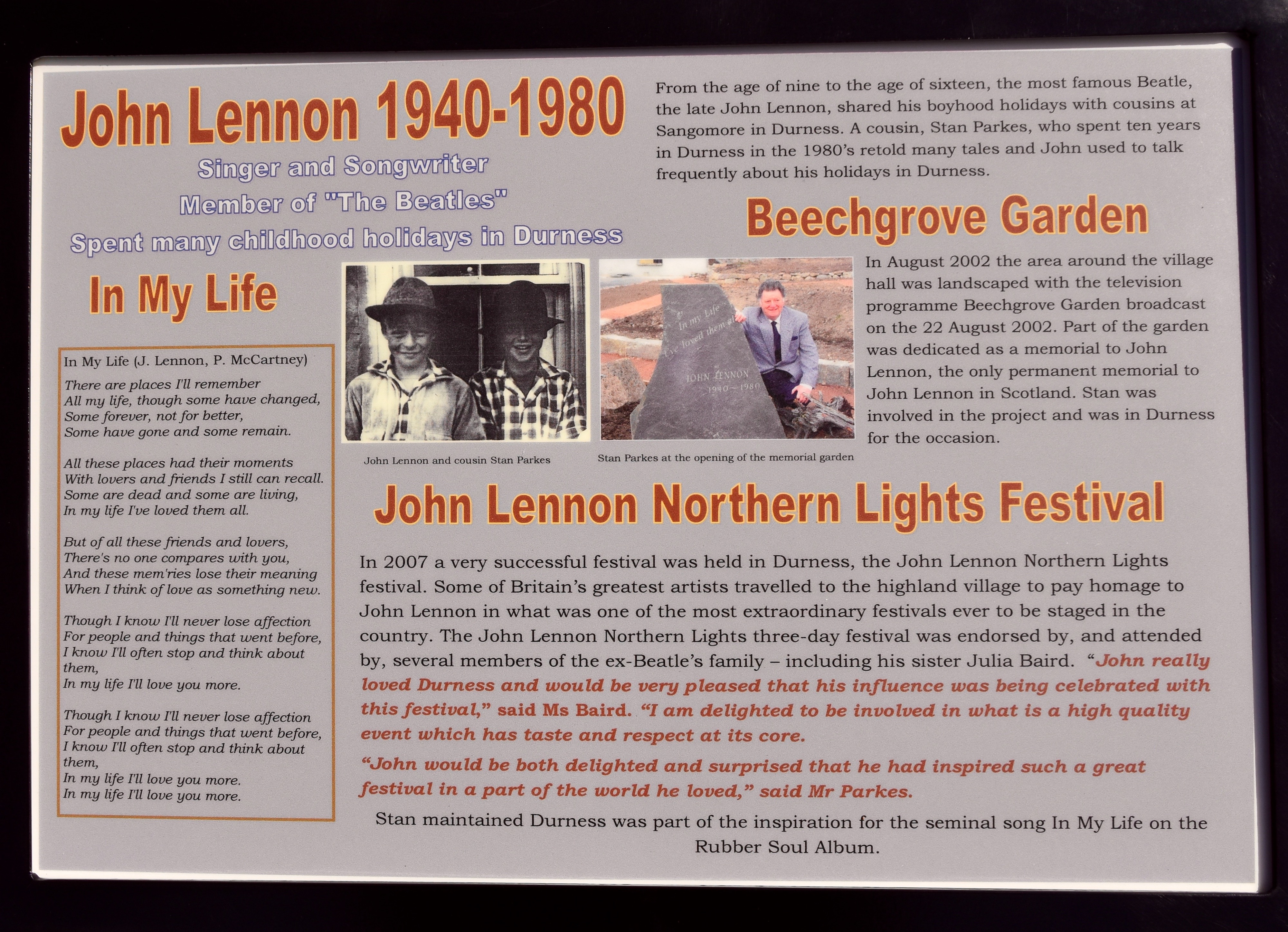 10. Cape Wrath – Remember I promised that there were places you could really avoid the crowds on the North Coast 500? Well Cape Wrath is certainly one of them. To get there you need to book a short ferry ride across the Kyle of Durness and then take a mini bus on a bumpy dirt road to the most northwestern point of Britain, Cape Wrath where you'll find amazing scenery including one of the most photogenic lighthouses anywhere and the most remote cafe in Britain. You absolutely need to set aside a day to make this once in a lifetime trip to one of the most interesting places on the North Coast 500 and surprisingly, it won't break your bank account.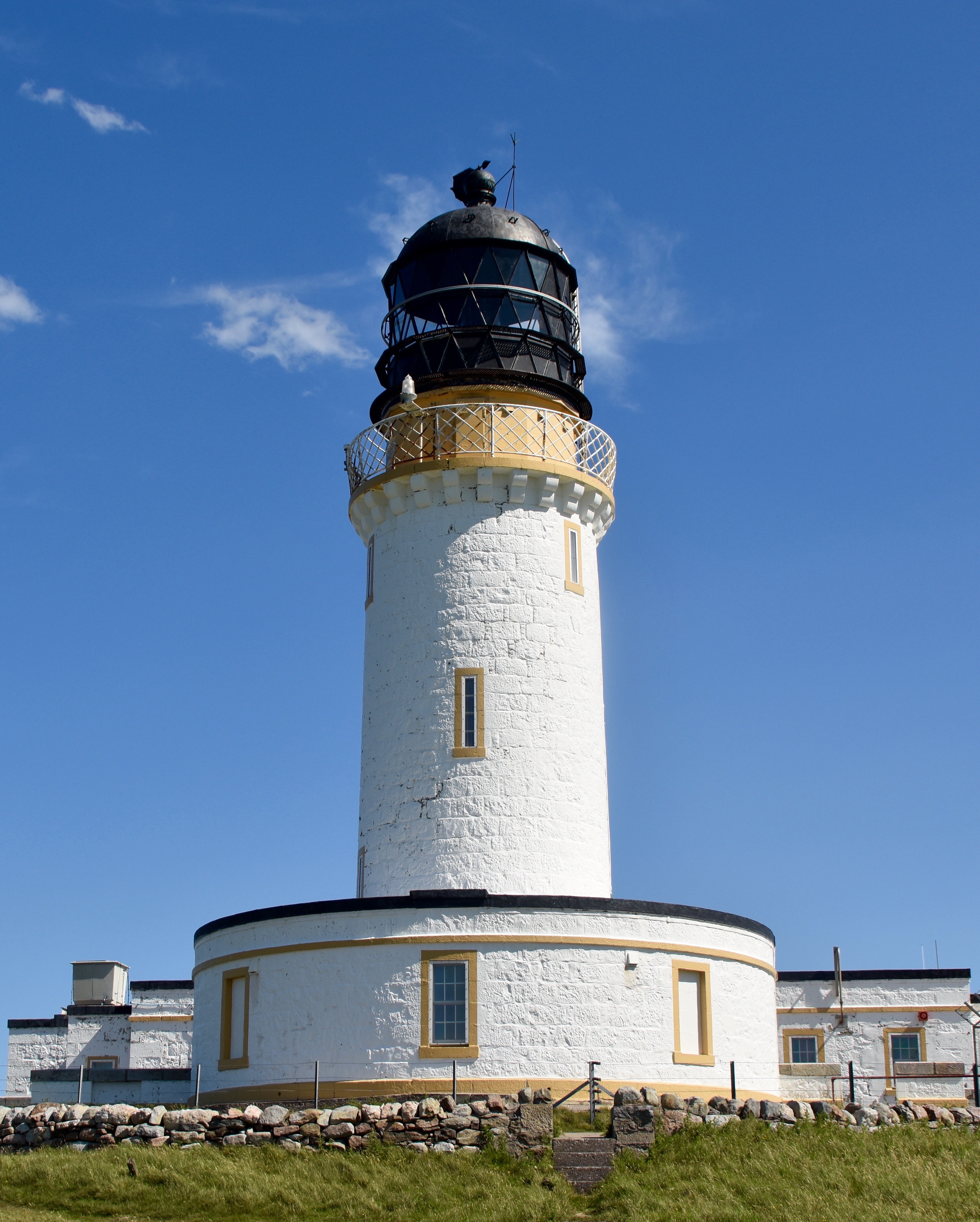 11. Handa Island – The only place that could compete with Cape Wrath in terms of an authentic off the beaten path experience along the North Coast 500 was a visit to Handa Island. Back in the early 1800's a lot of people lived on Handa Island eking out a living from the fishery and what little they could grow on the thin soil. Then the Highland Clearances came along and the Sutherlands who owned the island decided it would be better for sheep than people. Add in the Potato Famine of 1848 which didn't just afflict Ireland and you have a formula that saw ever single person on the island board two ships and head for my home province of Nova Scotia. When I found out about this amazing and virtually unknown piece of Nova Scotian history I knew we had to visit.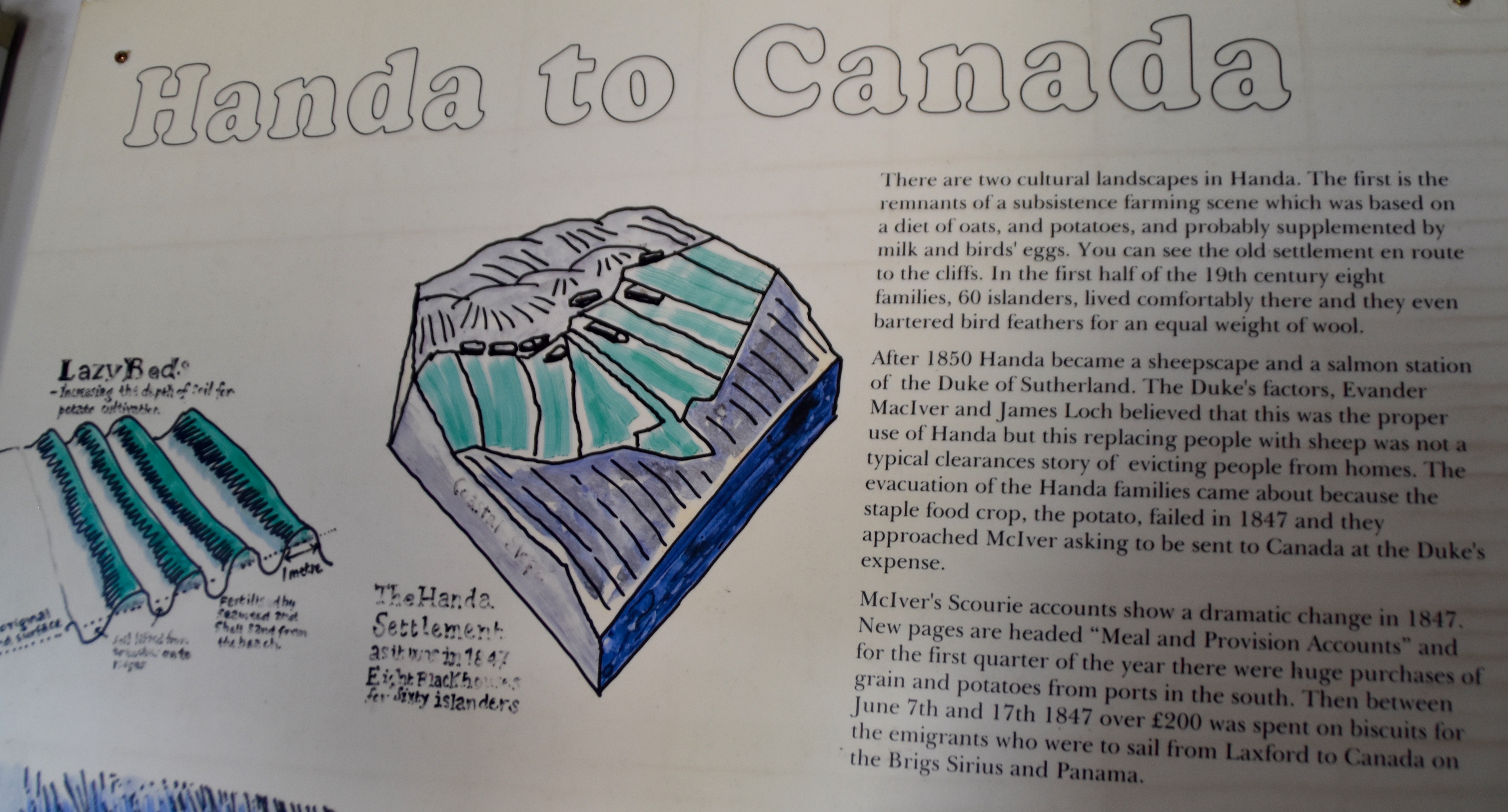 However, visiting Handa involves a lot more than just some ancient history. It is home to over 200,00 nesting seabirds and is one of the best places in the world to view nesting puffins, murres, guillemots and other seabirds from shore. There is a circular path around the island that has to be one of the great hikes in Britain. Like, Cape Wrath, Handa Island is an absolute must if you have any interest in dramatic scenery, wildlife and history. I will also be writing a separate post on Handa in the near future.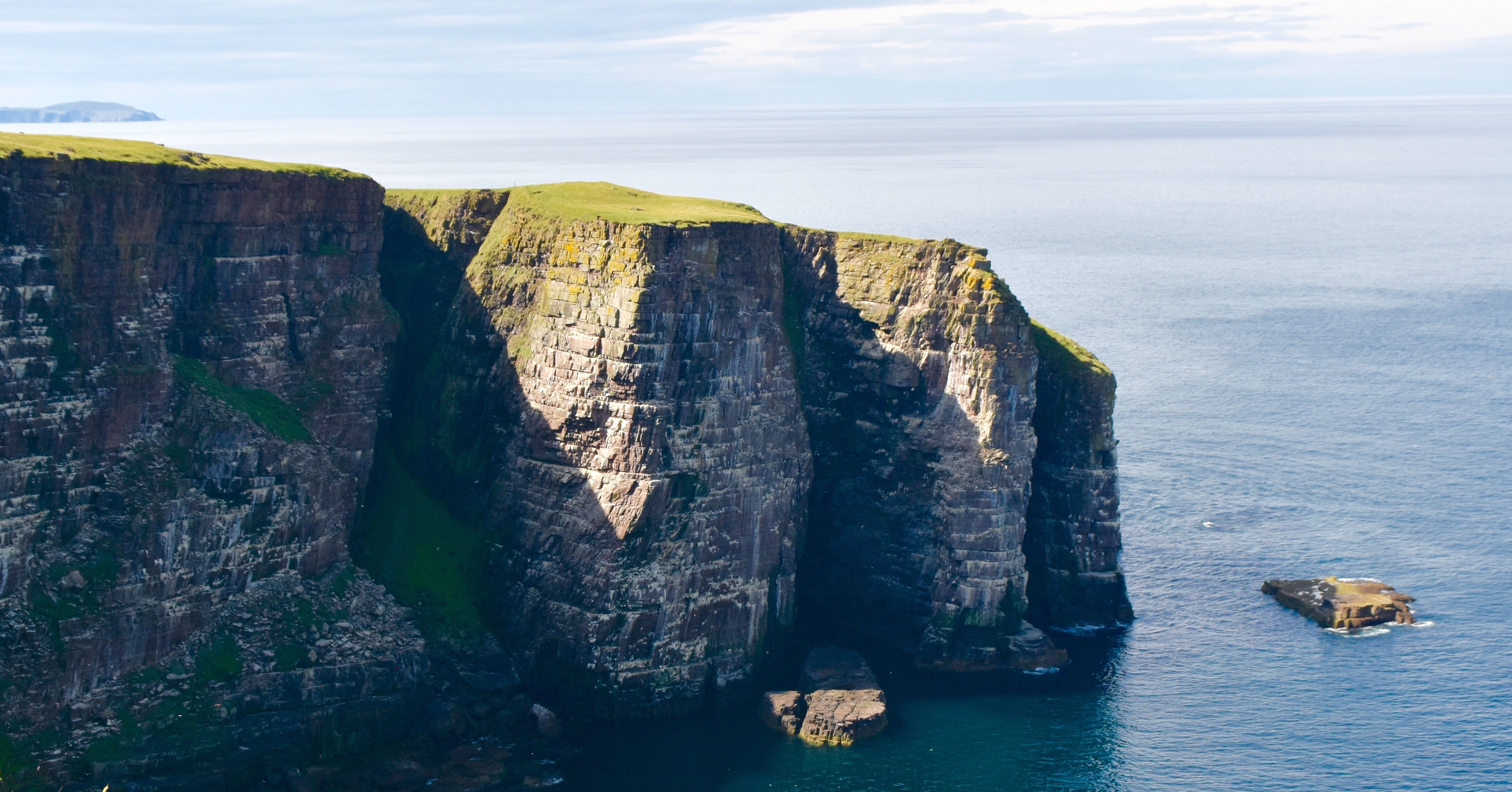 12. Ullapool – The entire west coast of the Scottish highlands is just one great scenic vista after another. In places the water is so crystal clear and the sand so white you might mistake it for the Caribbean. The many small mountains like Suilven and Canisp just beckon to be climbed and reward those fit enough to do so (not me anymore, alas) with the views of the highlands from the top. It truly is extraordinary country and hardly anybody lives there. Ullapool at 1,500 souls is the largest town on the north west coast and it is just a great place to walk around and then enjoy a pint at one of the many friendly pubs.
By the time we got to Ullapool, I think all of us were feeling a bit sad that our journey around the North Coast 500 was coming to an end, but as hokie as it often sounds, we had collected memories that will last a lifetime.
So please make your plans for driving the North Coast 500 sooner rather than later. Once people cotton on to the wonder of visiting places like Cape Wrath and Handa Island it might never be the same again.
This is not our final stop in Scotland, Join us as we head to the land of my ancestors in Ayrshire and visit the home of its most famous citizen at the Robert Burns Birthplace and Museum.