Switzerland with Adventures Abroad
Alison and I have just returned from our latest overseas excursion, a two week walking/hiking tour of Switzerland with Adventures Abroad which was quite a departure from our previous trip on a passenger/freighter in French Polynesia. The two trips could not have been more different in every aspect but one, we loved them both. What follows are nine reasons why I highly recommend this tour to anyone who is reasonably fit and has an interest in exploring what just might be the best run country on this planet. After that I'll try to answer some of the questions I had before signing on to this tour.
1. The City Walking Tours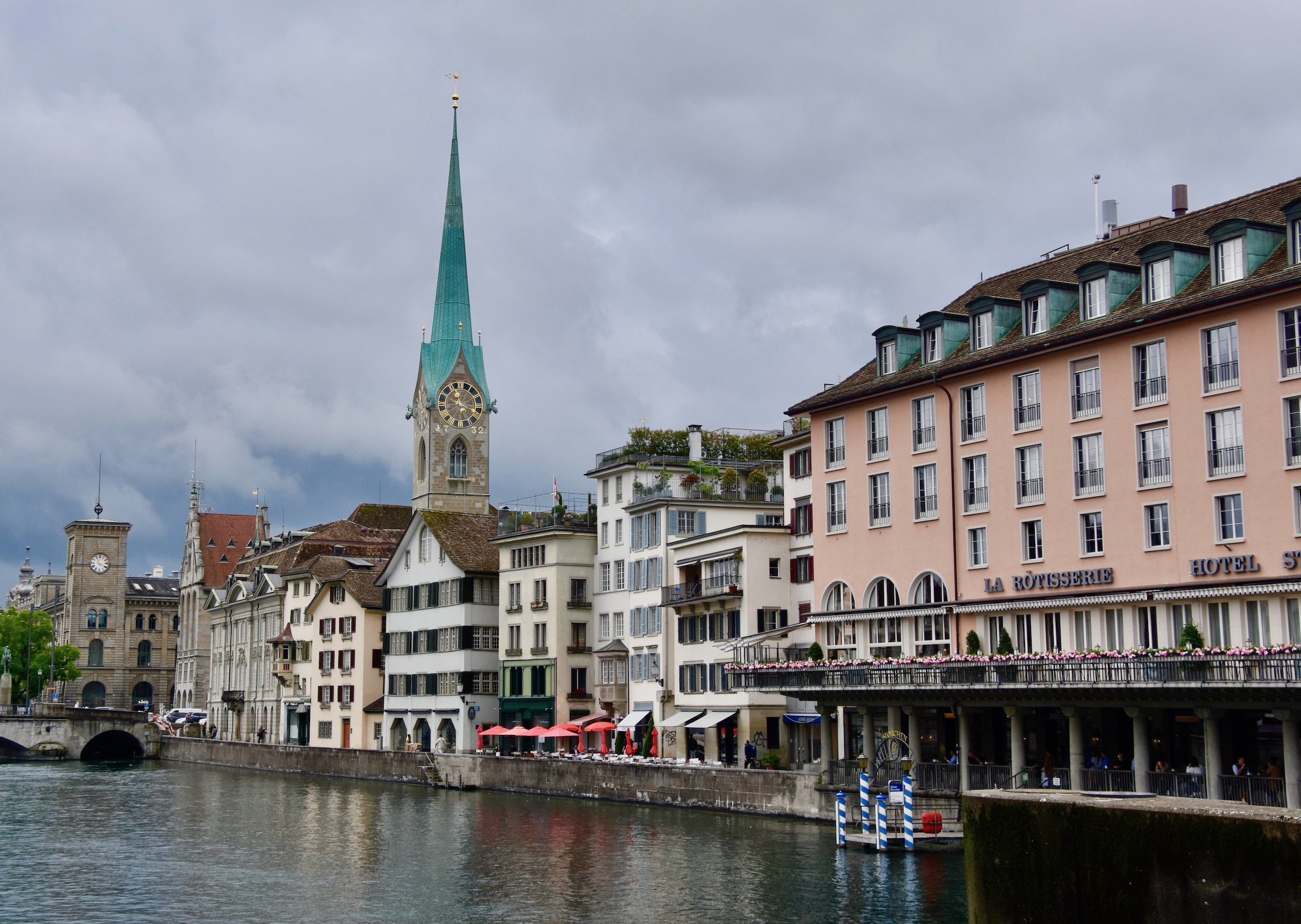 This trip included city tours of Zurich, Lucerne and Bern all of which were led by local guides. Prior to joining the trip we had visited Geneva and Basel which I highly recommend. All told these five cities are among the cleanest, safest and most interesting that you will find in any one country. They all have one thing in common, great locations on either a river or lake. The photo above is the Limmat River that divides the city in two. In Bern, shown below, it is the Aare River which we also saw in Interlaken.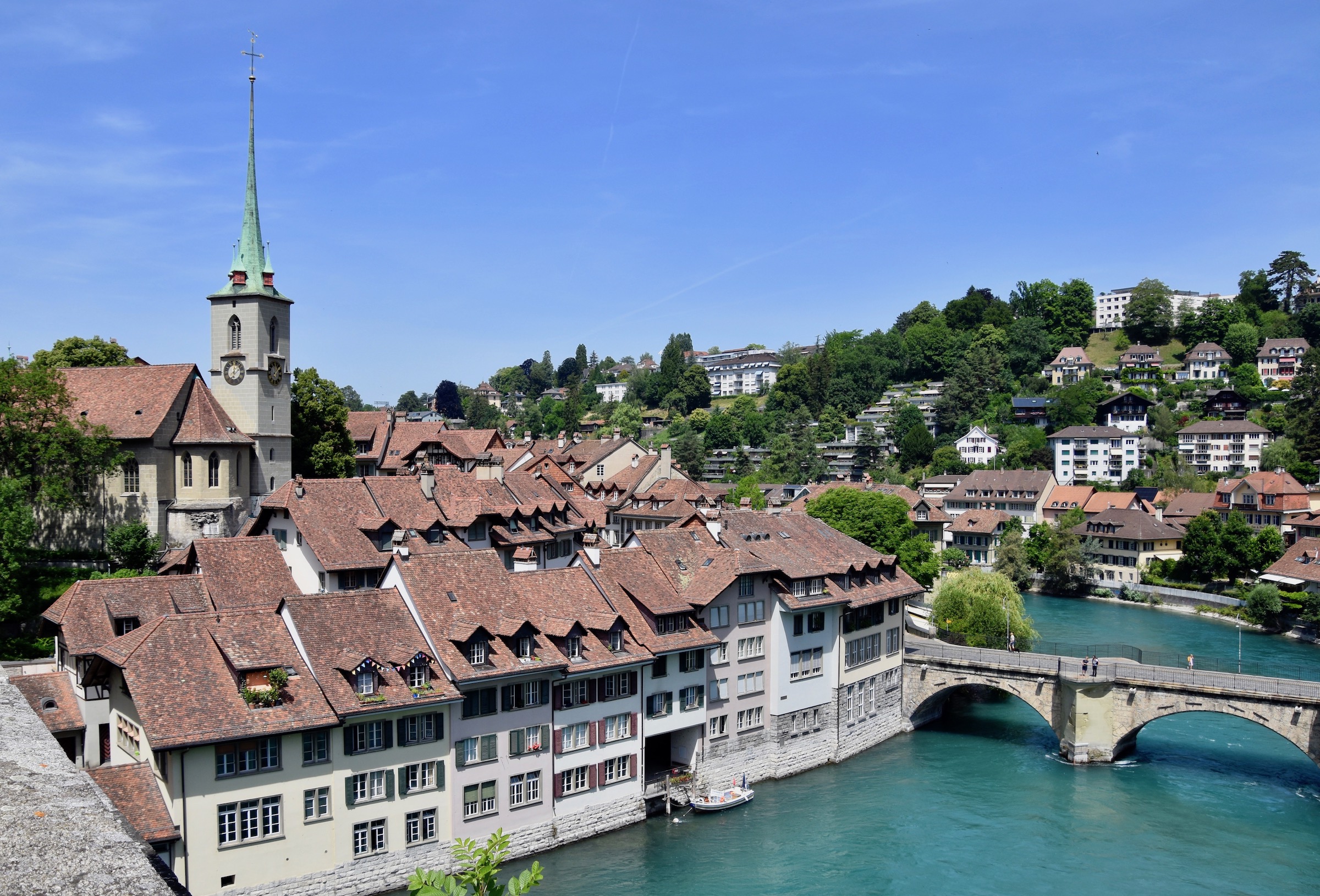 Perhaps the finest location of them all is that of Lucerne which is situated where the Reuss River enters Lake Lucerne.
These rivers and lakes are as pristine as any I've come across in an urban setting. The waters are so clear that you can see the fish below, while on the surface swans and other waterfowl abound. In each city we enjoyed having lunch at waterfront cafes just watching the diving ducks below and in the case of Lucerne, the alpine swifts above.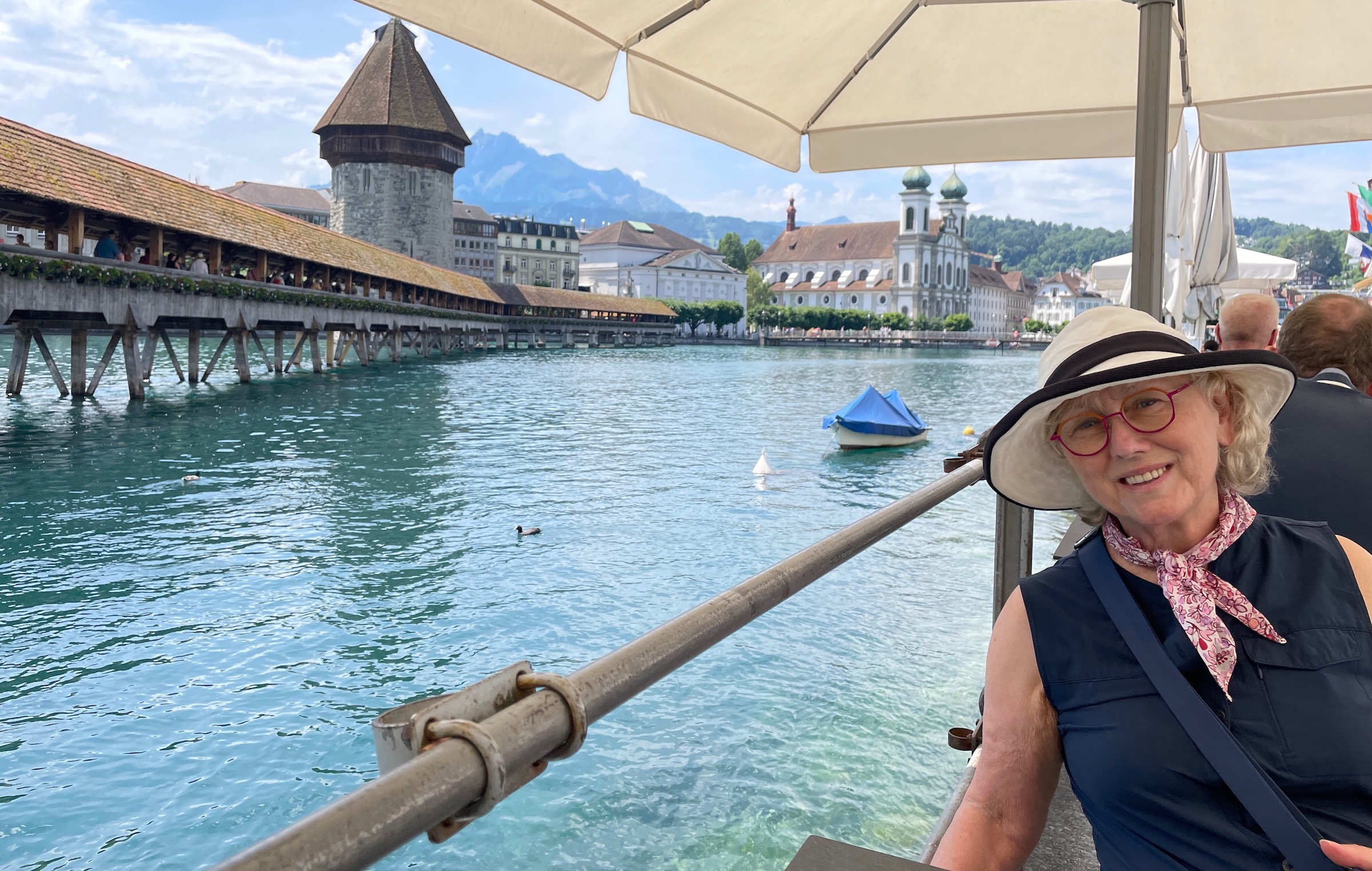 All the cities in Switzerland have roots that go back to pre-Roman times and needless to say are loaded with interesting architectural and historical significance. I will go into these in detail when I describe the city walk in future posts.
2. The Towns of Switzerland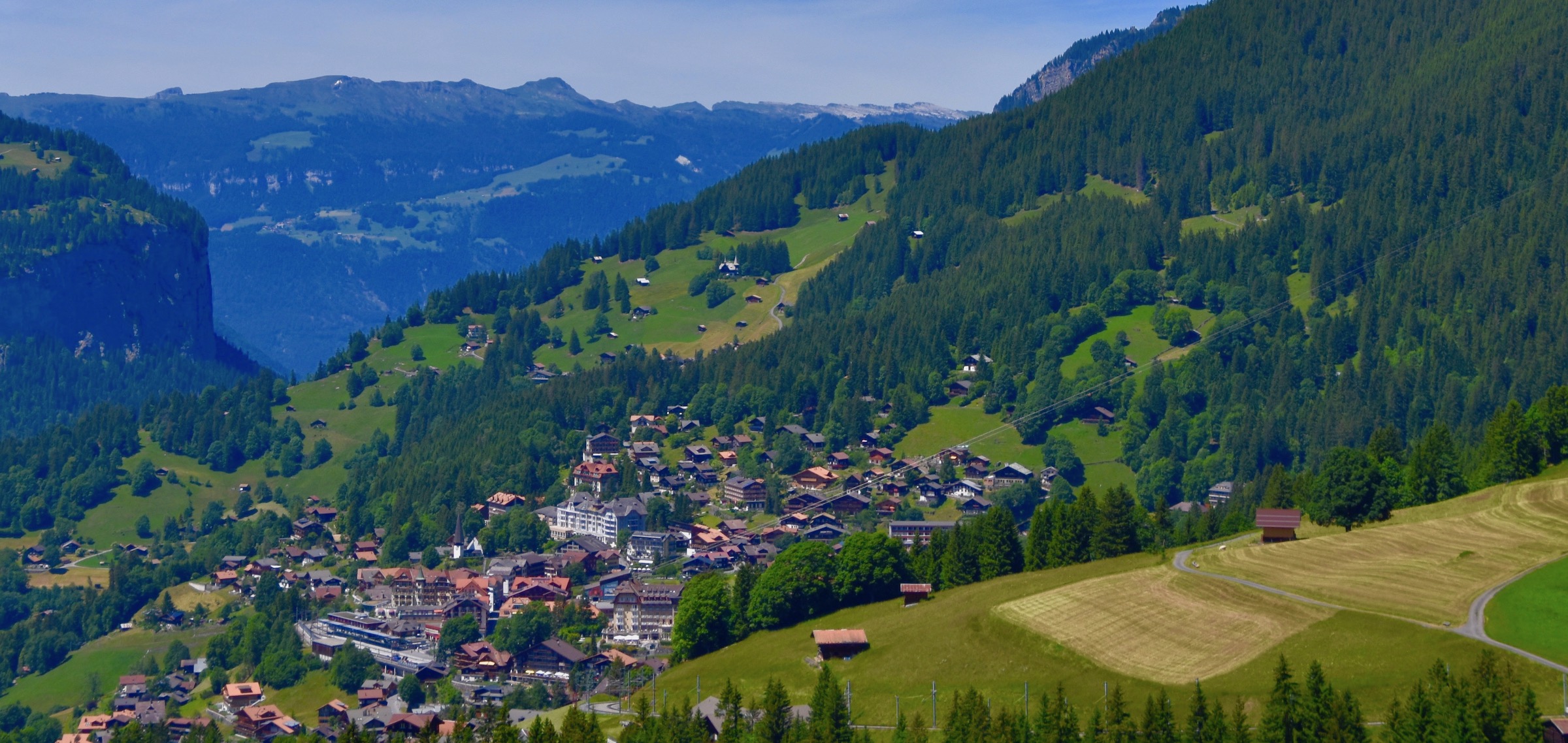 Equally as interesting as the cities of Switzerland are the delightful smaller cities or towns that we stayed at on this tour. While the itinerary had us staying in Grindelwald for three nights, we actually stayed in the much smaller and to me, much more interesting village of Wengen, pictured above in a photo taken from the train window. Both Wengen and the much more famous Zermatt are car free, although quiet electric trolleys deliver luggage to hotels and supplies to businesses. Can you imagine a place as large as that shown below not having vehicles if it was in North America? Walking the streets of Wengen and Zermatt with its views of the Matterhorn was a definite highlight because it showed me that with proper planning and foresight towns do not have to be built around accommodating cars, but rather people.
Without cars you have cleaner air and way less noise. You can actually hear the tinkling of the ever present cow bells on the nearby hills from right inside the towns.
St. Moritz was the birthplace of winter tourism and a two time host of the Olympic Winter Games. It too has considerable charm to go along with its  reputation as a playground for the rich and famous. Its location in the Engadin Valley at almost 6,000 feet (1828 metres) is outstanding and as we shall see in future posts, you can walk to numerous locations where you can be whisked up to even higher altitudes for some of the finest alpine hiking anywhere in the world. There is a good reason why people have been flocking here for centuries.

3. Swiss Transportation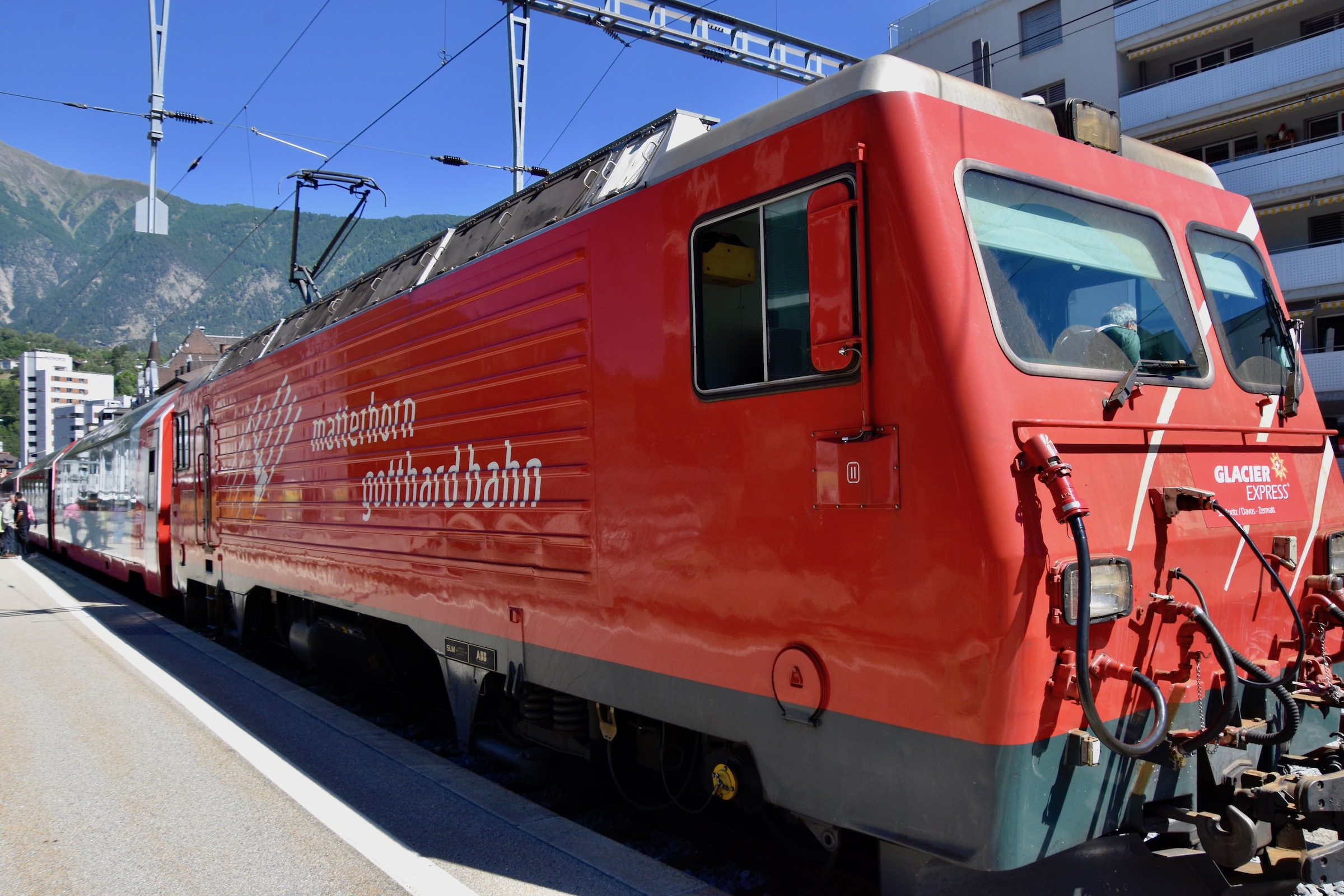 I have never been on a trip where the group used such a wide variety of methods of transportation. These are the ones that come readily to mind – regular Swiss trains, tourists trains such as the Glacier Express shown above, funicular railways including the Jungfraujoch which literally goes to the top of Europe, trams, gondolas, chairlifts, municipal buses and finally the Diamant boat on Lake Lucerne.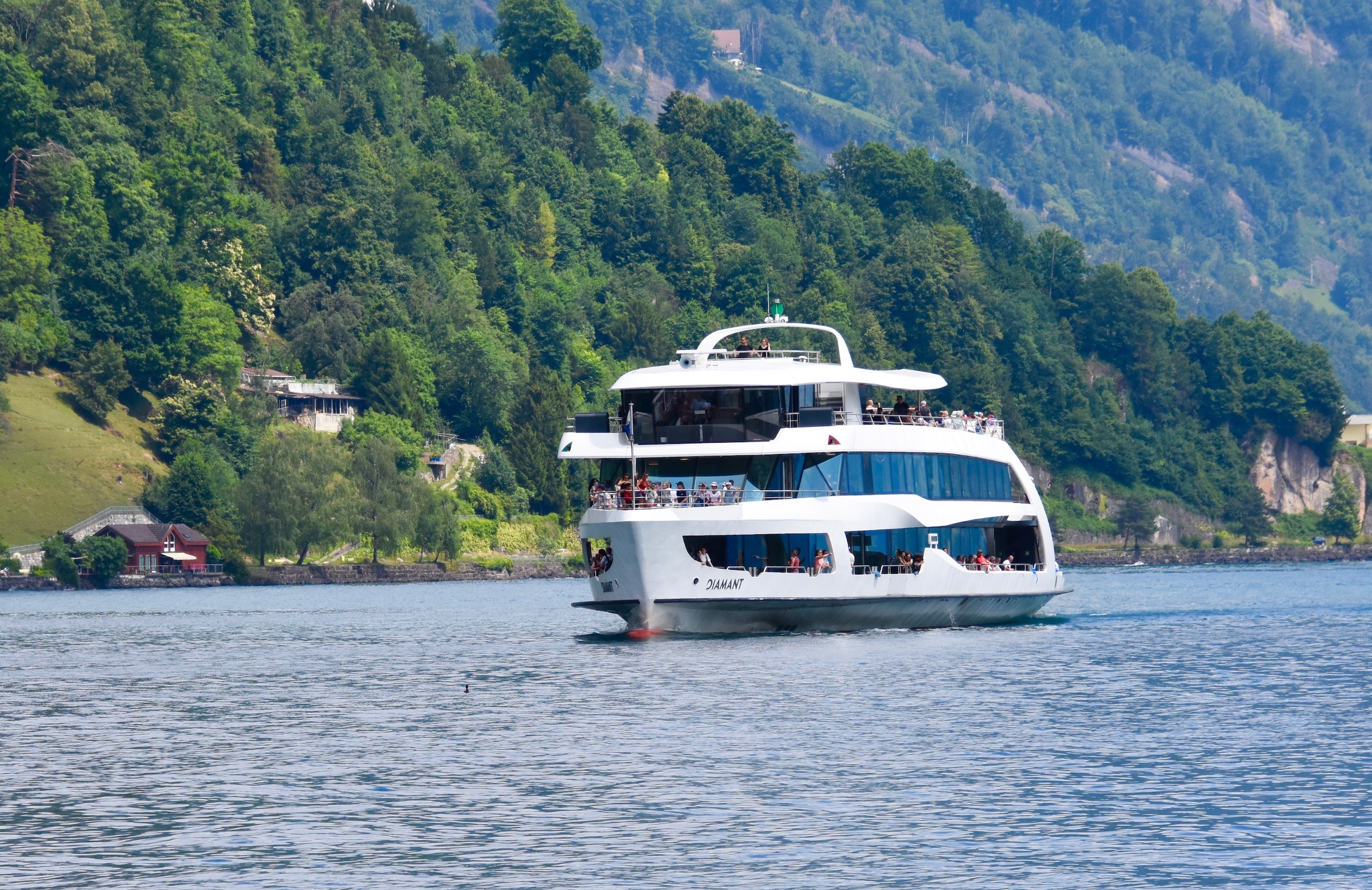 The trip from one city or town to the next was always by rail rather than bus. In preparing for this trip I learned that the public trail system in Switzerland runs just like a Swiss watch and that was no exaggeration. The trains always arrived and departed exactly on time or no more than a minute or two off. Connecting times between trains was often very short, as little as six minutes, but even towing luggage it was always possible to make the connection.
Before going to law school I worked as a brakeman on the CN line that runs from The Pas, Manitoba to Churchill. Today people pay a lot of money to take that trip, but I got paid to ride with the engineer or in the caboose with the conductor. I absolutely loved it and ever since have sought out interesting train rides around the world. If you have a similar interest then this Switzerland trip is for you.
4. The Hikes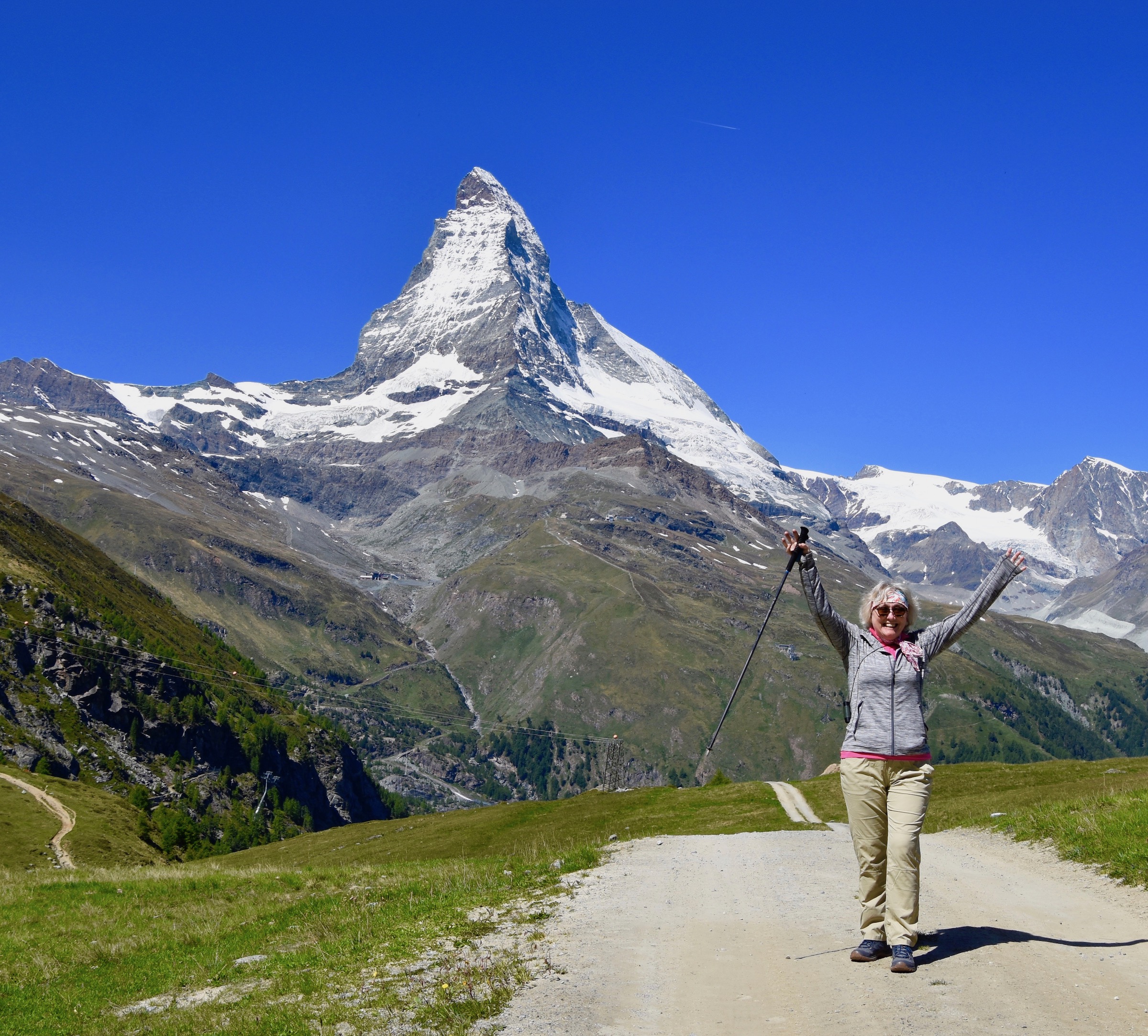 There are four real hikes on this Adventures Abroad tour of Switzerland of which the one at the foot of the Matterhorn is one you will never forget, especially if you get a warm clear day like we had. This honestly was one of the best days I have ever had with a pair of hiking boots. If this was the only highlight from a trip that had many it would have made the whole thing worthwhile. I'll go into a lot more detail with more photos on a future post.
The hike above the Engadine Valley is a traverse from the top of the Muottas Muragl funicular to the Pontresina chairlift and although the weather was a bit iffy there were still spectacular views and a chance to see an ibex in the wild. The walk ends at the Languard Restaurant where the weather cleared and we all enjoyed a well earned meal on the terrace looking down at St. Moritz and surrounding towns some thousands of feet below.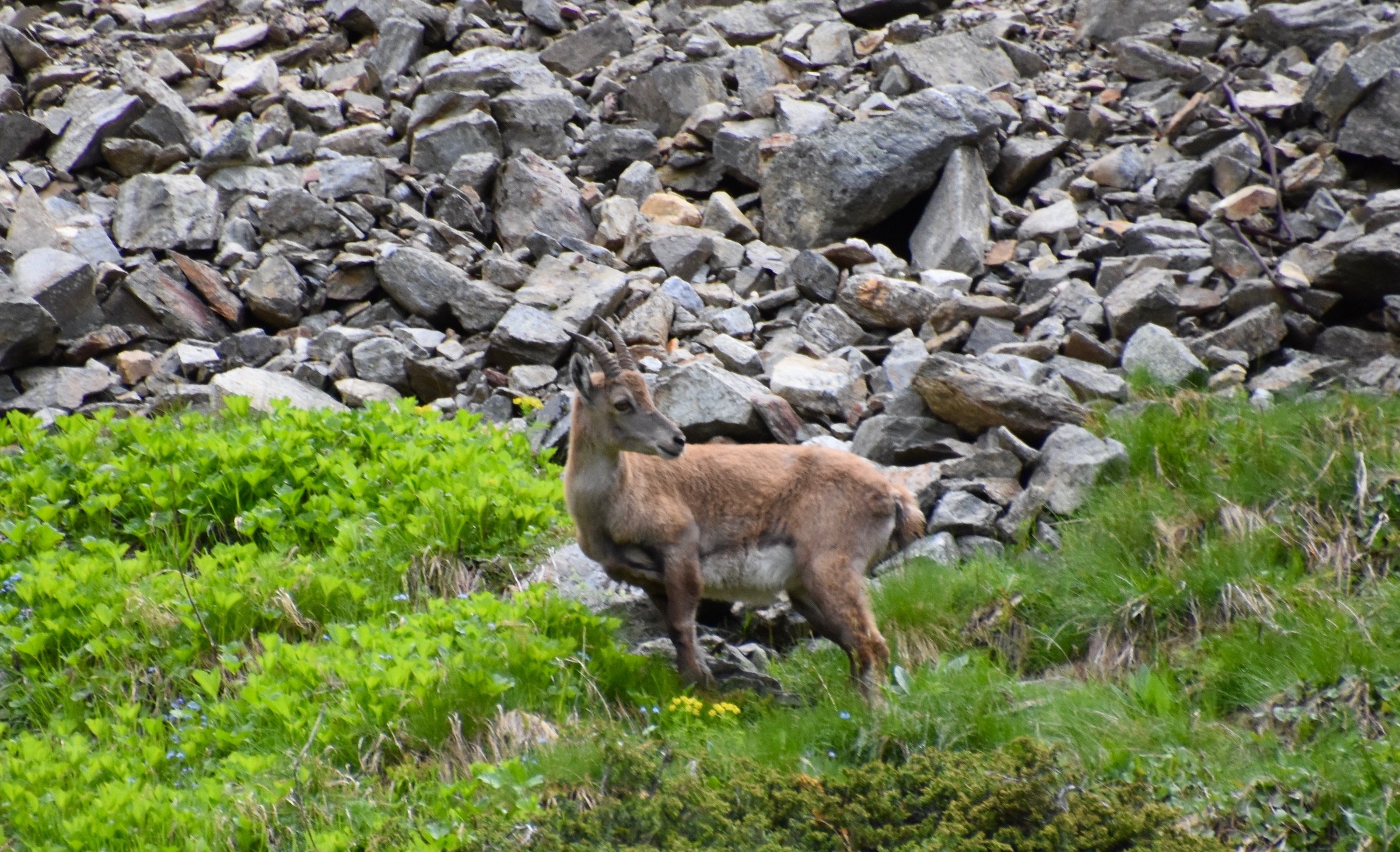 The third walk takes place in the Bernese Alps with access via a tram from Grindelwald. This is a linear walk that goes out to a small alpine lake, Bachalsee and back. It also features a chance to do the Cliff Walk which is not as scary as it looks in this photo.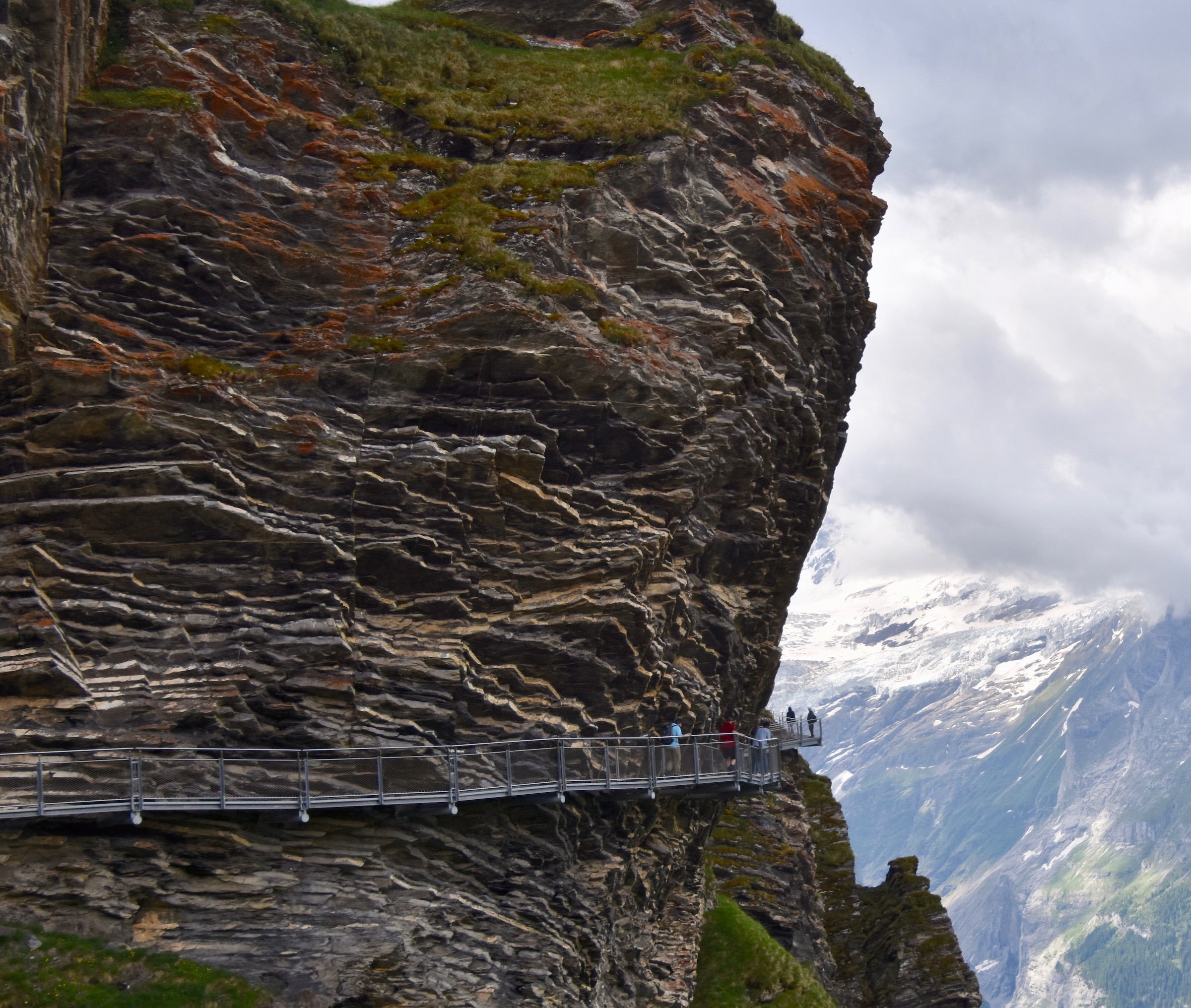 The last walk was my favourite after the Matterhorn, largely because like the Matterhorn day, the weather was perfect. This hike involves taking a boat from Lucerne to the village of Vitznau from where you take the world's oldest funicular up to the top of Mount Rigi. From here the hike is all downhill to a tram that takes you down to the village of Weggis from where you catch the boat back to Lucerne. This was a pastoral hike as opposed to a true alpine excursion and passed by many farms before arriving at the tram station where there were a number of restaurants with outdoor patios. One of the reasons I liked this hike so much was because of reason #5 coming up.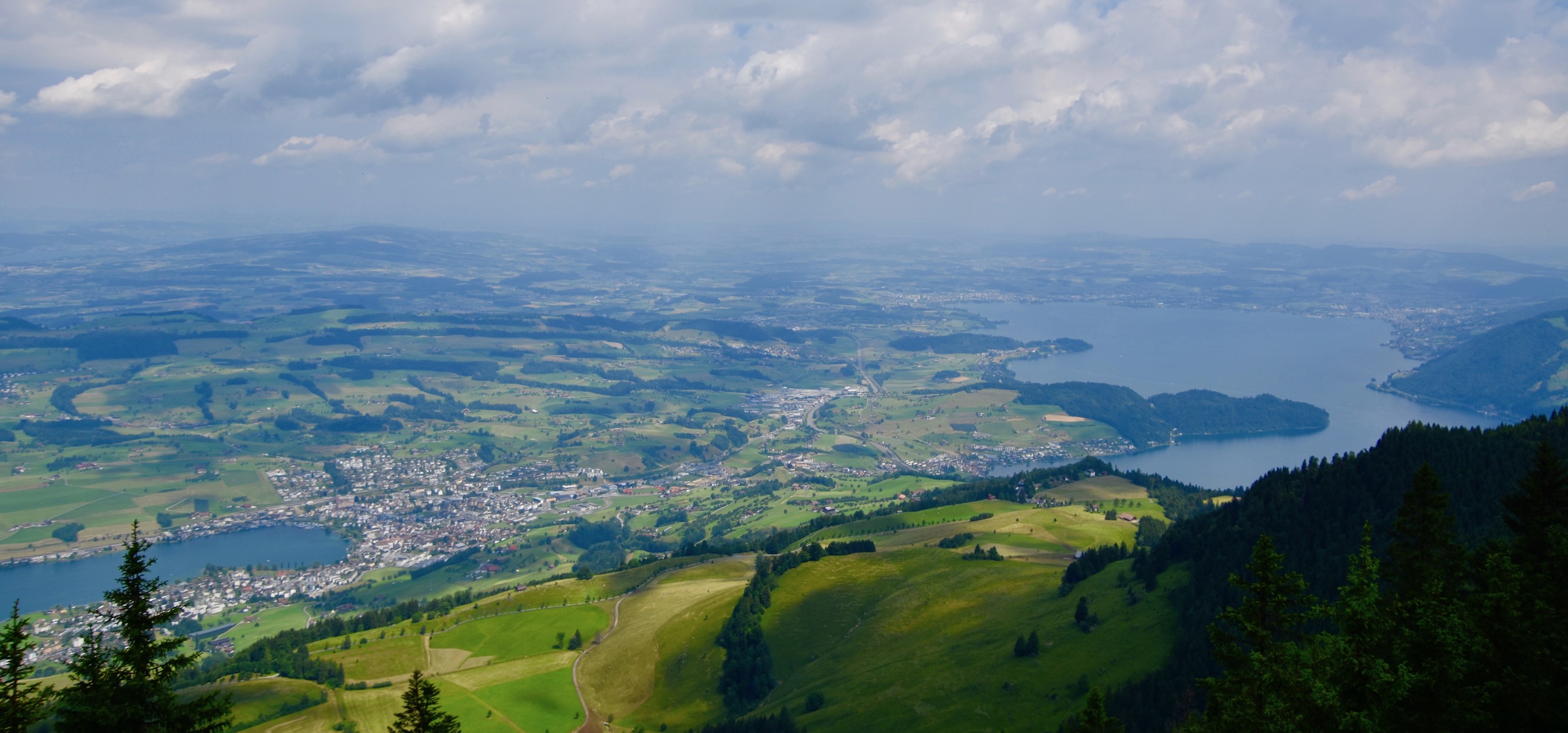 5. The Flowers of Switzerland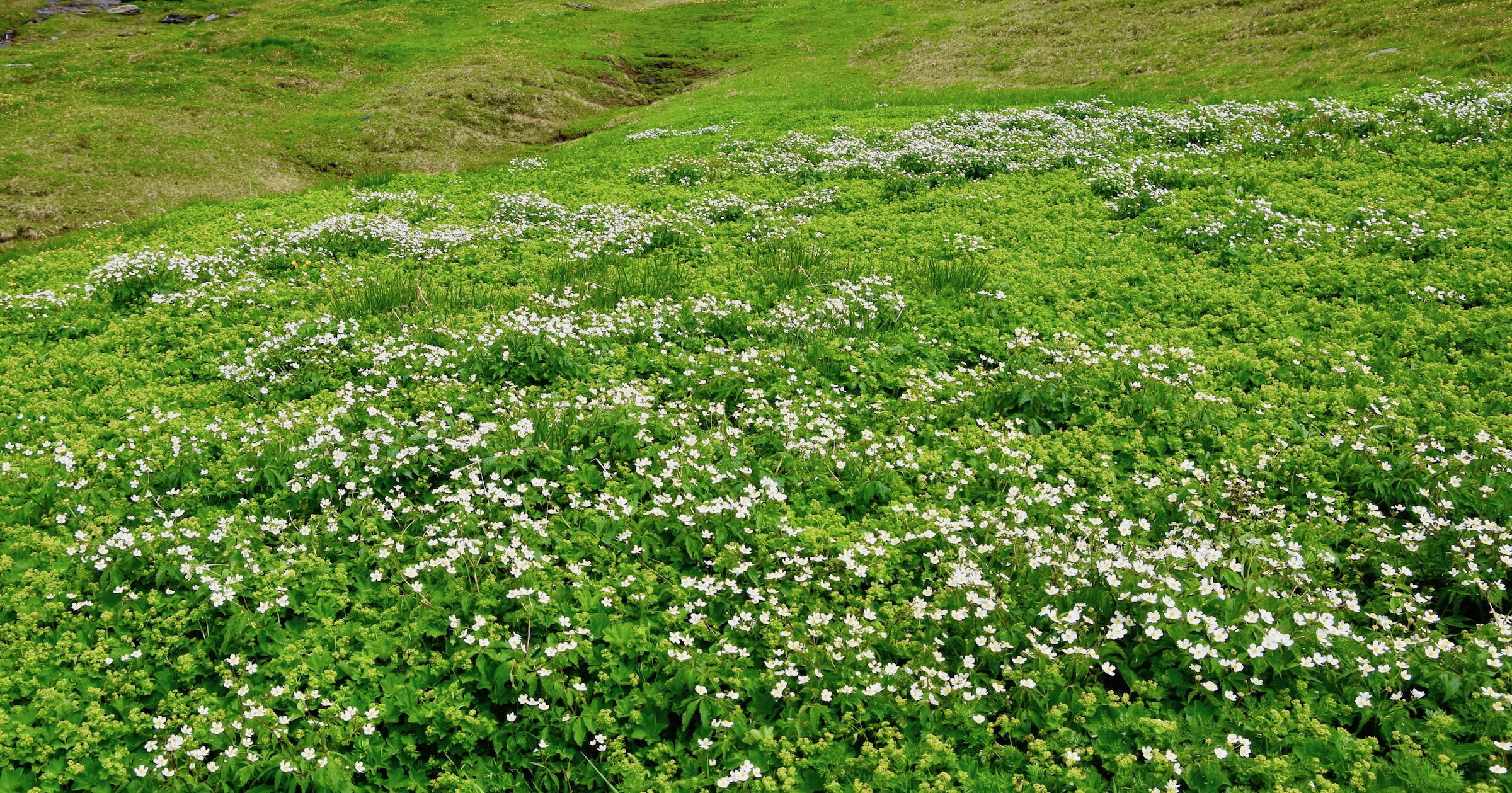 I had always heard that the flowers of alpine Switzerland were something to behold and this trip proved that to be true in spades. I bought a small book on Swiss flowers in St. Moritz and all told identified more than fifty different species on our various walks and a few that still remain unidentified. Some of my favourites were the alpine toadflax.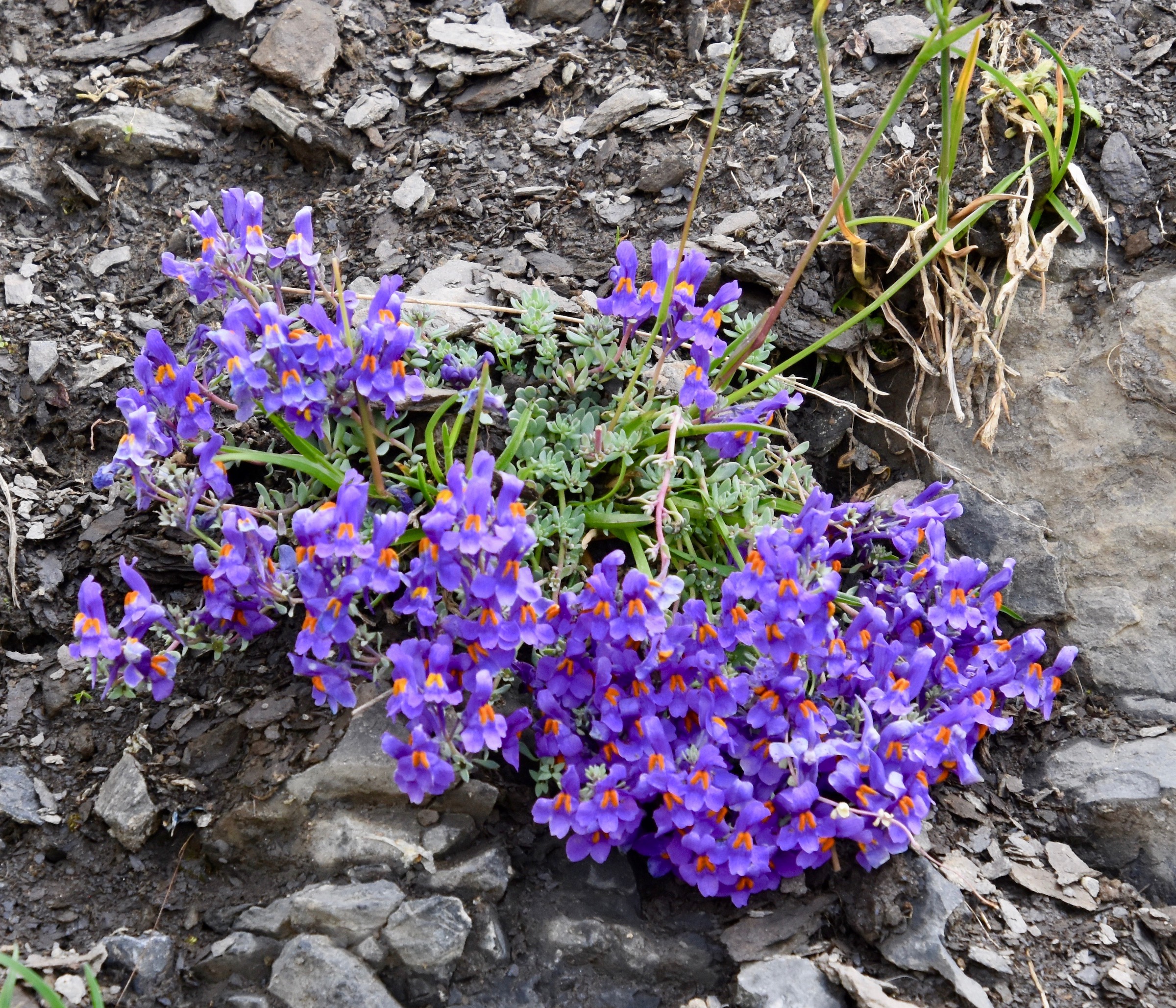 The marsh marigolds on the way to the Bachalsee.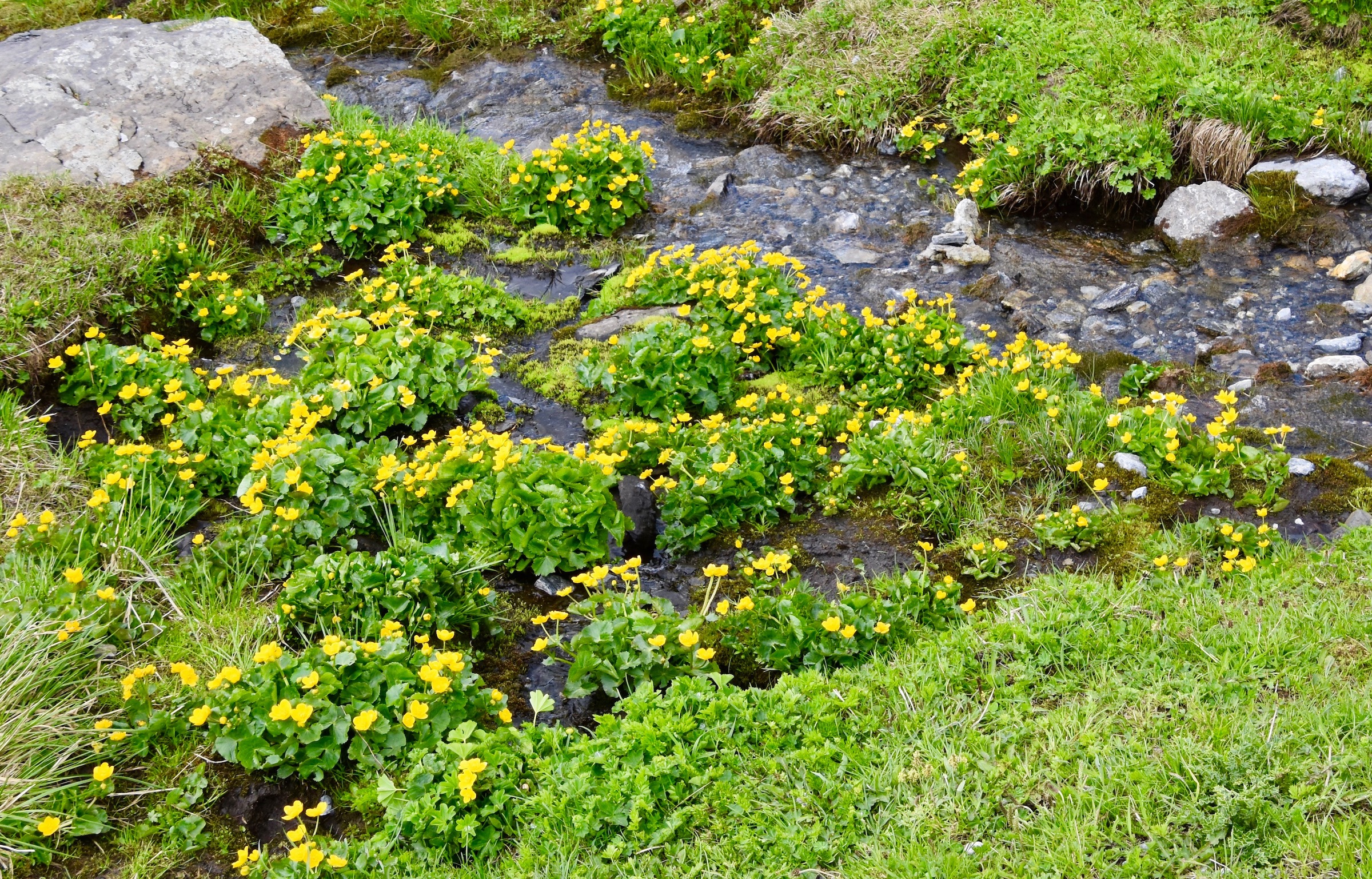 And the yellow gentian in the Engadine Valley. I will post many more as I detail each hike.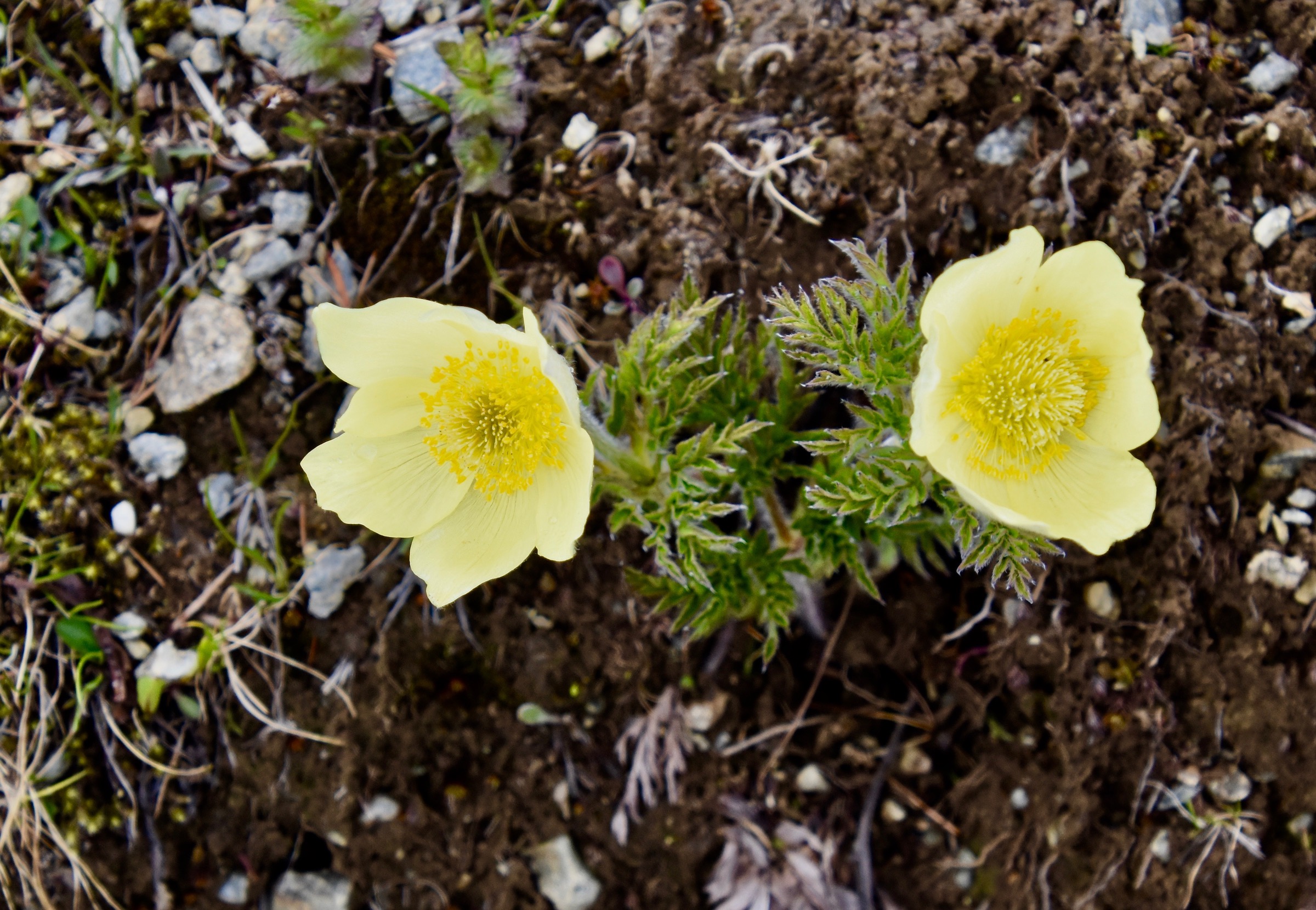 However, it wasn't just the wildflowers that struck me in Switzerland. The Swiss are great gardeners and every town and city has beautifil displays such as these roses in Interlaken.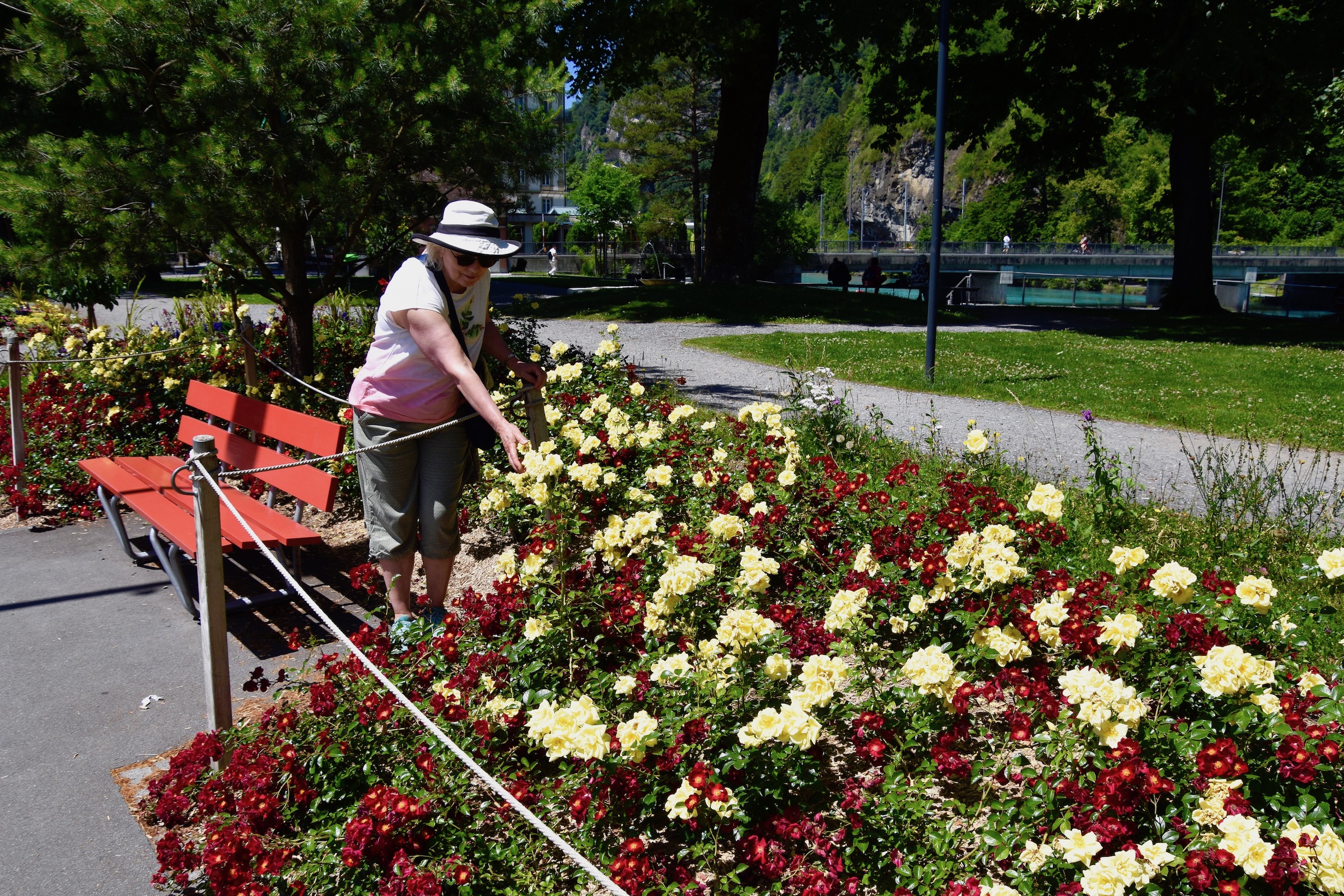 Even the boots get involved like this pair outside the Languard Restaurant above Pontresina.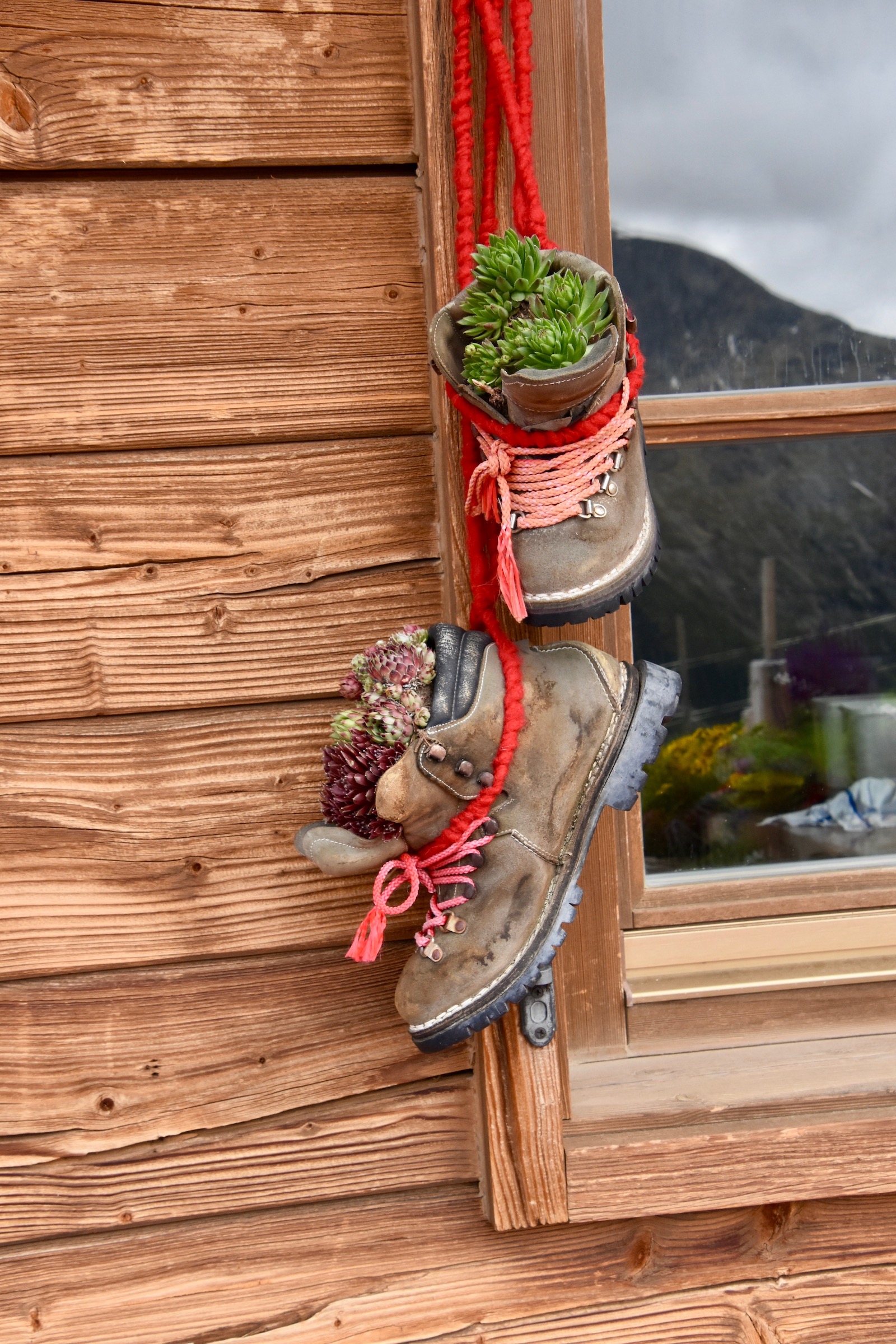 So if flowers are your thing then this trip is for you.
6. The Food & Drink of Switzerland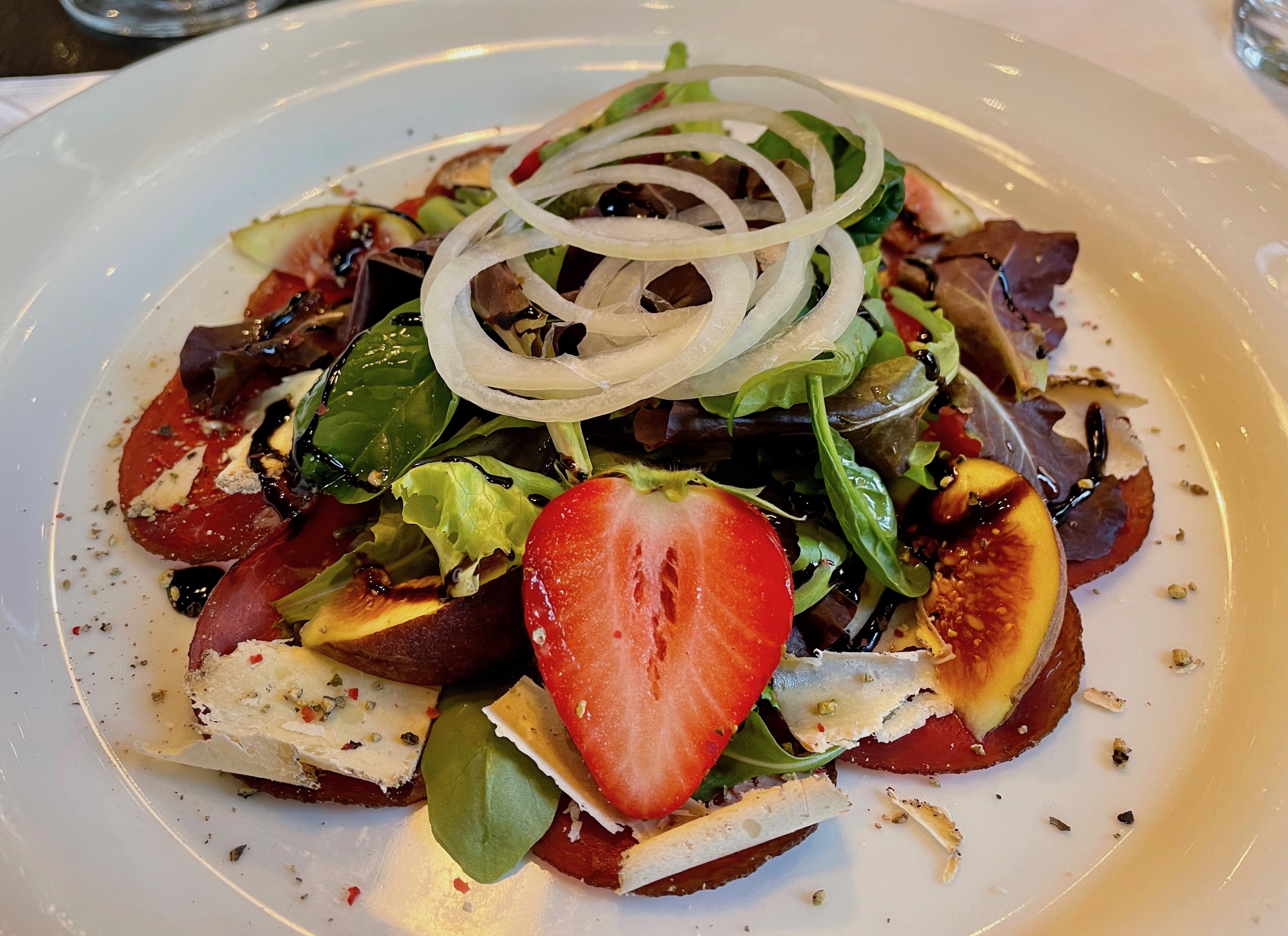 It should be no surprise that the food and drink in Switzerland is exceptional. After all the country is comprised of three distinct cultures – German, French and Italian, each with its own cuisine. However, to each of these there is added a distinct Swiss twist which makes the food here just a bit different than what you would find in any of the three mother countries. Then of course there are the dishes that are distinctly Swiss like fondue, raclette and rosti. I must say I am not a fan of dipping bread in melted cheese, but this is not the only type of fondue in Switzerland. The meat fondue which is cooked in boiling oil which I had at the Swiss Chuchi Restaurant in the Adler Hotel in Zurich was excellent. Alison and I never had a bad meal on this tour which involved a wide variety of restaurants from traditional gasthaus' to really fine dining in the Waldstatter Hotel in Lucerne.
And then of course there is the chocolate. The Swiss invented milk chocolate and they eat a ton of it (almost literally) every year. While everyone is familiar with Toblerone and Lindt, I enjoyed the Cailler chocolate the most. It is one of the oldest chocolate concerns and you rarely see it outside of Switzerland.
In terms of libations, there are a host of local Swiss beers and wines that you can try on this trip. Here I am enjoying Rugenbrau, the local beer of the Interlaken region.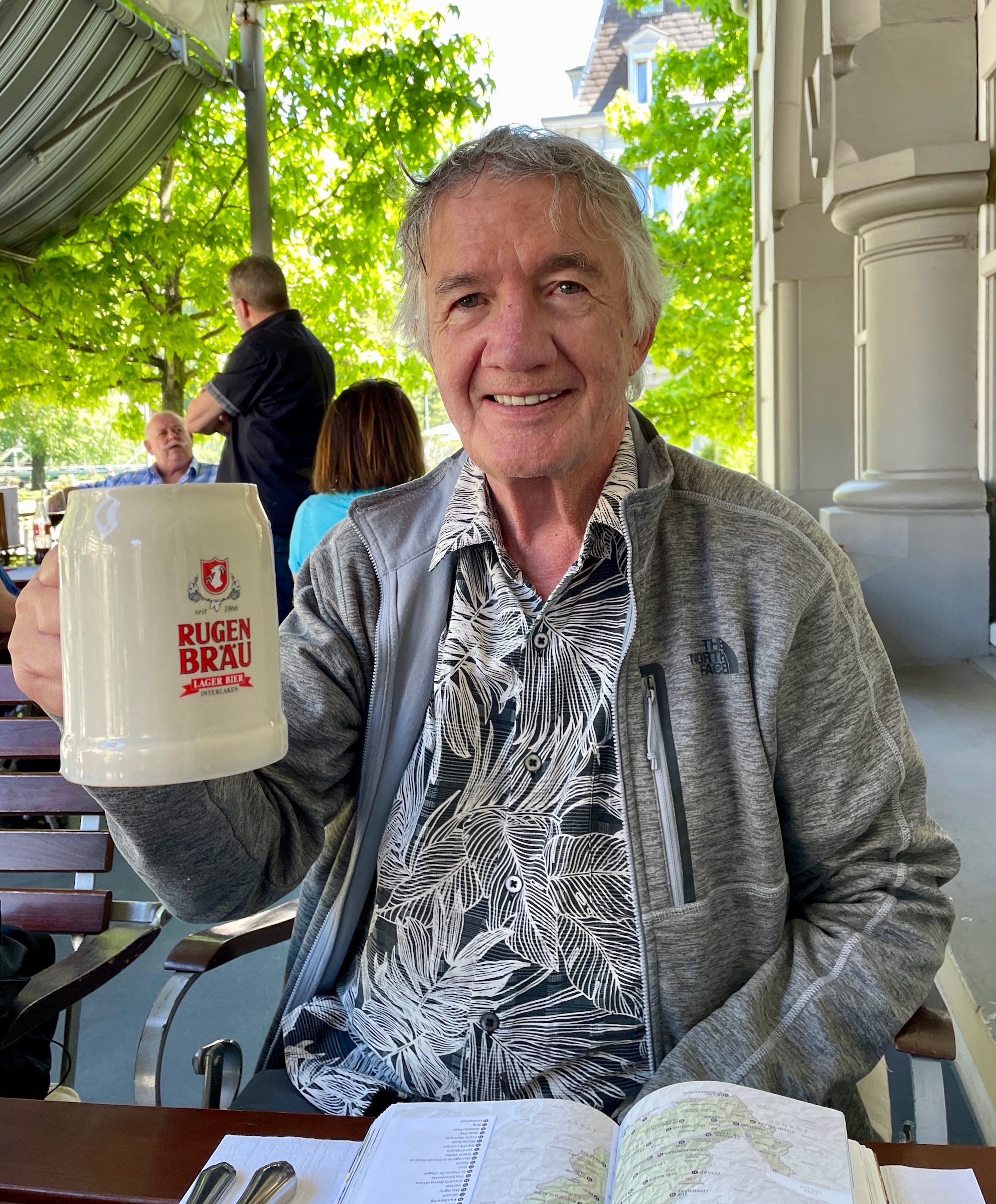 Most people are not aware that Swiss wines are among the finest in the world. The reason for this is that the selfish bastards drink almost all of it themselves. However, once you are in Switzerland they can't stop you from trying one of the over 200 varietals grown in the country.
7. The Jungfraujoch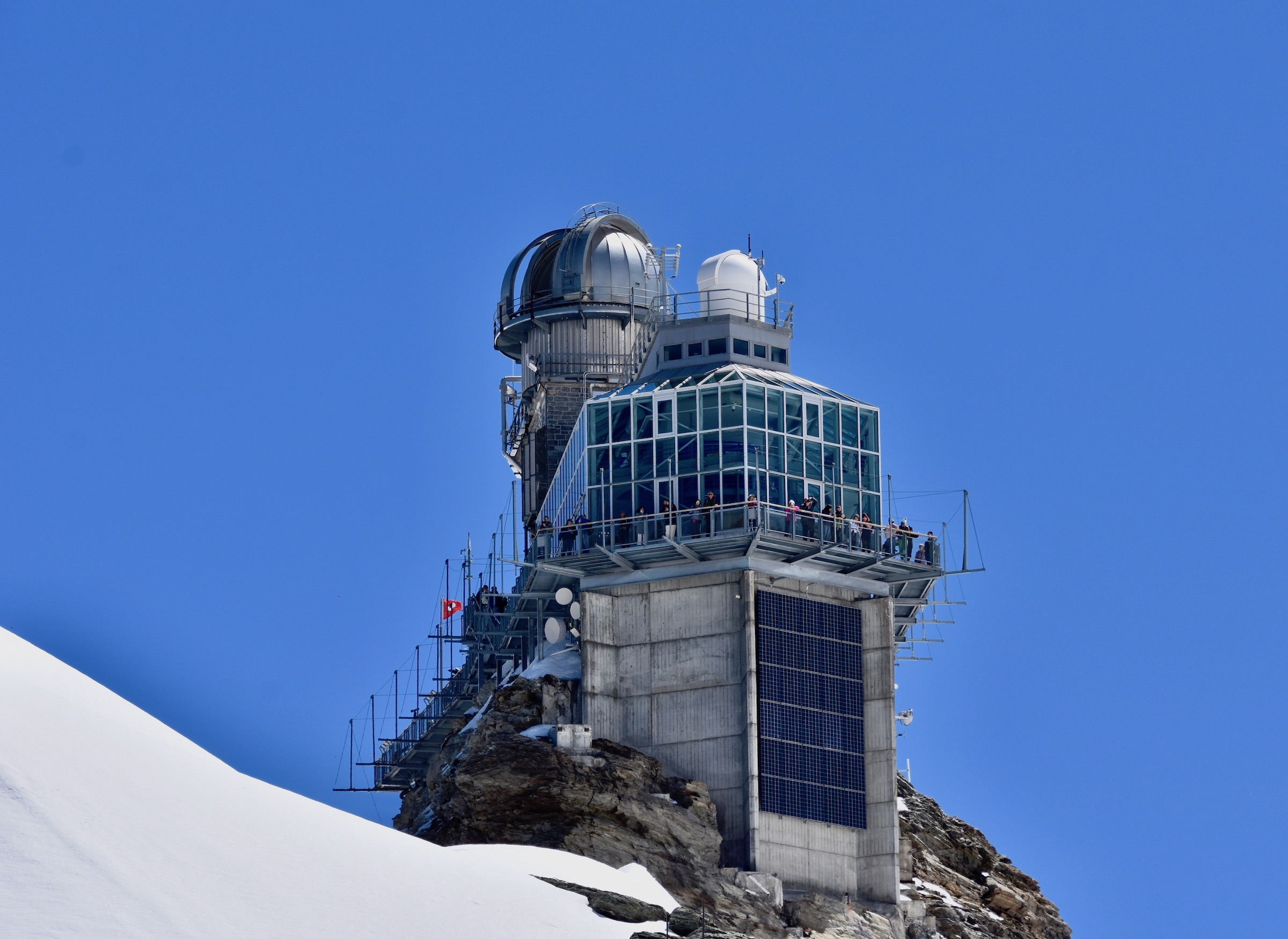 The Jungfraujoch is an experience so unique that it deserves special mention. It is an excursion by train that literally winds its way up through the inside of a mountain to emerge at the Top of Europe some 11, 500 feet (3,454 metres) high. From here you take a high speed elevator up to 11,752 feet (3,571 metres) and you find yourself in The Sphinx, a building so improbable that it must have been built by some evil genius like Ernst Stavro Blofeld. This is probably the highest elevation that most people on the tour have ever been.
The views from the Top of Europe are simply breathtaking and believe me, at this altitude you need all the breath you can get.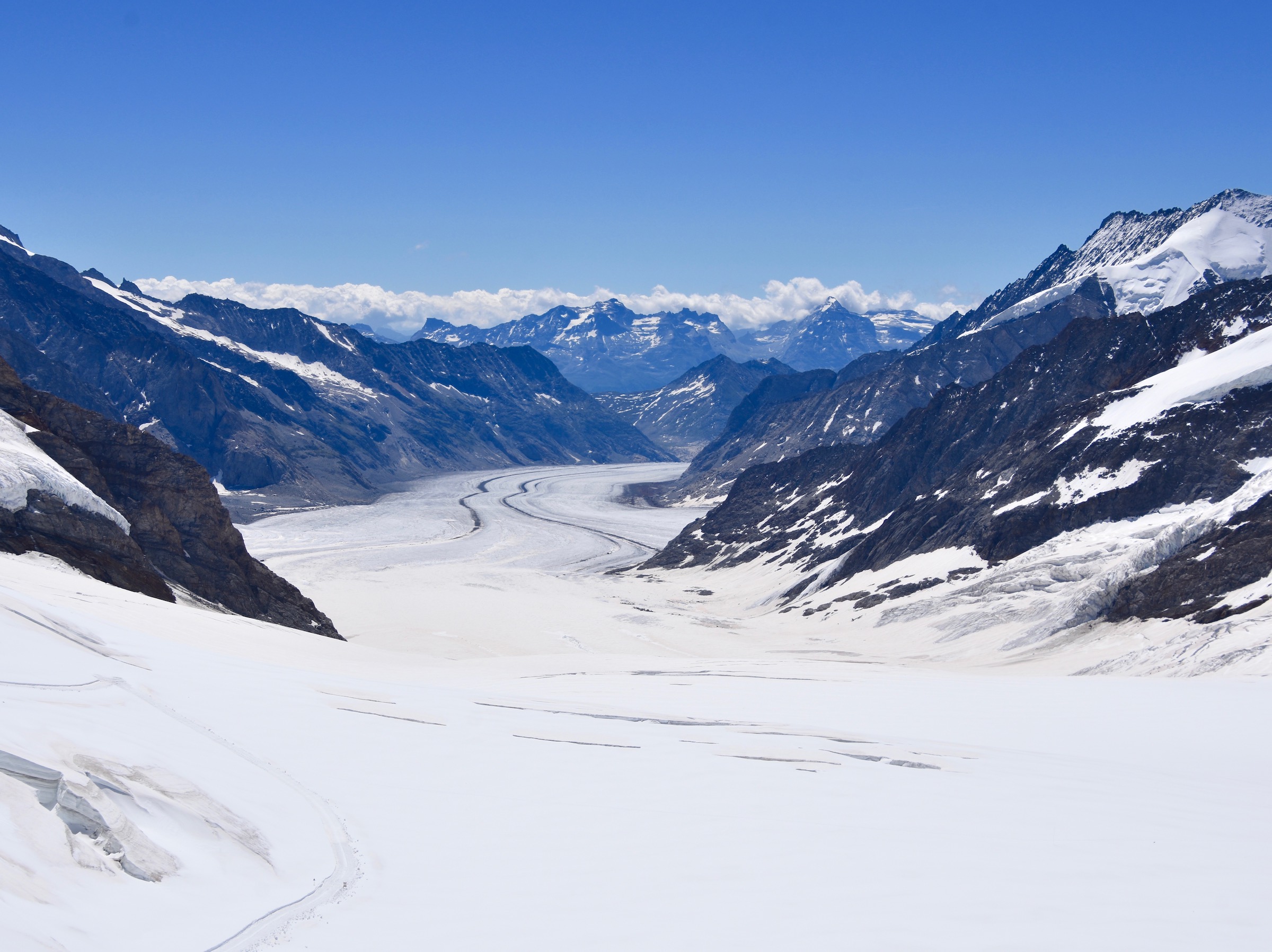 8. The Fountains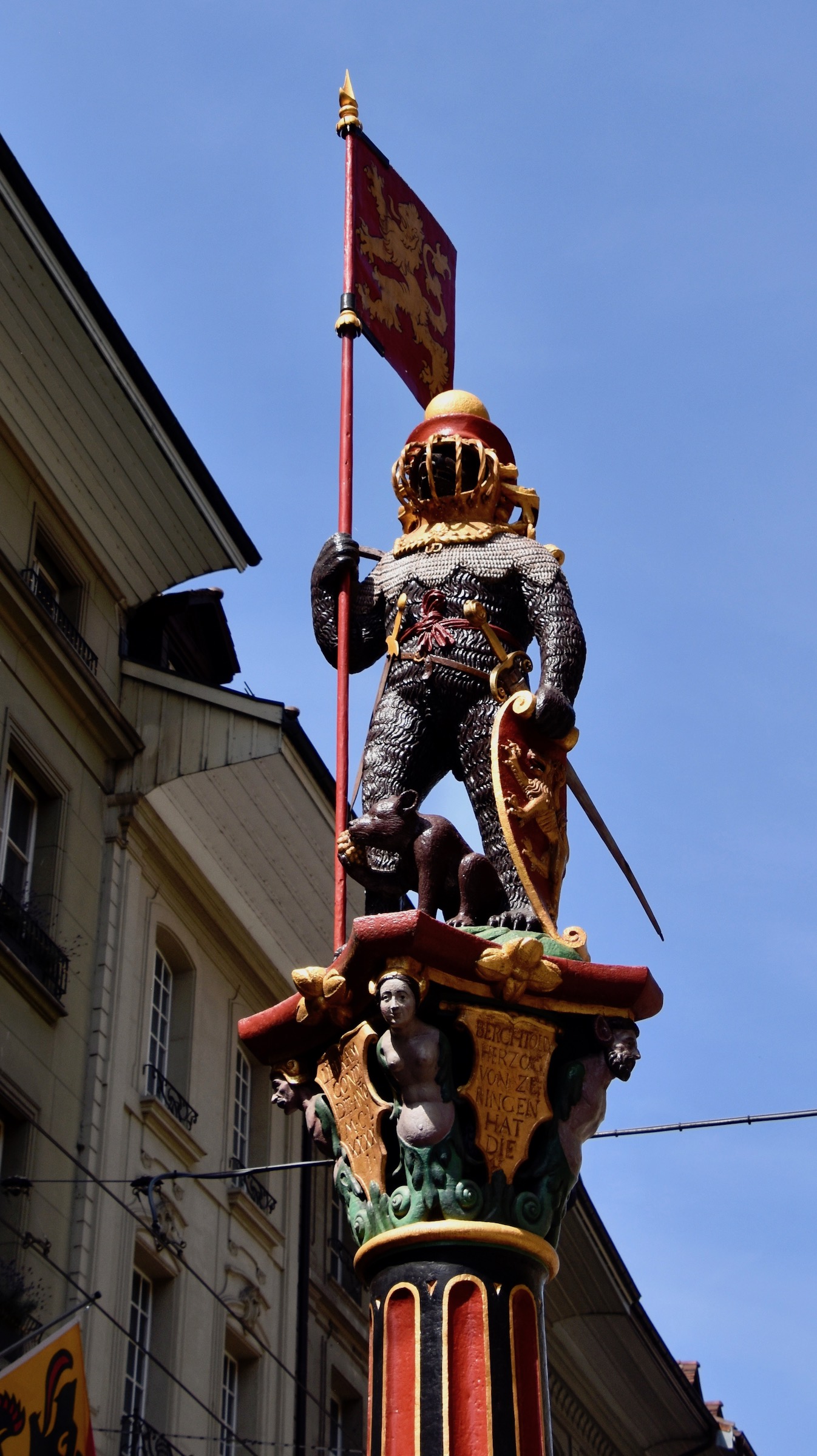 In North America we have ornamental fountains and drinking fountains. In Switzerland the ornamental fountains double as sources of clean drinking water and symbols of the city or neighbourhood. I confess to being very enamoured and not a little jealous of this great Swiss tradition. In my city of Halifax, Nova Scotia people regularly pour soap, throw coins and even piss in our public fountains. That would be unthinkable in Switzerland. One could easily make a nice photo gallery of the many historic fountains you will see on this trip.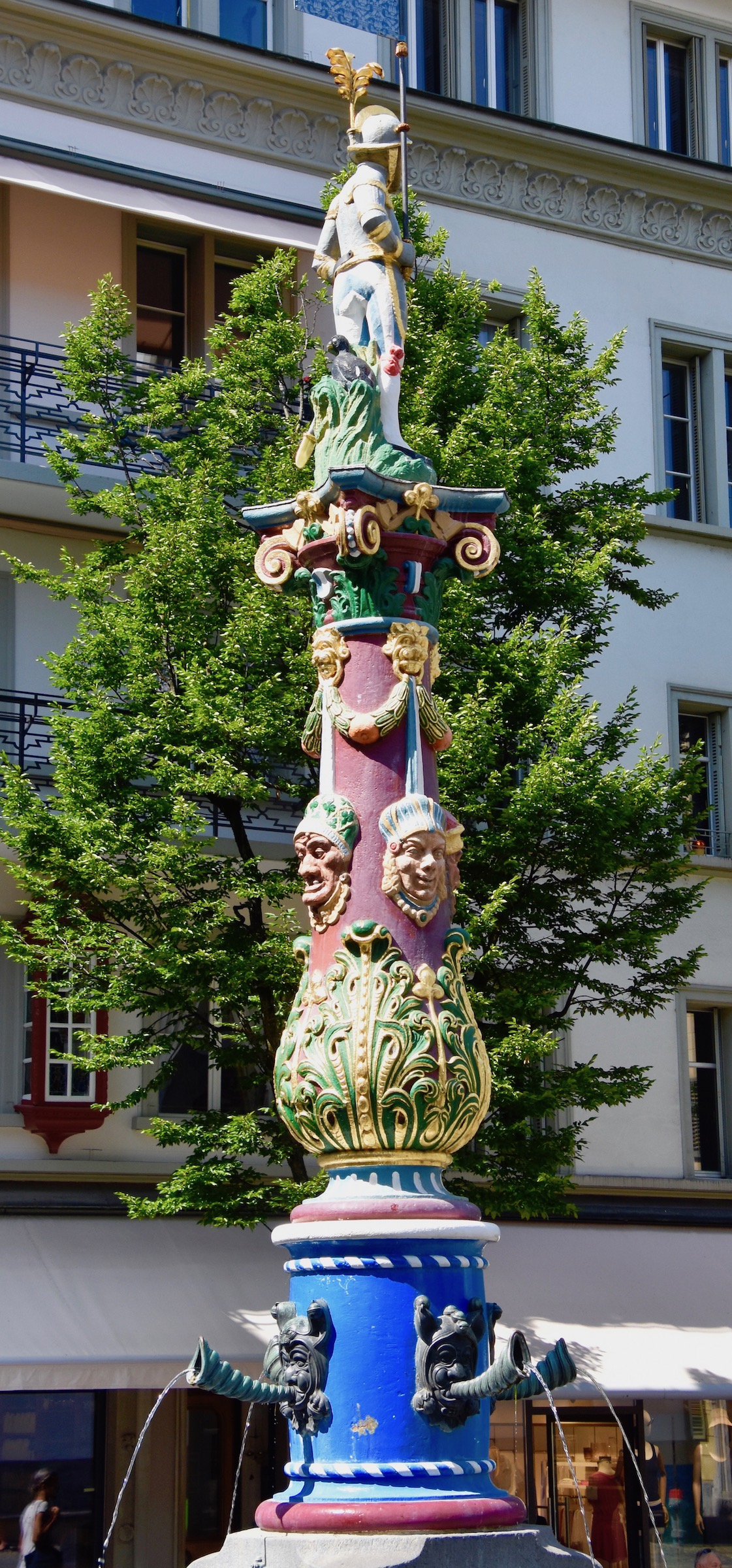 9. Victor Romagnoli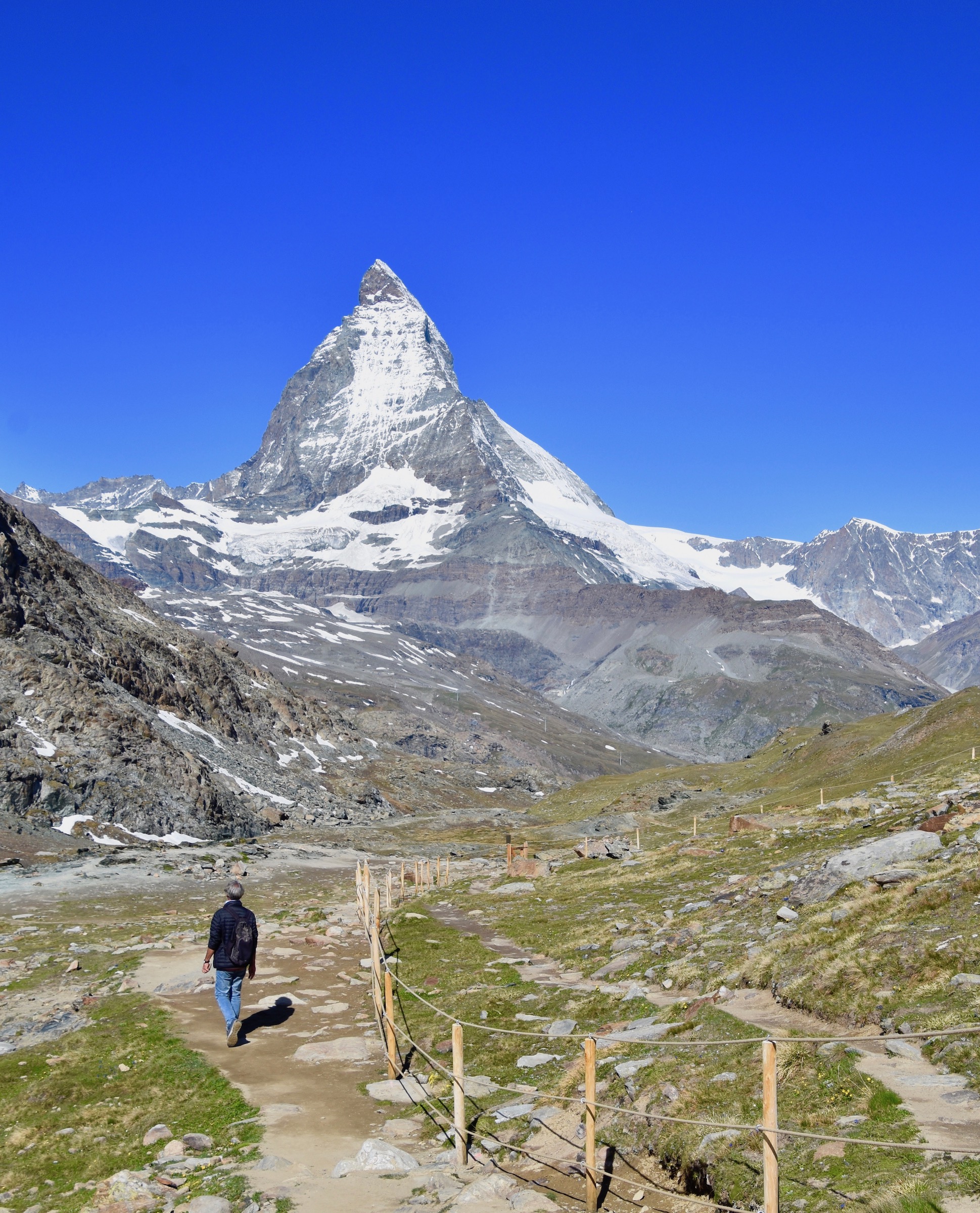 We have travelled with Victor Romagnoli as our Adventures Abroad guide for over 25 years and always look forward to meeting up with him for a new adventure. When we signed up for this trip we did not know he would be leading it and were delighted to learn only a week before departure that he would be in charge. Victor once lived in Switzerland for a few years and is fluent in the Swiss version of German which I am told is not that easy to master. He is also fluent in high German, French, Italian and a whole lot more languages. Aside from a voluminous knowledge of history, Victor is great at identifying birds, flowers and other natural phenomena, something that many guides in my experience are not expert in.
As I noted previously, this tour involves many different changes at different train stations, some with very little time in between. With one exception Victor managed to make sure that everyone of us made these changes even at the most crowded of train stations. The one exception involved a tour member who did not get off the train before it departed for the next station. It's hard to make a connection if you don't get off in the first place. This person had no phone, no credit cards, no passport and no train ticket, all of which were in the safekeeping of his wife. By some miracle Victor managed to have him located and rerouted back to our destination of St. Moritz only an hour or so later than the rest of us arrived.
The bottom line is that Alison and I always feel we are in safe hands whenever we travel with Victor whether or not it is a place as safe as Switzerland or as sketchy as El Salvador or Honduras.
Now to answer two questions that I had in my mind before setting out on this trip.
How difficult and long are the hikes? Obviously the answer depends a lot on your general level of fitness. The trip is described as Activity Level 3 on the Adventures Abroad website and I think that is accurate. The longest hike is the first one in the Engadine Valley which starts off with a walking tour of parts of St, Moritz and then involves a traverse from funicular station to chairlift with a stop for lunch before taking the lift down. After that our local guide took us to a tram that took us to the top of the Heidi trail from whence we walked back down into St. Moritz. All told we walked just over nine miles (14.5 kms.) that day.
This is a photo of a portion of the trail and the type of terrain you will be hiking. This is not a forced march so everyone went at their own pace. Everybody in the group was able to manage the full distance that day albeit with a few sore muscles. The next day is on the Glacier Express so there is a good chance to recuperate.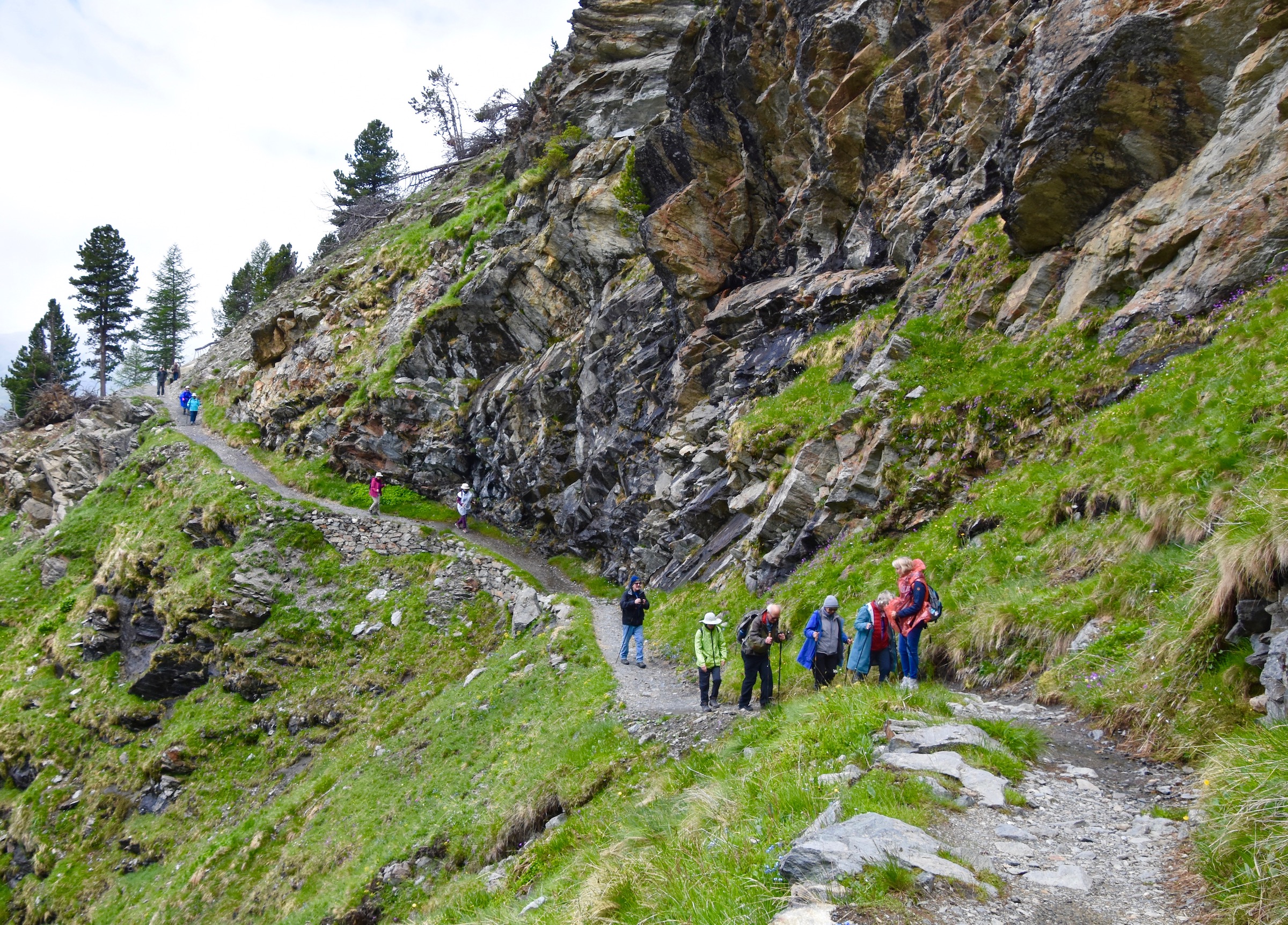 The Matterhorn hike is essentially a totally downhill hike from the top of the Gornergrat Station at 3,089 metres (10,134 feet) back down to Zermatt at 1,604 metres (5,262 feet) or basically a mile below. Now if you are like most people, downhill hikes are a lot harder on the knees than vertical or straight trails. Because of this I found this hike much more difficult in terms of the effects on my knees than the Engadine hikes. However, here's the good news. You don't need to go all the way down to Zermatt. There are multiple stations along the Gornergrat that you can take back to Zermatt which is what all but a few of our group did. Some took the first opportunity and others another station.
The hike to Bachalsee is the shortest of the four and involves some elevation change, but not much. It is easy hiking along what is a very popular trail.
The Mount Rigi hike is all downhill from the top to the tram station above Weggis. It has three distinct portions with the first being quite downhill on a conglomerate surface as below.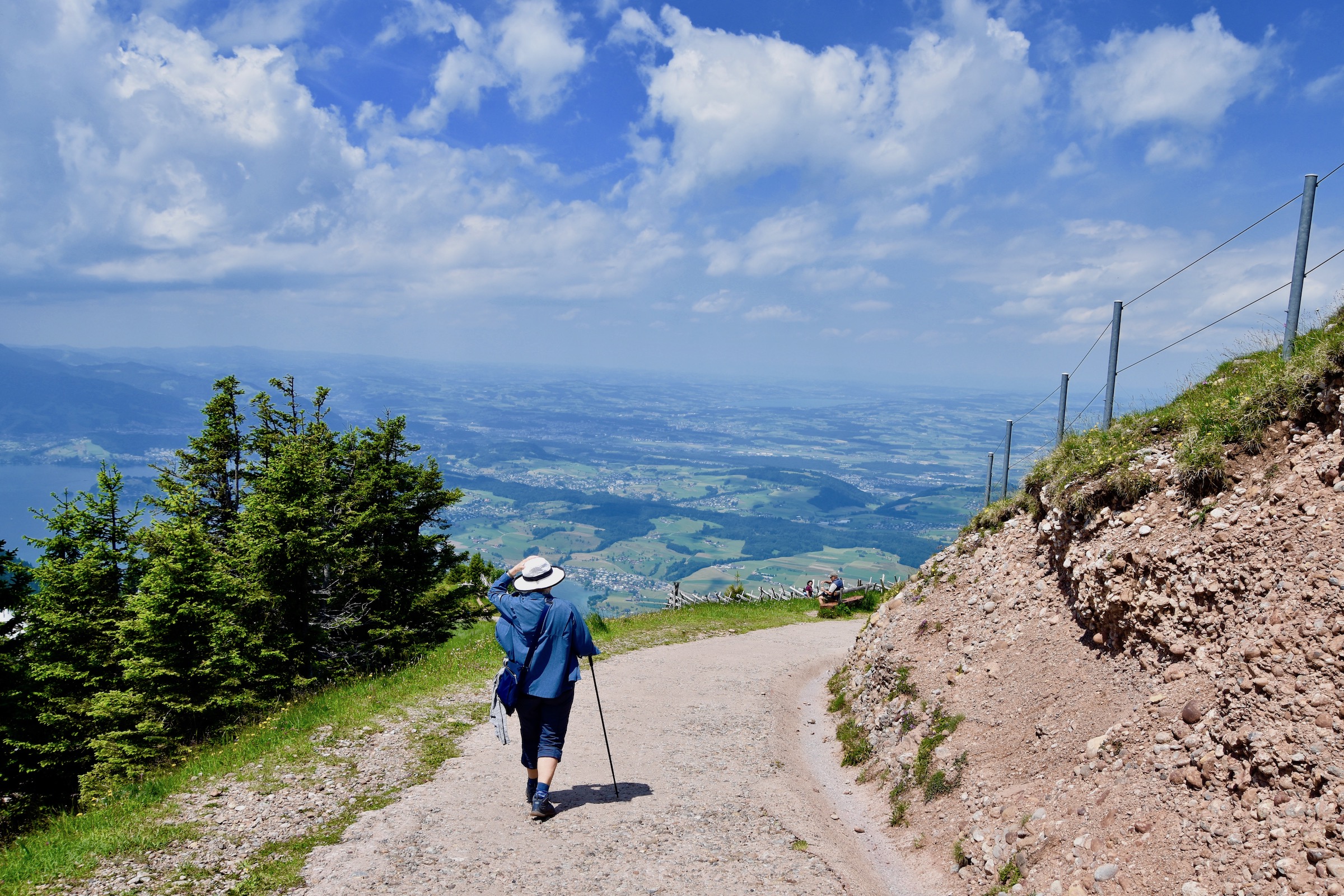 The second portion is reasonably flat on gravel that follows the train tracks and the third is basically a sidewalk through the countryside. Again your knees will feel this, but nowhere near as much as the Matterhorn hike.
So my conclusion is that you should be able to walk for at least a half day without difficulty to undertake this tour.
In terms of what you should take I recommend light waterproof hiking boots, a walking stick, day pack with rain gear if necessary, water bottle, broad brimmed hat, snacks and sun protection.
Next question. How will the elevation affect me? I have been at elevations as high as we reached in Switzerland in the past and it has never bothered me, although at the Jungfraujoch there was definitely a short period of light headedness. I was not aware of anyone in our group who had an adverse reaction to the elevation. This is no guarantee of course that it won't happen, but again I think if you are in reasonably good shape it probably won't be an issue.
One final suggestion. In their never ending quest to ripoff the consumer our Canadian telecoms have pulled a fast one. At one time roaming fees only kicked in if you actually used your phone. When I got back from this trip I was charged a roaming fee on two phones for everyday we actually turned the phone on whether we used it or not. I did manage to get most of these reversed, but to avoid a nasty surprise either switch to a Swiss sim card or keep you phone on airplane mode and only use it when absolutely necessary because each day it is on you will get dinged $15.
In upcoming posts I'll go into a lot more detail on this trip, but I hope this précis whets your appetite for more.