Pier 21 – Canada's Amazing Immigration Museum
My last post on this website was from Georges Island National Historic Site from where I took this post's featured image of the waterside of Pier 21, Canada's Museum of Immigration; the same view that nearly one million immigrants who passed through its doors between 1928 and 1971 had as their ships berthed in Halifax. I have visited Pier 21 many times over the years and believe it to be one of the most important historical sites in Canada. It is featured as the very first chapter in the latest book written by Alison and me – The Nova Scotia Bucket List.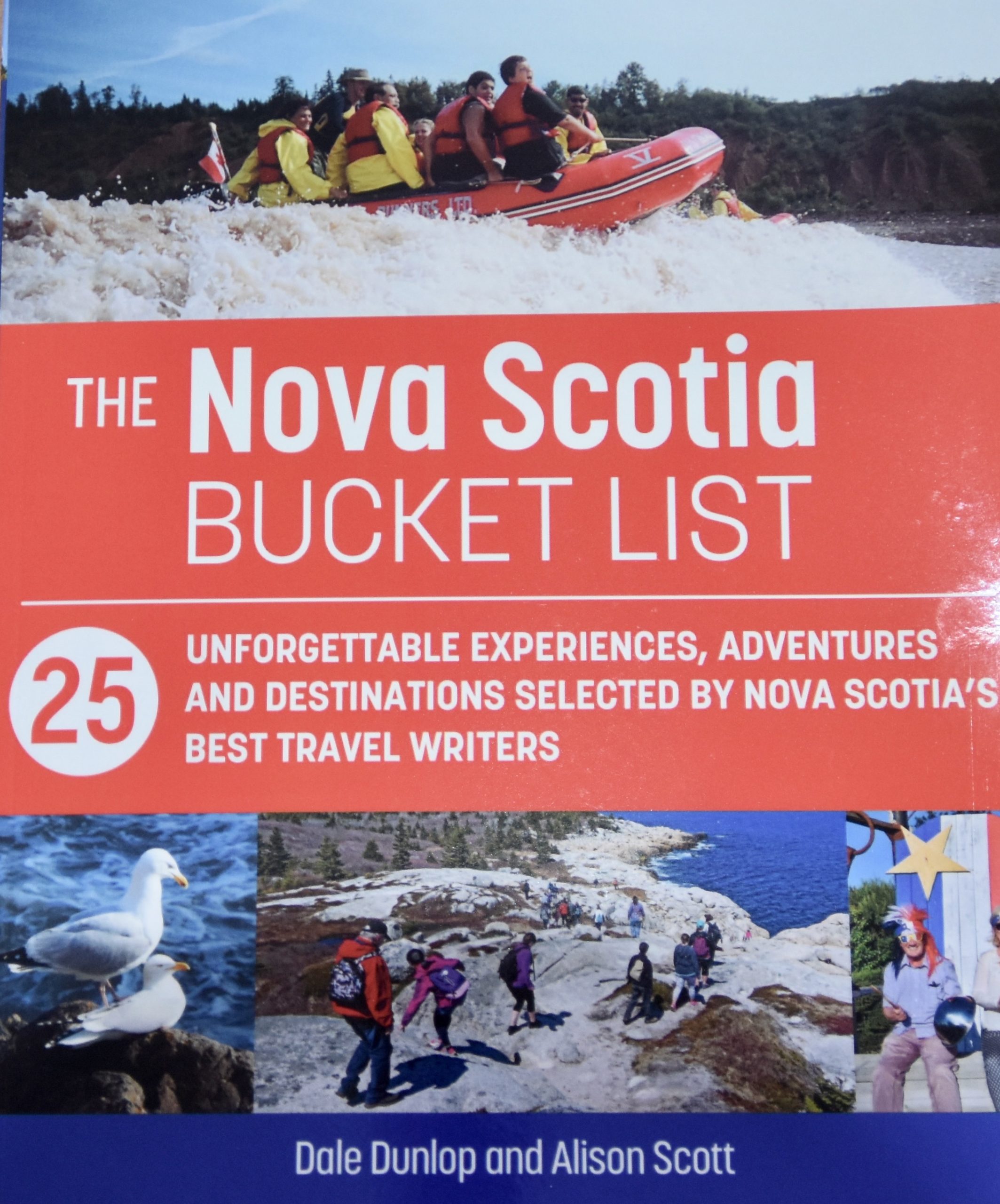 In this post I'm not going to give a detailed description of the experience you will have while visiting the museum, you can buy the book to learn that. Instead I'm going to describe a recent visit, post publication of the book, which was inspired by looking at Pier 21 from Georges Island. There was also something genealogical I wanted some help with and there is no better place in country to get this help than right here in Halifax, so please join me on a quick visit to this amazing place.
Pier 21 Becomes the Canadian Museum of Immigration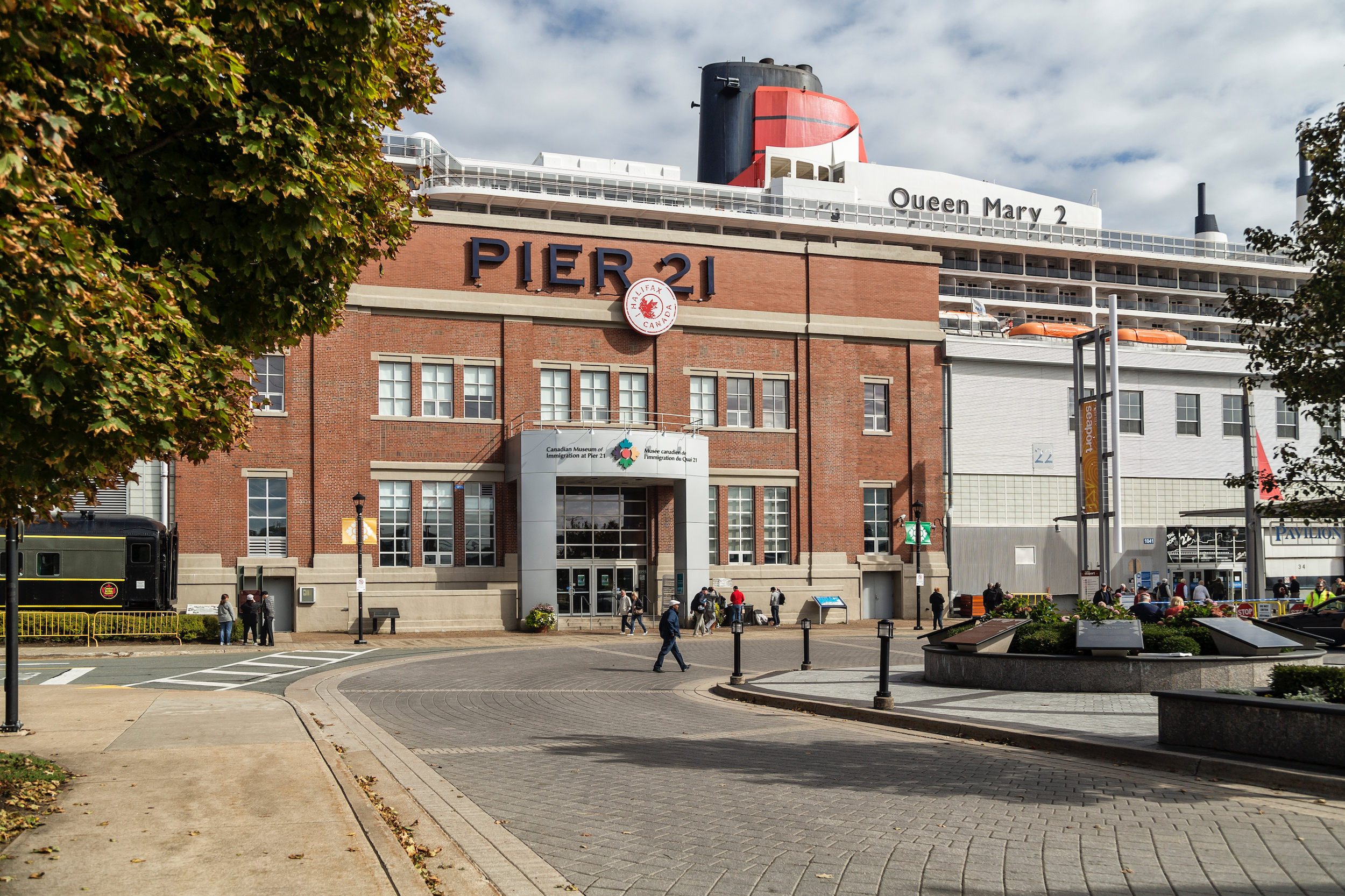 First, some quick background information on Pier 21. As noted above it served as one of Canada's principal ports of entry for immigrants from 1928 to 1971. Other major entry points were Quebec City where my paternal grandfather landed almost 120 years ago, Montreal, Vancouver and Victoria. However, of these only Pier 21 survives today. After it ceased to be an immigration centre, it saw many uses before being named a National Historic Site in 1997 when its significance to the story of Canada was realized. Opening first as a not-for-profit society in 1999, in 2010 it became the first national museum outside of the Ottawa area and is one of only two today. The other is the The Canadian Museum for Human Rights in Winnipeg.
Pier 21 is divided into a number of sections which include the Pier 21 story which takes one from the voyage from Europe to Halifax, through the customs and immigration process and finally onto the train and the journey westward to a new home in Canada. It is perhaps what most would be expecting in visiting an immigration museum and compares very favourably with the similar experience at Ellis Island in New York harbour which Alison and I visited a few years ago. Opposite the Pier 21 story is  the Canadian Immigration Story which might be termed the macro version of immigration, relating the history of immigration to Canada, warts and all. The third area is much smaller, but much more personal. It is the Scotiabank Family History Centre where I'll be headed after a quick walk through the other two areas to see what has changed as a result of Covid-19.
The first thing I notice is a small temporary exhibit – Jamaican Nova Scotia Connections: From the Maroons to the Present Day. The story of the maroons and their short stay in Halifax before being shipped to Sierra Leone is fascinating and explained in more detail in this post from the Canadian Encyclopedia. I was aware of the maroons before this visit, but I was definitely not aware that a former premier of Nova Scotia James Johnston was a Jamaican by birth. He was a very important character in Nova Scotia politics for many years and a prominent voice for confederation as well as the law partner of Simon Robie for whom Halifax's longest street is named.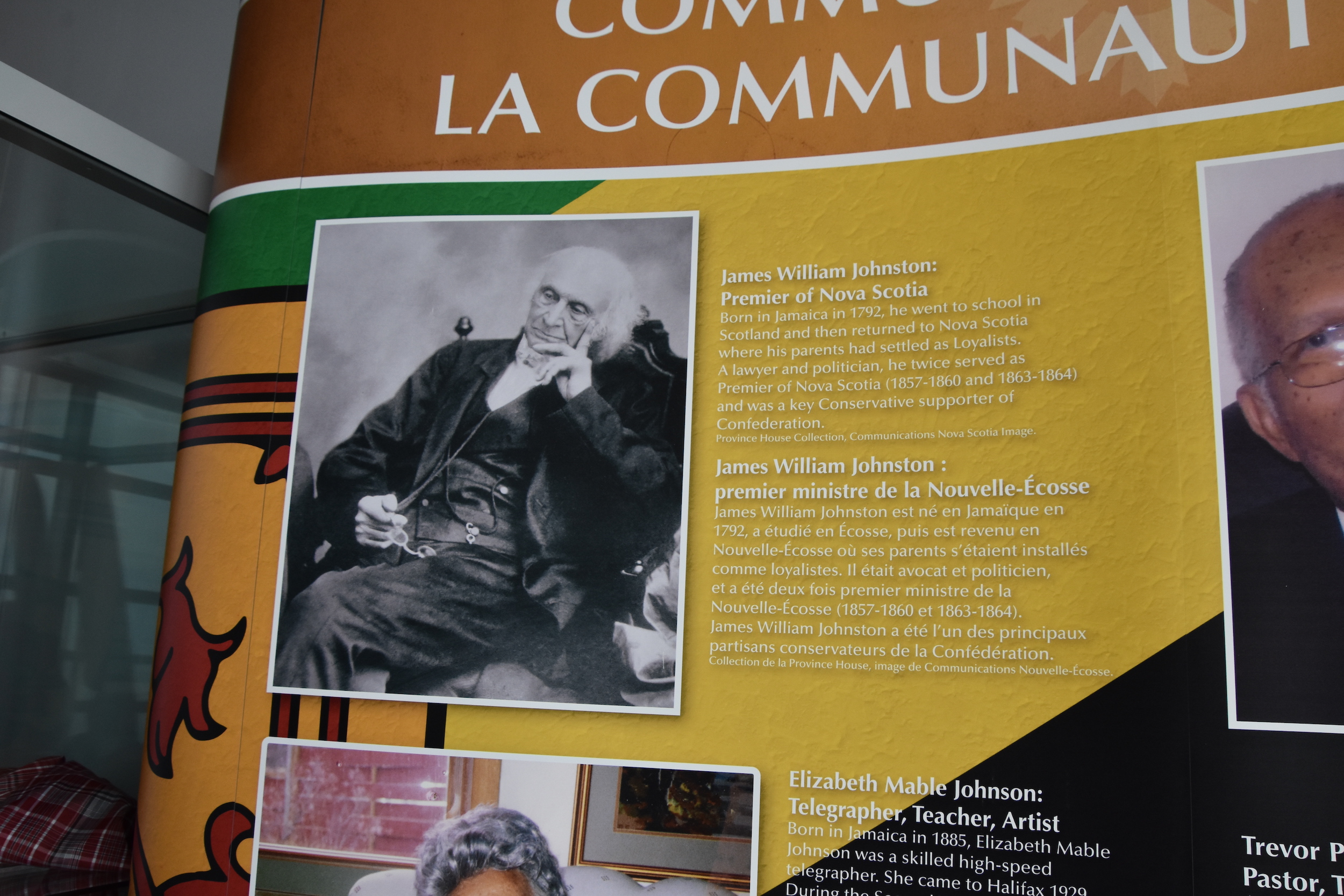 One of the most popular exhibits in the Pier 21 story are or were the immigration tags that were given to arriving immigrants. Prior to Covid visitors were encouraged to write their stories on tags and place them as in this photo I took during a previous visit.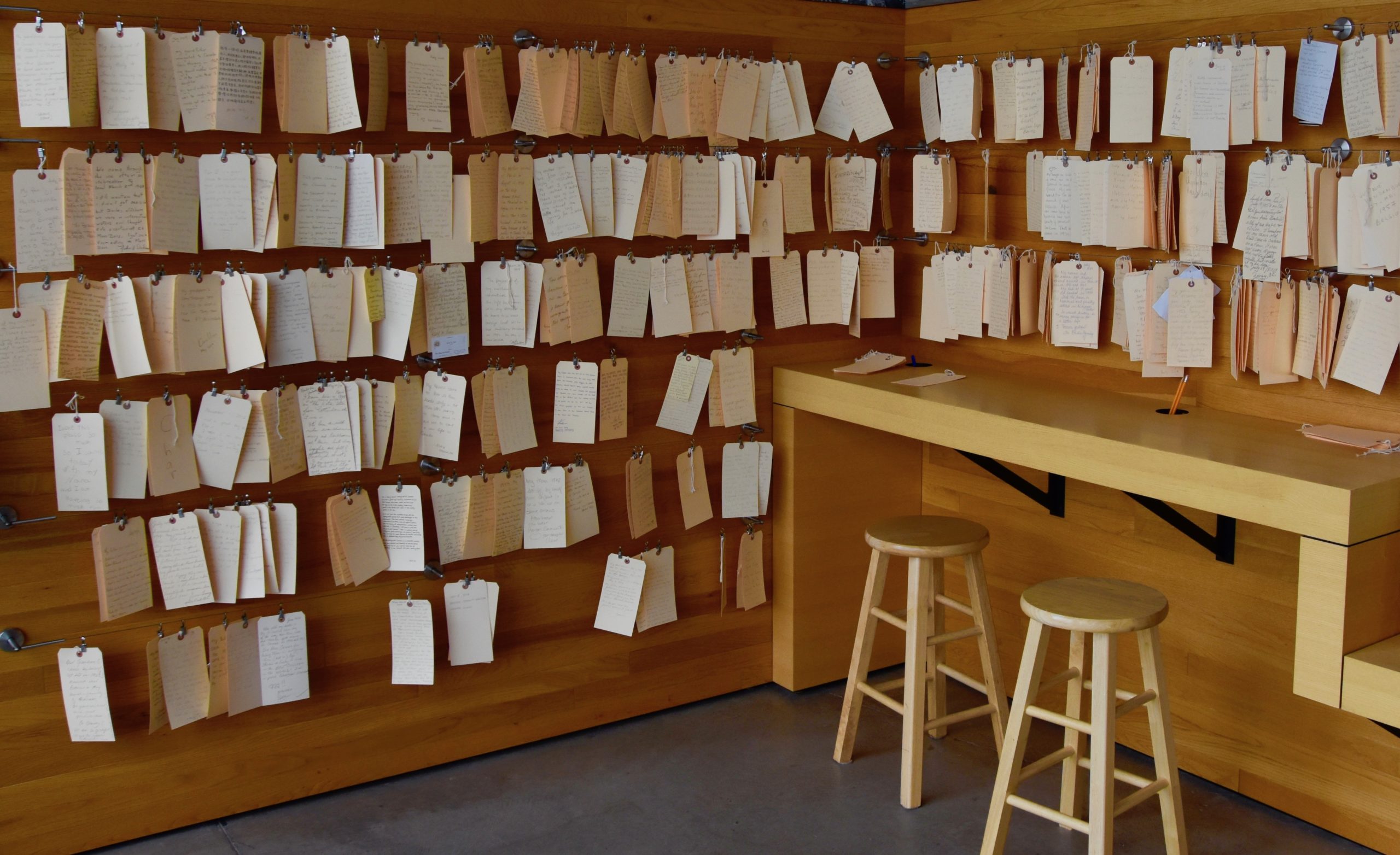 With Covid the pencils and tags have been put away, but that doesn't mean you can't share your thoughts about this place. Instead of writing you can do it digitally as described below. Give it a try. This is one of the innovative ways Pier 21 is responding to the pandemic and if you go to their website you'll find all kinds of ways to learn and interact without ever leaving home.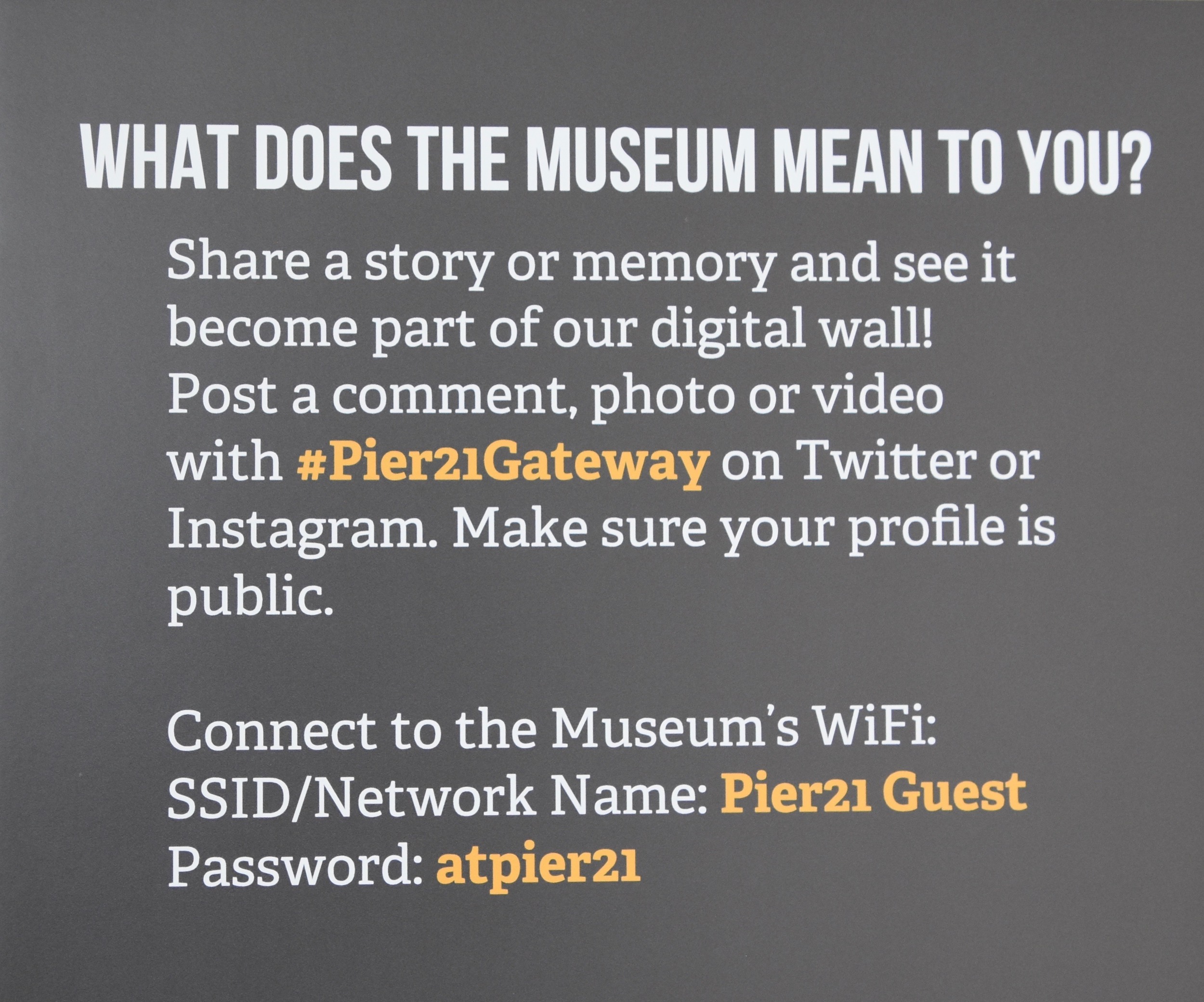 Passing by the large windows that afford an excellent view of Halifax Harbour I couldn't resist taking this photo of Georges Island, sort of a mirror image of the one I took of Pier 21 from there only days ago.

Scotiabank Family History Centre
This is the genealogical portion of Pier 21 and where I was headed next. I was introduced to Kirby Ross a recent master's graduate from St. Mary's who is an expert at searching immigration records. In a previous visit which I described in the book, with the help of the staff here I was able to clear up a mystery surrounding my grandfather's arrival in Canada or rather why there was no apparent record of it. In less than five minutes it was discovered that his last name had been left off the ship's manifest and he was listed only as a William Campbell rather than his correct name William Campbell Dunlop.
Today I had a different task. My maternal grandmother was a WWI war bride who was raised in Buxton, England which I had visited two years earlier and found the church where she and Elmer Allen, my maternal grandfather, were married.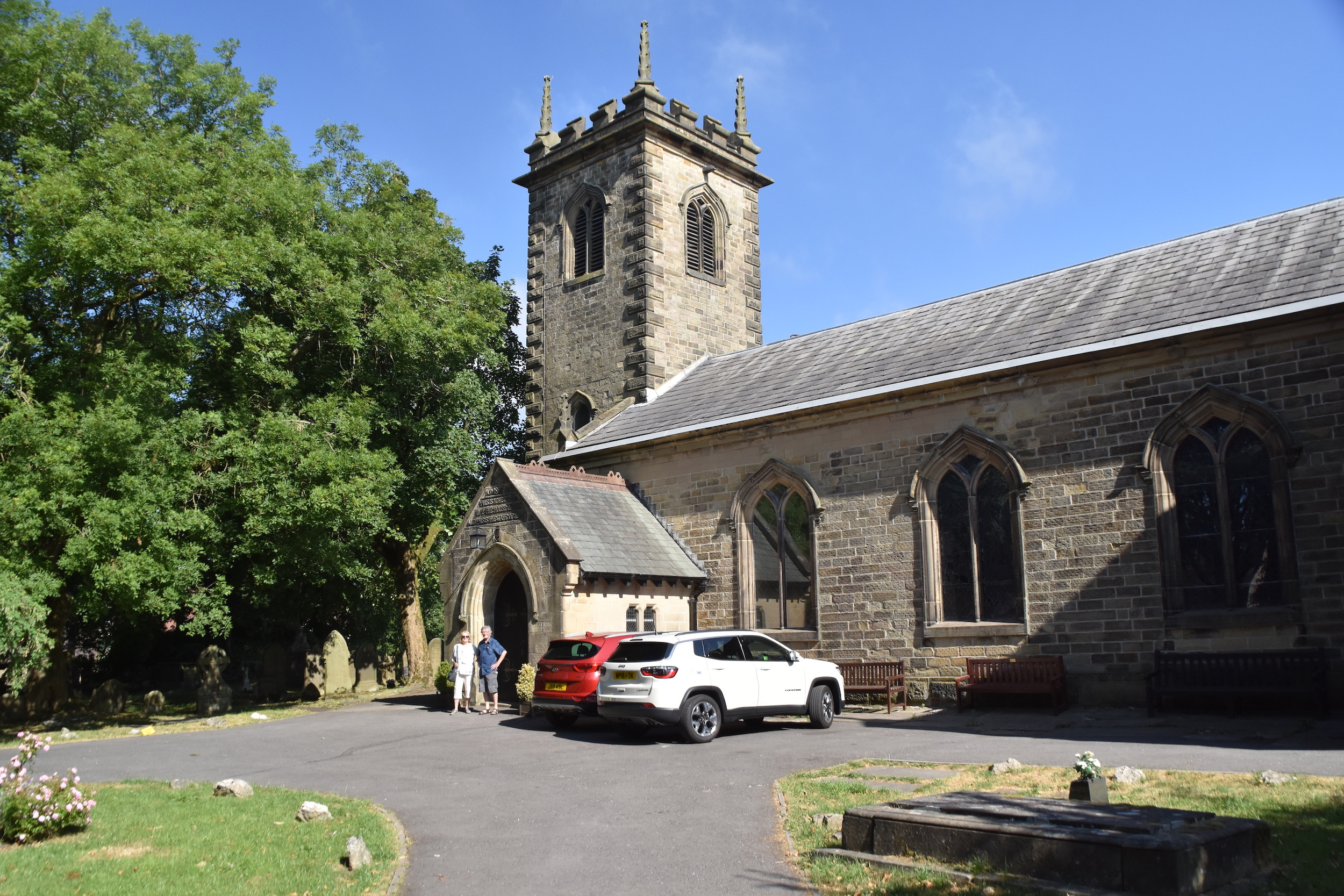 I also found the notation on the town cenotaph where my great grandfather W. J. Gent was listed as among those killed during WWI, leaving his daughters Leah and Elsie without a father and provider. Buxton was a base for Canadians recovering from the effects of the war, mostly from being gassed and this is how my grandparents met.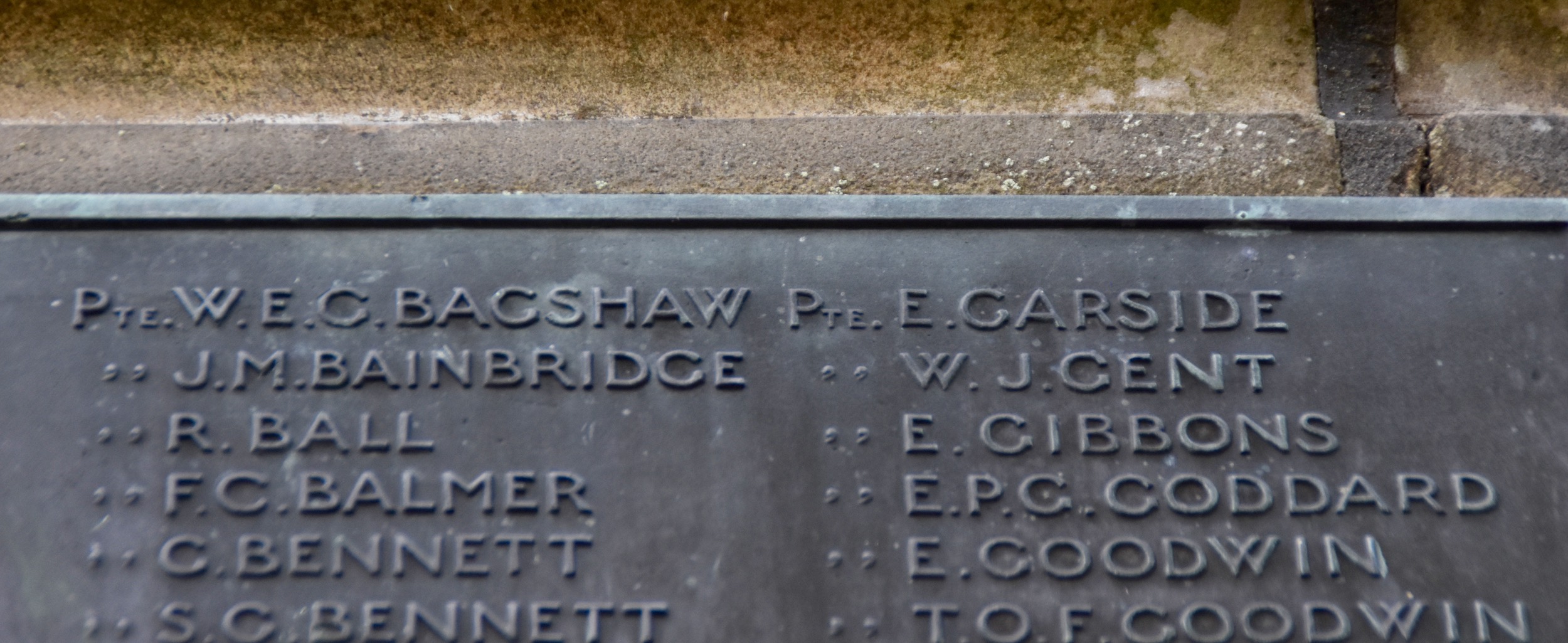 Today at Pier 21 I was seeking information about exactly when they returned to Canada and on what ship. Again, like the first time, Kirby found the answers in minutes. The first name on this ship's manifest of military dependents is Leah Allen and her eventual destination was listed as Melanson, King's County, Nova Scotia so there was no doubt this was the correct person. Melanson is where my mother and eight siblings were born and raised. Just seeing this tangible connection with my immediate past sent a tingle down my spine. For the second time Pier 21 had brought me that much closer to understanding the immigrant experience that for everyone in Canada, save the Indigenous people, is somewhere in their past.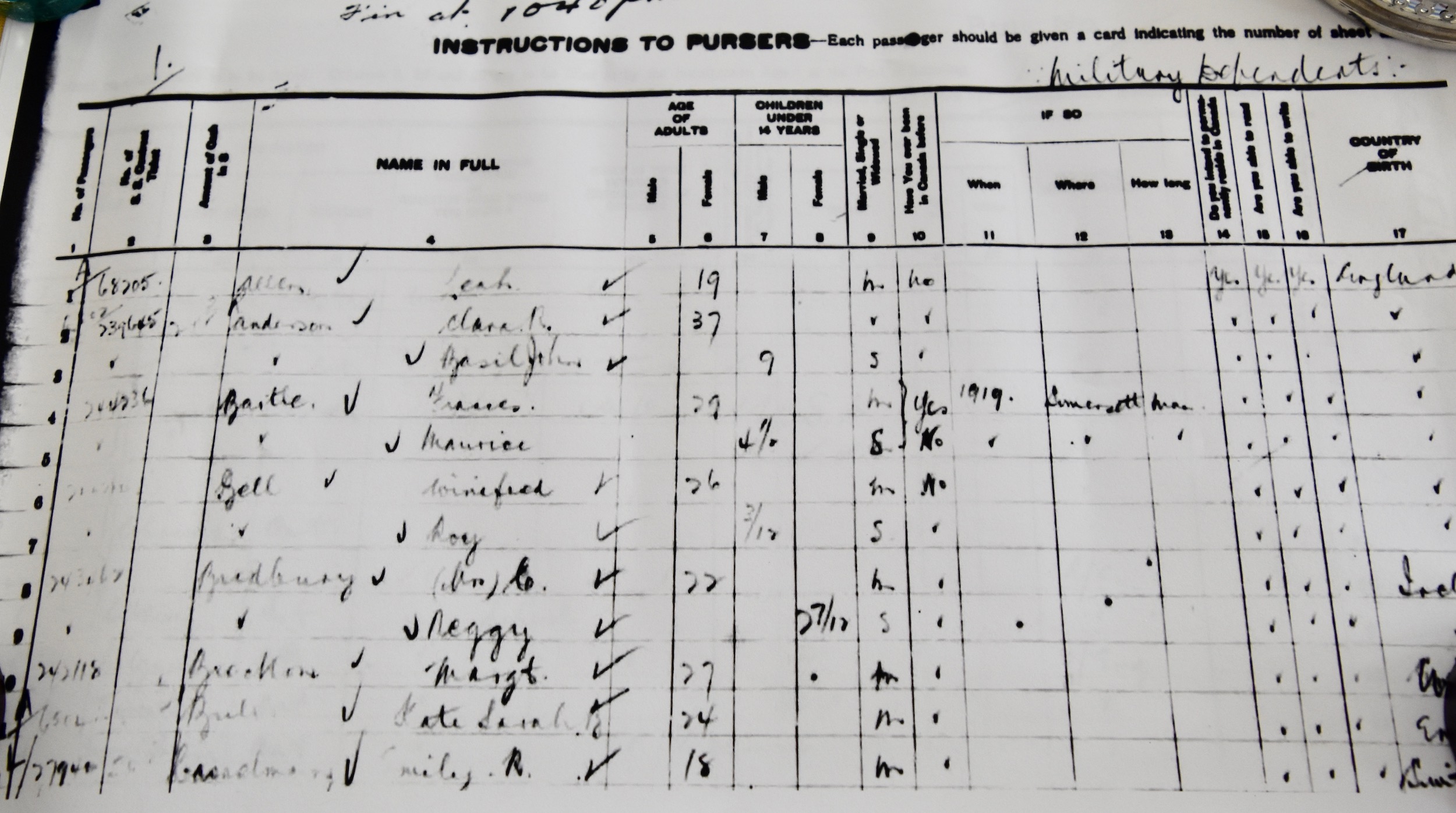 The ship that Leah and Elmer sailed from Liverpool to Quebec on was the Canadian Pacific Steamship SS Melita pictured below in a poster showing her steaming up the St. Lawrence River. Originally built in Glasgow for sale to the Hamburg Line WWI prevented that from happening and she was in service from the end of the war to 1935 making 146 crossings. She was then shipped to Genoa to be broken up, but was seized by the Fascists and used as an Italian troop carrier until being severely damaged by Allied bombers at Tobruk in 1940 and scuttled in 1941. Sometimes the story of these ships is as interesting as the people that travelled on them.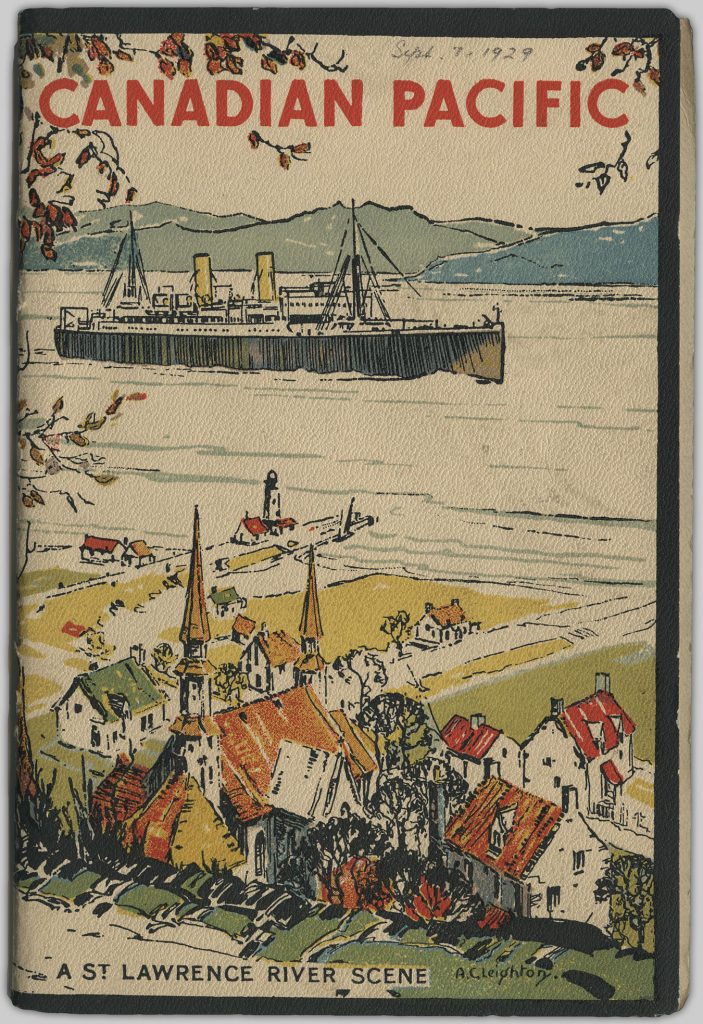 That concludes my recent visit to Pier 21 and it certainly won't be my last.
BTW Kirby Ross has her own very interesting website historywithkirby.com. If you are a local history buff be sure to check it out.